OPPO R7s Review – OPPO R7s is OPPO's latest smartphone that can be bought here in Australia starting 19 January 2016. It's OPPO's latest push into the mid-range market for an Android smartphone.
It also serves as a new member to the OPPO R7 family of devices, which includes the OPPO R7 Plus, OPPO R7, and OPPO R7 Lite.
I don't have the other R7 phones so I cannot really comment on the comparisons or whether the R7s is better than the R7 Plus overall. From the specs alone though, it looks like the R7 Plus is supposed to be better than the R7s.
OPPO R7s Review – Packaging
Surprisingly, OPPO includes a nice, simple silicone case that doesn't make the phone look ugly and has the right openings to buttons and ports. It makes the OPPO R7s more "grippable" without losing the premium feel. The buttons are not covered too, which is good as you can press them easier without the stiffness feel.
OPPO R7s Review – Design & Features
The OPPO Find 7 I reviewed a couple of years ago was a high-end, premium smartphone that I'm still in love with. Though the new R7s is designed as a mid-range smartphone, it still looks and feels premium.
We have to thank OPPO R7s' high quality craftsmanship for this. Borrowing the design from the R7 series, the R7s features a magnesium-aluminum alloy metal unibody design. It certainly looks like a high-end smartphone twice the price of the R7s. There is no cheap, plastic feel here. From all sides, the OPPO R7s looks really, really good.
The ultra-narrow 2.2mm screen bezel makes the R7s look stunning and slim, without sacrificing user experience.The bezel is also not too narrow to make accidental touches.
Overall, the slim profile of the phone, in combination with the metallic look makes it look like a $1,000 phone (and yet, it only has a $529 AUD RRP!).
You have a choice of either having a dual SIM or a single SIM + a microSD. It's a really smart move that gives customers flexibilities to how they want to use their R7s. The OPPO R7s also supports both Nano and micro SIM cards.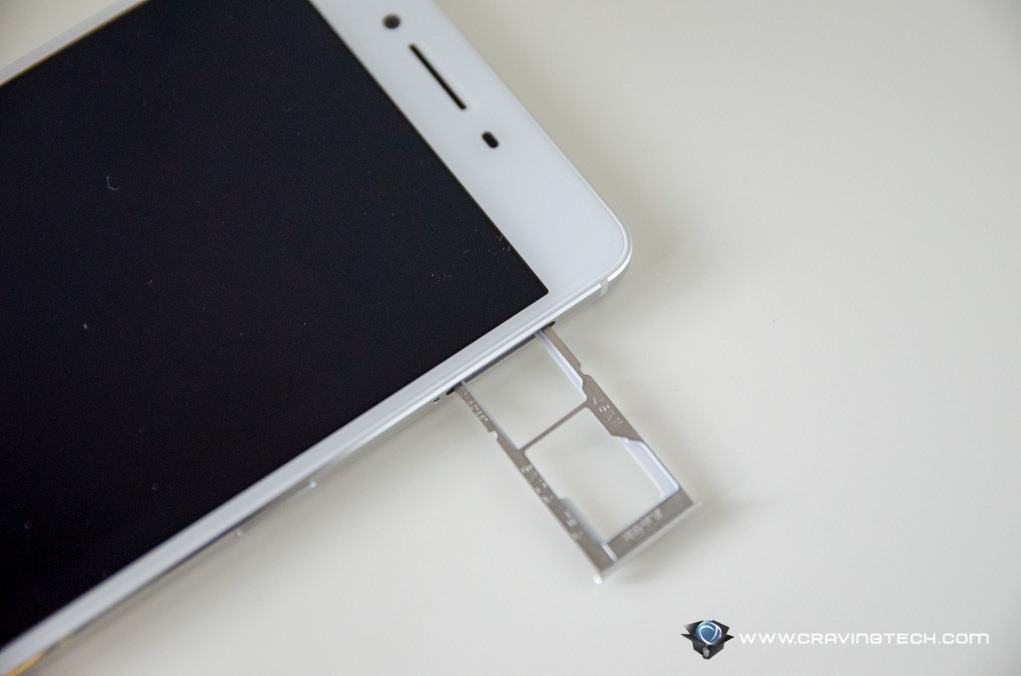 It's powered by a ridiculously large amount of RAM (4GB), which is higher than what we normally see even on a high-end smartphone. Powered by that large amount of memory, Snapdragon 615 processor, and OPPO ColorOS on top of the Android OS, the experience is pretty smooth overall. Until you play some games.
Occasionally, loading screen will take a while and some interactions in certain games may lag a little bit (for example, some animations in Hearthstone). Action games seem to run fine though, but you shouldn't compare the performance to pricier, higher-end smartphones. The experience does not annoy you or makes games unplayable, but I'm so used to using a high-end smartphone that I wish things are always smooth.
OPPO ColorOS is visually attractive (which I prefer than a Stock Android) and the team is always busy updating it. There is no App drawer so every new app will always be pushed onto the screen (which makes things simpler). Advanced Android users can always grab an app from the Google Play Store if they miss having this feature.
Apps like Powershop and Swipes don't report notifications correctly on the ColorOS v2.1.0i (also reported by other R7s users), but this can be fixed with a ColorOS update. A workaround for the moment is to disable "Basic Sleep Mode Apps" under the Apps Management, though I'm not sure what side effects it will have.
The buttons are soft and have a very nice feel to them. They are easy to press without the need of an extra force (especially the power button). You can also tap on the screen to wake the device up and use gestures for shortcuts to do certain actions. There is also an LED notification should a notification comes in, so you don't have to check your screen each time to find whether you've missed an important notification.
The battery lasts for a long time, even after a heavy usage on a day. The OPPO R7s can clearly last a day, if not two (if you don't use it heavily). Combined with OPPO's VOOC Flash Charging technology, you'll get your power back in no time to its 3,070mAh capacity battery. Normally it'd take less than 2 hours to fully charge the phone. And if you are totally low on battery, even a 5 minute quick charge can give you around 2 hours worth of phone calls.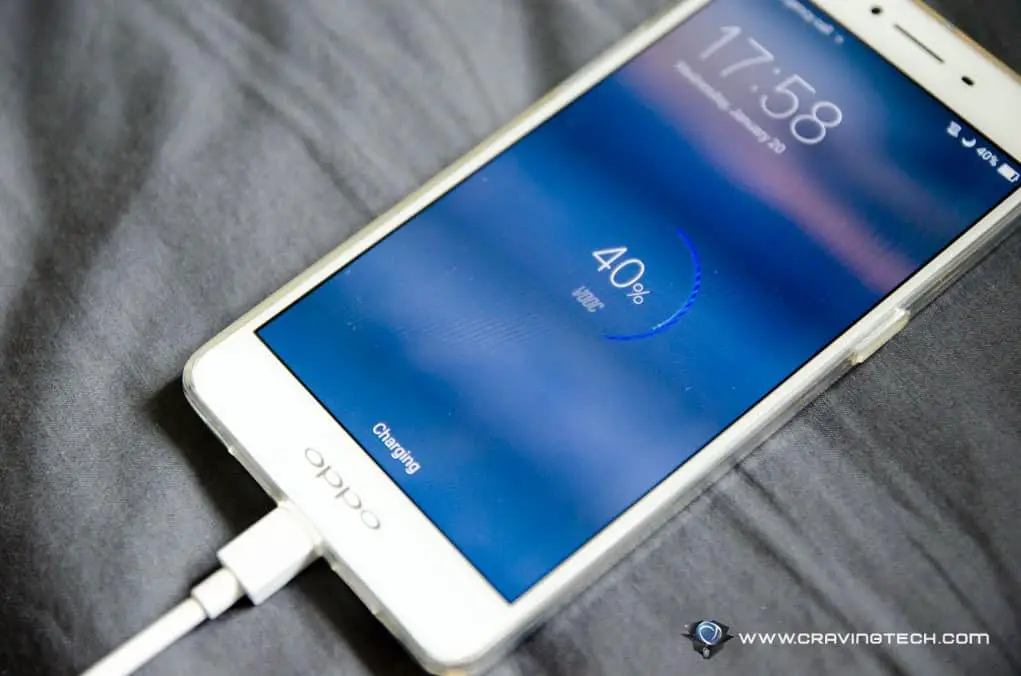 OPPO R7s Review – Camera
The rear camera gives good quality of shots and produces a more natural colour (not saturated like a few other Android phones). The photos are exceptional if you have enough amount of light and have lots of details:
Without and with HDR:
In low-lit condition, you'll start seeing noise in the photos taken with the R7s.
Go to the Advanced options and there are plenty more to do with OPPO R7s Camera such as shooting in RAW, filters, and an Ultra HD shot which will take a massive 50MP shot! Or that Super Macro so you don't have to get too close to the object to take a shot.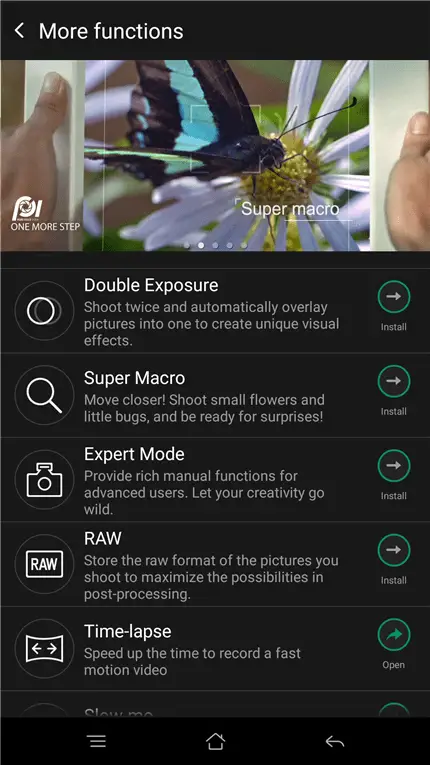 OPPO R7s Review – Conclusion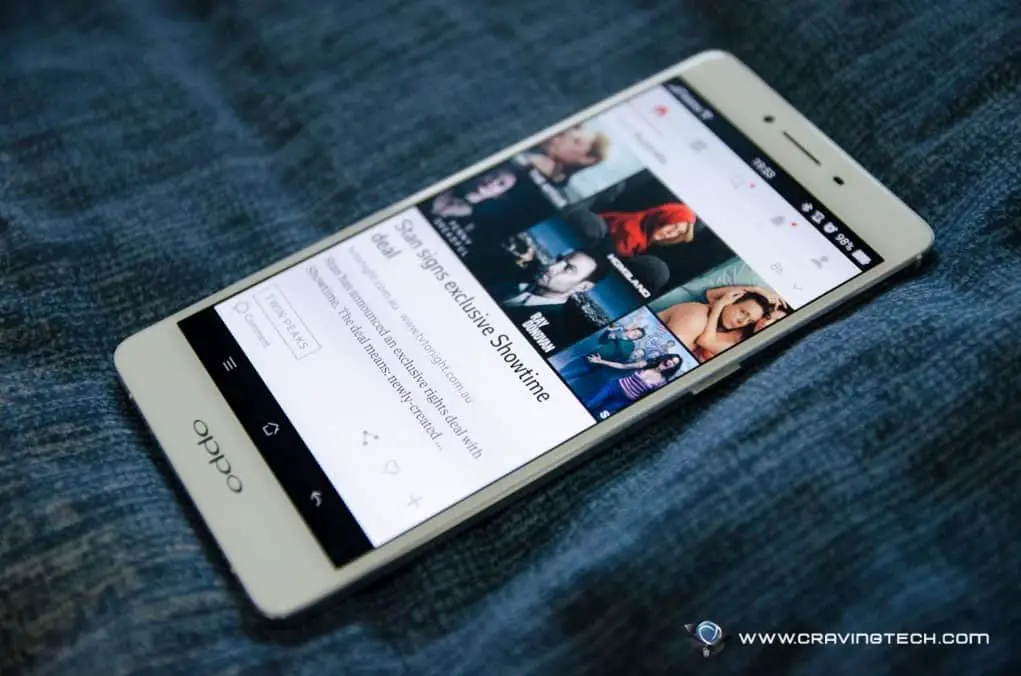 The OPPO R7s is designed and made for the mid-range market but don't let that fool you. With a massive 4GB RAM, 3,070mAh battery, and magnesium-aluminum alloy metal unibody design, the OPPO R7s is only a few steps away from being a high-end smartphone. It certainly does look and feel premium. I had a few people commented about how great it looks and asked me what phone it is. OPPO is very popular in where I came from (Indonesia) and it definitely deserves to have more presence here in Australia.
Sure, the OPPO R7s does not have a fingerprint sensor like the Samsung GALAXY S6, an exceptional camera lens like the LG G4, or a high-end processing power like the Huawei Nexus 6P, but at just $529 AUD RRP, OPPO brings a lot more values to those who don't really want to spend $1000-$1300 for a phone.
The OPPO R7s is available online at OPPO website and at Dick Smith retail stores.
OPPO R7s Pros
+ Premium look and feel, exceptional build quality
+ Affordable
+ A choice of dual-sim (micro and nano), or 1 sim + 1 microSD for storage
+ Great battery life
+ Fast charging technology
+ Good experience with ColorOS, unless you are a fan of using stock Android
OPPO R7s Cons
– Lack features from the higher-end smartphones: No NFC, No Fingerprint sensor
– Camera quality suffers in low lit condition, like every other mid-range phones
Disclosure: OPPO R7s review sample was supplied for reviewing but all opinions are mine and not paid.