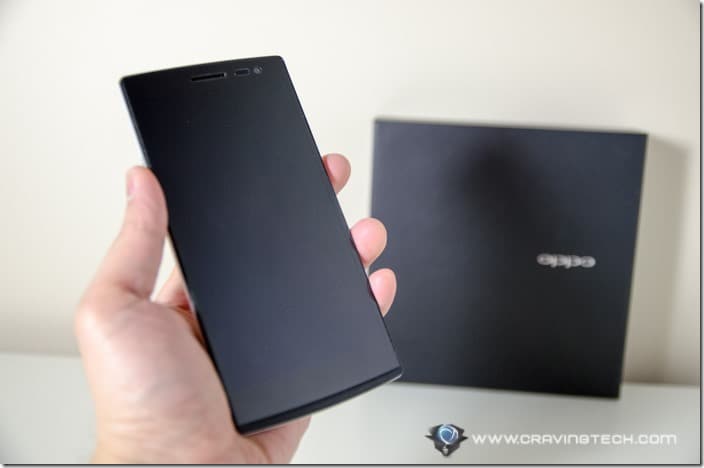 Oppo Find 7 is probably not for everyone, in terms of size. It's a gigantic, but beautiful phone to behold. Its 5.5″ screen (of 1440×2560 resolution) is massive, but brings media viewing experience to life. The spacious look and feel also makes working with your phone a pleasure chore.
Sure, there are lots of 5.5″ Android phones in the market at the moment but Oppo has a few tricks up its sleeve to separate itself from the rest of the group.
Specifications matter on Android phones and Oppo Find 7 actually has amazing specs. It is powered by a 2.5GHz Qualcomm Snapdragon quad-core processor with 3GB RAM. And man, this thing flies! Running Android 4.3 (not the latest Android, unfortunately) underneath Oppo's own ColorOS Operating System is a breeze, thanks to the beefy spec. Transitions are pretty smooth and apps launch pretty much instantly.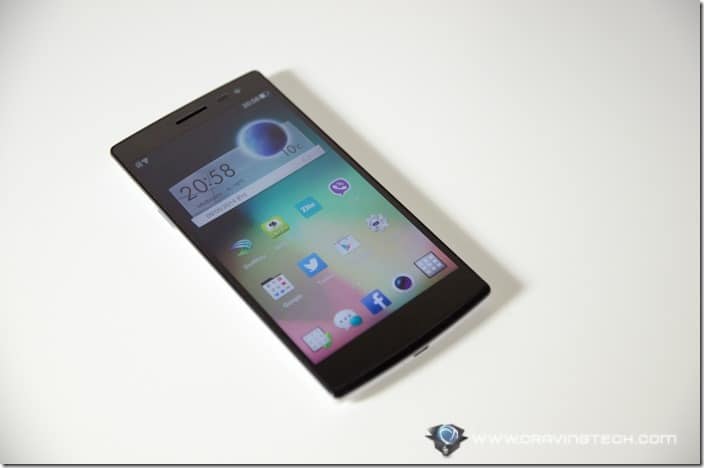 One of the things I like about Oppo Find 7 is its design. When I first set my eyes on it, I fell in love with it in an instant. It features a slim and sleek looking phone. The combination of the black Gorilla Screen 3 and the white back plate is really pleasing to the eye. The back case can be swapped over if you find a better one to your taste.
The power button is placed on the left and the volume rockers on the right, which is a bit unusual for a phone. Most phone manufacturers normally have them the other way around. Since you can wake the Find 7 up by double-tapping on the screen, you will actually appreciate the volume rockers being on the right for easier access. However, you still have to press that power button again to get the phone to sleep. It takes some time to adjust to.
I was really amazed at the Rapid Charge technology that Oppo brings to the table. I thought I was already amazed with Apple's Lightning connector fast charge (about 2 hours to charge from 0 to 100%). Oppo's VOOC rapid charging system can boost the Find 7 battery from 0-75% in just under 30 minutes! Seeing how fast the battery level percentage increases brings a little smile to my face. Not to mention that Oppo Find 7 houses a gigantic battery at 3,000 mAh capacity. I wish every other smartphone is powered by VOOC rapid charge. With just half an hour charge, you can use the phone for hours (note: depends on what you are doing with the phone, of course).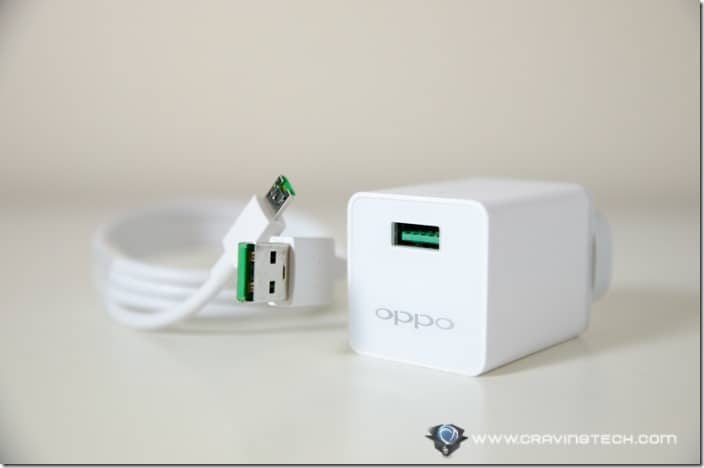 I'm also pleased at how Oppo Find 7 can remain cool to the touch, even when it is hooked to a charging cable. With 5 layers of thermal protective coating and a solid titanium-aluminum alloy frame, the Find 7 feels good in hand, even during a stinky hot day.
While the other phone manufacturers use a small, round LED to display solid color for notifications, Oppo Find 7 gives you a pleasing blue oscillating light (Oppo calls this "Skyline Notification"). Some may think of this as a gimmick, but it's actually really pleasing to the eye.
The speakers are located at the back, powered by what Oppo called as MaxxAudio. The sound is of decent quality and you can watch your videos happily with Oppo Find 7.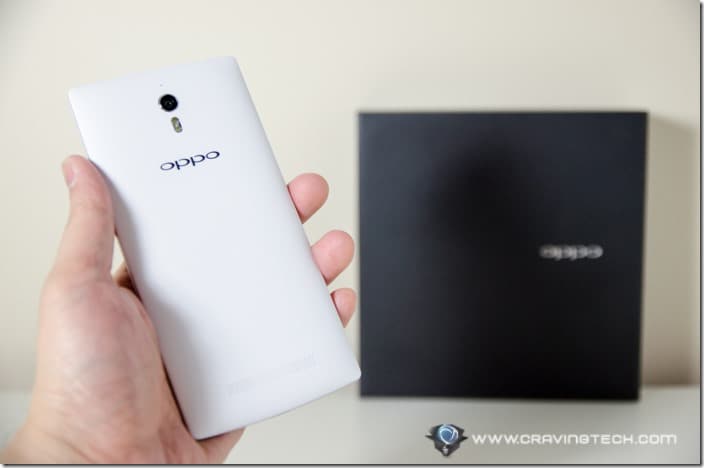 The rear camera has a 13-megapixel sensor with dual-mode LED and the front has a 5-megapixel sensor. The main camera is not rotatable, unlike the Oppo N1, also called the "selfie phone". Photos taken with Oppo Find 7 look really good, as they should be, considering that this is Oppo's flagship phone. You can also record 4K videos at 30fps or 1080p videos at 60fps.
Photos taken with Oppo Find 7 Camera (resized, unedited):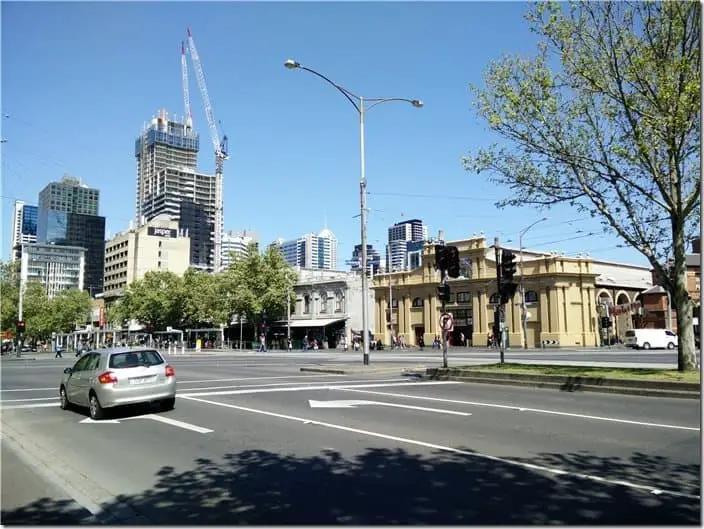 Overall, Oppo Find 7 is indeed the trump card for Oppo to stand its ground among the heavily saturated Android smartphones in the market and definitely breaks through Australia with a big bang. You can order your own Find 7 (and other Oppo phones) from the Oppo Australia website.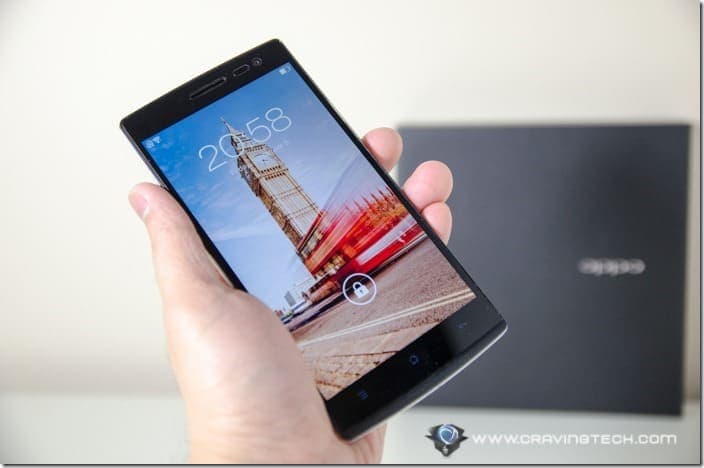 [AMAZONPRODUCTS asin="B00LBOU3NI"]