Earlier this morning in Sydney, OPPO announced its official entrance into the Australian market. OPPO is one of the leading technology brands in China and their mobile handsets (smartphones) are actually very popular in Asia. Its older smartphone, the OPPO Finder, was the world's thinnest smartphone in 2012. And now, its Find 7 smartphone is also the world's first 2k display smartphone.
According to Michael Tran, head of marketing at OPPO Mobile Australia, Australia is the first western countries to experience OPPO mobile handsets, thanks for us being tech-savvy consumers. They also plan to open up local repair centres in the coming months as their proof of commitment into Australia.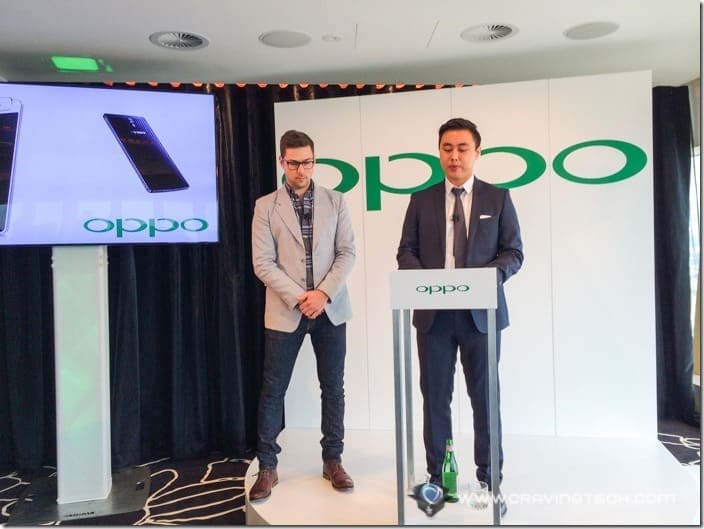 The devices that are available in Australia include the OPPO Find 7 (the one I have for loan to review at the moment), Find 7a (the budget version of the Find 7), N1 mini (the selfie phone, thanks to the rotating camera feature and remote), and the Neo 5 (for those looking for a low-budget Android smartphone).
These handsets are available for purchase at OPPO Australia website at competitive prices:
OPPO Find 7: $719
OPPO Find 7a: $629
OPPO N1 mini: $539
OPPO Neo 5: $219
A $219 phone, you asked? Yeah. Make no mistake, however. The Neo 5 comes with a great spec, still. It features a 4.5" with 854×480 resolution display, powered by a Quad-core 1.2GHz processor with 1GB of RAM, and 5-megapixel rear facing camera (and 2-megapixel front facing camera). It even runs Android 4.3 behind the OPPO's ColorOS 1.4! The Neo 5 is a great device if you are looking for an Android phone as a backup, if you are new to smartphones, or has a very low budget (as a student, say).
If you want to go all out and get the best of the best, that would be the OPPO Find 7, a 5.5" Quad HD 2K screen with 538 PPI display. Powered by a Quad-core, 2.5GHz processor with 3GB RAM, it is simply a beast to be reckoned with. The quality of the camera shots is awesome, thanks to a 13-megapixel CMOS sensor by Sony with 5k video capture and Ultra HD photography capabilities. In Ultra HD mode, you can get yourself a super high quality 50 megapixel photo. Then, it has a rapid charging technology where you can do a 0-75% of battery charge within 30 minutes (for your knowledge, OPPO Find 7 has a 3,000 mAh battery)!
There are other features like the Double Zoom, Skyline Notification, and more.
For Craving Tech's OPPO Find 7 review, stay tuned! Meanwhile, if you want to grab an OPPO phone yourself, you can order it online at OPPO Australia.