RODE X XCM-50 Review – The RODE X XDM-100 is definitely their newest and most premium microphone, designed for professional content creators, gamers, and streamers (check the review out). It is not just the microphone quality (design and sound) that you'd want from the new RODE X product though, but it's the integration to the amazing UNIFY software. You can read more about what it can do and how it can help you out for your streaming activities on our XDM-100 review article.
RODE X XDM-100 retails for A$399 though so if you are looking for a more affordable option, definitely check the XCM-50 out. Purchasing the XCM-50 also grants you access to the same UNIFY integration software (without having to pay for the subscription fee). And it also offers the awesome recording quality we'd expect coming from RODE.
RODE X XCM-50 Review – Packaging Contents and Unboxing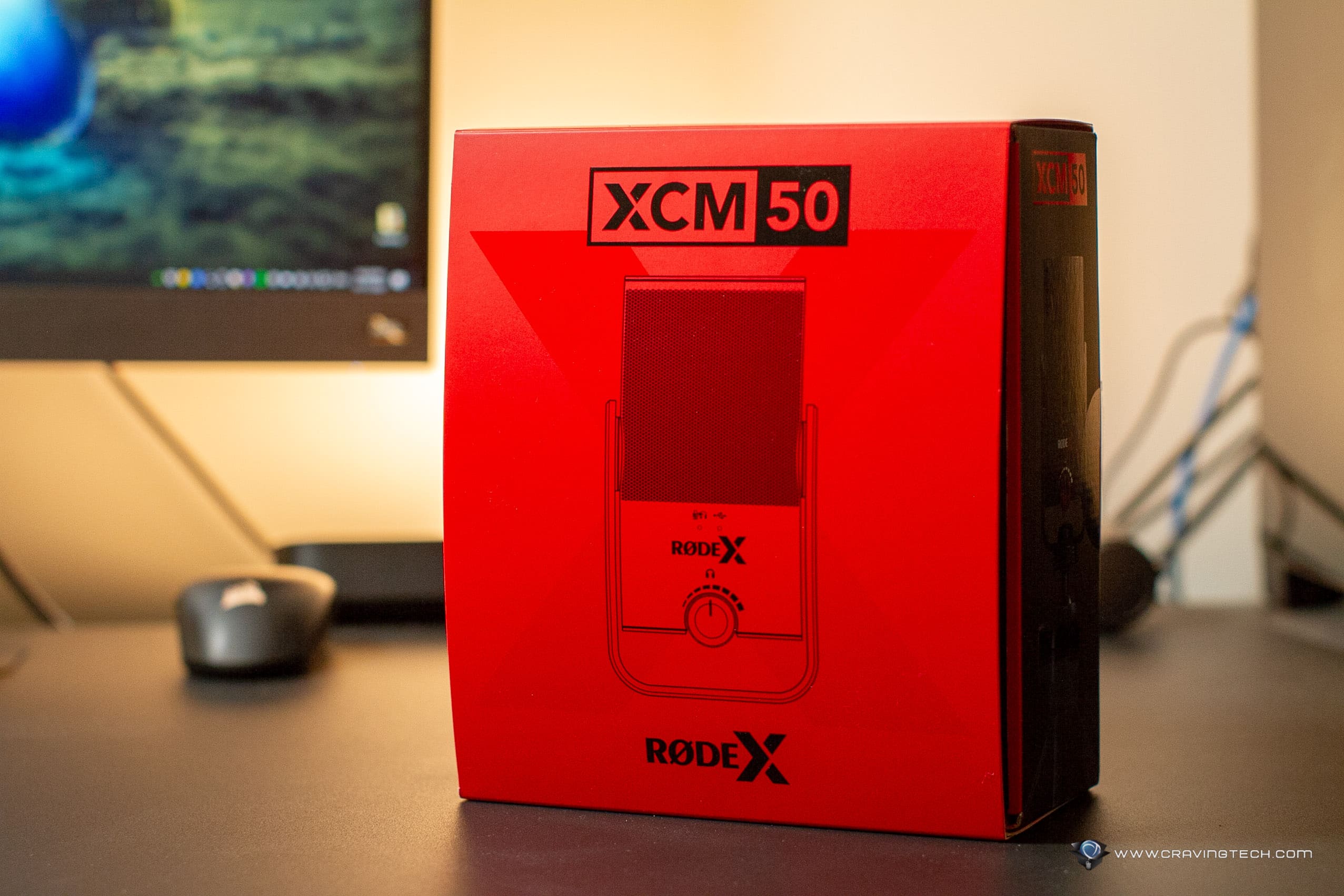 RODE X XCM-50 Review – Design and Features
Unlike the XDM-100 which is a Dynamic microphone, the XCM-50 is a Condenser microphone. If you want to find out more about what the differences are and which one you should pick over the other, feel free to read this article from RODE in more depth.
RODE X XCM-50 Specifications:
– Polar Pattern: Cardioid
– Acoustic Principle: Condenser
– Frequency Range: 20 Hz — 20 kHz
– Connectivity: USB-C
– Analog Outputs: 3.5mm Headphone Output
– Sample Rate: 48kHz
– Bit Depth: 24-bit
– OS Requirements: MacOS 10.12 Windows 10
– Net Weight (grams): 492g
– Dimensions: 62 (W) x 42 (D) x 118 (H)
– Included Accessories: Tripod 2, SC29 USB-C to USB-C cable, 3m Headphone Extension Cable
What I like about the XCM-50 is that it includes a desktop tripod in the packaging so if you don't have a boom arm or don't want to spend on one yet, you can just start using the XCM-50 on its own. It has long, huge legs when fully extended, however. This takes quite a good amount of space on the desk but you can also adjust it to make the microphone stand higher (but less stable on the desk).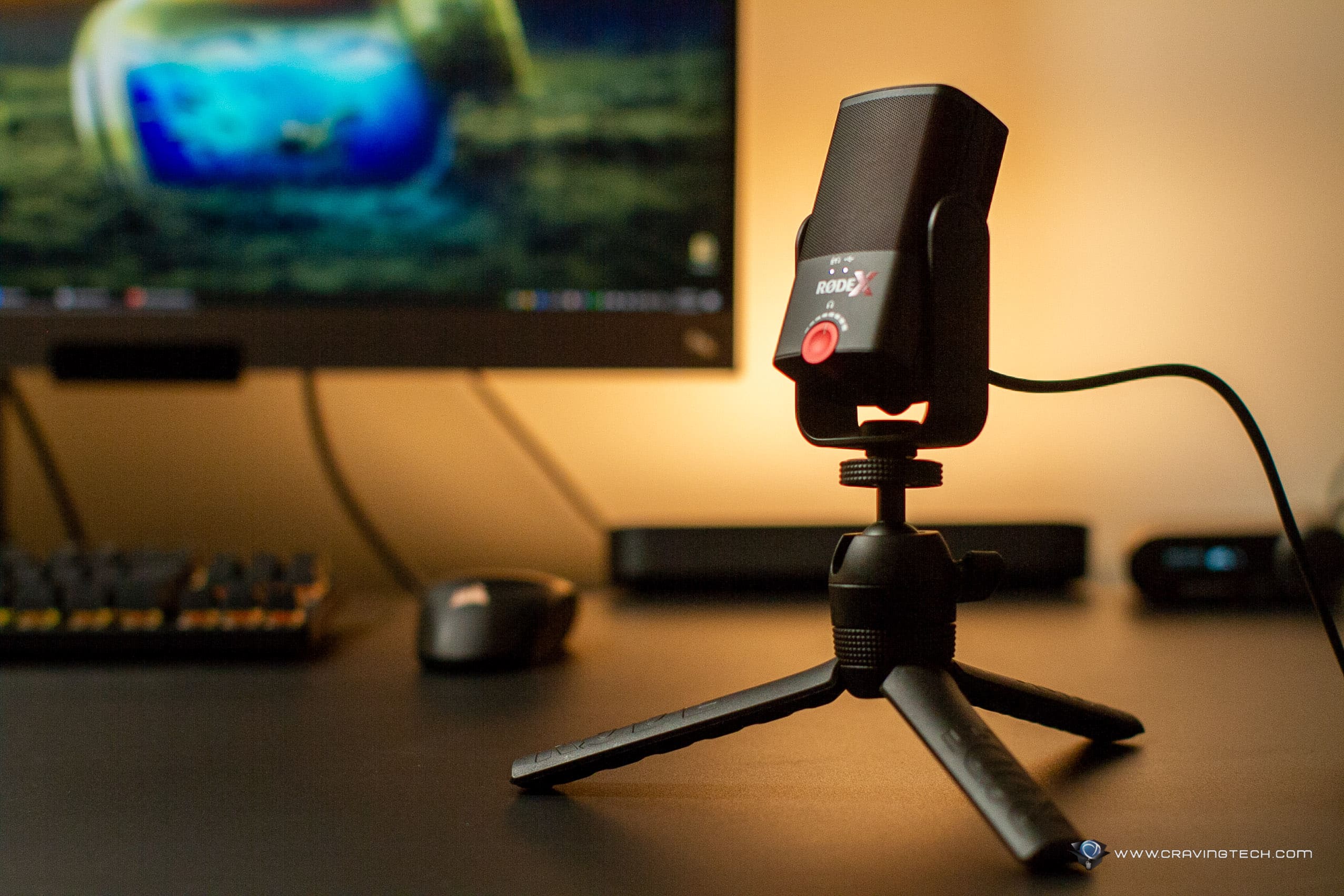 RODE X XCM-50 definitely has a really good design and build quality. The mix of Black, Red, and White labels is aesthetically pleasing to the eyes and you (plus your audience) will be able to enjoy its premium look-and-feel visually. It has an audio monitoring with 3.5mm headphone output at the back, and its control at the front (including a mute button).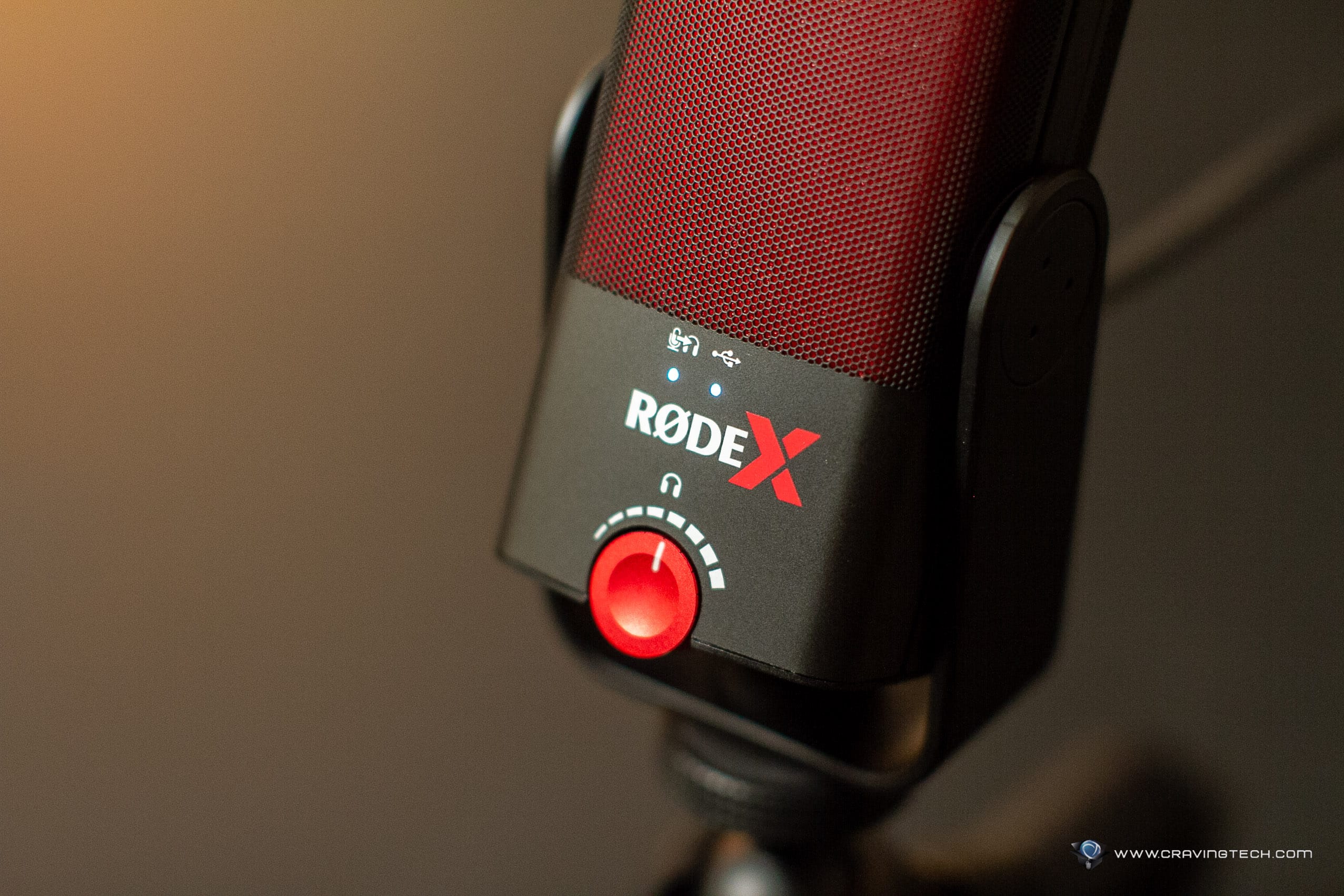 As for the recording quality, the microphone does a very good job and you'll be very pleased with the quality. This is not just your regular USB desktop microphone for sure.
Something to note is that the XCM-50 will pick up more noise compared to the Dynamic XDM-100, so the right placement is important. Thankfully it has a Cardioid polar pattern so most of the sound it picks up is from the front, but if you are typing on a noisy mechanical keyboard while speaking, the XCM-50 will also pick some of the noise (but not as bad I thought it'd be).
This is a test with the XCM-50 placed between the SteelSeries Apex 9 TKL I'm currently reviewing and my mouth:
RODE X XCM-50 Review Conclusion
RODE X XCM-50 is another premium, USB microphone coming from RODE X with a slightly more affordable price compared to the higher-end XDM-100. While the microphone itself is plug-and-play, the integration with RODE's UNIFY software is definitely the highlight here. Streamers who have to manage multiple audio sources like the in-game sound, background music, and the voice chat, having one software that can manage everything is a must. Plus, the integration is done nicely with RODE X products.
However, if you are only looking for a good, USB, microphone with a desk stand, there are definitely more affordable ones out there including RODE's NT-USB Mini which also has an excellent audio recording quality.
RODE X XCM-50 is available now at retailers around Australia for A$239.
Disclosure: RODE X XCM-50 review sample was supplied for reviewing
RODE X XCM-50 Review
Summary
The first Condenser, USB microphone from RODE X with excellent build and audio recording quality
Pros
Aesthetic design, solid build quality
Awesome audio recording quality
Has microphone mute button and audio monitoring control
Cardioid pattern, reduces background noise coming from the back of the microphone (e.g keyboard typing)
UNIFY software integration + licence comes included with the purchase
Cons
USB-C connection only, no USB-C to USB-A cable included
Desk stand takes a good amount of space, though its height can be adjusted with the legs
UNIFY software is bloated if you are not a streamer or don't need it (and if that's the case, you should just grab the cheaper NT-USB mini)