BlueAnt X0i Review – Never judge a speaker by its size. The BlueAnt X0i Mini portable Bluetooth speaker (RRP $69) is a good example of this. It gives you both great sound and battery life for its compact size. It's available in three colours: Slate Black, Ocean Blue and Crimson Red. Let's find out if it's any good.
Just to give you a bit of background, BlueAnt is an Australian company that was founded in Melbourne in 2004. They specialise in audio products: speakers (like this X5 party speaker), earbuds, headphones (like this Zone X ANC headphones), microphones, and even soundbars (like the BlueAnt XT100, a Dolby Atmos soundbar with affordable price).
BlueAnt X0i Review – What's in the box?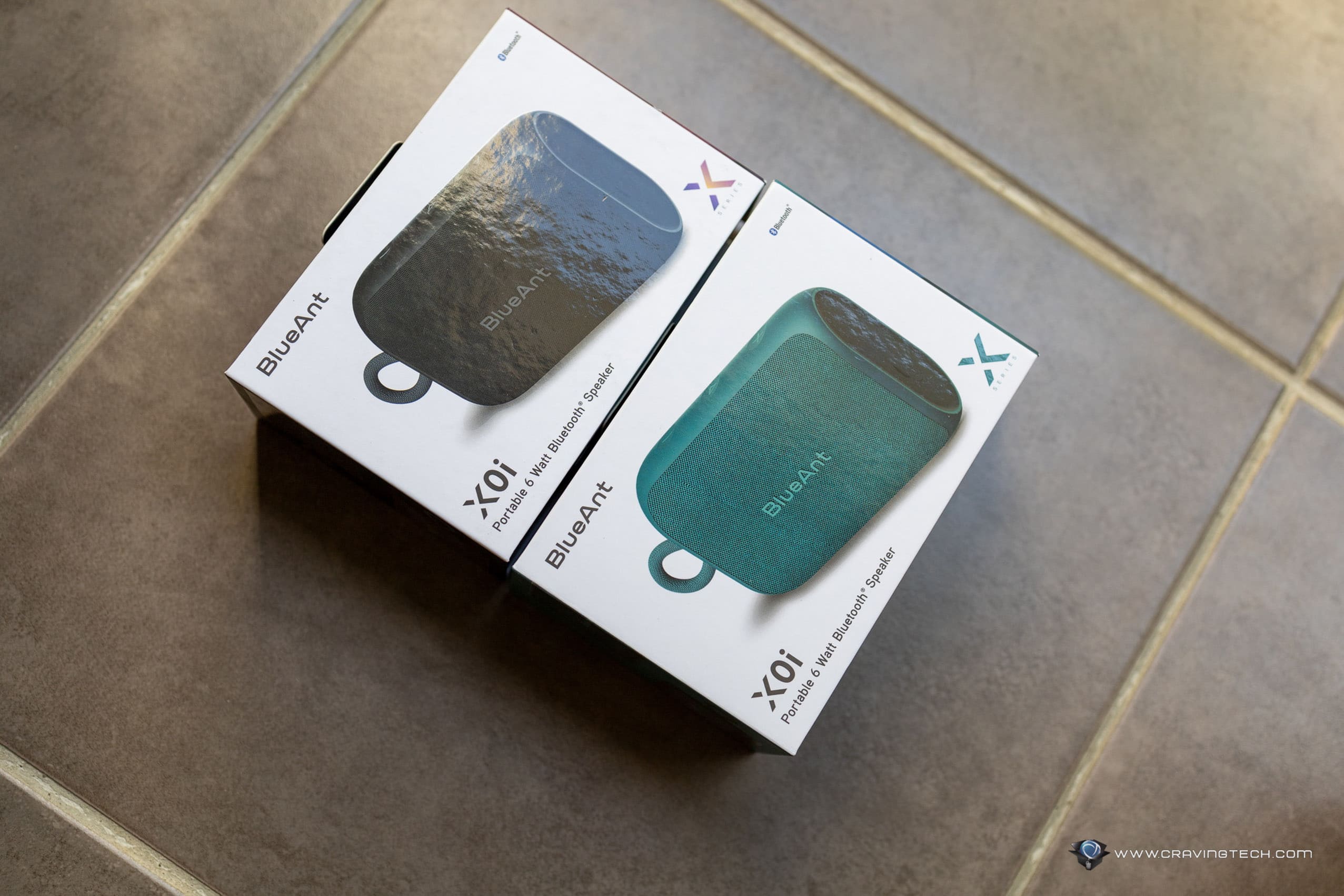 1 x BlueAnt XOi Speaker 
1 x USB-C Charge Cable 
1 x Product Manual 
BlueAnt X0i Review – Features
Portable 6 Watt Bluetooth® Speaker
13 hours Playtime
Bluetooth® 5.0
Built-in Microphone
Duo mode for connecting two speakers
Auto switching mode
IP56 Splashproof
1 x 45mm driver, 1 x passive radiator
Carry loop
Simple one-touch controls
Siri/Google Integration
Auto Power off
Colours: Slate Black, Ocean Blue & Crimson Red
Pairing Process
The pairing process is seamless, you just turn on the speaker by pressing the power button and the LED light will flash white. Then, you search for it on your device and connect to it via Bluetooth. Once connected, the speaker will say "connected" and the LED light will stop flashing. That's it. It couldn't be simpler. No need to download any app.
You can pair two of these speakers so that you get stereo sound. It's great to have this feature.
For duo mode, there are a few steps. You'll have to press both speakers at the same time, but make sure both are not connected to anything. Then, you choose one as the main speaker (or master) by pressing the Bluetooth button for 3 seconds until it says "Duo mode pairing" and then wait for 10 seconds until the two speakers connect. Finally, pair your phone with the master speaker via Bluetooth. 
Controls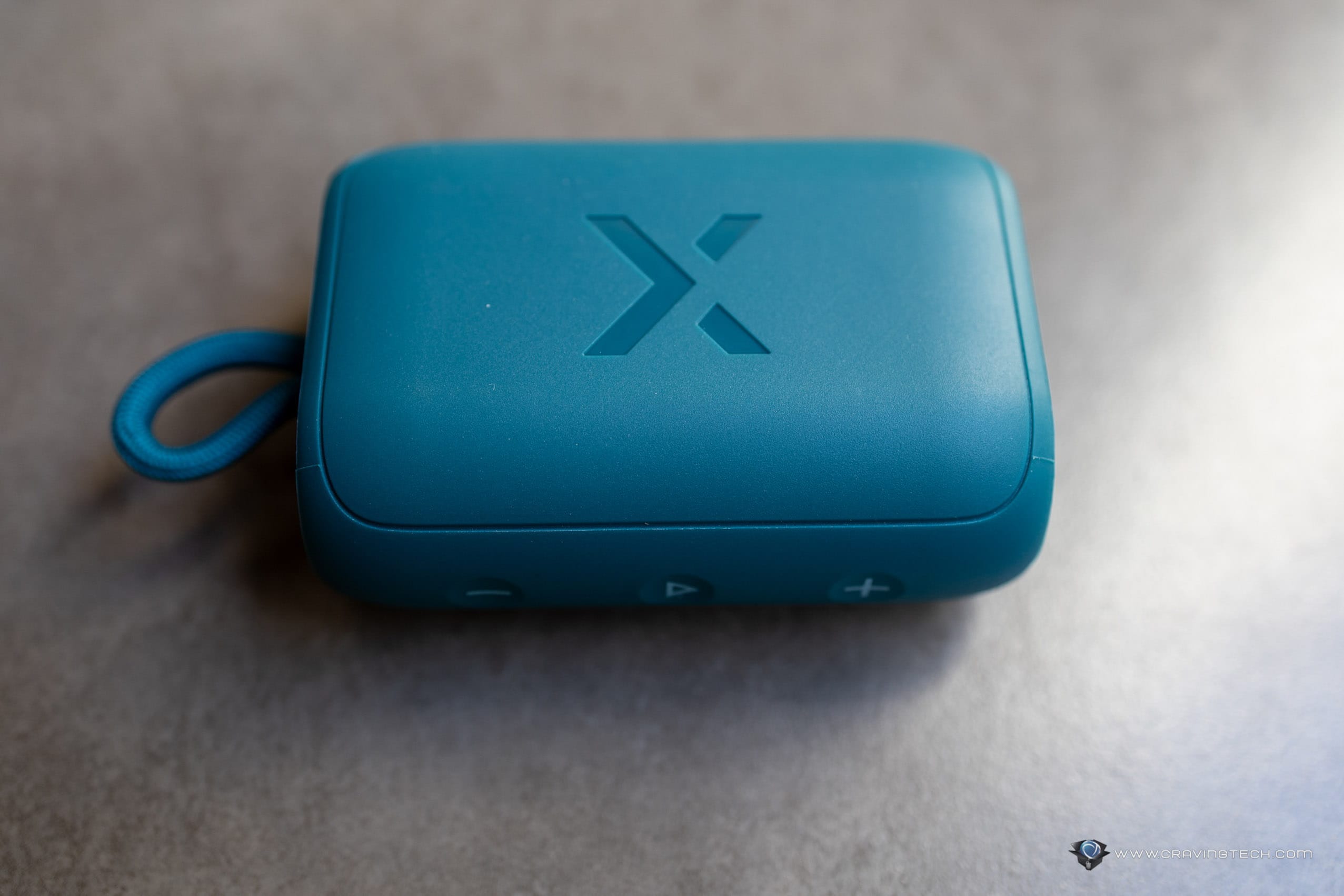 Thankfully, there are still physical buttons on the speaker such as the power button, Bluetooth button, Volume down, Volume up, and Play button. It's pretty straightforward and self-explanatory.
Sound Quality
The BlueAnt X0i speaker's sound quality is amazing for its size. When I tested both speakers in Duo mode (stereo), they sounded great. Both bass and treble are sufficient to my taste. It's great for podcast listening or music listening.
I already thought of bringing these two speakers for my next holiday or road trip. It would be a great use case for it. Or you can even take these wherever you go in your bag as it's that portable and lightweight. Plus, there is a strap for you to carry around. 
Battery Life
The battery life can last up to 13 hours of playtime for a full charge. It's using a USB-C port and the cable is included. 
In the past one and half weeks of testing, the speaker retains its battery life quite well. I only needed to fully charge it once when I first opened it out of the box. So I don't have any problems acknowledging the 13-hour playtime figure. 
BlueAnt X0i Tech Specs
Power Requirements – DC 5V 1A
Power Consumption – 7W
Power Consumption Standby – (1 mW
Power Output – 6WCRMS) ©10% THO
Rechargeable Battery
Total Max Power Output – 6W
Frequency Response – 110Hz-20kHz
Operating Temperature – 5°C-40°C
Bluetooth® Version – 5.0
Bluetooth® Profiles – A2DP, HSP, HFP
BlueAnt X0i Review – Should you get one?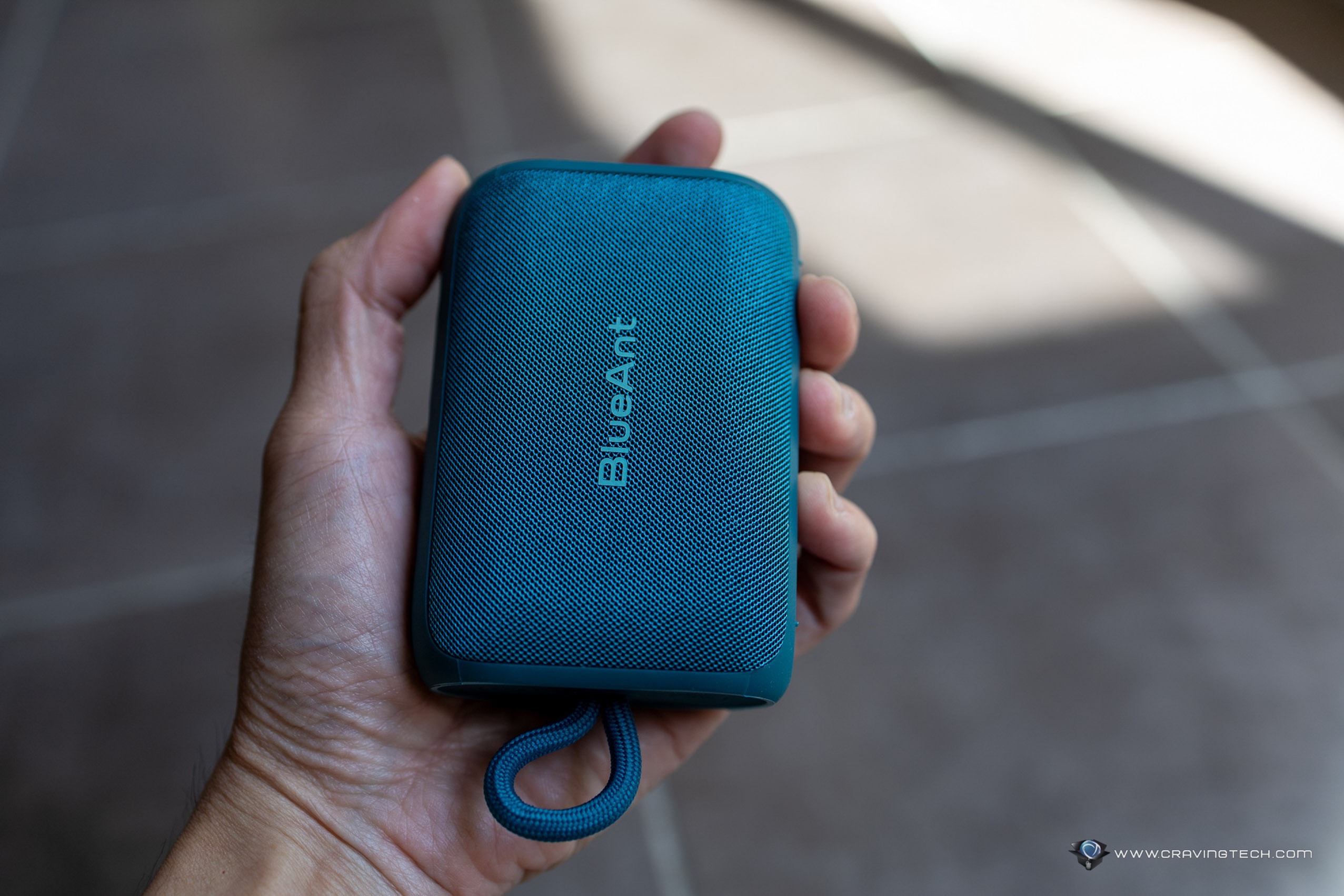 Yes absolutely, you are after an affordable compact Bluetooth speaker, look no further. The BlueAnt X0i can also be a great Christmas gift for your loved ones. You can get one at the BlueAnt website for A$69 (with free shipping).
Disclosure: BlueAnt X0i review sample was supplied for reviewing