BlueAnt Zone X Review – BlueAnt is an Australian company based in Melbourne who makes awesome portable speakers like the portable X3 and party speaker X5 (along with earbuds like the Pump Air 2).
And if I'm not mistaken, this will be their first Active Noise Cancelling wireless headphones, the BlueAnt Zone X.
BlueAnt Zone X Review – Packaging Contents
BlueAnt Zone X Review – Design and Features
The BlueAnt Zone X has that standard-look of wireless headphones, which is good in a way as it doesn't attract attention (unless you are looking for a more stylish one like the Sennheiser MOMENTUM 3 Wireless). It has an all-Black-look with comfy leather pads.
There's a clear Left and Right marking on each earcup so you can wear the headphones quickly without having to look for those tiny letters around the band.
Controlling the headphones can be done through physical buttons (ANC, Power, and Bluetooth) and touch controls. For the touch controls, you can slide from the top of the right ear cup to the bottom to lower volume (and similarly, swipe from the bottom to top to raise it), double tap to play/pause, and slide towards back/front to go to previous/next track.
It's a bit tricky to find that perfect spot to start swiping so at times, it feels as if I wanted to scratch my ear but it's covered by an ear cup.
To activate Instant Awareness mode (which will lower the volume to a minimal), simply cup/cover the right ear cup with your palm. This is very useful for listening to announcements or conversations instantly..
On their web page and manual, BlueAnt mentions that this action will mute the music but I find that it doesn't. The music is still playing in the background (with very low volume) and the volume will revert back once you take your palm off the earcup.
You can also touch and hold the centre of the right ear cup to activate your device's voice assistant – which is quite handy so you can keep your device in your pants' pocket and make calls or do other useful things with just your voice.
And of course, you can take calls while listening to music with the Zone X. Just double tap to answer the call, or touch + hold to reject.
You can choose to activate ANC, Transparency (listen to music while being able to still listen to your environment), or everything off (which will save battery) with the dedicated, physical button.
According to BlueAnt, the Zone X has up to 35 hours of battery life (Bluetooth, without ANC/Transparency) or up to 24 hours with ANC or Transparency turned on. This was measured at 80% volume and that should be more than enough for a long flight.
Unlike more premium headphones, taking the headphones off your head does not pause the music and the Zone X will only power off automatically when the AUX cable is unplugged, or if it's not connected to a Bluetooth enabled device for 5 minutes. Unfortunately, this means if you are listening to music on your phone, the Zone X will always be on even after you stop the music. You either have to turn the headphones off manually or go into your phone settings to disconnect manually. My personal preference is to have it so that it also switches the headphones off when it detects no audio for 15 minutes, say.
Equipped with 40mm drivers, the Zone X has good sound quality overall. Acoustic and vocals definitely shine more on the Zone X. You won't find amazing sound quality compared to more premium headphones (at a couple hundred dollars more like the Sennheiser MOMENTUM 3 Wireless or EPOS ADAPT 660) but you do get a really good ANC & intuitive controls here at a great price.
I took the Zone X for a jog (though it's not really designed for exercises) and listened to both music and podcasts. I was pretty amazed at how good the active noise cancelling was, even during windy days. The muffled environment and humming meant I didn't need to crank the volume all the way up.
I also tested it by watching movies and YouTube trailers. The passive noise isolation & ANC gave me that immersion I was looking for.
The Zone X is also pretty lightweight to wear and with AUX support + included airplane adaptor & case, this is a must have gadget on flights (when we can fly again someday).
BlueAnt Zone X Review Conclusion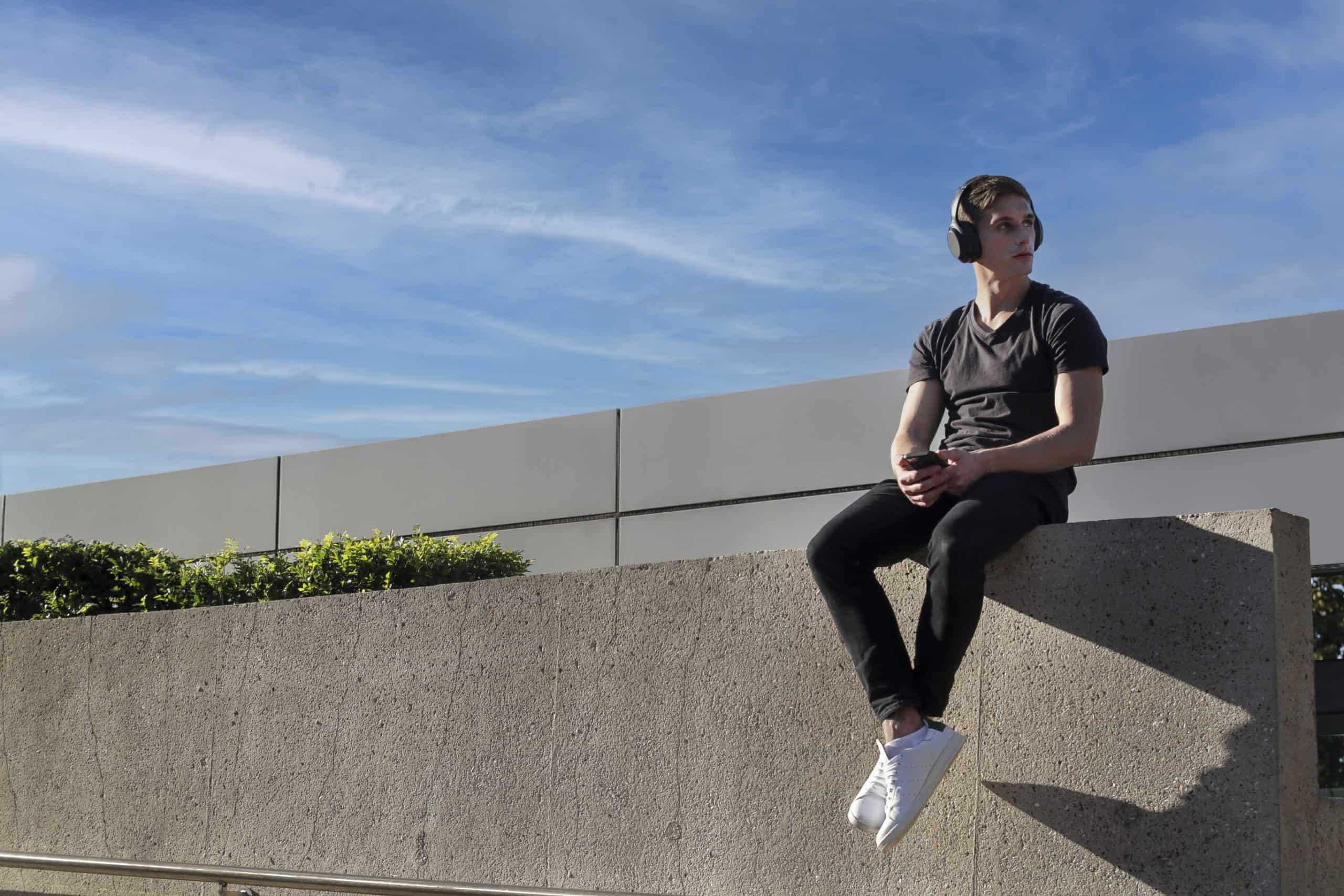 BlueAnt Zone X has the essential things you are looking for in a wireless, Bluetooth headset. It has a great ANC with Transparency mode, Instant Awareness (so you can quickly hear your surroundings), good sound quality, comfortable, lightweight, and a package that includes everything for travelling on the plane (3.5mm cable & airplane adaptor). It retails for A$360 RRP.
It may not have that amazing sound quality that will wow you the moment you wear it, but if you are looking for the perfect ANC headset that you'll want to bring on the plane without buying extra accessories, this is it.
Disclosure: BlueAnt Zone X review sample was supplied for reviewing
BlueAnt Zone X Review
Summary
A perfect ANC headset for a variety of uses, including watching those in-flight movies without buying an extra airplane adaptor & 3.5mm cable
Pros
Lightweight, comfortable
Very good ANC, also has Transparency mode
Instant Awareness mode is very useful and easy + instantaneous to access
USB-C
Bluetooth 5's low latency tech
Airplane adapter + non-bulky case provided
Cons
Sound quality is good, but not amazing
Some design controls can be improved