BlueAnt Pump Air 2 Review – BlueAnt has just launched their Pump Air 2 True Wireless Microbuds but thanks to BlueAnt, we've managed to secure an early review unit to try and test for a few weeks.
Weighing just 4 grams in total, BlueAnt Pump Air 2 True Wireless Microbuds are one of the smallest and lightest ear buds in the market for sure. But amazingly, it sounds really good too.
BlueAnt Pump Air 2 Review – Packaging
BlueAnt really wants you to have the best experience and the best fit. They go a long way by providing a ton of different ear buds options (seven different ear tips in total!). In fact, even the user guide urges you to actually try a few and see which ones fit you the most.
It'll also help with hearing the Bass better while offering the best music listening experience possible. I usually went with the smallest buds but trying out a couple certainly made a difference with finding the perfect fit to my ear canals.
BlueAnt Pump Air 2 Review – Design & Features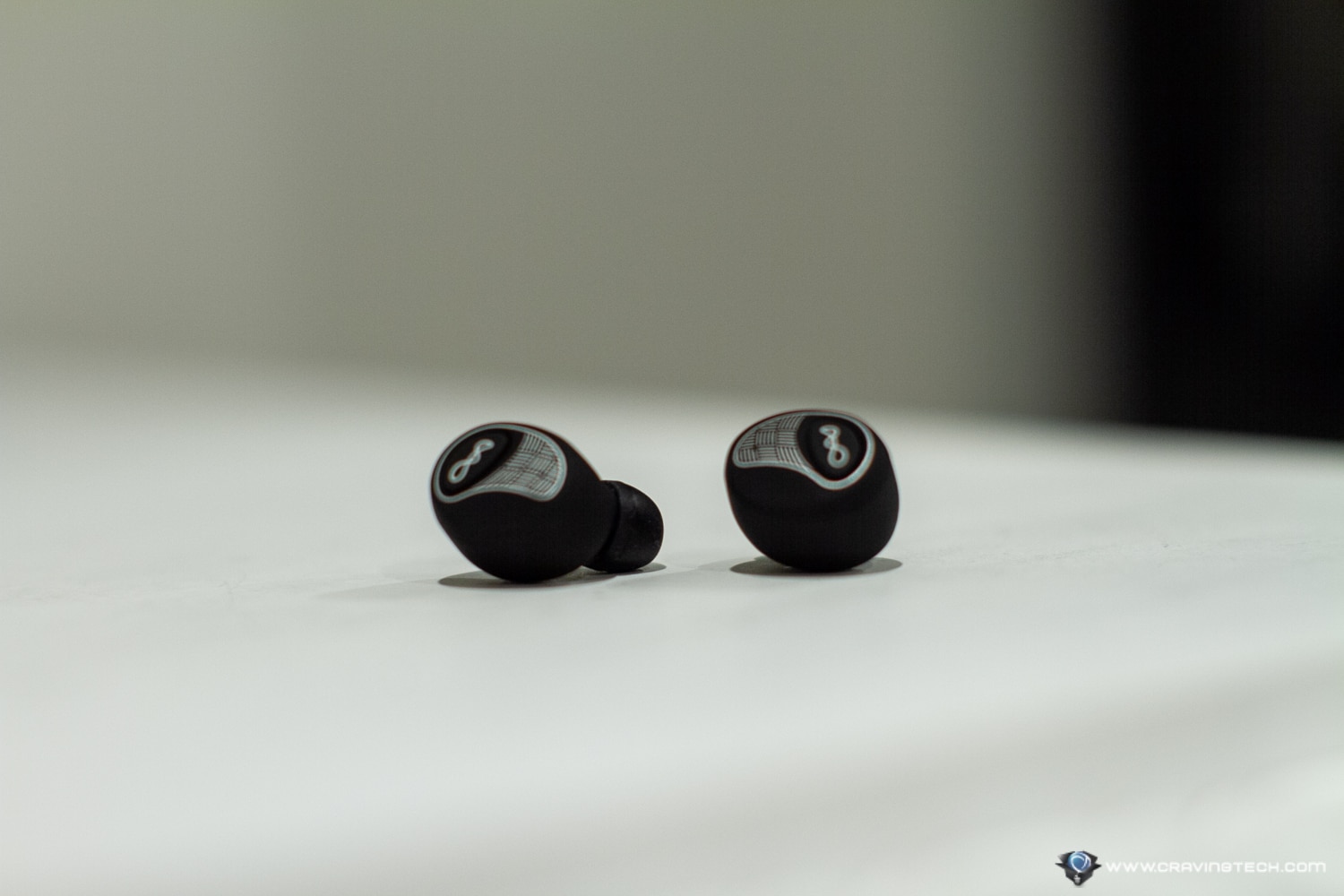 The ear buds are really small, but not something that you'd lose easily. Besides, it actually comes with a case that you'd want to carry around with you. When you are not using the ear buds, you'll want to put them there. It keeps them safe, and charges them at the same time.
Take the ear buds out of the case and they will be turned on automatically and paired with your phone. The case is also very lightweight and compact, even lighter than the PaMu Slide and Edifier TWS5 charging cases.
You have to press down the cap to fully close the case (i.e not fully magnetised like other competitors). It's more secure, I guess, but I somehow love magnetised enclosure cases more.
The case will charge the ear buds while they are in there. According to BlueAnt, you can listen to the music for a straight four hours with the Pump Air 2 at 75% music volume. Charging them in the case for 20 minutes will give you an hour of music playback (charge for 1 full hour to get a full recharge).
This is actually the "weakest" point of the BlueAnt Pump Air 2 – battery life. Other competitor wireless earbuds actually have more battery life. However, they are not as light as the Pump Air 2. It's always a fair trade between the two. So I guess it all comes down to your choice – what will you use the Pump Air 2 for?
For exercising, the Pump Air 2 is perfect. Four hours of battery life is more than enough for a jog or gymming session. Its lightweight case means you can slip it into your pants pocket (or jacket) while you run and it will never weigh you down.
It's definitely not designed for a long flight, or if you want to listen to your favourite tunes while working in the office.
BlueAnt Pump Air 2 Review – Music Listening Experience
Note that I've been using the BlueAnt Pump Air 2 everyday for the past 2-3 weeks, listening to music and even watching movies on my daily commute. The ear tips offer a comfortable, sealed sound that I can hear my music loud and clear. There is a single touch button control for music playback but no volume controls unless you use your phone. There is also a Siri & Google Assistant Integration.
The Pump Air 2 sounds great – not exceptional, but offers an enjoyable music listening experience with crisp sound. While the Beats Powerbeats Pro is more boomy in the Bass department, the Pump Air 2 doesn't disappoint overall and I find it great for watching movies as well (sure, nothing beats over a good headphones, but for the size, it's quite amazing).
BlueAnt Pump Air 2 Review Conclusion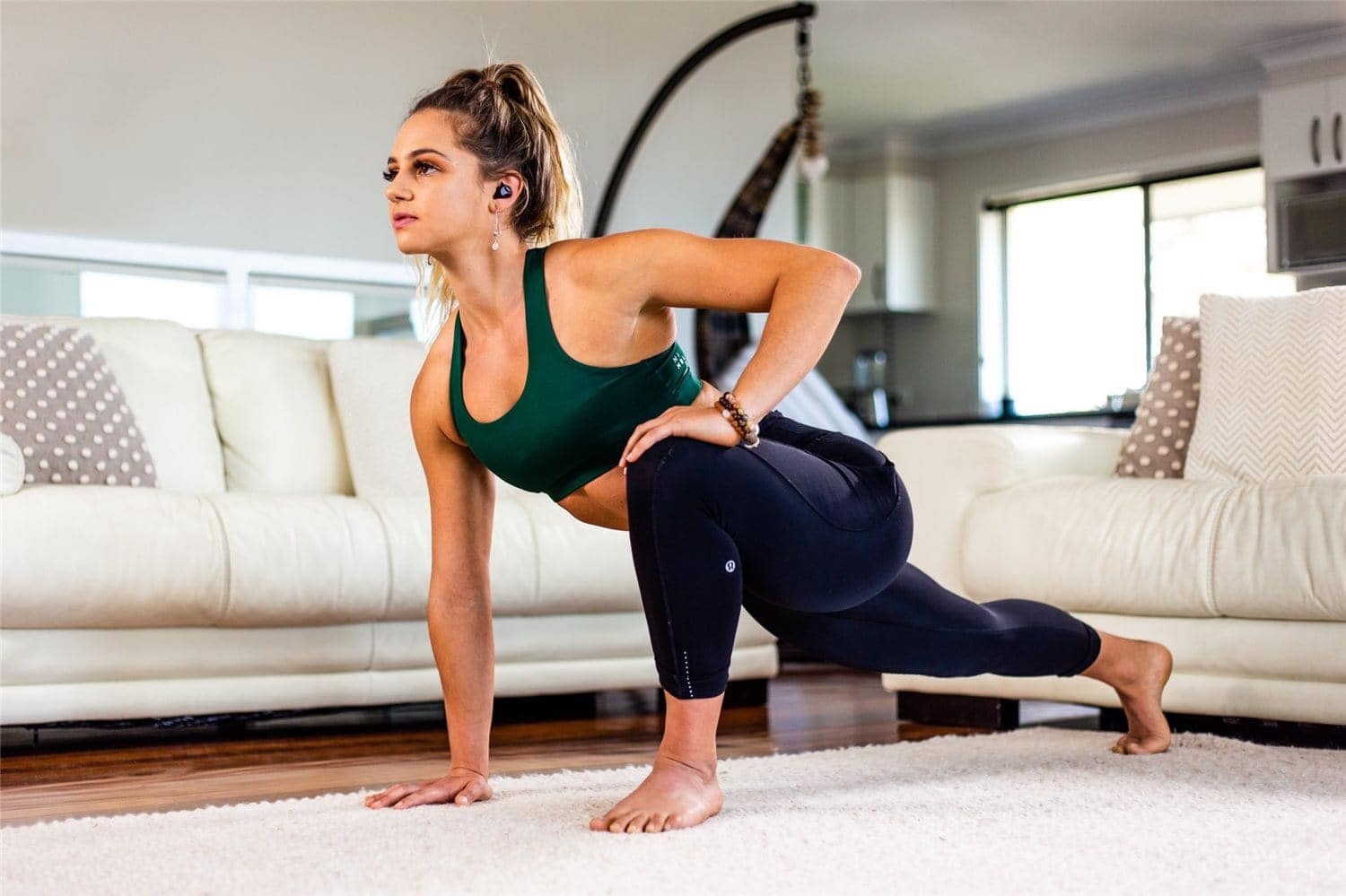 BlueAnt Pump Air 2 True Wireless Microbuds will not disappoint you at current retail price of AU$169.95. It has a stylish design, comfortable earbuds with different ear tips options, good battery life, and clear sound.
The case is very compact and lightweight, but in expense of having shorter battery life compared to the competitions (both the battery capacity on the ear buds and also the case).
If you never plan to wear the Pump Air 2 for more than a straight four-hours, then it's definitely a great buy for you. Whenever you stop wearing and placing the ear buds in the case, they will be charged anyway. Thanks to the weight, having the case in your pants' or jacket's pocket will not weigh you down while you are exercising.
But of course, you can also leave the case at home and go out to jog. The ear buds will certainly have enough batteries to last.
BlueAnt Pump Air 2 is available in Black, White and Black Rose Gold and can be purchased at JB Hi Fi, The Iconic and Officeworks for AU$169.
Disclosure: BlueAnt Pump Air 2 review sample was supplied for reviewing but all opinions are mine and not paid
BlueAnt Pump Air 2 Review