Edifier TWS5 Review – Edifier TWS5 is not the only wireless earbuds in the market. In fact, demands for these types of earbuds are really high at the moment and every audio brand out there is throwing one or two into the market.
What makes the Edifier TWS5 different? Well, it all comes down to the audio quality, comfort, and design. And the TWS5 is doing well in all these!
Edifier TWS5 Review – Packaging
Edifier TWS5 Review – Design & Features
The Edifier TWS5 has an ergonomic, unique contour design and while it feels weird at first (the way it is shaped when you try to put it into your ear canals), my ears soon appreciate it after.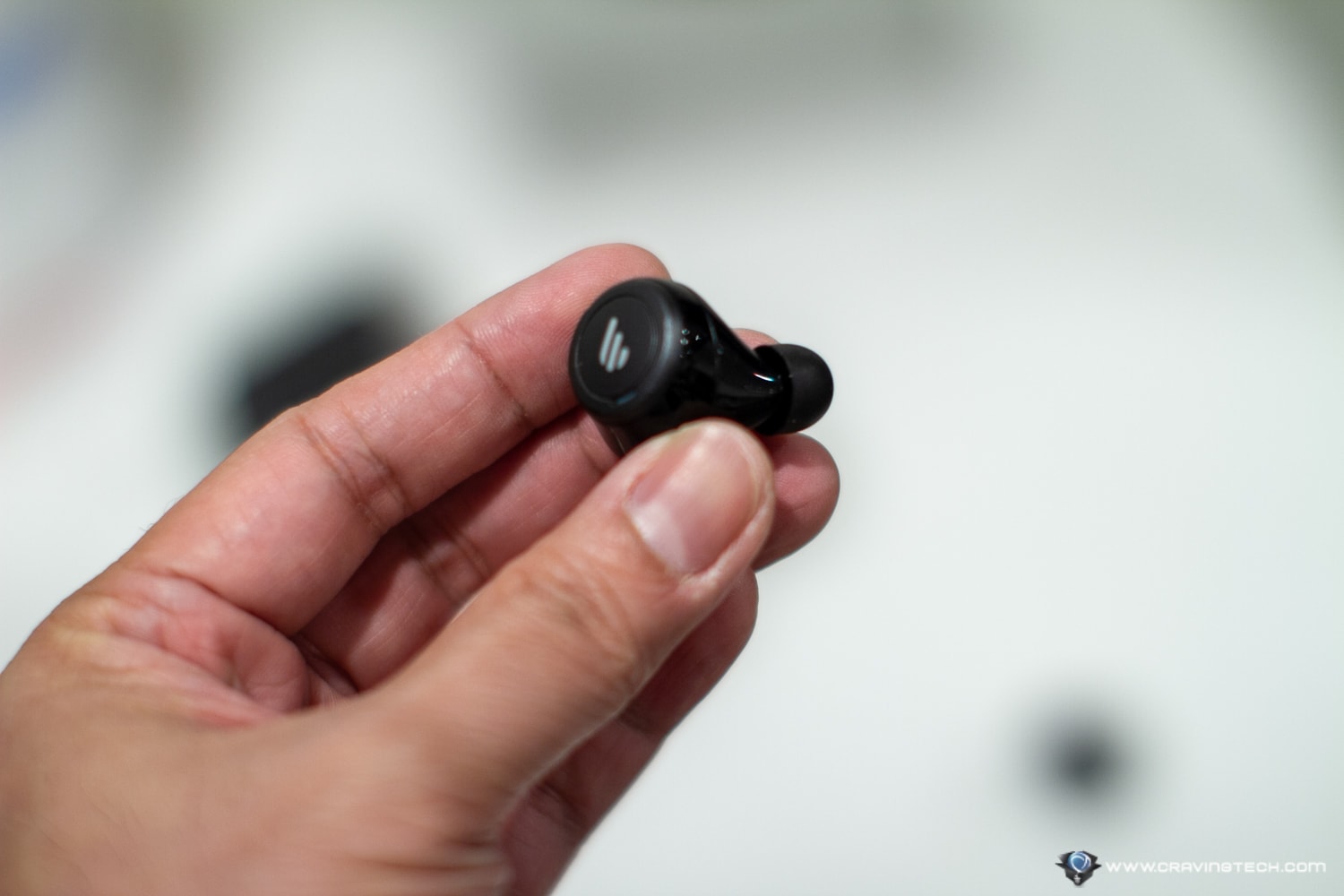 The earbuds fit really well in my ear canals without having to forcefully push them in. Once they are in, the unique design somehow creates a perfect weight balance that I can't feel them weighing down off the ears at all.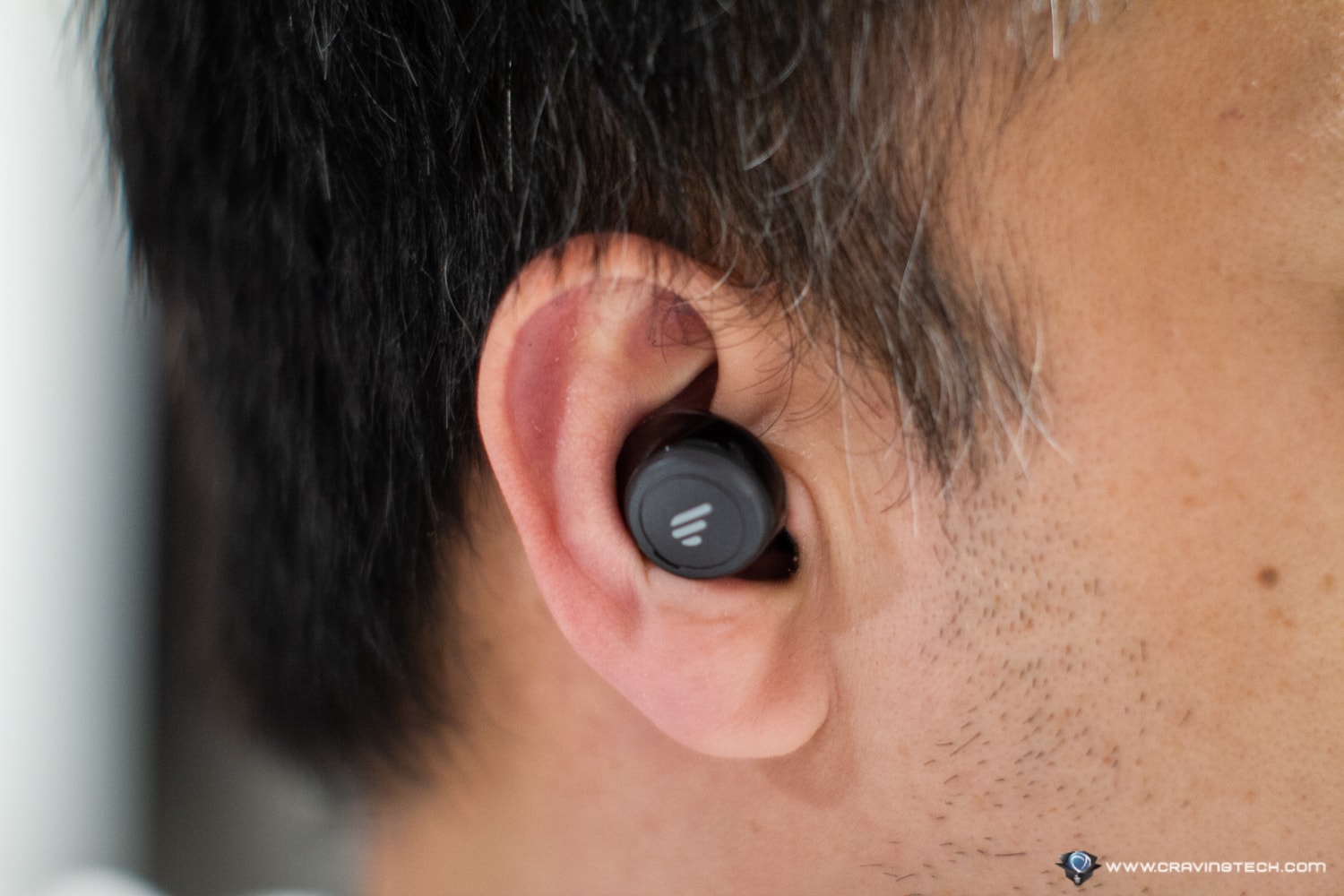 For comparisons, Apple AirPods and PaMu Slide have similar design and while they fit well in-ear, there's this feeling that they might slide off anytime. The TWS5 feels more stable, even without an ear hook like the Beats Powerbeats Pro.
I ran with the earbuds going up and down the stairs, walked fast every day trying to catch my train, and the earbuds never came off.
With TrueWireless™ Stereo Plus and Bluetooth 5.0 with aptX, Edifier TWS5 sounds impressive for the size. Thanks to how well they fit in my ear, I can hear my music clearly and the Bass also feels responsive. I'm quite surprised being able to hear a lot in my music with the TWS5 – thanks to the Qualcomm QCC3026 chip within. Note that the PaMu Slide has an older QCC3020.
If I crank the volume a bit, I can totally get immersed in the music or movies that I'm watching (and can't hear the outside noise). I wear the TWS5 during my daily commutes to work for more than a couple of weeks listening to music and also watching Netflix movies while on the train. I have a blast with both types of activities.
Bluetooth 5.0 support means better wireless response and stability and I never had any signal or pairing loss ever. It also means better battery life and Edifier states that the TWS5 can last up to 8 hours (32 hours in total with the charging case).
The charging case holds the earbuds magnetically and I love how compact the case is! Compared to the bulkier PaMu Slide and Powerbeats Pro cases, Edifier TWS5's is the most compact of all.
Due to the slimmer size however, I feel that the case doesn't hold as much charge (i.e it has smaller battery within). But if you don't like carrying bulky cases inside your pocket, you'll love Edifier TWS5.
The case has 3 LED indicators showing how much battery it has left, and it's chargeable with a microUSB cable (no USB-C, boohoo).
Taking the earbuds off the charging case will automatically turn them on and connect to your phone. Vice versa, taking them off your ears will switch them off. Just seamless.
With an IPX5 rating, the TWS5 is rain and sweatproof, which makes it a perfect companion for exercising and working out at the gym. The touch controls also make it easy to control music playback and to answer an incoming call. Unfortunately, it doesn't have any volume controls like the PaMu Slide where you can tap and hold to raise and lower the volume.
Edifier TWS5 Review – Conclusion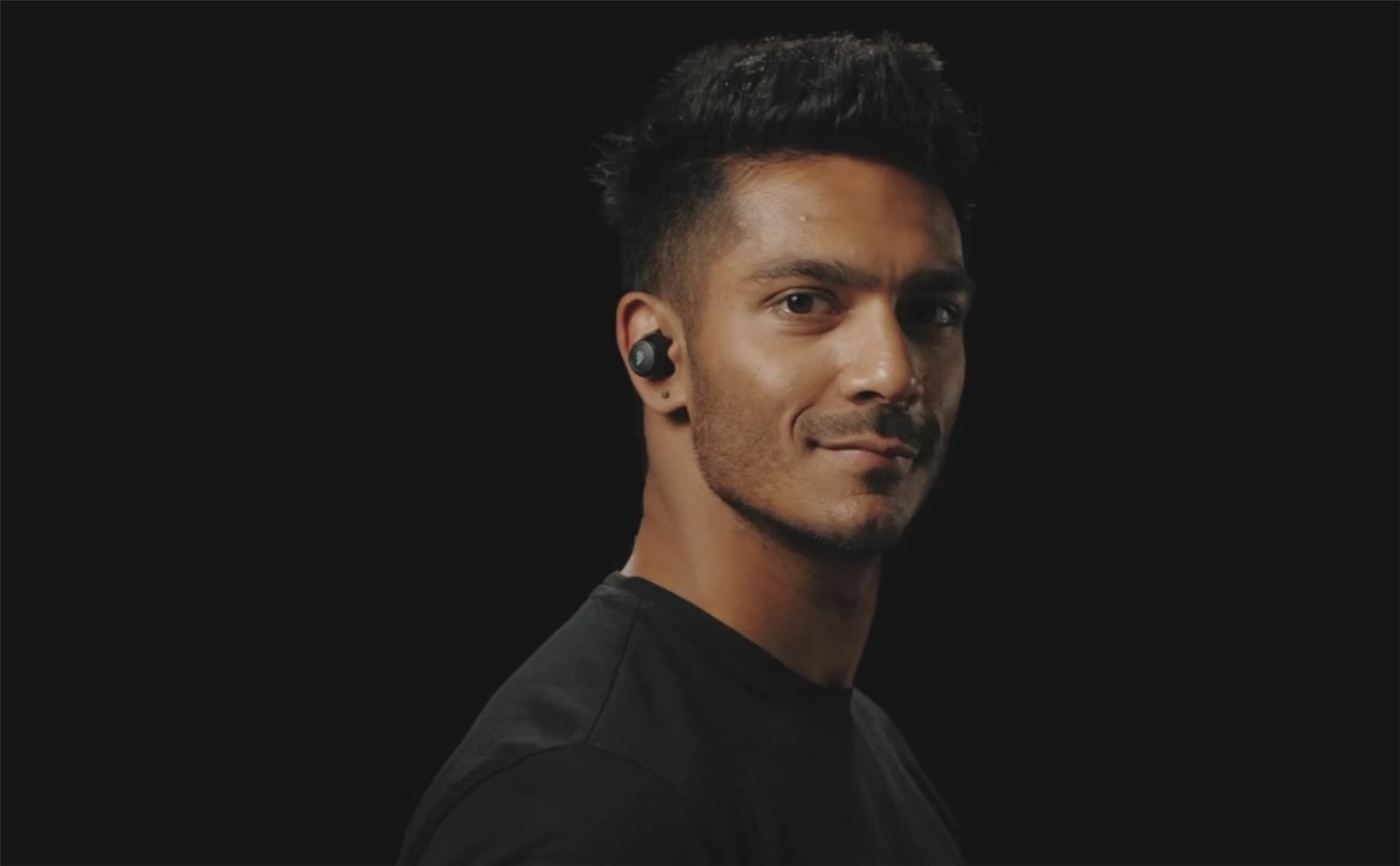 Edifier TWS5 has an impressive sound quality & clarity, with stable wireless connection and battery life of up to 8 hours – which last you more than a single exercise session.
Its charging case is also small and lightweight, perfect to be carried inside your short pants' pocket when exercising, without weighing your pants down. It will provide an extra 24 hours of charge to the ear buds.
Well, alright, you don't actually need to carry the case when you are exercising as the earbuds themselves can last for 8 hours. However, I do carry the case on my daily commute to work and appreciate the compact design. It goes into my coat's pocket all the time to hold the ear buds & charge them at the same time. It's good knowing that I'll never be run out of juice when I need them the most.
The ear buds fit well in my ears and even without any supporting ear hooks, they stay in place. They are very comfortable and has a perfect weight balance.
The Edifier TWS5 Truly Wireless Earbuds can be purchased for $79.99 through Edifier website or Amazon.
Disclosure: Edifiier TWS5 review sample was supplied for reviewing but all opinions are mine and not paid
Edifier TWS5 Wireless Earbuds