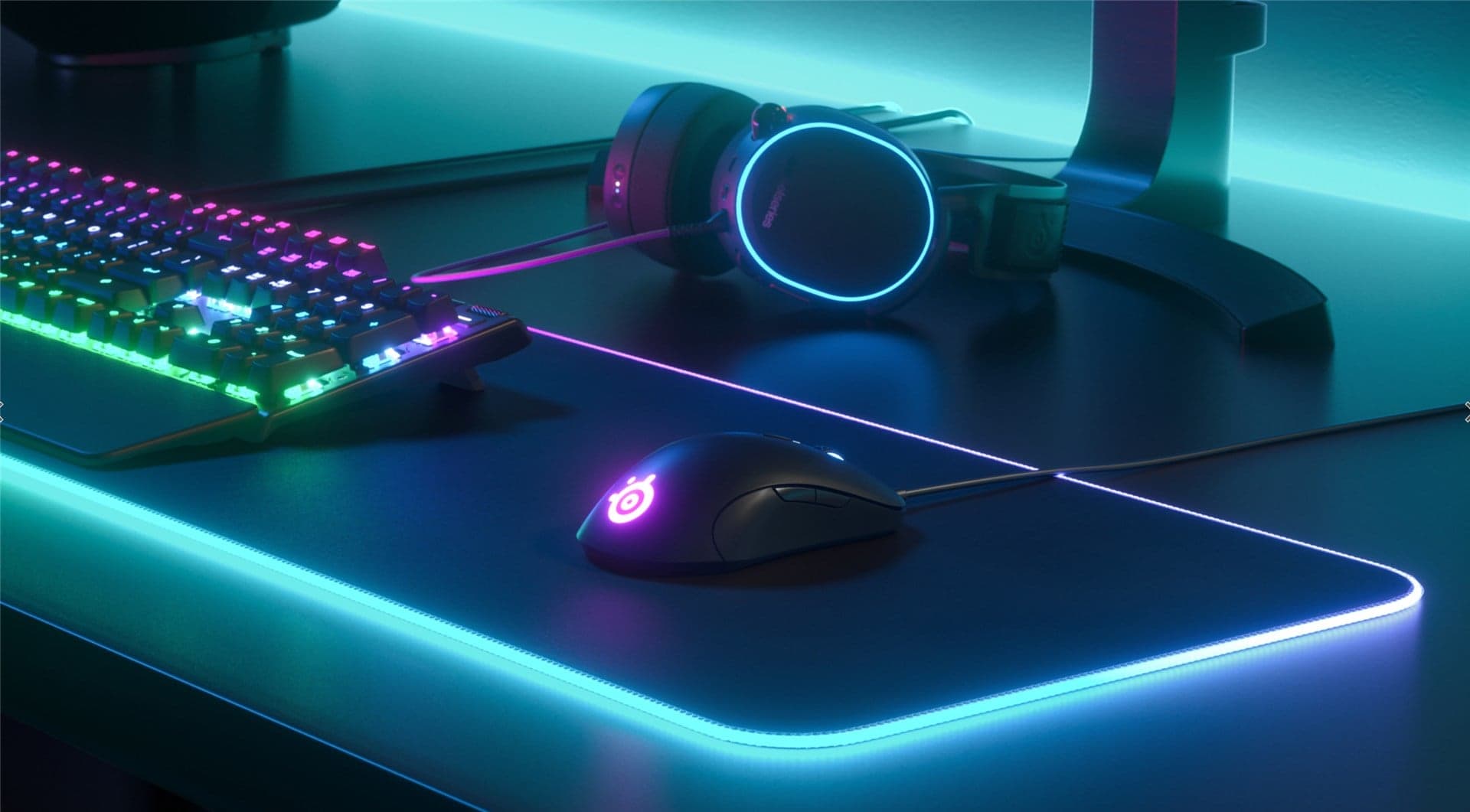 The original SteelSeries Sensei gaming mouse was loved by many, and the mouse was used by many eSports winners in the past. I personally loved the mouse when I reviewed it back in 2011. Since then, the company had been releasing a few variants which I've reviewed as well: the Sensei Wireless and Sensei [RAW] Frost Blue Edition.
I loved all the Sensei family because of their shape, how they fit my hands like gloves – which is strange because I don't normally say that on ambidextrous gaming mice. Also, I love how lightweight the Sensei mice are and being a fingertip grip gamer, I prefer my mouse light.
And here in 2019, the Sensei is coming back with Sensei Ten.
Why is it named Sensei Ten? Well, because it's been 10 years since the original SteelSeries Sensei was born. I personally think Sensei X would be a cooler naming, you know, like iPhone X.
Sensei Ten comes with the design that we all love, but has SteelSeries' latest TrueMove Pro sensor. I'm quite keen to try the new sensor because the latest SteelSeries sensor I've experienced was the TrueMove3+ inside the Rival 600. And if you look at my Overwatch POTG clips on the Rival 600 review post, you can already see how good the sensor is.
Why does SteelSeries doing a remake of the Sensei? Accroding to Brian Luu, Product Manager of Mice at SteelSeries:
"The original Sensei is the most beloved mouse in the history of PC gaming, and we've
devoted our engineering expertise to bringing that original shape and feel back to
gamers"
SteelSeries Sensei Ten's TrueMove Pro sensor has True 1-to-1 tracking, 18,000 CPI (or DPI if you are used to the term), and a 450 inches-per-second (IPS) tracking speed.
According to SteelSeries, the new sensor's advanced tracking will also stabilise "tilted mouse maneuvers, eliminating false tracking during angled drops, tilt slams and quick flicks". It'll be interesting to try this out on a competitive, FPS game like Overwatch!
The mouse also has on-board memory to store your personalised settings, 60 million click mechanical switches lifespan, and RGB lighting.
It's good to see a legendary gaming mouse making a comeback with the design that we love, and the new updates that every gamer would be looking forward to!
SteelSeries Ten will be sold at $69.99 and available now at SteelSeries.com.