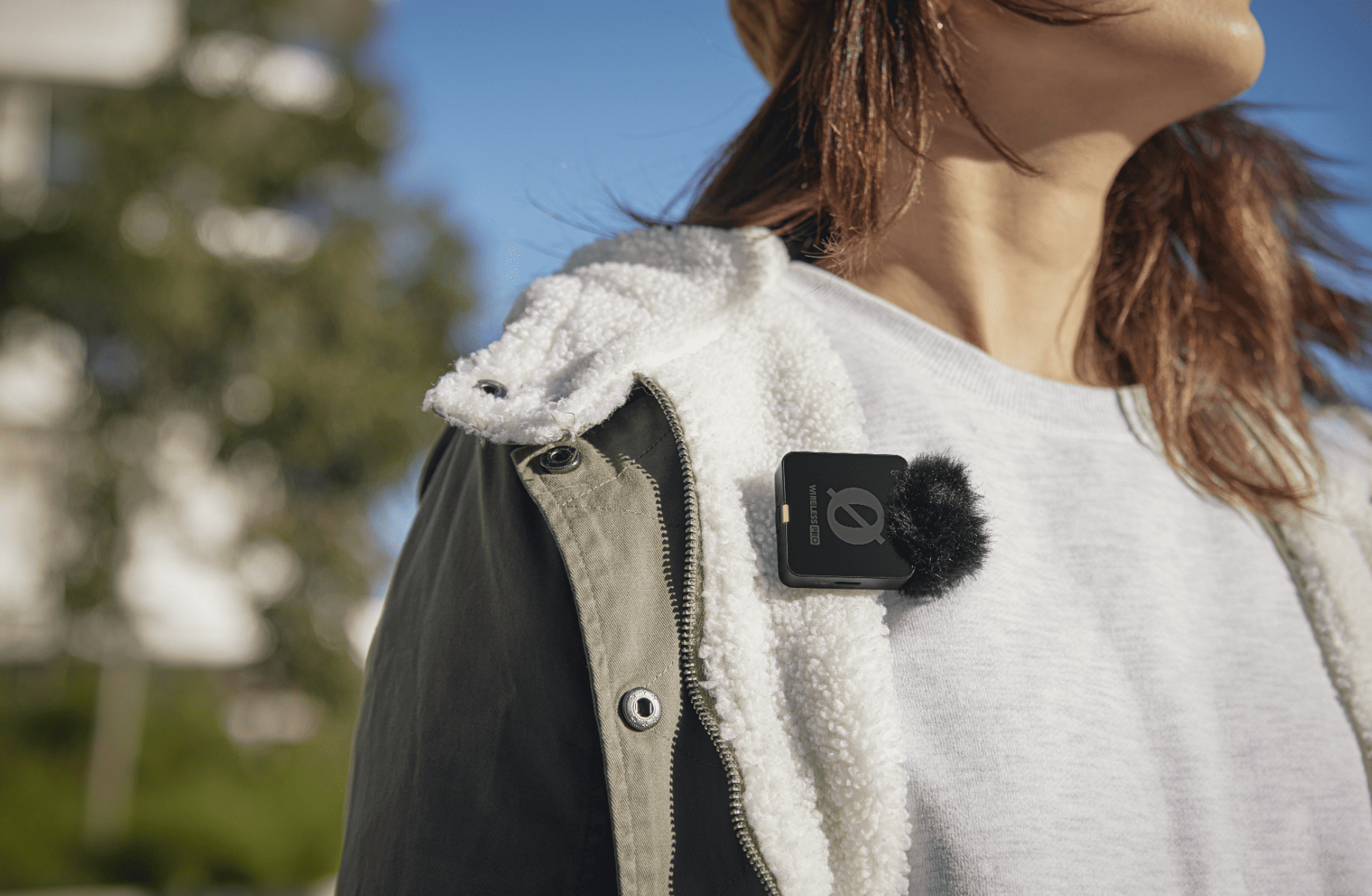 RØDE has just unveiled their new, groundbreaking wireless microphone system tailored for filmmakers and content creators, the Wireless PRO. Following the success of the Wireless ME, RØDE is now introducing the Wireless PRO, an unparalleled compact wireless system that redefines audio quality and adaptability.
With unmatched features, this microphone system aims to cater to the evolving needs of today's dynamic creators and filmmakers. Building upon the legacy of the renowned Wireless GO series (check Craving Tech's review out), the Wireless PRO emerges as the definitive wireless microphone solution.
Despite its powerful capabilities, the Wireless PRO retains the pocket-sized design characteristic of RØDE's compact wireless range, now featuring an elegant black-on-black aesthetic for enhanced discretion. The system comes as a dual-channel set, featuring two transmitters and a receiver. Leveraging RØDE's Series IV 2.4GHz digital transmission and proprietary near-zero latency codec with 128-bit encryption, the Wireless PRO guarantees crystal-clear, rock-solid audio up to a distance of 260 meters (850 feet) line of sight.
Integrated clips and top-tier omnidirectional microphones on the transmitters simplify setup, and the system is universally compatible with various devices, from cameras and smartphones to tablets, computers, and other audio devices via analog 3.5mm TRS and digital USB-C outputs.
The Wireless PRO goes beyond conventional recording capabilities by introducing 32-bit float on-board recording. This innovative feature enables direct recording to the transmitters without the risk of audio clipping. This advancement ensures a clean backup of recording sessions, even in highly dynamic scenarios, eliminating the need for gain level adjustments before recording. With 32GB of internal memory, users gain access to over 40 hours of on-board recording time. Dedicated buttons on the transmitters facilitate effortless initiation of recordings.
For users preferring direct camera audio recording, the Wireless PRO presents an array of tools for capturing pristine sound. RØDE's GainAssist technology, initially introduced with the Wireless ME, automatically manages audio levels in real-time, ensuring a balanced and smooth audio output while minimizing the risk of clipping. Moreover, the system offers flexible output control with an extensive 30dB gain range, enabling precise tuning of the mic's output to match the camera's requirements. Pre-configured camera presets further expedite setup. The Wireless PRO incorporates a safety channel feature, providing a second audio channel 10dB lower than the primary channel, safeguarding against signal distortion and camera input clipping.
To complement its 32-bit float on-board recording, the Wireless PRO presents advanced timecode sync capabilities. By integrating an internal timecode generator, the system simplifies audio-to-video synchronisation during post-production. The internal timecode generator is easily configured using RØDE Central on a computer or smartphone, offering flexible options tailored to each recording setup.
In addition to its formidable recording and timecode capabilities, the Wireless PRO offers a range of professional features enhancing its versatility. Both transmitters feature locking lavalier connectors for secure use with external lavaliers or microphones. The receiver features plug-in power detect, which synchronizes the unit's power state with the connected camera, optimising battery life. The receiver's 3.5mm output serves as a headphone output for audio monitoring, with flexible output level control, as well as an audio input for headsets or other TRRS microphones. Additional features like merged and split recording modes, marker dropping, and customisable buttons further establish the Wireless PRO as an exceptional wireless microphone system.
The Wireless PRO is currently shipping worldwide and will be available in late August, with a price tag of US $399.