RØDE Wireless GO II Review – While I have reviewed all these great microphones so far from RØDE (like the newest VideoMic GO II), they are all wired. There are lots of moments where you might wish you can have a wireless microphone to create contents without the pesky cables.
Thankfully, you can, with the RØDE Wireless GO II which actually consists of two transmitters and one receiver. They are all compact and light that you can mount/clip them anywhere easily. And oh, they sound great too.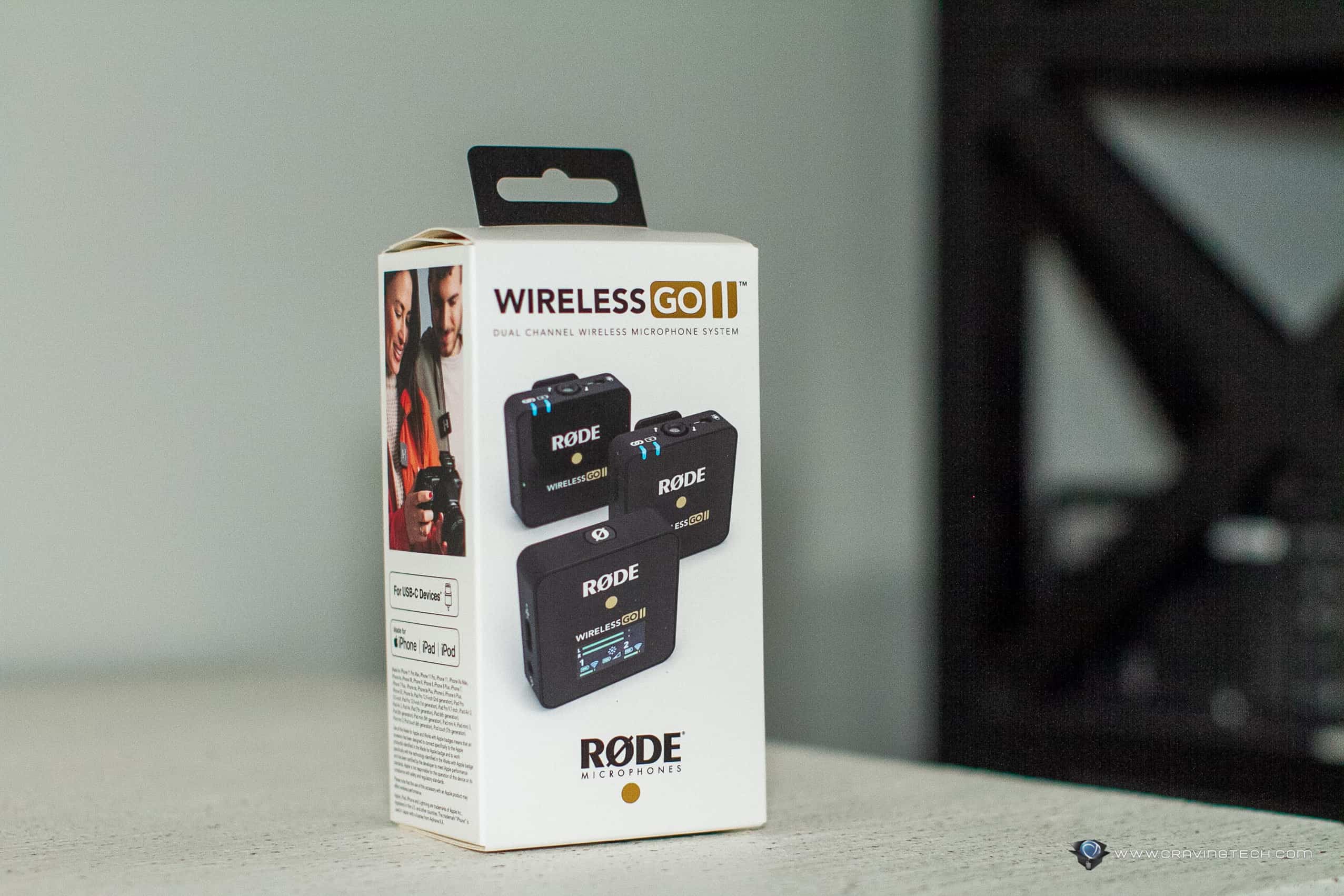 The transmitters are 44mm x 45.3mm x 18.3mm in dimensions with just 30 grams of weight and equally, the receiver is 44mm x 45.5mm x 18.3mm in dimensions with 32 grams of weight. They are square-shaped so you can lie them flat on the floor or on a surface, or nicely tucked onto a subject's shirt.
The big branding name can be a bit distracting though when filming with these.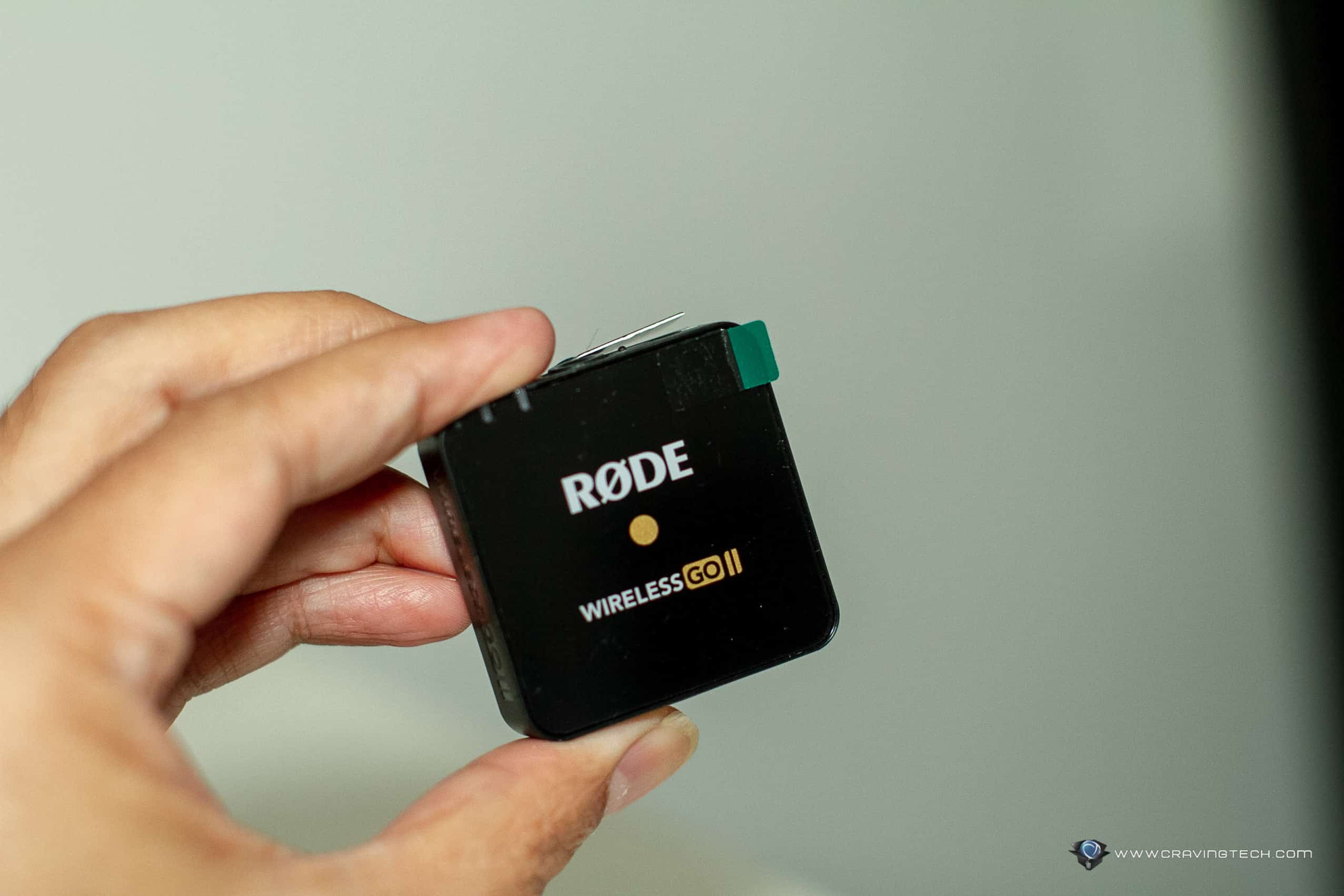 Three Furry Windshields are included in the packaging to block/reduce wind and other unwanted noise while you are recording or receiving audio through these wireless units. Generously, RØDE also includes three USB-C charging cables to charge them – yes, three so you don't waste time having to charge them one by one. Combined with an SC5 TRS to TRS Memory Cable, all these can be inserted into the carry pouch.
RØDE Wireless GO II is a dual channel wireless microphone system that can record two audio sources simultaneously from the two transmitters (dual channel recording). This means that if you are conducting an interview, you can mount each transmitter to each subject pretty much anywhere you can think of: on clothing or even on other objects which includes a more professional mobile camera rig or boom pole. It also doesn't matter if the two subjects are distance apart as the sound will still be loud and clear coming to the single receiver.
When recording a movie, having two transmitters also mean that you have an extra microphone to record other things on the scene (one on the main actor and the rest on a group of people, for example). If you want to look more discreet, you can always hook a lavalier microphone (like the Lavalier II) to the transmitters' 3.5mm TRS input.
Not much setup is needed as the transmitters and receiver already come auto paired. They have a range of 200 metres with up to 7 hours of battery life which are quite generous specs. You can for example, attach the transmitter to a conference speaker on stage in a large hall but has the receiver on the far side of the room.
There is an onboard recording available on each transmitter so you can store up to 40 hours of audio on the internal memory – to be transferred later on to a computer.
You can monitor many things through the receiver's screen such as the battery life of the transmitters, the wireless signal, if it's receiving audio, etc. You can also mute a microphone from far. When we used the Wireless GO II for a wedding ceremony event a couple of weeks ago, being able to see these indicators & control the transmitters from far is a must as you can take actions during crucial moments.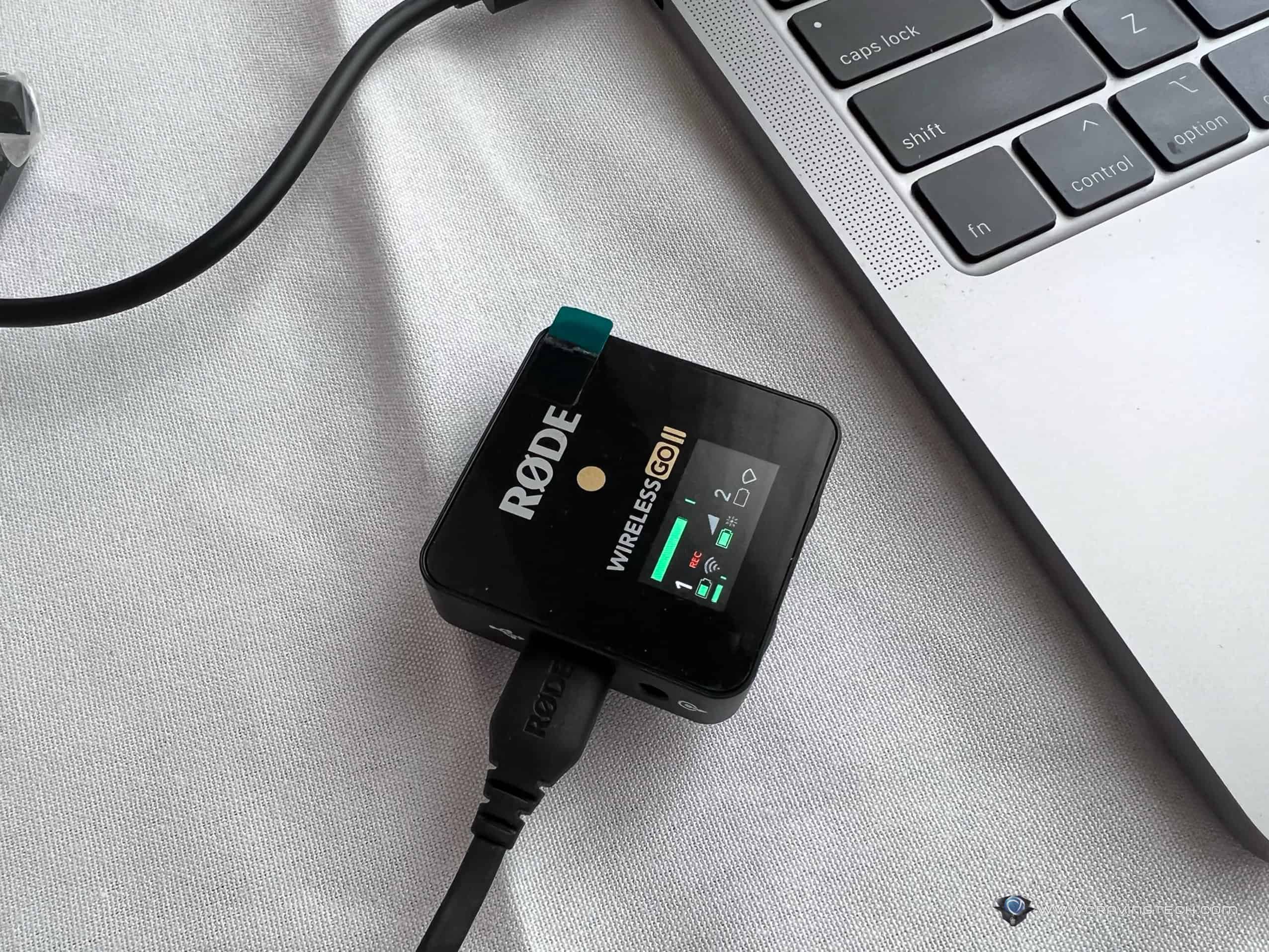 We placed one transmitter on the floor, in front of a JBL portable speaker where we hooked a piano and the main microphone in (used by the MC). The receiver is way on the back of the ceremony room, hooked to a laptop which is livestreaming the event via Zoom.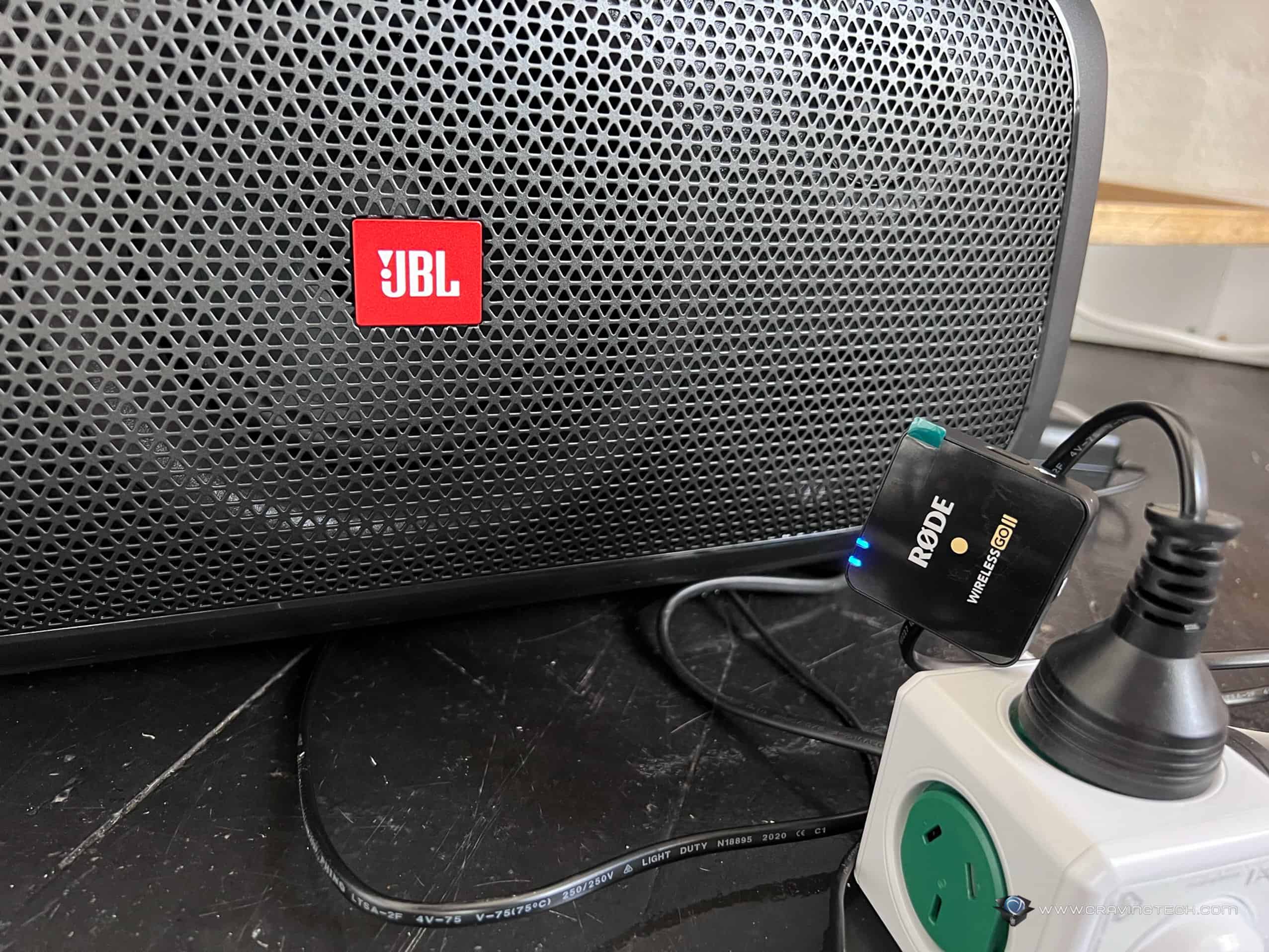 So yes, you don't always have to record audio with the RØDE Wireless GO II as it can also be used as an audio input for something else like our case here.
RØDE Wireless GO II Review Conclusion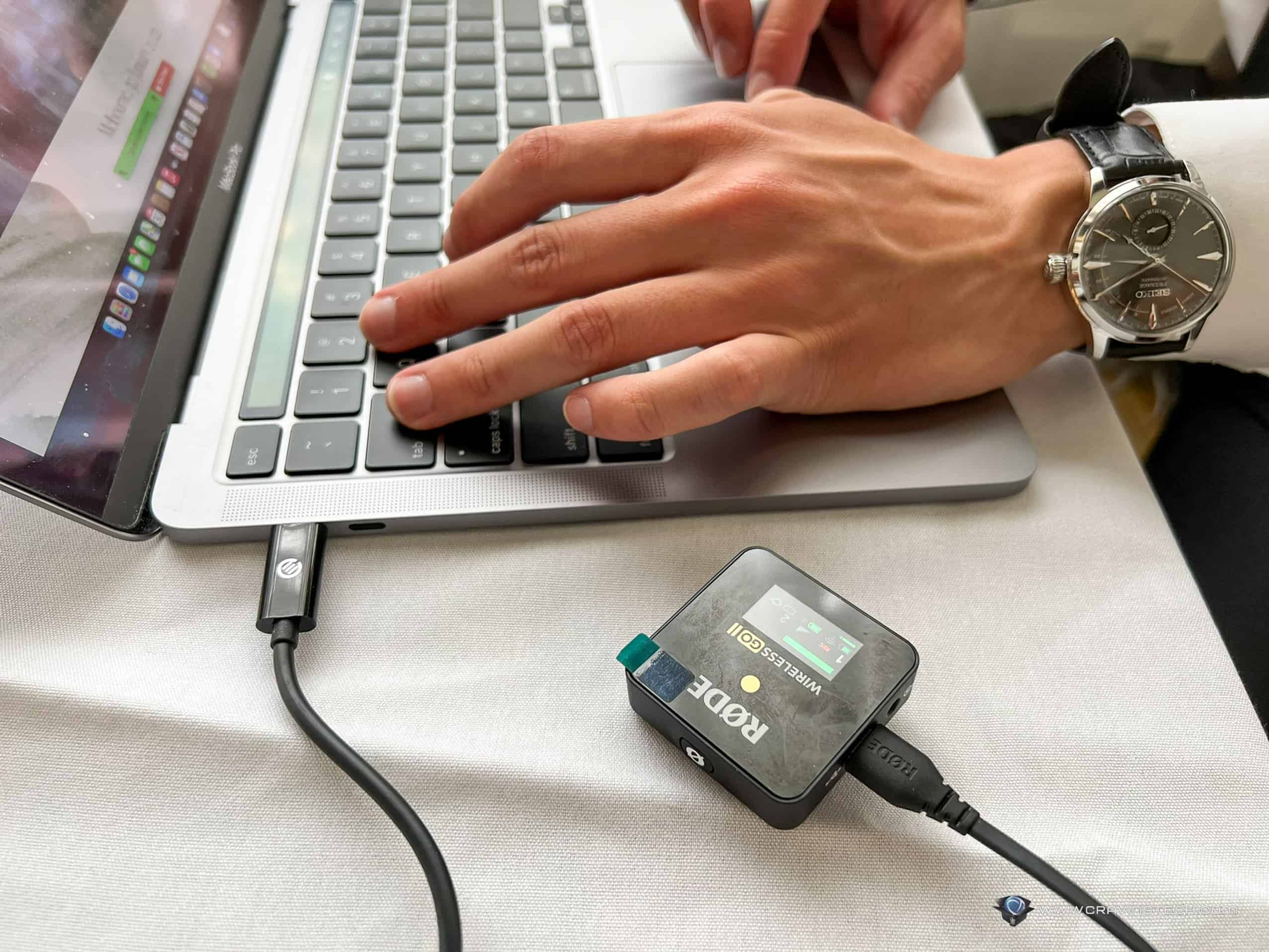 The RØDE Wireless GO II is an awesome dual channel wireless microphone system that you can use for many different cases in many kinds of situations. Its portability and wireless design makes it ideal to record and transmit/receive high audio quality without boundaries.
Want to record a sermon, lecturer, singer, or speaker on the stage from a far? Yes, you can. Want to record high quality conversations on your short movie? Yes, you can. Want to relay audio so that you can livestream an event via Zoom? Yes, you can – which is what we did with the RØDE Wireless GO II. Want to record a tutorial video on your channel or social media? Yes, you can too.
It has a range of 200 metres and up to 7 hours of battery life, plus can be connected to any device even your smartphone (with separate cable purchase). Its versatility and high audio quality make the RØDE Wireless GO II one of the best wireless audio solution out there. It's also pretty simple to use and there are no pesky cables or complicated setup that leaves you scratching your head if you are not an audio techie.
RØDE Wireless GO II retails for A$399 and available for purchase now at retailers around Australia. Also available at Amazon.com
Disclosure: RØDE Wireless GO II review sample was supplied for reviewing
RØDE Wireless GO II Review
Summary
An easy to use, compact, wireless microphone system with two transmitters and one receiver from RØDE