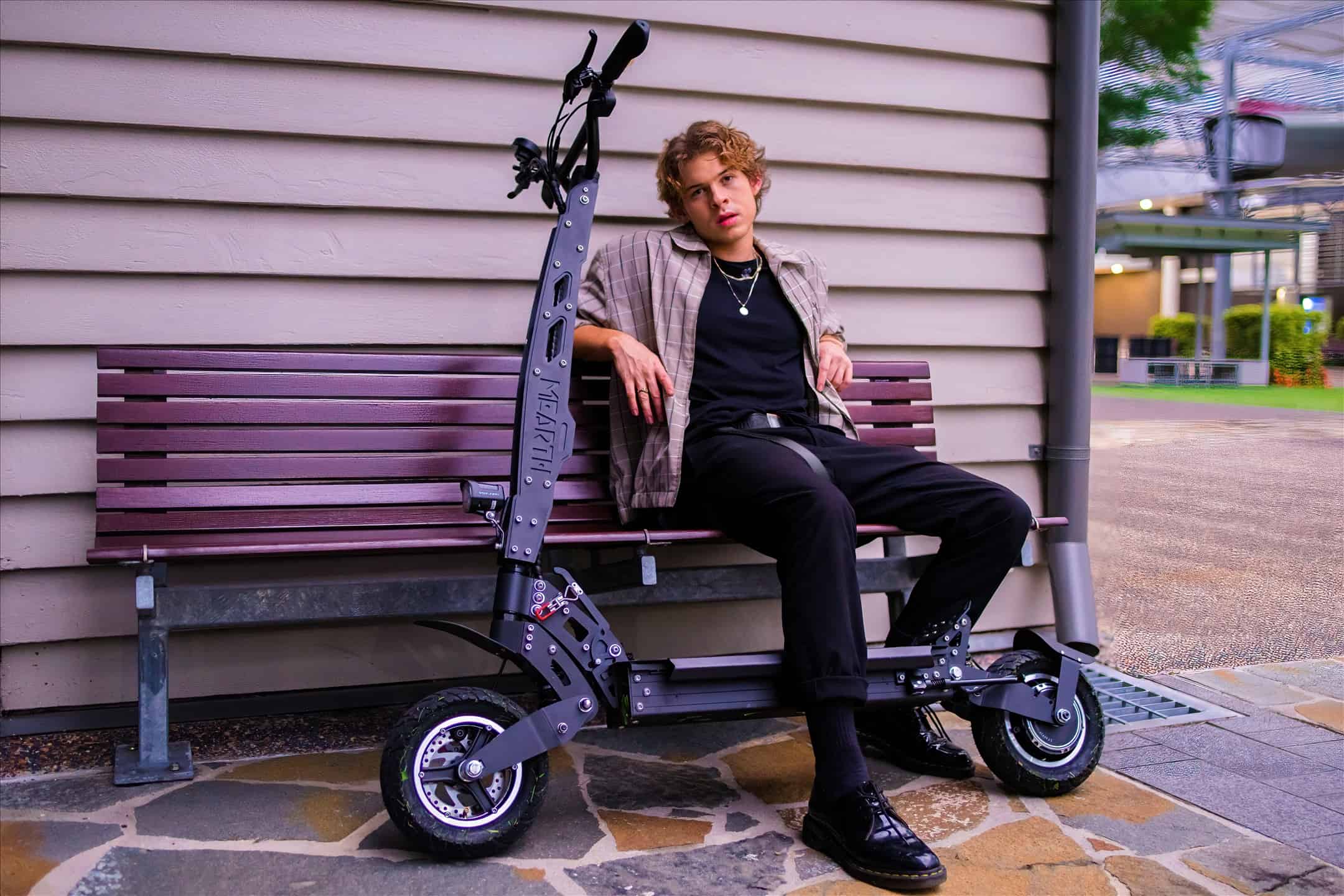 Gone are the days when only kids and teens used kick scooters for recreational activities. Today, young adults and professionals use electric scooters to zip through city streets to get from one place to another. Electric scooters for adults have become a quick and efficient way to get around, and more manufacturers are developing e-scooters that meet the commuters' needs.
Mearth is one local e-scooter brand that's been gaining popularity in Australia. Since its inception in 2015, Mearth has been launching a range of innovative electric scooters that make commutes easier, efficient, and eco-friendly.
Mearth currently has three e-scooter series that focus on specific rider needs, from lightweight to off-road e-scooters.
Mearth S Series – Portable Rides with No Limits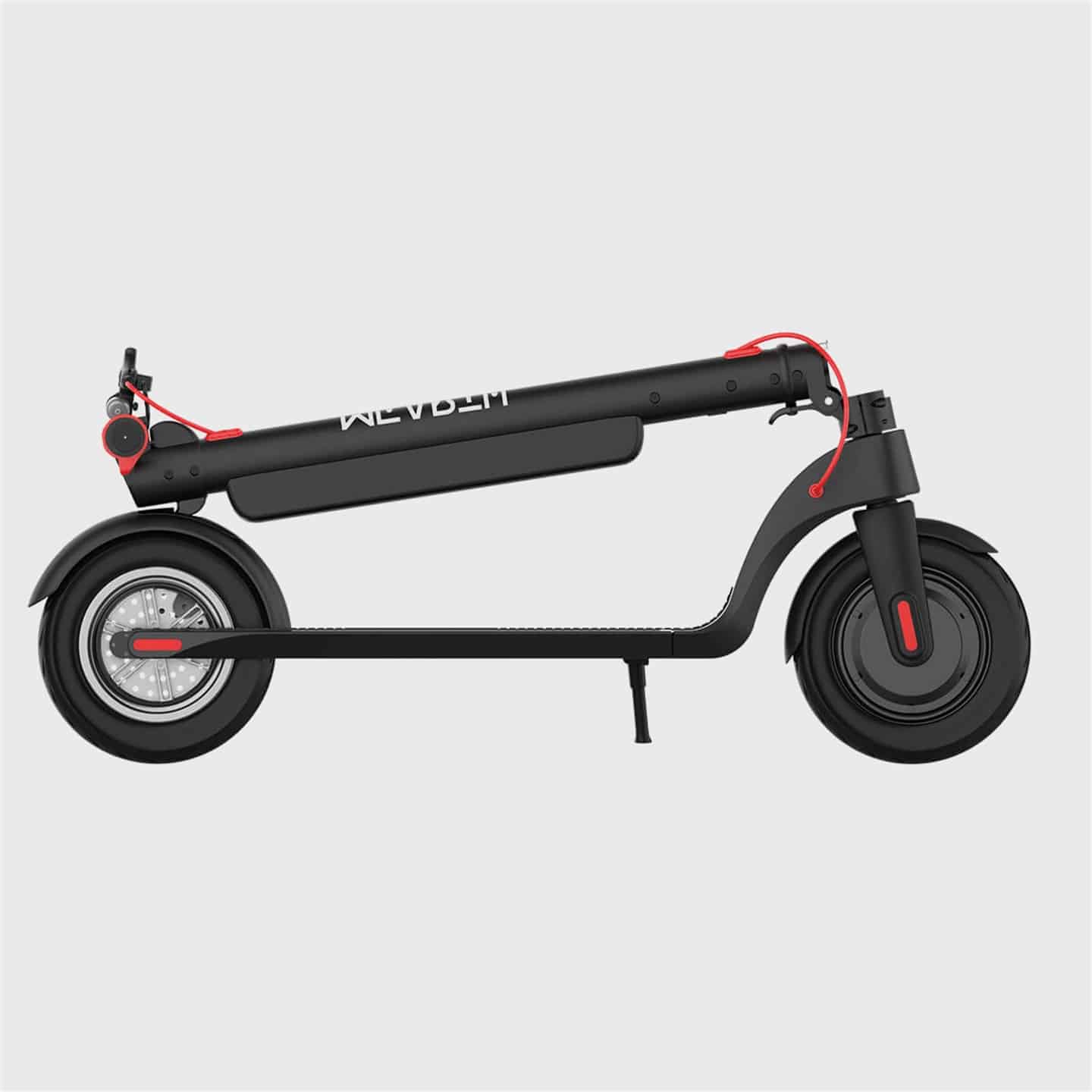 Mearth developed the S Series for those looking for a portable everyday ride that can go the distance. The Mearth S Series features two lightweight e-scooter models, the Mearth S and Mearth S Pro. These foldable electric scooters for adults only weigh 12.5 kg for the Mearth S and 15 kg for the S Pro, making them an ideal everyday e-scooter to bring anywhere.
Besides its portability, the Mearth S Series offers a swappable battery system. It allows riders to remove and replace lightweight batteries easily via the stem. This unique battery design enables you to switch batteries during trips and extend your range whenever you need to travel farther.
Double or triple your range by having multiple batteries on-hand. Few e-scooters in the market provide this feature, making this an attractive option for those who need a portable, daily e-scooter with a flexible range.
Other key specs and features include a 350W motor, a 32 km/h top speed (default speed at 25 km/h), 15-25 km of range for the Mearth S, 30-45 km for the S Pro, 8.5-inch pneumatic tyres for the Mearth S, 10-inch pneumatic tyres for S Pro, and a max load of 100 kg.
You also get a reliable foot brake and disc brake for extra safety on the road. Plus, a one-second folding mechanism that helps lock the stem into place. The Mearth S Series provides all the basic features and more to give a well-rounded commuter e-scooter.
Mearth RS Series – The Ultimate Long-range E-scooters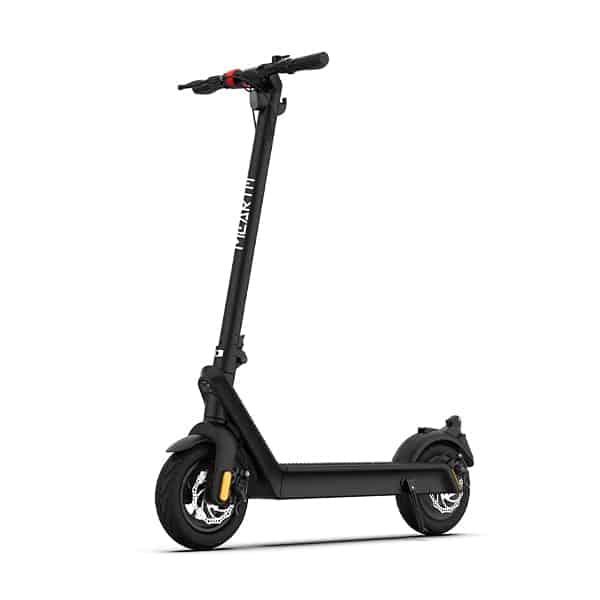 The recently launched Mearth RS Series offers riders a long-range and powerful commuter electric scooter. It includes the Mearth RS and Mearth RS Pro, which offer different ranges depending on your needs. The Mearth RS can travel up to 65 km, while the RS Pro can reach a max range of 80-100 km.
However, Mearth developed the RS Series to be more than just long-range electric scooters. The e-scooter line also offers specs and features at par with leading international e-scooter models.
The RS Series boasts a top speed of 40 km/hr (default speed at 25 km/h), 23 kg weight, 100 kg max load, 10-inch non-slip and explosion-proof pneumatic tyres, one-click folding technology, and 25-30% climbing angle, among other features. Meanwhile, when it comes to safety, the e-scooter series also provides dual disc brakes, anti-lock electric brake, rear foot brake, and double handgrip brake. 
Overall, the RS Series is an ideal choice for those who need distance, performance, and reliability without sacrificing portability and affordability. 
Mearth GTS Series – A Premium Off-road Experience
Mearth equips riders with a need for speed by providing a powerful all-terrain electric scooter. The Mearth GTS Series is a heavy-duty electric scooter line featuring the Mearth GTS and GTS MAX. This is Mearth's premium and flagship e-scooter line.
The Mearth GTS is the base variant with a 1000W single motor, 13Ah Mearth and LG co-engineered battery, 33 kg weight, a top speed of 45 km/h (default speed at 25 km/h), and a max range of 70 km. Meanwhile, the GTS MAX offers higher specs with a dual 1200W motor, 20.4Ah Mearth and LG co-engineered battery, 41 kg weight, 70 km/h top speed (default speed at 25 km/h), and a 100 km max range.
Notable features for both rides include 10-inch tyres, a max load of 150 kg, reliable disc brakes, and a 30.0% max slope. Plus, riders may install a seat if they prefer to sit down while travelling. However, note that attaching a seat will limit the 150 kg max load to 100 kg.
Ultimately, Mearth offers a premium off-road experience with the Mearth GTS Series. Choose this off-road e-scooter if you need extra thrill and adventure for your rides.
Reshaping Transportation
At the heart of every Mearth design includes a solution to make commutes convenient, fun, and sustainable. The brand maximises tech and design to develop e-scooters that answer every commuter's needs and bring better electric scooter technology in Australia. Overall, Mearth aims to reshape local transportation to make micro-mobility travelling accessible and available to everyone.