For many months, I'm "stuck" at selecting those default, pre-made lighting scenes on the CORSAIR iCUE for my CORSAIR gaming peripherals/devices. At the moment, you only have a few lighting scenes selections available on iCUE by default: Rainbow Wave, Rain, Visor, CORSAIR ONE Blue, CORSAIR Yellow, and Static Red.
We definitely need more! And thankfully, there are iCUE profiles which includes custom lighting profiles/scenes available for you to download. And here's how to install a custom lighting profile or scene into CORSAIR iCUE (version 4) – apparently I missed disabling an option in order to make the lighting profiles work.
How to install a custom, lighting profile on CORSAIR iCUE 4
[1] First, open the CORSAIR iCUE software
[2] THIS IS VERY IMPORTANT – Turn your lighting scenes off first by deselecting your current lighting scene! I wasn't aware that this step is necessary because I was scratching my head for months and thought that there was no way to install custom lighting profiles onto iCUE 4.
[3] Find and download a CORSAIR iCUE lighting profile that you like such as from the official CORSAIR iCUE profiles (with file extension .cueprofile).
[4] Click on your current profile on iCUE and then click on the "two-arrows" button.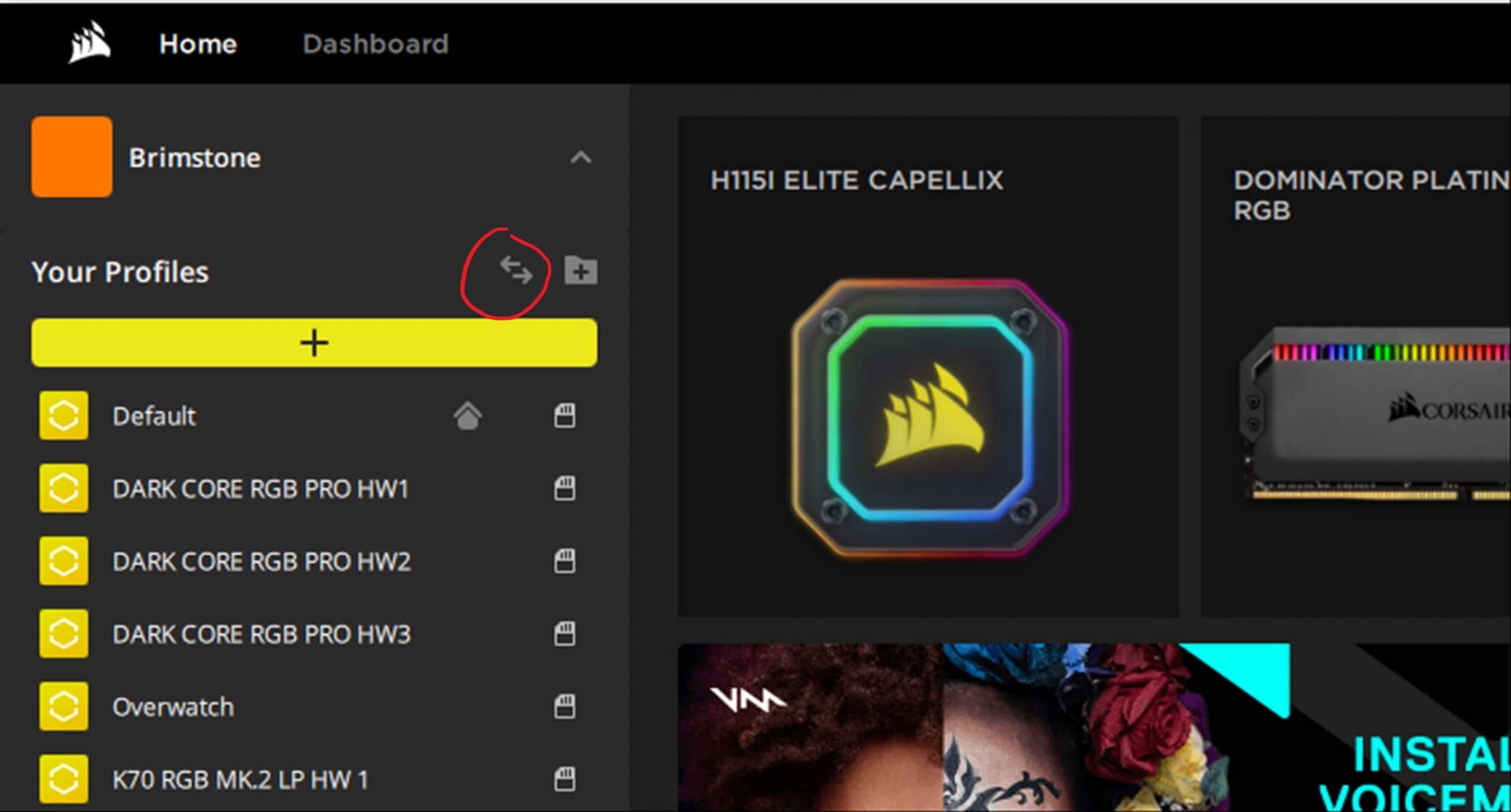 [5] On the Import/Export Profiles pop-up window, click on the "Profile for import" + button and browse, select the .cueprofile file you just downloaded.
[6] The "Lighting Effects" slider should be enabled (meaning, you want to load its lighting effects saved under that profile file), so just click on the Import button.
[7] Now, close the window and you should see the Profile name on Your Profiles list – and it should automatically be selected. You should then be able to see all the new, custom lighting on your CORSAIR's supported peripherals and hardware!
By the time this post is written, the lighting profiles work on my CORSAIR K70 RGB PRO keyboard, SABRE RGB PRO Wireless mouse, DDR4 DOMINATOR RAM, H115i ELITE CAPELLIX, and QL120 RGB fans.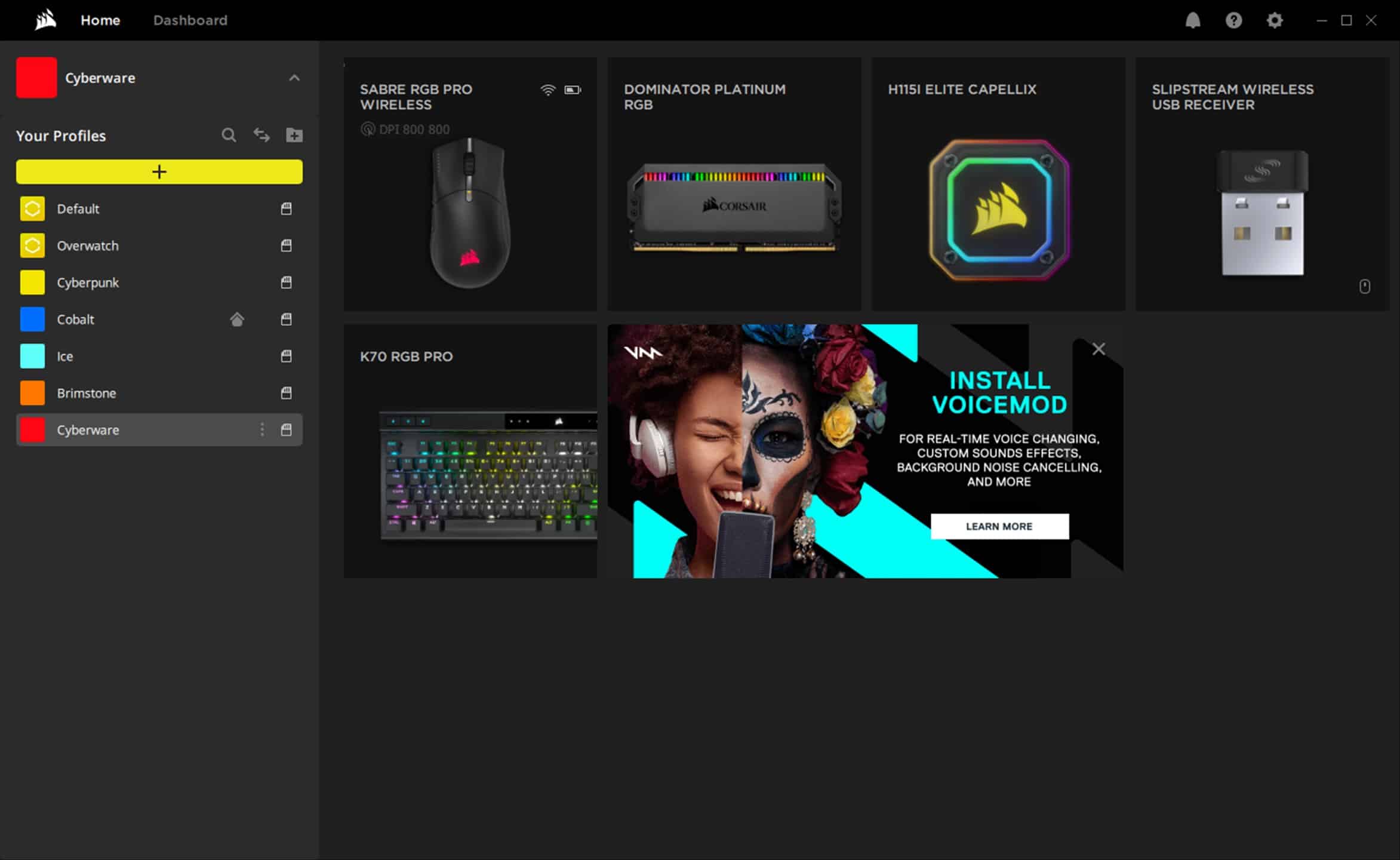 If your lighting is still unchanged, again, make sure you DO NOT select any of the Scenes!
Here are some custom lighting profiles example: