CORSAIR K70 RGB PRO Review – CORSAIR K70 RGB series have been CORSAIR's most popular mechanical gaming keyboards for some time. The K70 RGB RAPIDFIRE (reviewed in 2016) was the first keyboard in the world equipped with the new Cherry MX Speed switches. I also loved the Low Profile version which I reviewed back in 2019.
And now, perfecting the series even more, CORSAIR has now managed to put 8,000Hz polling rate into the new CORSAIR K70 RGB PRO! Powered by AXON Hyper-Processing Technology, it's definitely the most powerful update to the legendary K70 series and any gaming keyboards.
CORSAIR K70 RGB PRO Review – Unboxing and Packaging Contents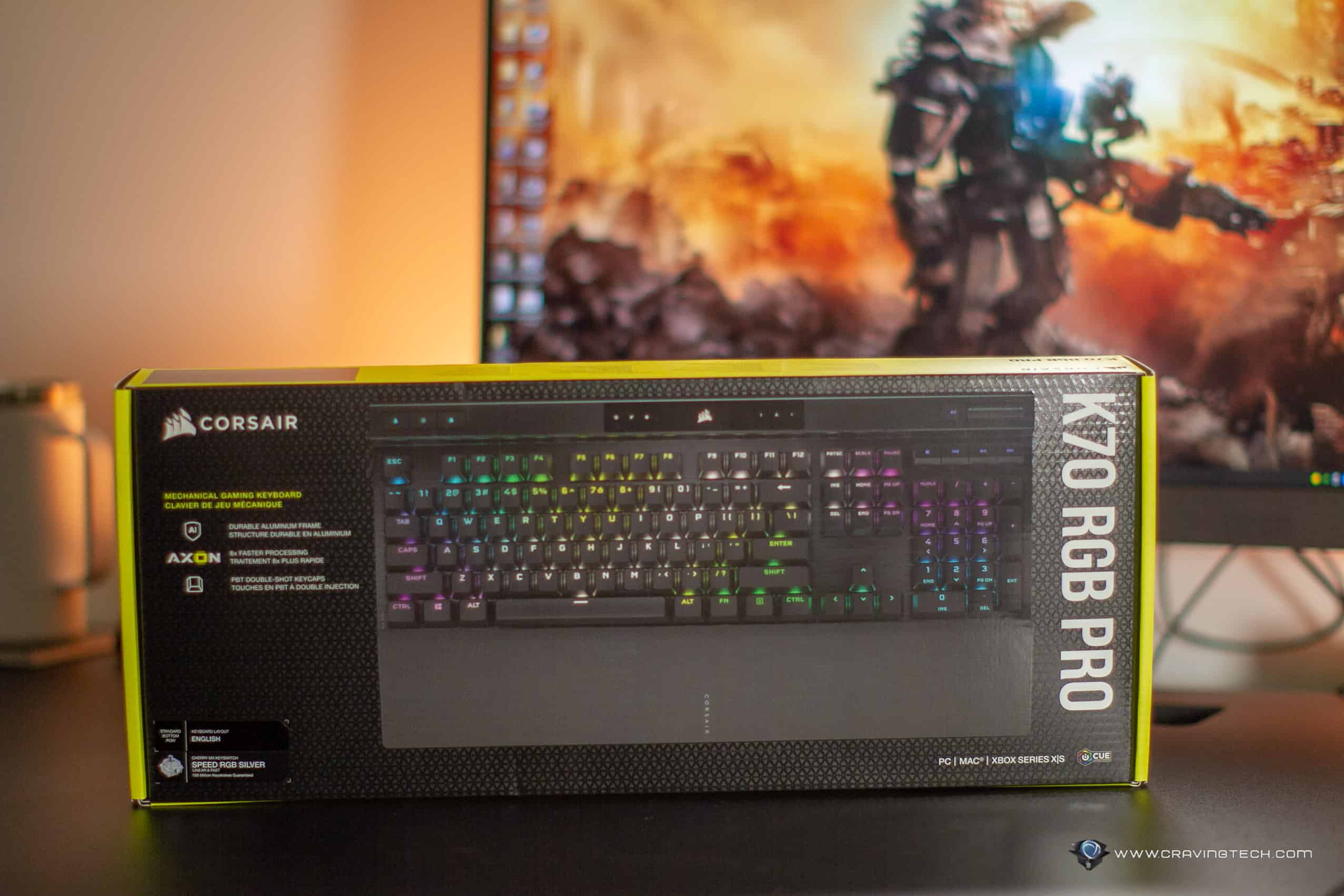 CORSAIR K70 RGB PRO Review – Design & Features
CORSAIR K70 RGB PRO is a full-size keyboard with numpad and made with aluminium, black anodised, brushed finish. A tiny "K70" text can be seen vaguely at the bottom left of the keyboard, adding a nice subtle touch. There are dedicated Profile, Brightness, and Lock buttons on the top left of the keyboard, multimedia controls on the right side, and a volume roller to quickly increase/decrease the system volume. They are all easy to reach too.
In the middle top of the keyboard, there's a screen with CORSAIR logo being displayed but you'll see more indicators popping on when you press keys like the Num Lock and Caps Lock.
There are no dedicated macro keys but you can record and save them with an FN + key combination using iCUE software. You can then save any custom macros and actions on the keyboard itself.
If you prefer, there is a magnetic soft-touch palm rest included in the packaging that you can attach and detach with ease. I prefer not using the rest and without it, the K70 RGB PRO looks really compact on the desk too.
So what differentiate the "PRO" from the rest of the K70 series? It's definitely the brain behind everything: CORSAIR AXON Hyper-Processing Technology. According to CORSAIR, "AXON is an embedded onboard system with CORSAIR's purpose-engineered real-time operating system running on a powerful MCU (microcontroller unit)".
Thanks to AXON, the CORSAIR K70 RGB PRO can now process instructions more quickly even with multiple complex instructions in parallel. There is an advanced scheduling algorithm to ensure your critical keypresses get through quicker than standard mechanical keyboards (that normally relies on the switches technology alone).
With 8,000Hz Hyper-Polling support at around <0.25ms average latency (with 4,000Hz Keyscan), the K70 RGB PRO is definitely one of the fastest gaming keyboards out there (and I'm not just talking about the switches being used here).
Speaking of switches, you can select your most favourite CHERRY MX switches on the K70 RGB PRO: Red, Blue, Brown, SILENT Red, and SPEED Silver. My review unit here comes with the CHERRY MX SPEED Silver which has a 45g actuation force, 1.2mm actuation point, and 3.4mm travel.
CORSAIR K70 RGB PRO Review – Typing and Gaming Experience
Typing is a joy with the CORSAIR K70 RGB PRO. In fact, I'm typing this review on it at the moment. The full-size keyboard means I can quickly switch to using the Numpad when entering numbers on a Spreadsheet, and the CHERRY MX SPEED Silver provides a nice tactile feedback on every keypress.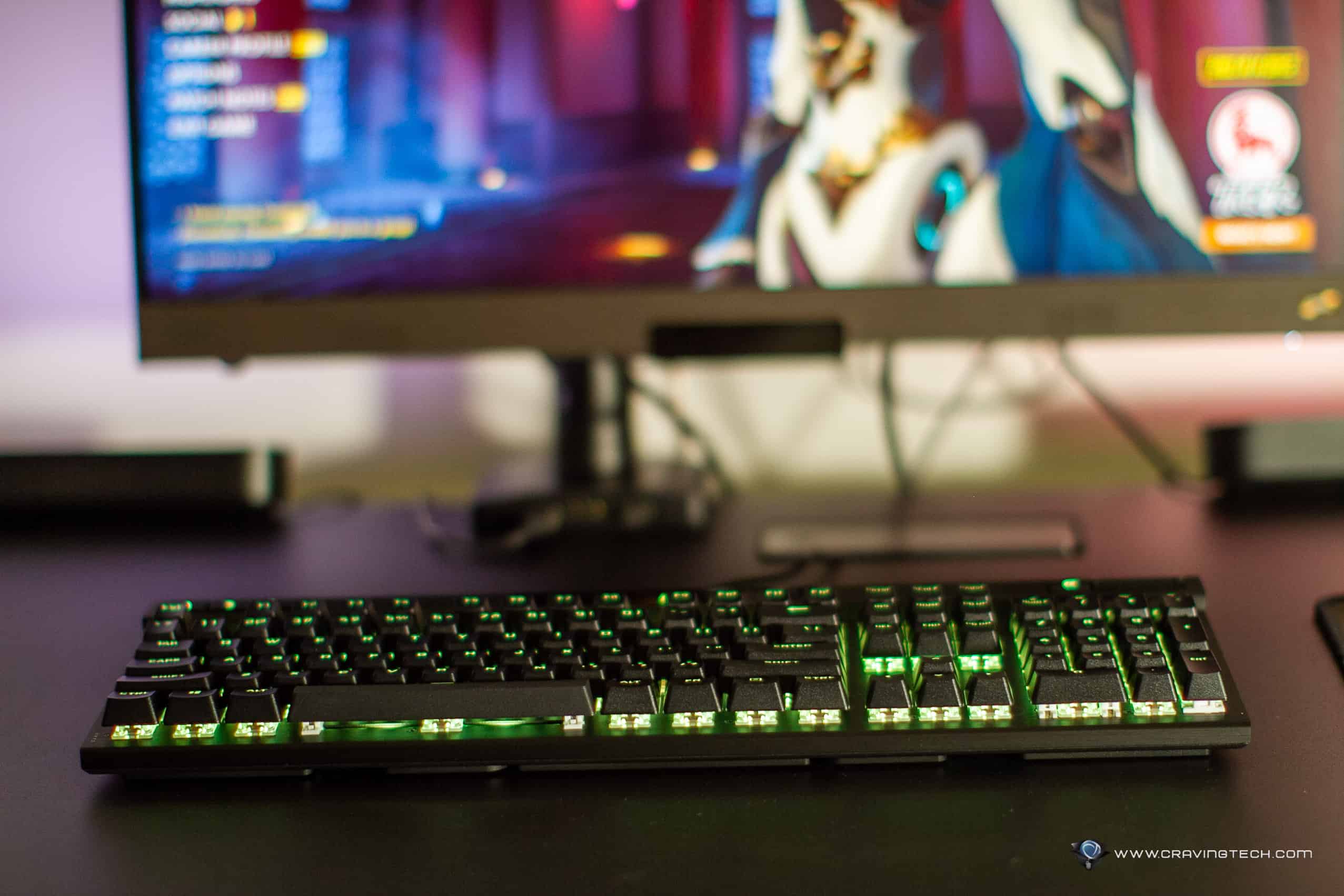 Gaming wise, the keyboard definitely feels responsive when playing fast-paced online games like Overwatch. I really can't say if I notice any difference using 1,000Hz polling rate compared to 8,000Hz polling rate, but in technicality, you should – especially if you are playing games competitively. Any seconds, in fact, milliseconds, matter.
You probably don't want your gaming gears for not being able to keep up with your movements and triggers, so having a fast and responsive keyboard like the K70 RGB PRO (both switches and the technology behind the keyboard), is a must. At least you won't be able to find any more excuses when you lose.
CORSAIR K70 RGB PRO Review Conclusion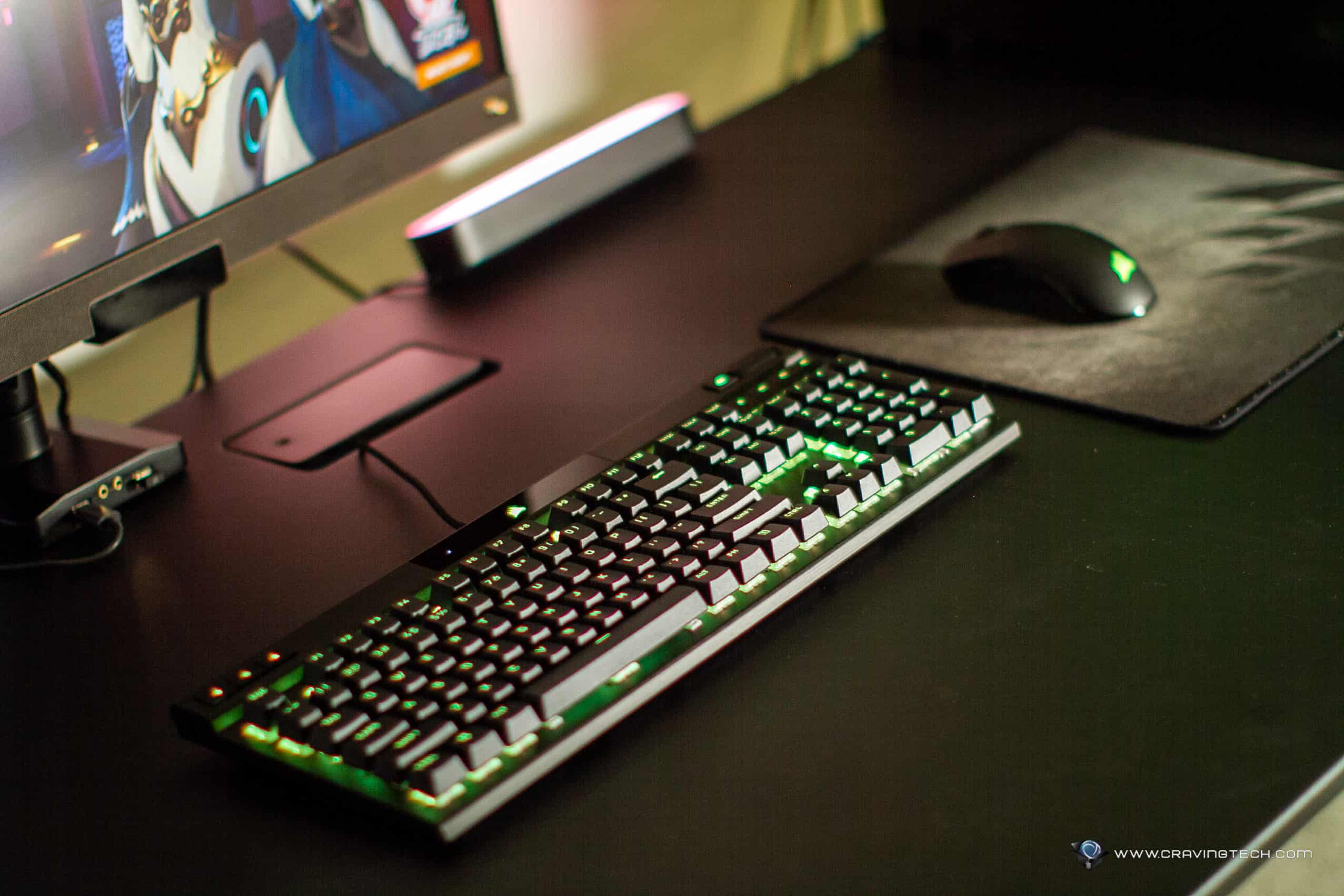 CORSAIR K70 RGB PRO is worth the "Pro" name. It offers 8,000Hz polling rate, plus other technology behind the scene such as an advanced scheduling algorithm to make sure your presses get executed as you want them to happen. With CORSAIR K70 RGB PRO, there is no room for blaming it on your keyboard (or mouse) when you lose the game.
It's great to know that you have gaming gears that can keep up with your performance during critical moments. Combined with the CORSAIR SABRE RGB PRO Wireless (check my review out, along with some Overwatch gameplay), I've been happily playing Overwatch almost every night with my teammates knowing that I've got the best gears to play.
The keyboard is definitely made for game enthusiasts and esport gamers alike who really want to get the best performance possible from their gears. There is even a dedicated Tournament Switch on top of the keyboard which will disable custom actions and macros to prevent accidental activation, set the backlighting to single colour to reduce distraction, and offers basic operation without profiles.
But even if you are not an esport player or going to play in a tournament setting, the keyboard is a great addition to your arsenal for both offline and online casual gaming. For casual gamers though, there will be a debate whether having a keyboard with 8,000Hz polling rate is worth the extra money – which you can spend on upgrading your mouse with better sensor and all.
CORSAIR K70 RGB PRO should make its way to Australia next month (March 2022), with a retail price to be updated here later on.
Disclosure: CORSAIR K70 RGB PRO review sample was supplied for reviewing
CORSAIR K70 RGB PRO Review
Summary
CORSAIR's most powerful and responsive mechanical gaming keyboard and comes with a variety of switches option from CHERRY MX
Pros
Comes with all elements and design gamers love on the K70 series
Durable frame & keycaps (PBT Double-Shot Keycaps)
8,000Hz hyper-polling, 4,000Hz key scanning
Up to 20 layers of hardware RGB lighting processing
Media controls with volume roller
Detachable USB cable
Cons
No USB Pass-Through
8,000Hz requires powerful computer and the difference might not be as big as using a mouse's high polling rate