RODE X XDM-100 Review – RODE X XDM-100 is one of the two new microphones being released by RODE X (a subdivision of RODE), optimised for streaming and gaming. It's a professional dynamic USB microphone that delivers rich audio and I've got to say that this is a very premium, very good USB microphone.
Unlike RODE PodMic (which is also a dynamic microphone), RODE X XDM-100 doesn't require an audio interface like the RODE AI-1 which means you can just plug the microphone straight to your computer (through USB-C port) and start using. It's also self-powered by the USB port so you'll have less things that take space on your desk.
RODE X XDM-100 Review – Packaging Contents and Unboxing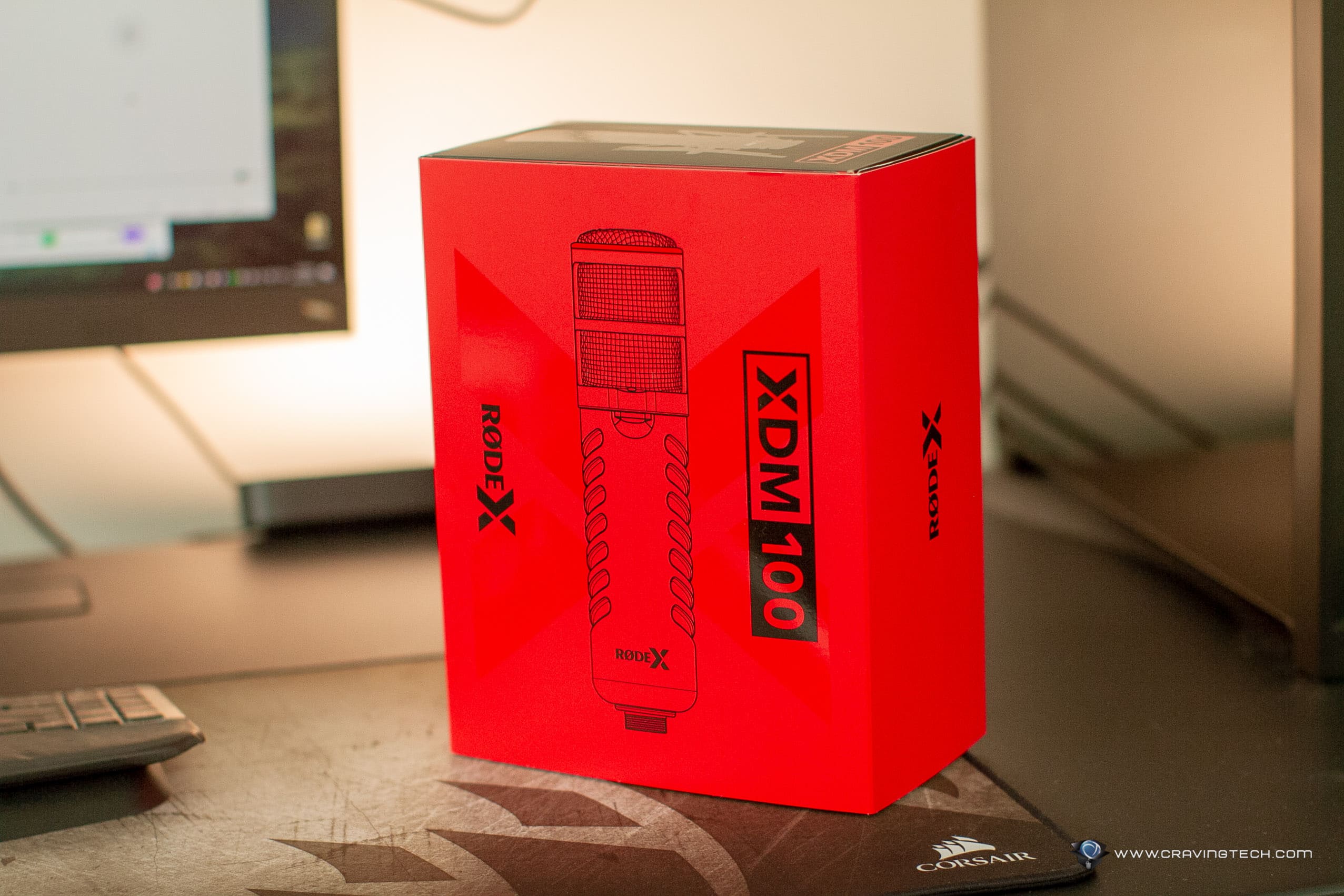 RODE X XDM-100 Review – Specifications
Polar Pattern: Cardioid
Capsule: Dynamic
Frequency Range: 20 Hz — 20 kHz
Analog Outputs: 3.5mm Headphone Output
Sample Rate: 48kHz
Bit Depth: 24-bit
RODE X XDM-100 Review – Design and Features
This microphone is on another level in terms of build and audio quality. Upon first look, the XDM-100 looks really good and everything screams premium. From the nice blend of colour between Black and Red, to the included, premium-looking Pop Shield, everything is fancy with reasons.
At the back of the microphone, you'll find the Mute button and Level Control, a headphone output for monitoring, and also the USB-C connector. There is no desk stand as the XDM-100 is meant to be placed on an arm like the RODE PSA1+. If you want something with a desk stand, you might want to look at the new RODE X XCM-50 microphone which I'm still reviewing. If you don't have a USB-C port on your computer, unfortunately you have to purchase an extra USB-C to USB-A cable as the cable or adapter is not included.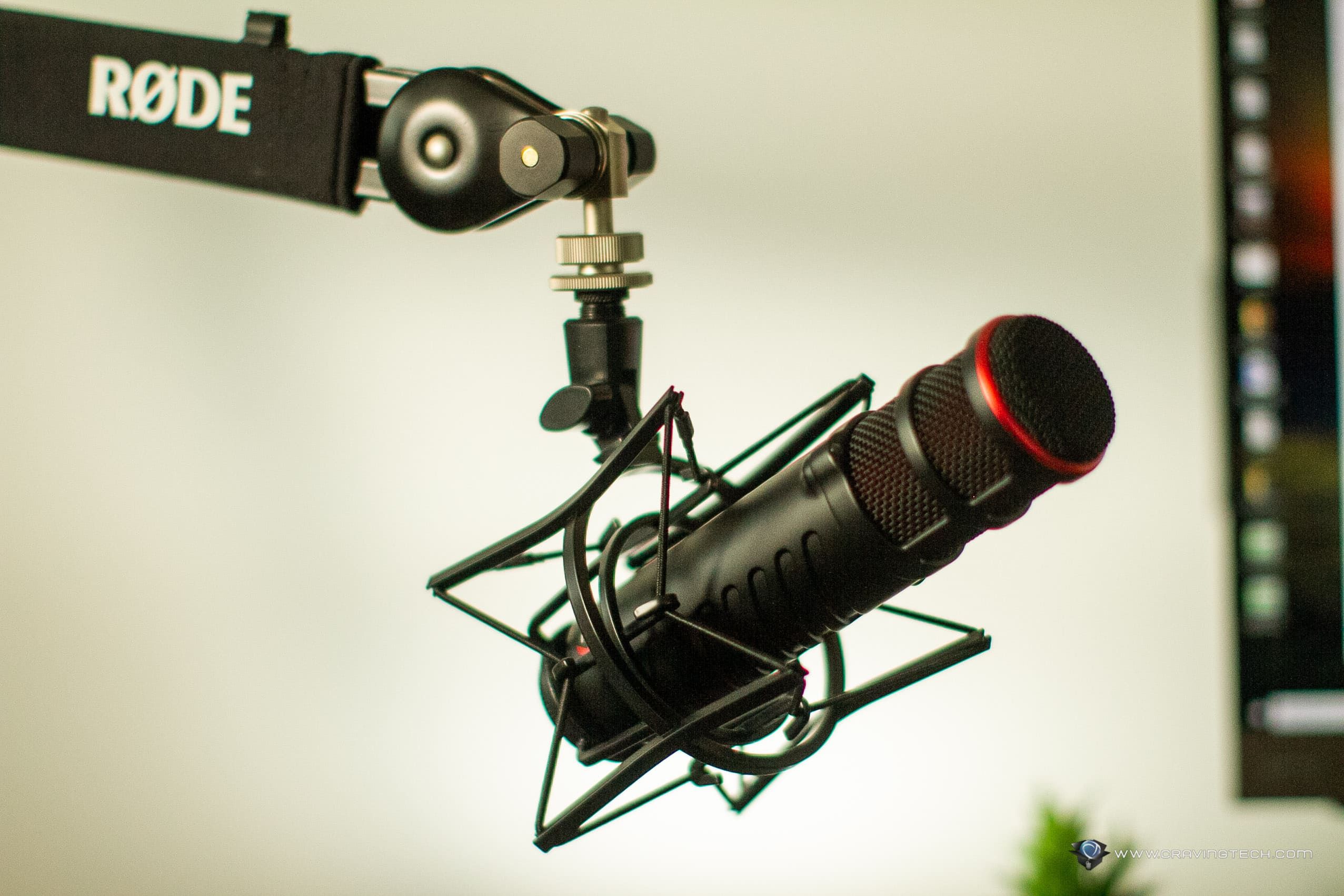 The included USB-C cable is long but not long enough if you have a long table like mine and the boom arm is on the opposite direction of where your PC is. You can always adjust the positioning of your boom arm though and worst to worst, you can get a USB-C extension cable for a neater cable management.
Similar to the PodMic, the XDM-100 is an end-address microphone so you talk into the top part of the microphone. Thanks to it being a condenser microphone, it picks up other background noise less so you can sound clearer (you need to speak very close to it). The included pop shield definitely helps to reduce any plosives (caused by hard syllables starting with 'p' or a 'b') so it's recommended to have it on. Besides, it looks premium too and you can still see the transparent LED of the XDM-100 through.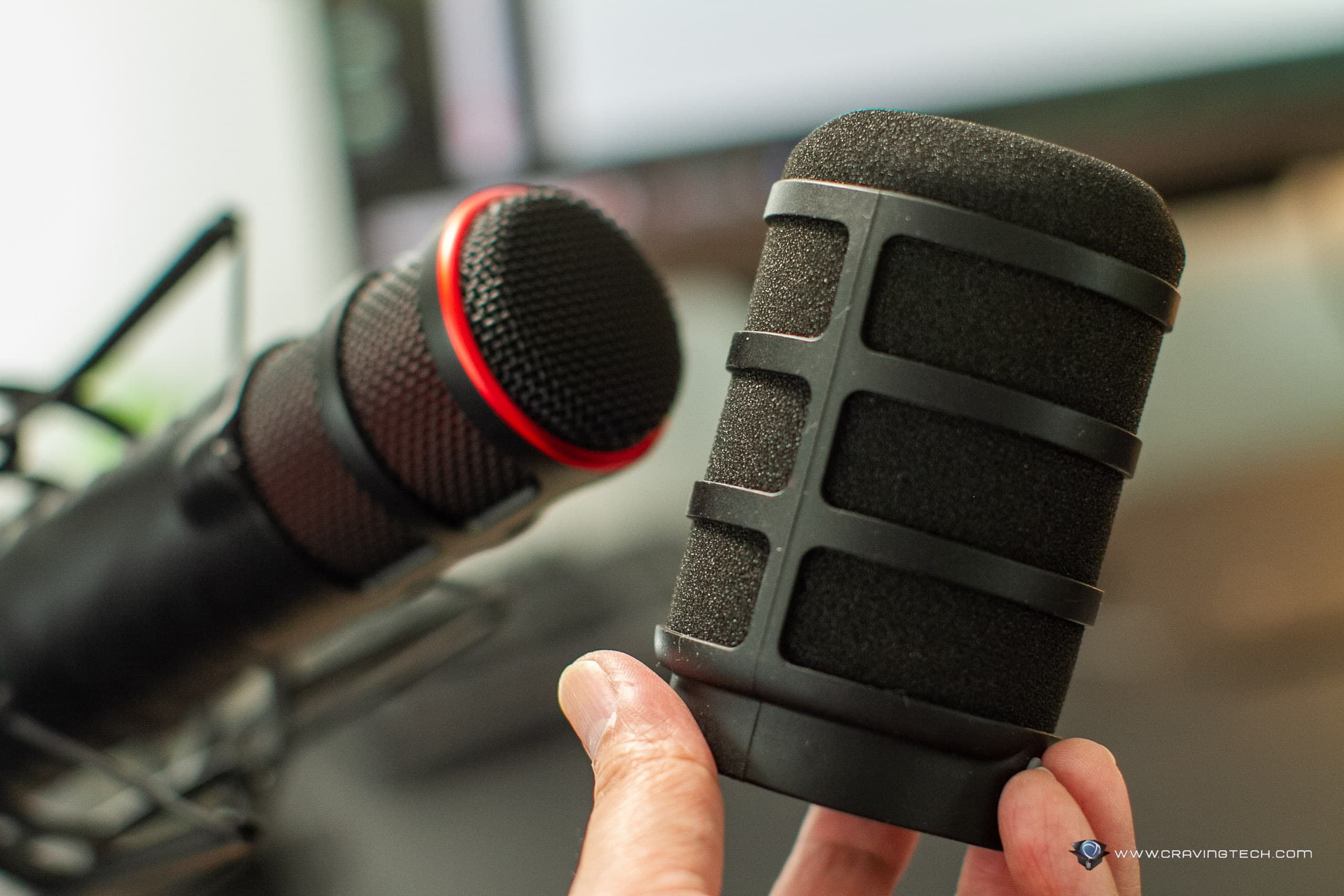 The studio shock mount can be attached to a boom/studio arm like the RODE PSA1+ to isolate itself from external vibrations and yes, recommended to be used as well with your setup.
RODE X XDM-100 features an ultra-low noise, high-gain Revolution Preamp and high-resolution 24-bit/48kHz conversion. What it means is that you'll sound really good in games and streams. When I asked my teammates how I sounded after installing the XDM-100, they were astounded by my voice clarity over the microphone and asked what I was using.
A voice test using the RODE XDM-100:
One of the main selling points of getting the RODE X XDM-100 is the RODE UNIFY software integration (the software is free if you purchase one of the new RODE X mics). It's a complete audio solution for both gaming and streaming (mostly streaming) where you can have complete control of all audio sources including a complete control of your microphone audio. So you can adjust different audio sources like game, chat, music, system, and browser audio easily.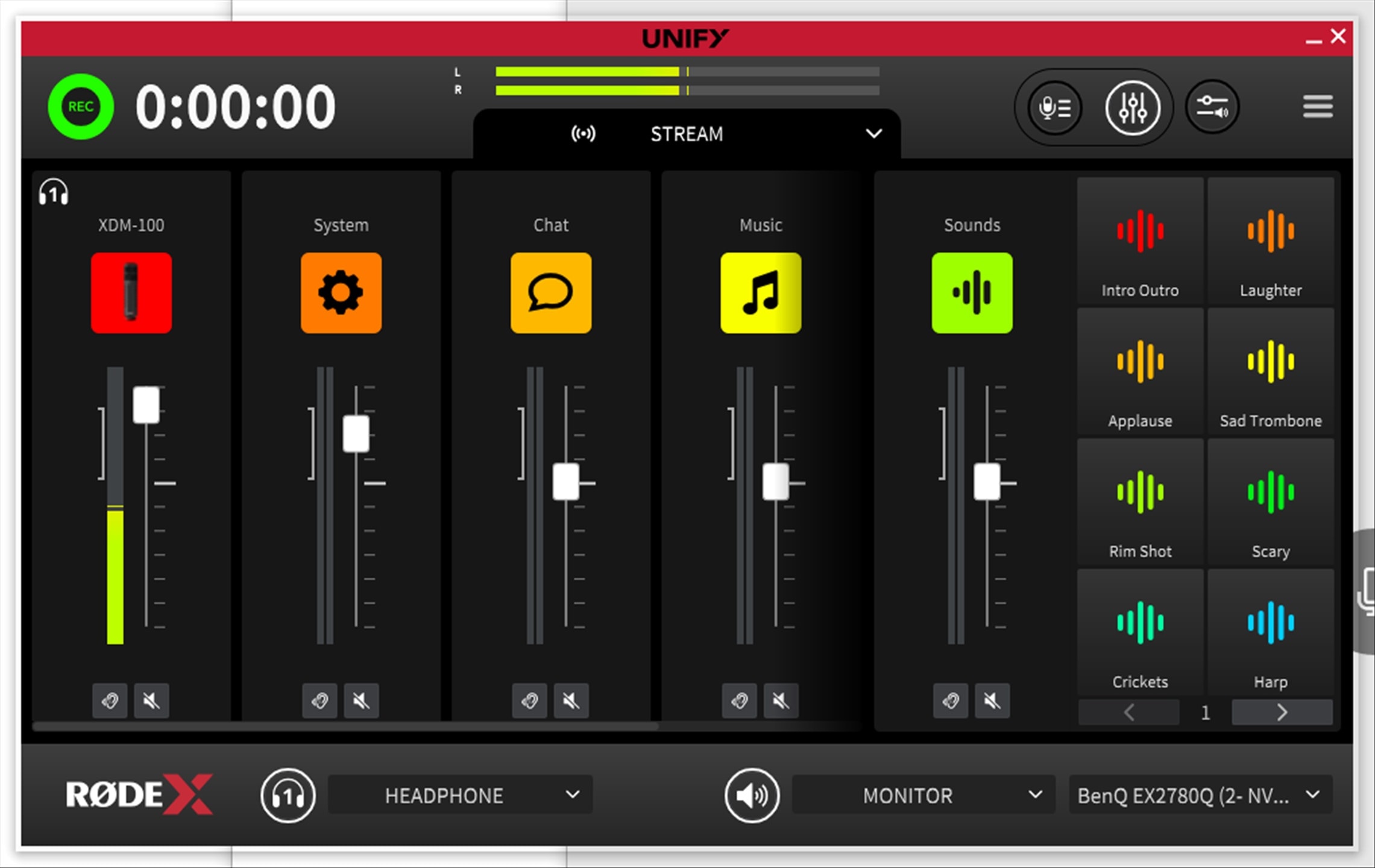 For streamers who like to play background music while playing games and chatting to your fans at the same time, UNIFY is the golden tool to adjust everything within a single application.
UNIFY also adds advanced APHEX® audio processing when you are using the XDM-100 including a compressor, noise gate, high-pass filter, and the legendary Aural Exciter™ and Big Bottom™ effects. The included presets like claps, etc offer a good starting point to spice your channel up, but you can also import more WAV files.
RODE X XDM-100 Review Conclusion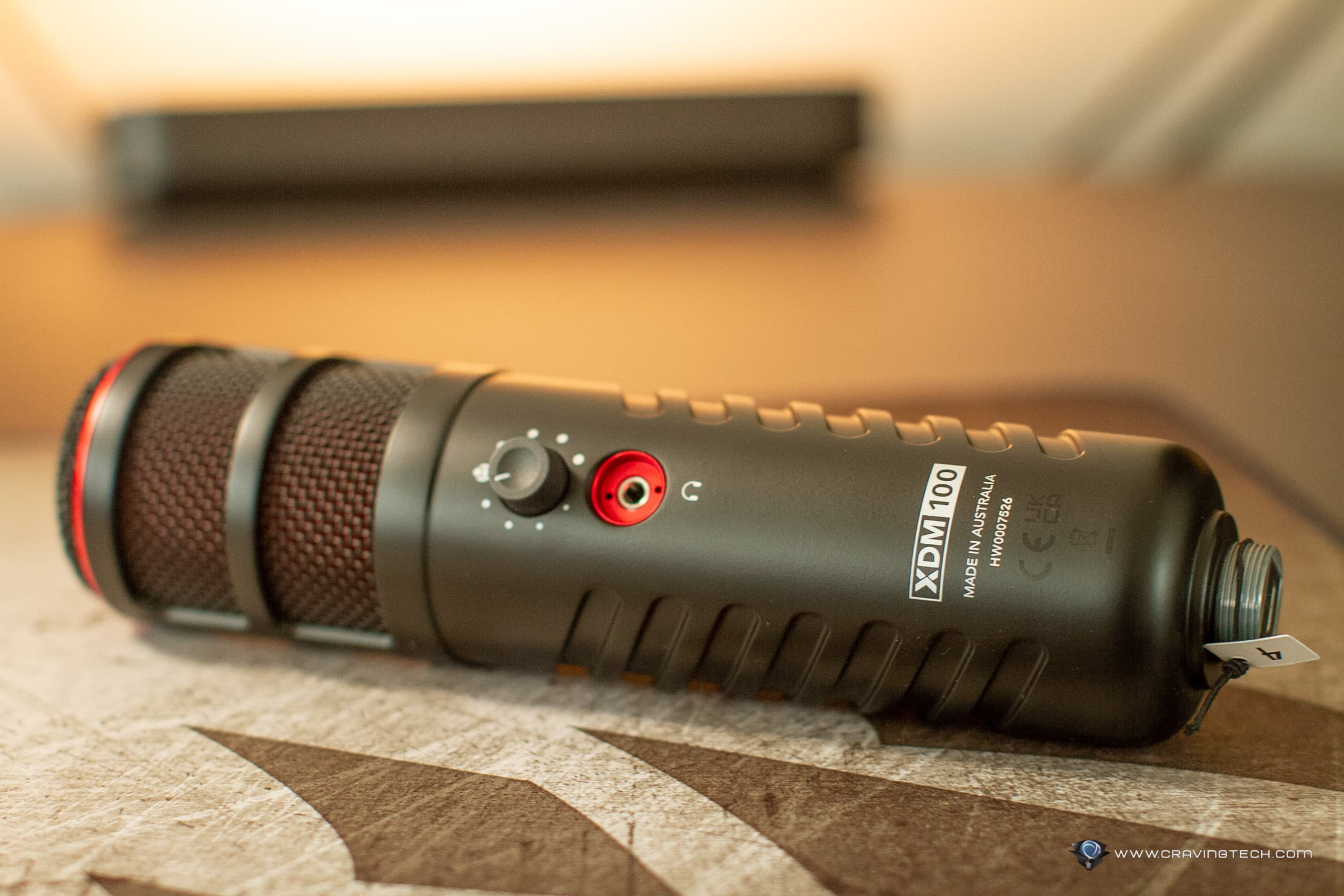 RODE X XDM-100 is a premium, dynamic microphone with 24-bit/48kHz audio and richer features built-in and included in the packaging to give you the clearest and cleanest sound you can imagine. It truly is a spectacular microphone on its own, but combined with the power of UNIFY software, RODE has taken this to a whole new level for streamers and professional content creators.
RODE X XDM-100 is available now at retailers around Australia for purchase and retails for A$399 RRP.
Disclosure: RODE X XDM-100 review unit was supplied for reviewing
RODE X XDM-100 Review
Summary
A premium, USB, dynamic microphone from a well-known audio brand we all know of
Pros
Premium looks, premium feel, and premium features
Premium pop filter and shock mount included
Excellent voice clarity
USB
UNIFY software
Cons
USB-C only, no USB-C to USB-A adapter or cable included
Heavy
Have to significantly increase Gain level as my voice comes out very soft with this mic