Are you new to content creation? Or perhaps you are still using your gaming headset and want to upgrade your streaming/content quality?
While it's easy to have a peek at the popular, but expensive Shure SM7B microphone (retails for $799 at Scorptec), don't forget that you still have to grab a few other things to set it all up. This can easily blow your budget to more than $1000 – which is too big for most.
I've been sent a complete streaming setup kit by RØDE and honestly amazed by the quality that I've been getting out of these. They are affordable too.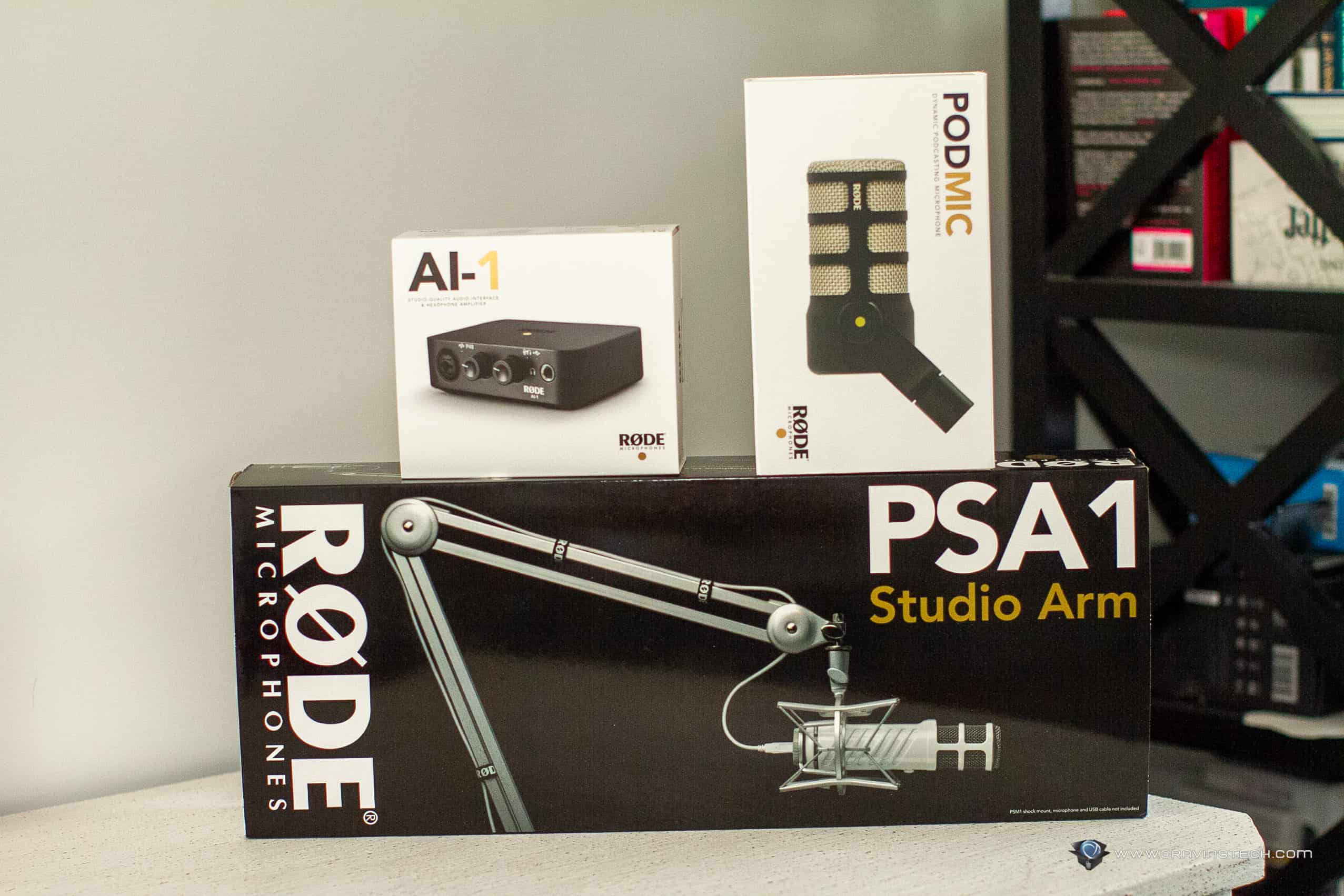 The complete components are:
RØDE PodMic (Dynamic microphone): $149
RØDE AI-1 (Single channel audio interface, XLR-to-USB): $159
RØDE PSA1 (Studio Boom Arm): $119

Total: $427
For like half the price of the Shure SM7B microphone alone, you can already get all of the components you need for that studio quality broadcasting setup! But of course, this whole thing would be useless if you have a bad microphone so we'll be taking a closer look first at the RØDE PodMic.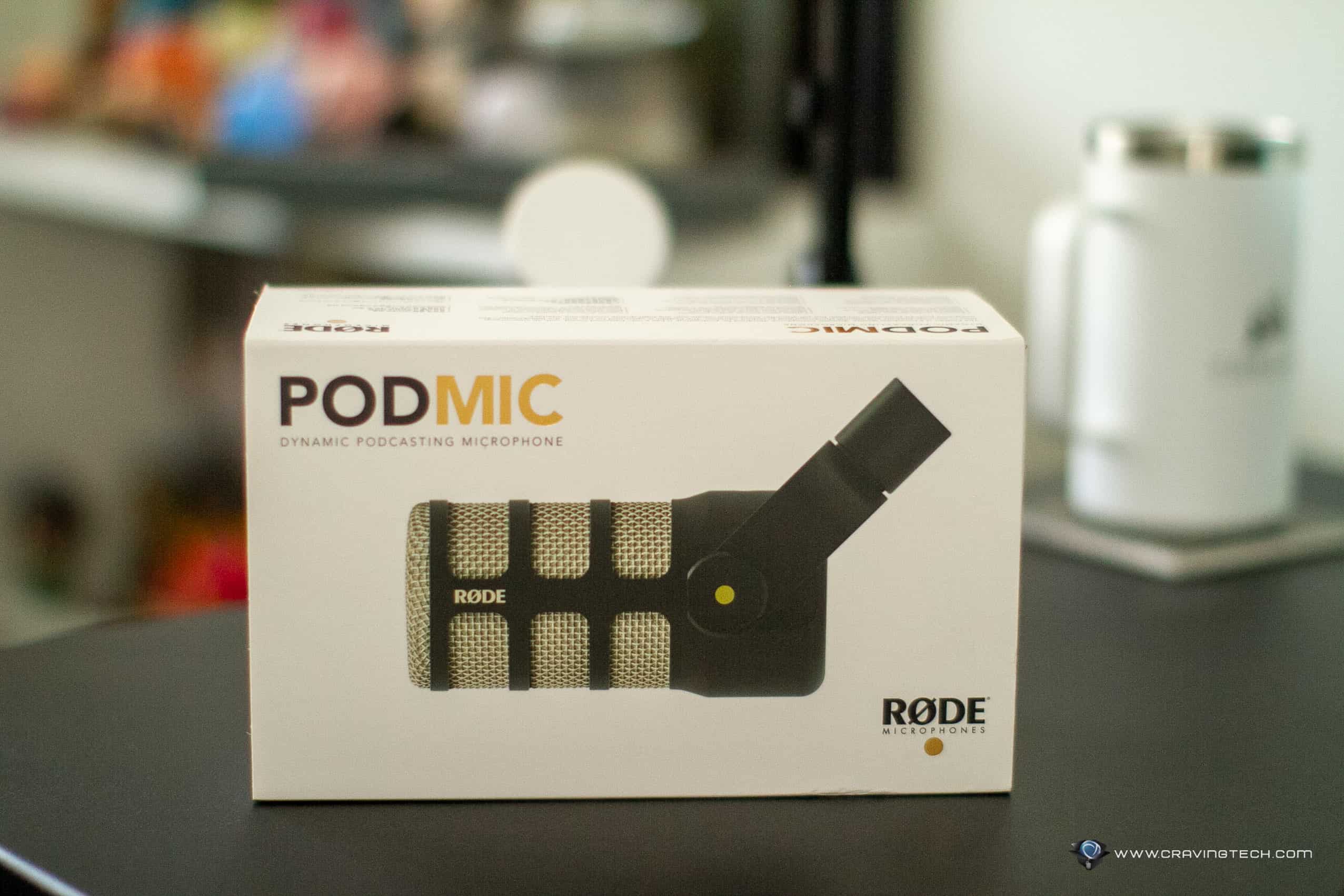 RØDE PodMic is a Dynamic Broadcast microphone with a rich, full-bodied sound, and has an internal pop filter for minimising plosives (like the 'p's and 'b's). What is a dynamic microphone though and what is the difference between the PodMic and NT-USB Mini (which is a condenser microphone)?
A condenser microphone (like most USB microphones you may have heard or seen like the NT-USB Mini, HyperX QuadCast S, Blue Yeti) is more sensitive and picks up more sound compared to a dynamic microphone. It's a great choice for most accurate recording but it will pick up background noise (such as when you are typing on a noisy mechanical gaming keyboard). A dynamic microphone needs you to speak really close to the microphone (so you get that classic "radio" sound) but it picks up less background noise as a result.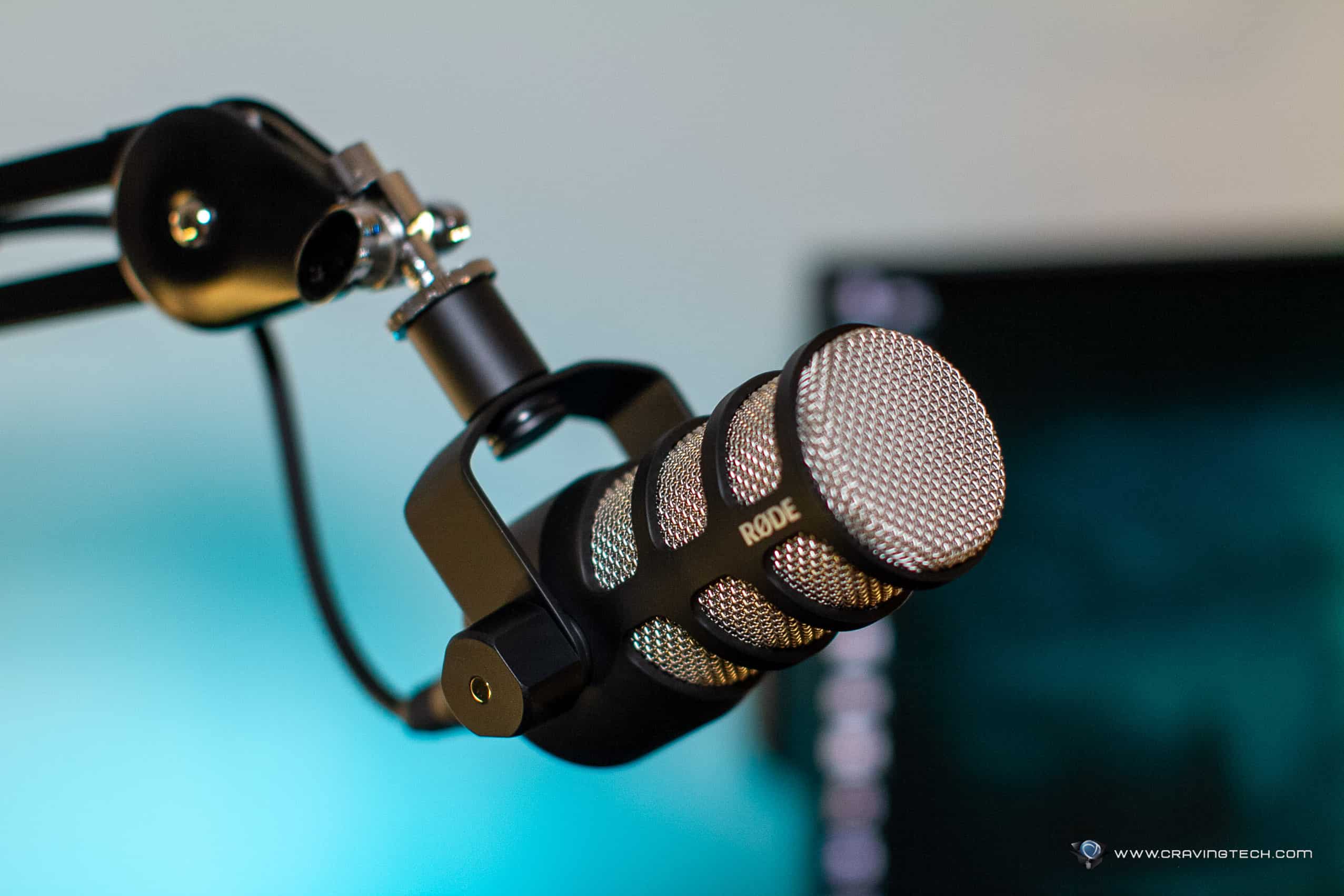 The PodMic looks really good and professional too. The stainless steel mesh grilled and all-metal body enhance its looks while making it durable, and there are no LEDs that can be distracting to your viewers or listeners. Unfortunately, there is no instant mute button like what most USB condenser microphones offer, so it's something that you'll have to keep in mind if you really need that.
Here is a voice recording test on the PodMic:
Another test while I bashed keys non-stop on a mechanical gaming keyboard (CORSAIR K70 RGB PRO with Cherry MX Speed switches). It's not exactly a real-life example but you can hear that my voice can still be heard clearly despite of the switches noise (usually they'd sound worse on a condenser microphone):
And if you speak really close, you can get that classic 'radio' sound:
The PodMic uses an XLR Output Connection (the XLR cable must be purchased separately) so you can't just plug this into your computer's USB. This can be achieved by getting the RØDE AI-1 single-channel audio interface. It has a studio-grade preamp with Neutrik combo jack (so you can also plug other instruments like a guitar here) and a high-power headphone amplifier to be used for monitoring.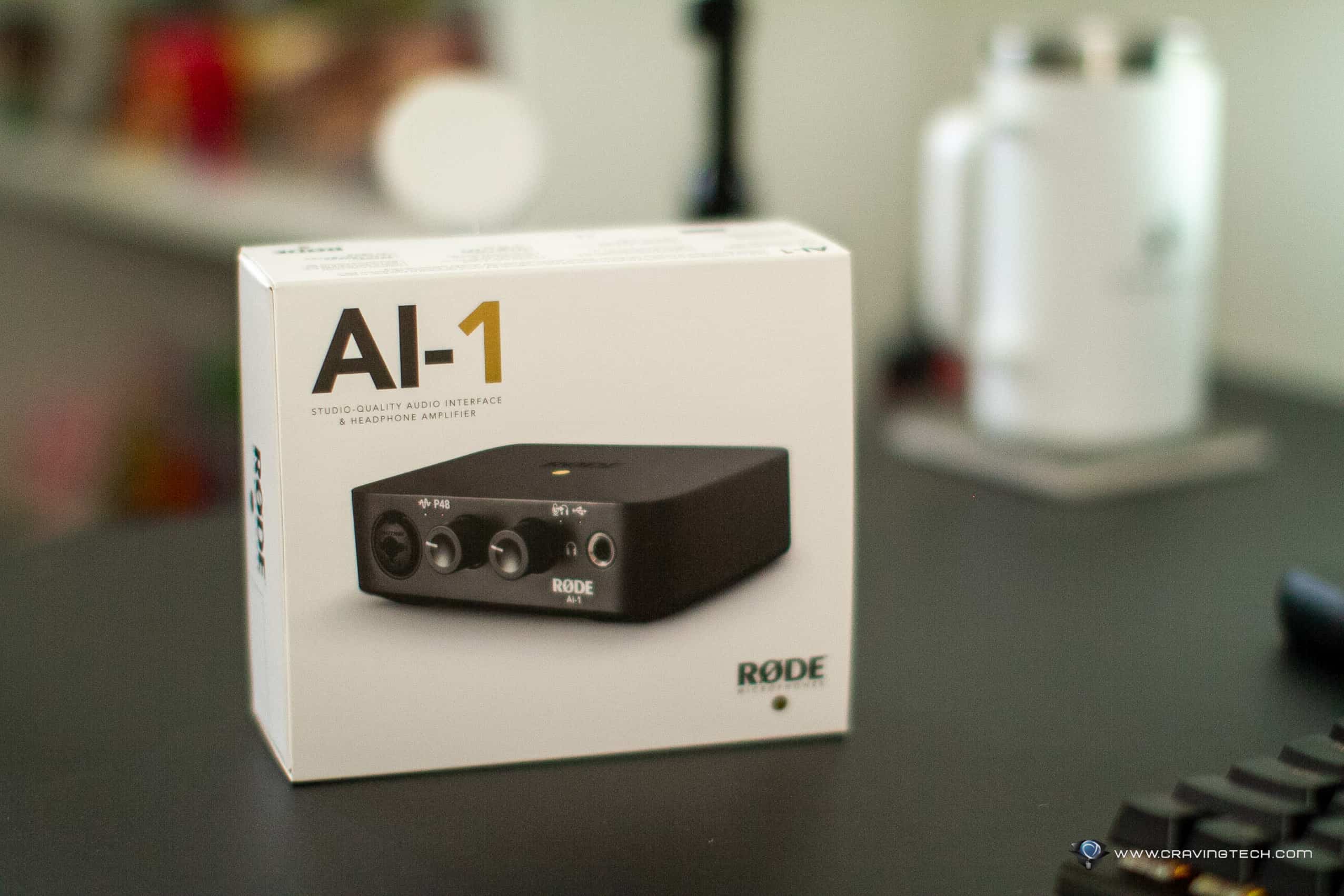 But if you don't understand all these, it's fine. Suffice to say, you need this to bridge between the PodMic's XLR cable to your computer's USB-C. So, plug the PodMic's XLR cable to the AI-1, and plug the AI-1 to your computer's spare USB-C slot.
There are microphone gain and sound monitoring knobs located at the front with a very helpful real-time indicator LED (Green, Yellow, or Red) – to ensure you don't increase too much Gain and end up distorting your voice. This makes it easier to adjust the Gain depending on how loud you normally talk and how close your mouth is to the microphone.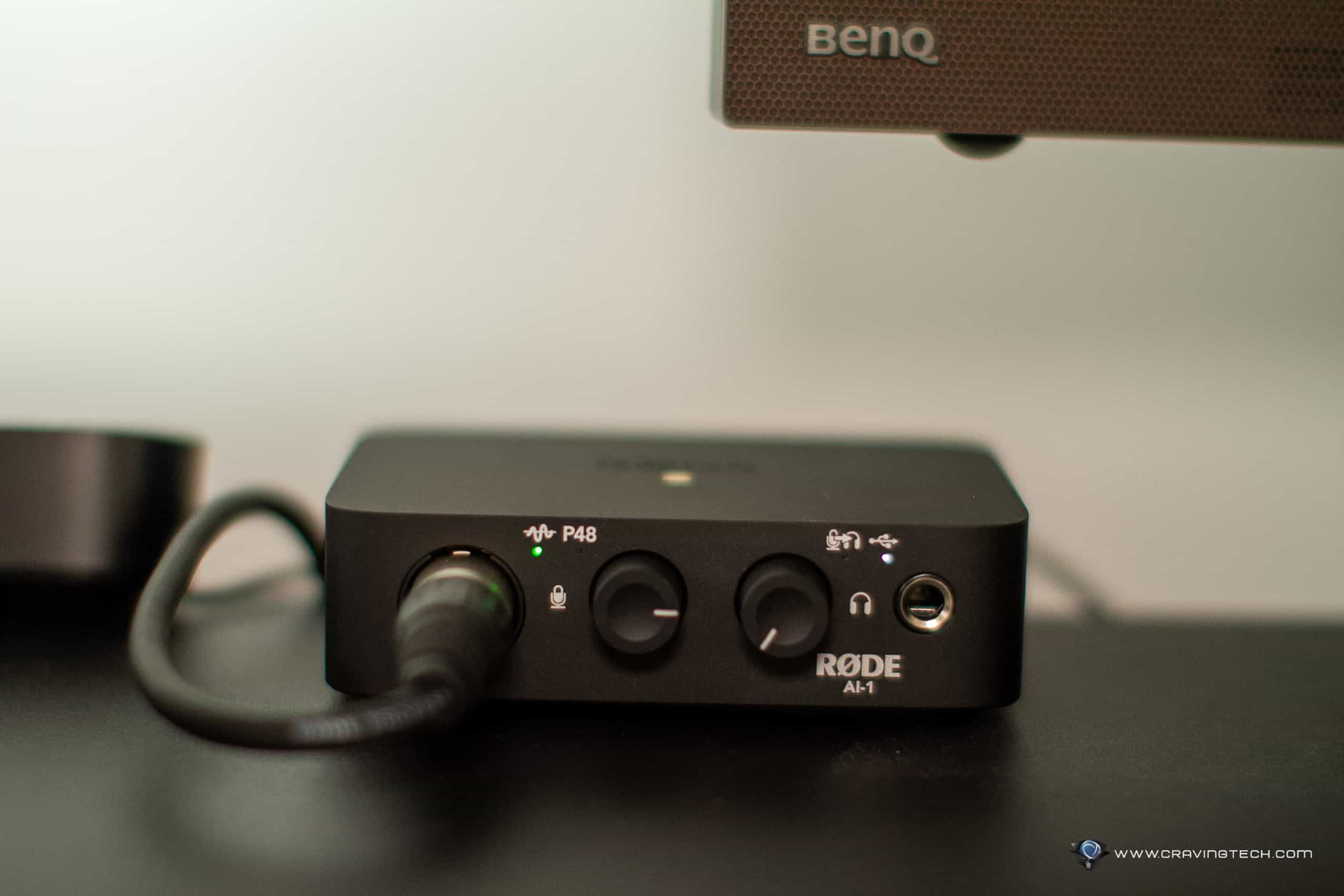 Last but not least, you are going to need a boom arm to hold the microphone.
While I've been using RØDE's latest and newest PSA1+ boom arm (retails for $165), you can save around $50 just by getting the older PSA1 (retails for $119). It's actually slimmer on the desk and while it doesn't have the PSA1+ cooler cable management, RØDE has provided some Velcro cable ties to tuck the XLR cable nicely.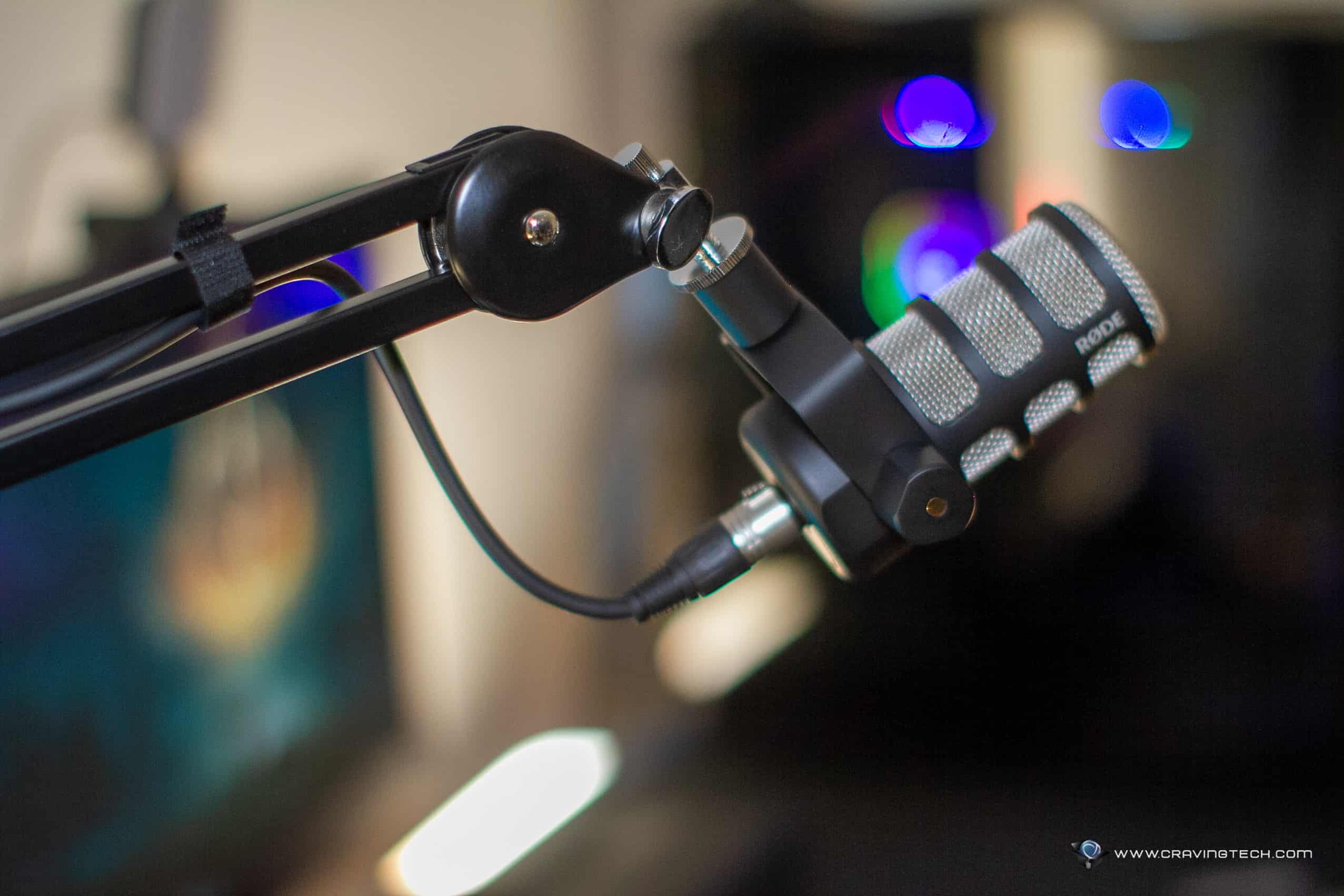 The PSA1 also offers many flexibilities in pivoting and has a quiet operation as you move the arms around. Overall a very solid and flexible boom arm for the price.
---
For just around A$427 you can already get a complete, affordable, yet high-quality setup for your content creation. It's definitely one of the most affordable entry-level pro audio gaming/streaming setups out there. And if you really don't have anything better than your gaming headset to stream, this is definitely the way to go and you can always upgrade to a higher, more premium microphone in the future. This is not saying that the PodMic is bad, it's actually a really, really good dynamic microphone. Plus, it totally looks dope!
Disclosure: The kits were supplied by RØDE for the review