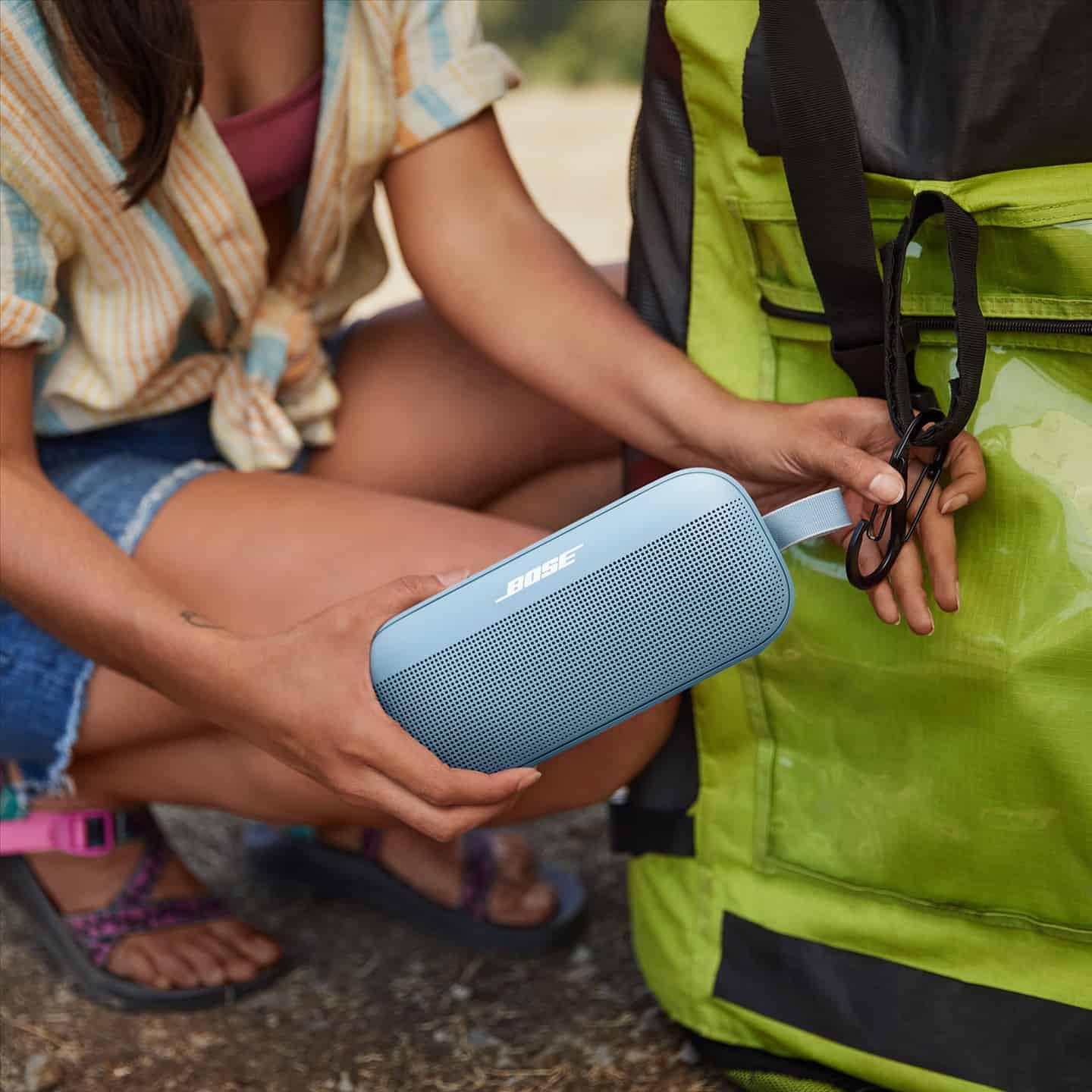 Bose SoundLink Flex is not Bose's first portable, Bluetooth speaker, but it comes with an all-new, grabbable, ultra-rugged design. It's definitely catered more towards the adventurous ones as it can withstand dust, dirt, water, and even a few bumps and bruises.
It's definitely a great portable speaker for you to carry while you are hiking, biking, kayaking, but even if you are not doing any outdoor activities. For example, if you are a tradie working in the construction sites, having this rugged speaker to enhance the mood is definitely an awesome way to fill the day.
And I guess you can also bring this to parties, making sure that it will survive any accidents and mishaps.
Bose's PositionIQ technology also automatically detects the speaker's orientation so in whatever position, the speaker will always output rich, detailed sound. It's how far Bose would want to go to make sure you get the best sounding experience from their speakers.
The speaker has up to 12 hours of battery charge, USB-C port, has a built-in microphone so you can take calls, and Bluetooth 4.2.
Visit Bose SoundLink Flex official page for more details and to pre-order. It retails for A$249.95.