Razer Kraken Tournament Edition Review – While the Razer Nari that I reviewed earlier has a THX Spatial Audio, Razer Kraken Tournament Edition was actually the first gaming headset featuring that tech. 
With THX Spatial Audio, gaming sound is taken to a whole new level, with a 360-degree awareness where you can really feel as if you are in the battlefield itself.
Combined with oversized ear cups that feel good around the ears, you'll be fully immersed in games and might make you jump out of your seat a few times.
Razer Kraken Tournament Edition Review – Packaging
Razer Kraken Tournament Edition Review – Design & Review
Razer Kraken Tournament Edition has the Kraken signature all around (the last Kraken headset I reviewed was back in 2014). It has a rather large design with oversized ear cups and thick ear pads. Compared to many other gaming headsets from other brands, the Kraken Tournament Edition is no way small.
However, the "going big" is a good trade off in terms of comfort (I love the thick, plushy foam), a way to house its 50mm speaker drivers, and should make gamers with big heads happy. I have a small head but thankfully it does not feel as heavy and bulky as the Man O'War (it's about 50 grams less). I have to thank the aluminum frame material used on the headset too for this.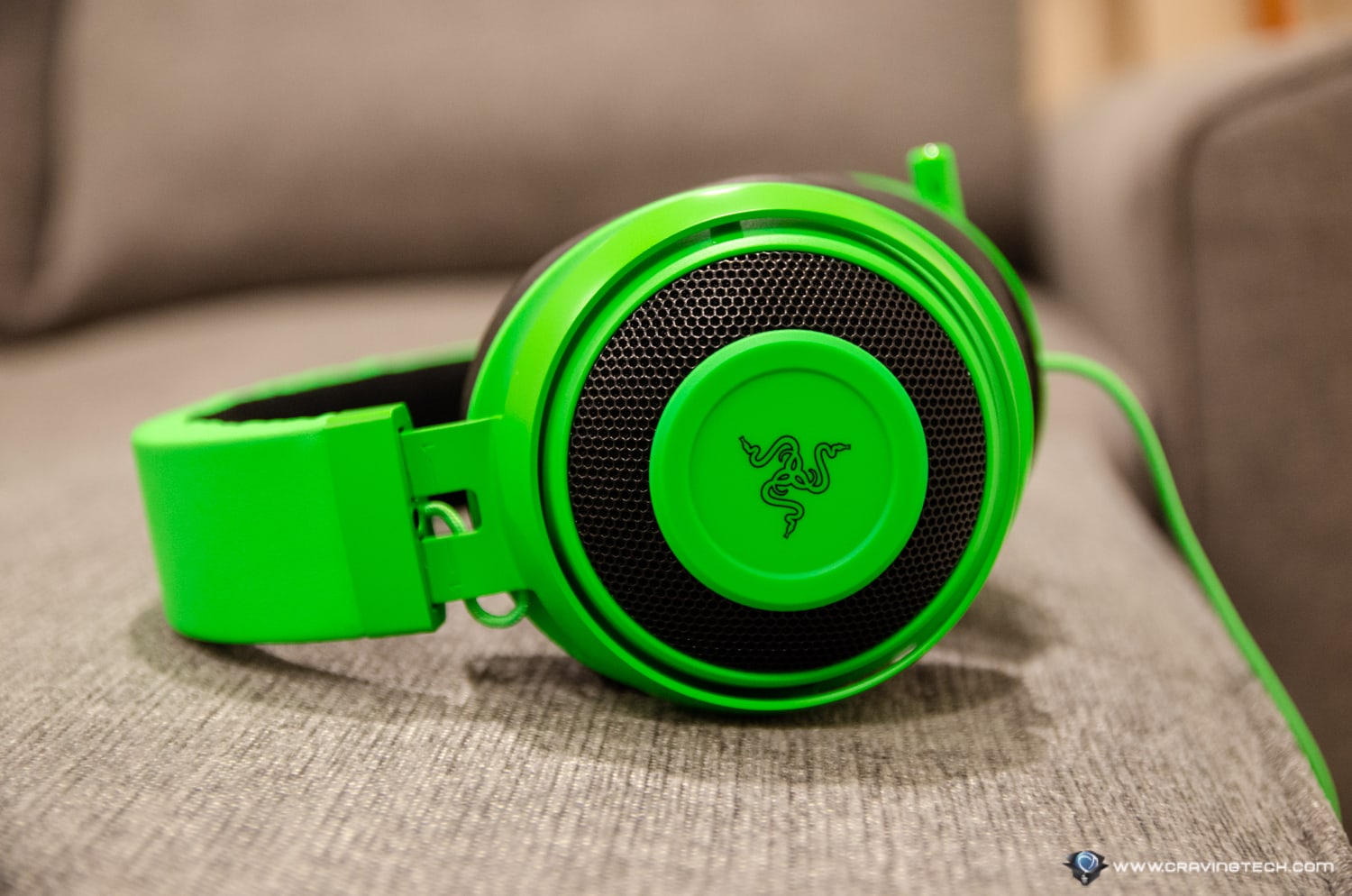 The oval ear cushions are cooling gel-infused like the Nari and they feel comfortable on the ears even when I played a few hours of Overwatch. It's not really Summer yet here in Melbourne so I haven't really had hot hours of gaming yet with the Kraken Tournament Edition. Therefore, I can't really give an opinion on how effective the cooling gel-infused is.
Judging from reviewing the Nari, however, my ears still got warm when it was hot, but I never really got a sweat. Razer also mentions that the foam makes it comfortable for games who are wearing glasses, so that's good news. So far, the frames and cups are not pressing the head which makes it comfortable to wear, despite of the size.
The headband padding is also pretty thick and comfy.
The Razer Kraken Tournament Edition can be used on both the PC and Console (with only 2.0 audio available) – which makes it a good deal if you are gaming on multi platforms like myself. The headset can also be used on devices through a 3.5mm audio connection.
With the included USB dongle for PC gaming, you can adjust many things such as Volume up/down, Bass up/down, THX Spatial On/Off, Microphone mute, and Game/Chat balance.
I do find it funny at first because there already is a volume control on the cable, so why adding an extra one on the dongle? It's most likely due to the fact that you can plug the headset through a 3.5mm connection – which means the USB dongle cannot be used and you have to resort to using the volume control dial on the cable. All good, but I personally prefer having a volume dial on the headphones itself.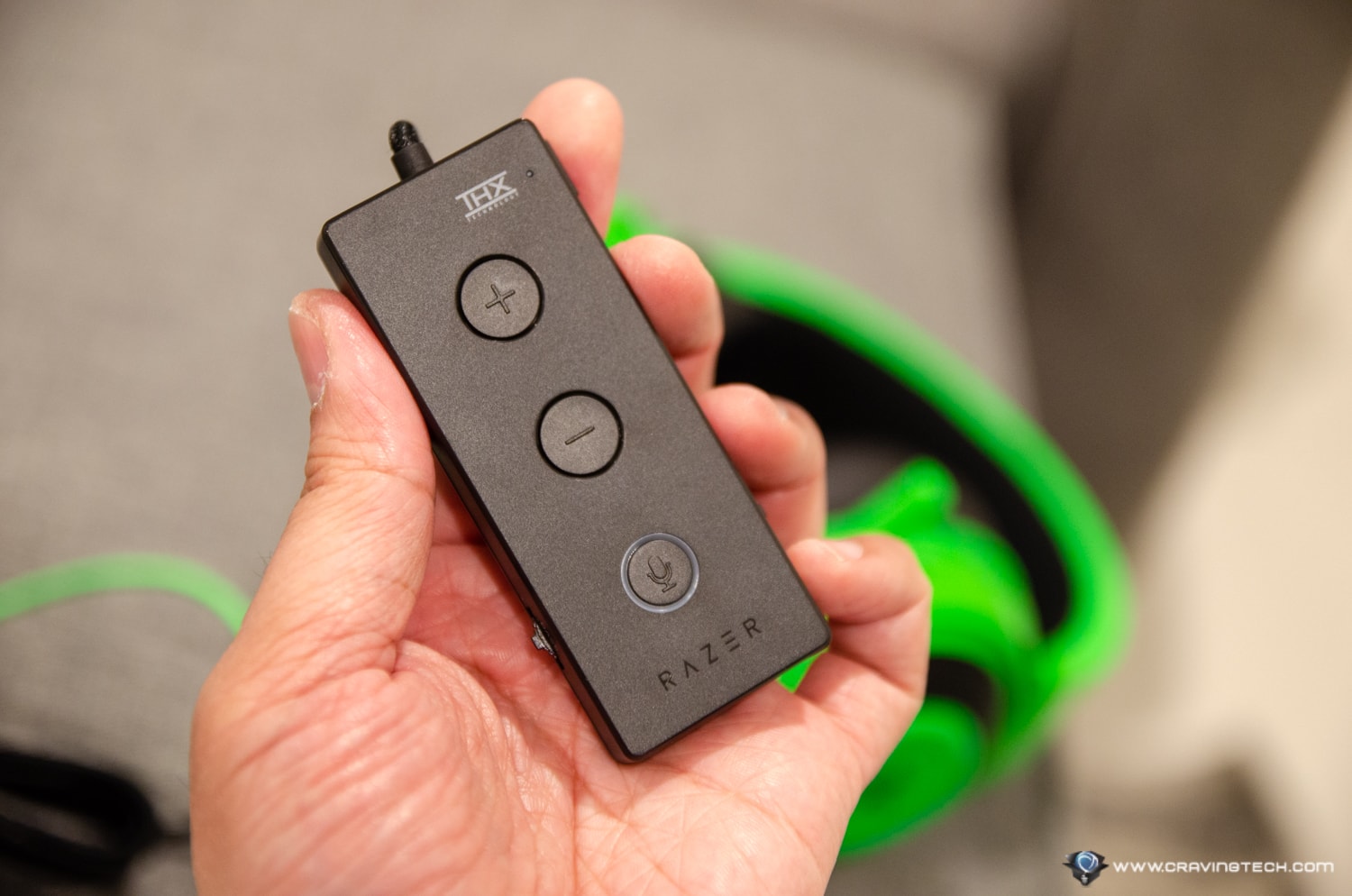 Through the Razer Synapse software and USB dongle, there are plenty of things to customise for your preferences. Do you prefer to hear the in-game sound more than your chatty teammates? You can. Do you prefer having more Bass when watching movies but keep it low when you are playing competitively so you can hear more sounds? You can. Thanks to the THX Spatial Audio, there are tons to tweak to match your favourite setup.
Razer Kraken Tournament Edition Review – Conclusion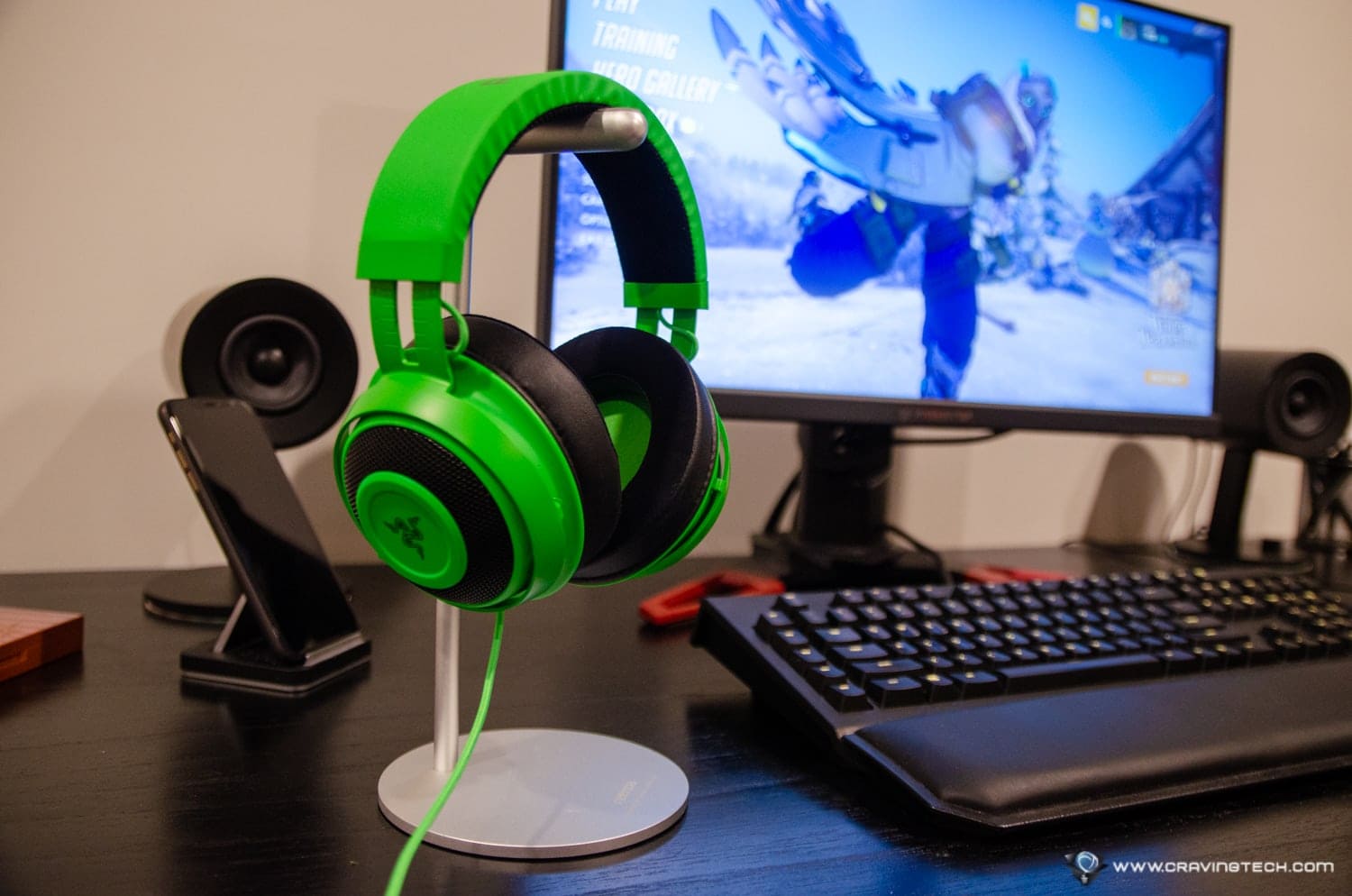 Razer Kraken Tournament Edition brings plenty of customisation and a satisfying audio performance to the table. With the custom-tuned 50mm speaker drivers and THX Spatial Audio, you can tweak between in-game and team chat to your perfect balance, and more customisations through Synapse Software such as whether you want to turn THX Spatial Audio on or off on different apps/games.
While it's large and look bulky, the headset is comfortable to wear for hours and offers multi-platform connection which should save you some cash as well.
Razer Kraken Tournament Edition can be bought for A$169.95 RRP at Razer Australia store or major retailers around Australia. It's also available at Amazon.
Disclosure: Razer Kraken Tournament Edition review sample was supplied for reviewing but all opinions are mine and not paid