Logitech K600 TV Keyboard Review – Smart TVs are awesome. Some can even use voice activation to open an app or do a search on your favourite movie to watch. However, in most cases, you are still required to type in those keywords with the TV remote.
For example, you might search for a movie title on Netflix, or a specific video keywords to watch on YouTube, or type a URL on the TV browser app. 
Juggling between different buttons and what they do on a TV remote can be frustrating, but Logitech K600 TV Keyboard is here for the rescue. 
For the reviewing purpose, I'm testing this on a Samsung 75″(190cm) UHD LED LCD Smart TV (UA75NU7100WXXY).
I did get super excited about the keyboard, without realising that it does not work in all TV apps (which is not Logitech's fault, but more on whether typing with an external device is supported by the developers of the app). For example, I cannot use the keys on the keyboard to type on YouTube (but it works great on Netflix for searching movies) – but there are handy multimedia keys on the keyboard and the D-Pad for navigation that I find much better to interact with than the TV remote's.
Your experience might be different as it depends on what kinds of smart TV you have and if the apps support these features. Check the Smart TV Compatibility List.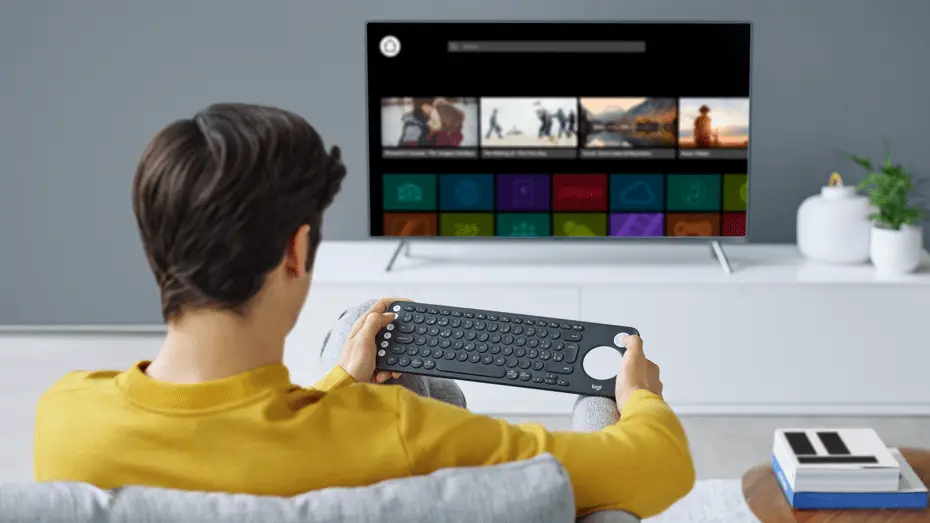 Web browsing is on another level and offers an awesome experience on the TV. I can use the Logitech K600 to point the cursor and click with the integrated touchpad. I can also type with the keyboard. The whole experience feels as natural as using your laptop to browse the web. 
Where I previously despised browsing the web on a Smart TV, it's totally different this time, thanks to the Logitech K600.

The keyboard is run with 2x AAA batteries (included in the packaging) with about 12-month of battery life and a wireless range of 15 meters. 
Like Logitech's newer peripherals (such as the MK850 Keyboard + Mouse), you can switch between multiple devices with the K600 TV Keyboard. So while watching TV, you can switch to your smartphone instantly to type a quick email or reply a chat. 
It's pretty handy, especially if you are a busy or active person trying to juggle between different things at the same time.
Logitech K600 TV Keyboard Review Conclusion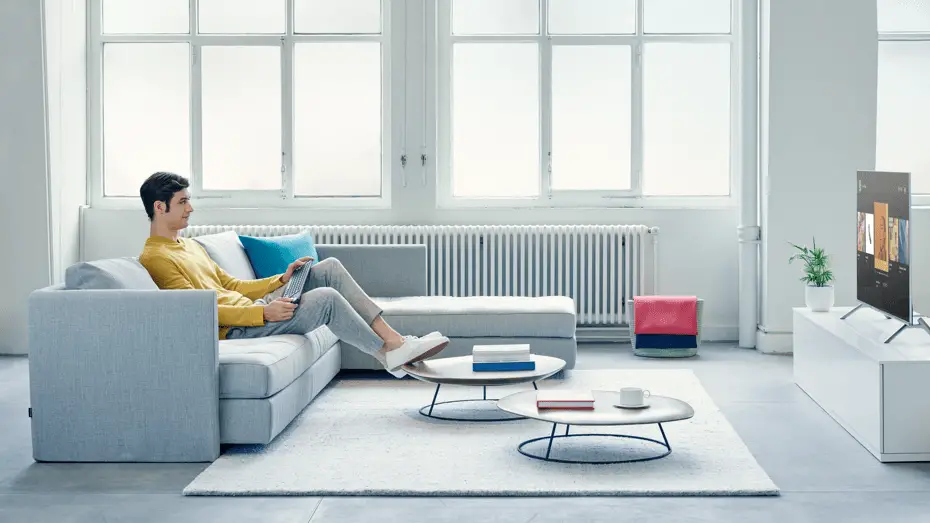 Logitech K600 TV Keyboard is a fresh, modern take to navigating a Smart TV. With key shortcuts like Home, Media Controls, D-Pad, and TouchPad, you can technically let go of using your TV remote ever.
Web browsing on a TV is a huge leap from the traditional, frustrating point and type with a TV remote, especially when you have to type a long and complicated URL (or a Wi-Fi password, hopefully you only need to do it once) or when searching for a movie on Netflix.
Too bad that not all apps support every single thing that the keyboard offer (note that this depends on what kind of Smart TV you have, and the apps). 
With the Logitech K600 TV Keyboard on your lap, you can now be a power user in front of your TV – juggling between different things at the same time and the experience has also been made easier and more efficient.
Disclosure: Logitech K600 TV Keyboard review sample was supplied for reviewing, but all opinions are mine and not paid