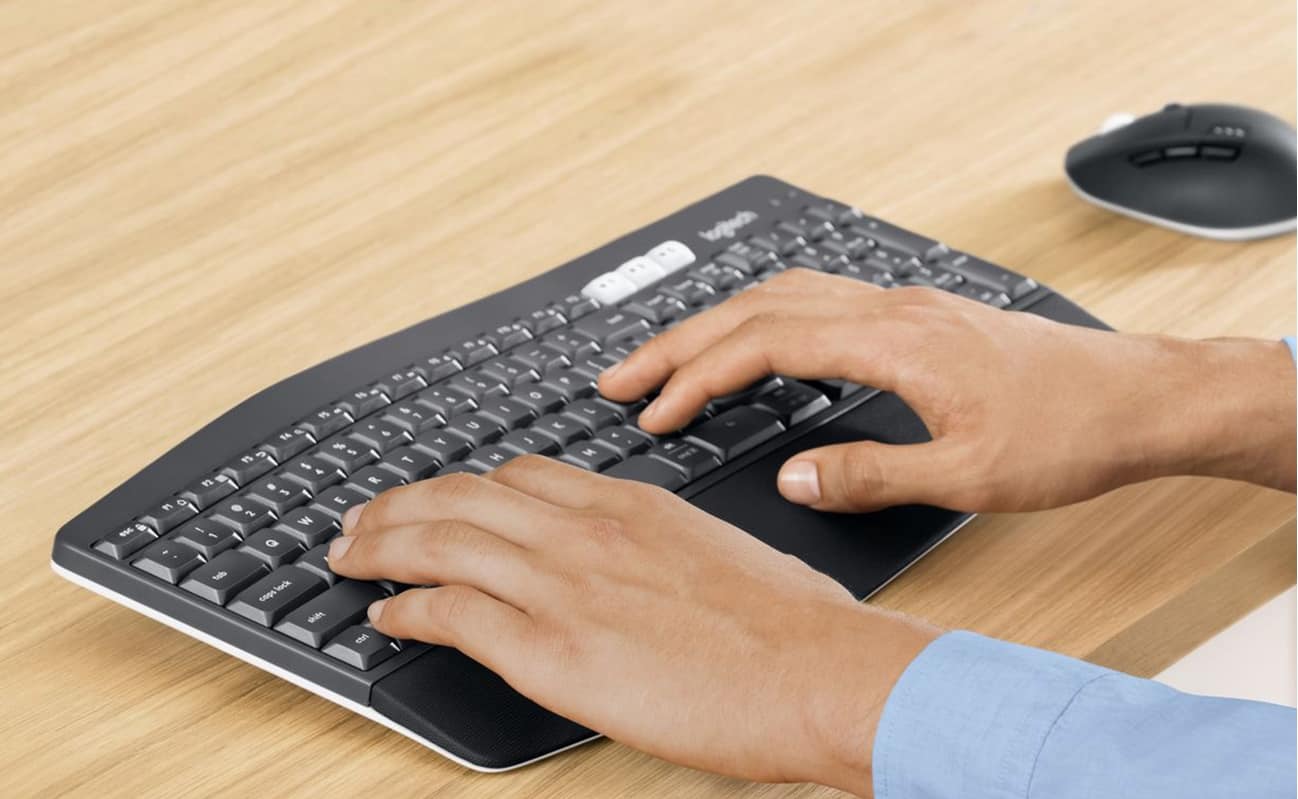 Logitech MK850 Performance Review – The Logitech MK850 is a wireless keyboard and mouse combo from Logitech, aims to be the only keyboard and mouse you need for all your devices at home or at the office.
Logitech MK850 itself comprises of the Logitech K850 Keyboard and Logitech M720 Triathlon mouse. Both are connected seamlessly using a single Logitech Unifying USB receiver plugged to your computer, or via Bluetooth to connect to your Bluetooth-supported devices, including your smartphone and tablets.
Yes, you read that right. Logitech MK850 will work on a smartphone or a tablet via Bluetooth. If you hate typing with your phone to reply a long chat conversation, you're going to love the MK850.
Logitech MK850 Review – Multi Device Mastery
The main highlight of the MK850 combo is the multi-device support. Both keyboard and mouse can be paired to up to 3 different devices and switching between them is as easy as pressing a button.
I tested by pairing them to my Windows PC and also my iPhone X. As expected, Bluetooth pairing is pretty easy and I'm amazed at how fast it is to switch between one device to another. For example, when I need to respond to a chat message on my smartphone, I can quickly press the "Device 2" key on the keyboard to start typing and the letters will appear on my phone. Press "Device 1" again and I'm quickly back typing on my PC. You can imagine the scenario when you have a tablet, a MacBook Pro, or Windows Laptop paired as well. Switching between them is as seamless as you want it to.
Apart from this, Logitech DuoLink also allows your mouse buttons to have a different set of actions when you hold the Function key and Logitech Flow enables cross computer control and file sharing.
If you make use of these features, your productivity will truly be increased significantly.
Logitech MK850 Review – Logitech K850 Keyboard
The keyboard itself is a full-sized keyboard along with keypads (to enter numbers quickly and easily) and a nice looking + comfy palm rest with curved keyframe. Due to the material of the palm rest, it does get dusty/dirty quite quickly but a quick, wet wipe should do the job. At the bottom of the keyboard, the tilted legs offer two different angle adjustments.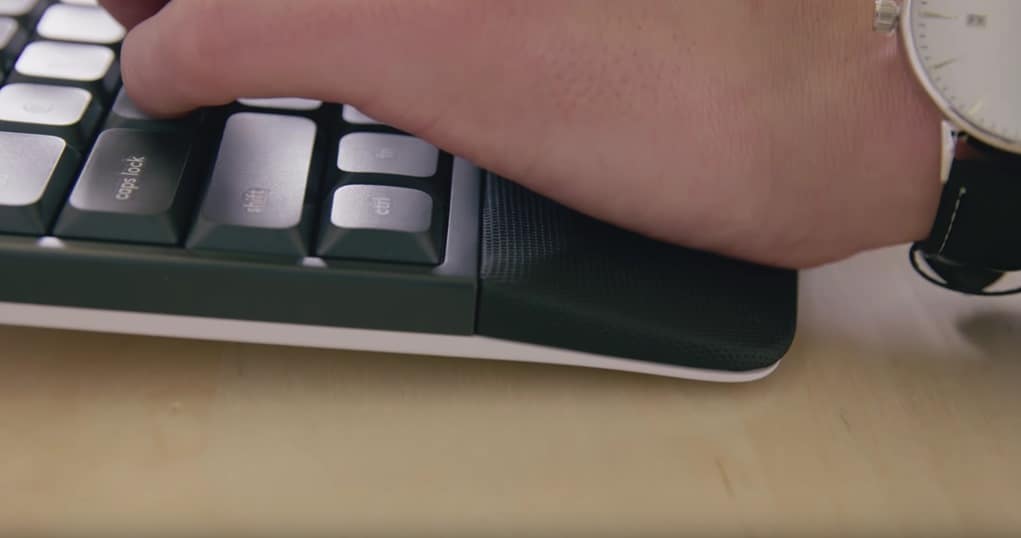 The keyboard has a somewhat contour design to keep your wrist and typing angle comfortable enough for long hours. It does not exactly offer an ergonomic design with downward slanted design or split keys design, but it's good enough. The keys are quite stiff to press compared to the Microsoft Sculpt keyboard and I wish they are mechanical (though the price will go up).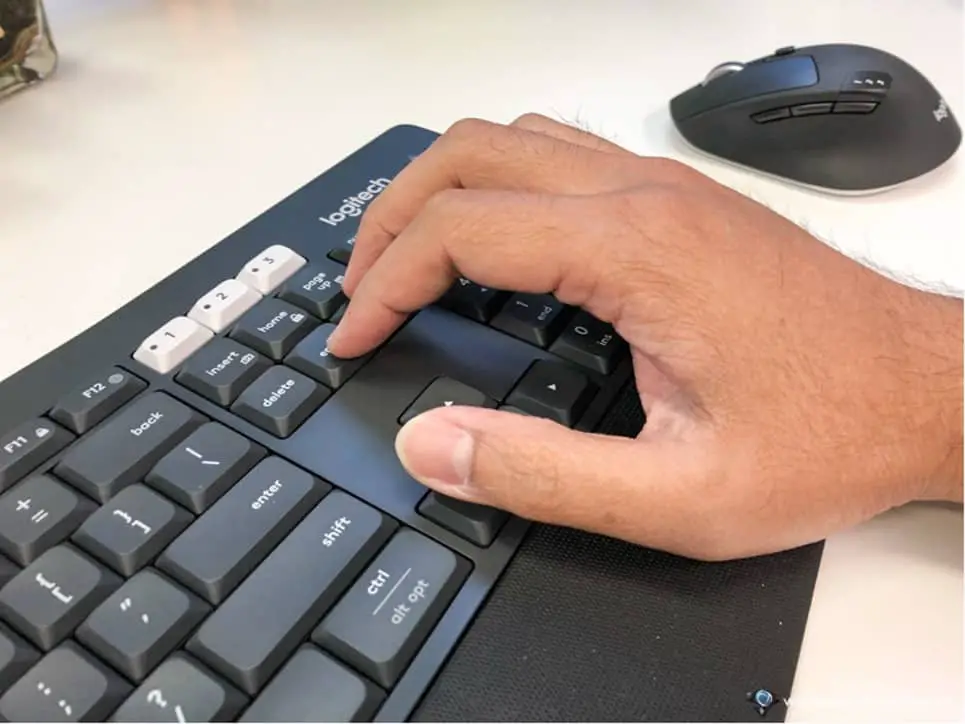 The keyboard works with both PC and Mac, so if you are working with different machines in the office you only need to get a single keyboard on the desk. It even has the Option and Command key for MacOS.
According to the specifications, battery life is around 36 months.
Logitech MK850 Review – Logitech M720 Triathlon Mouse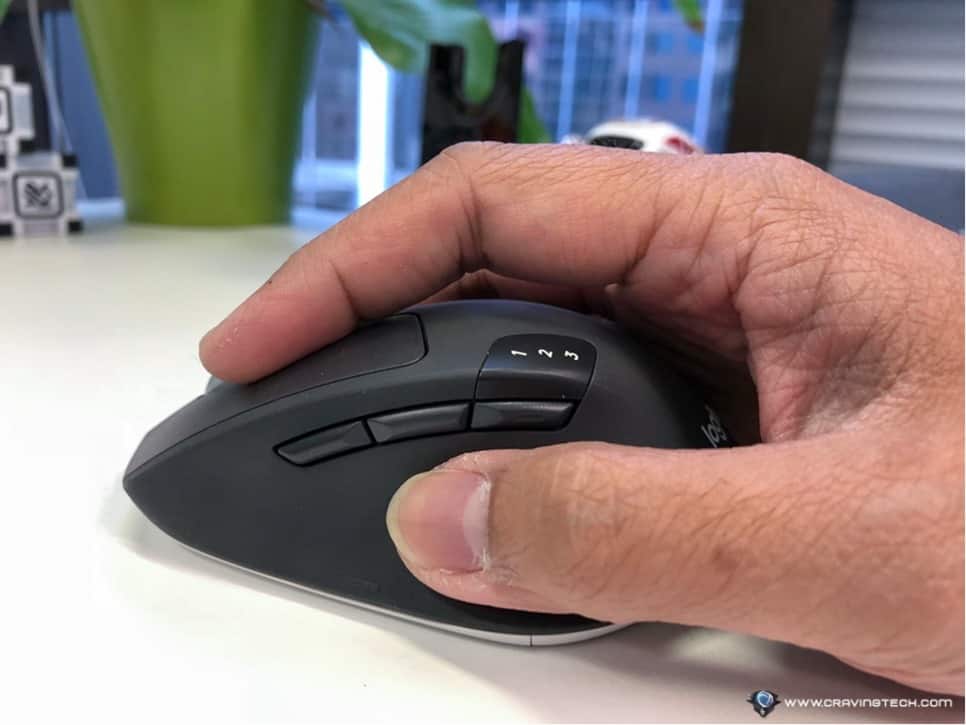 The Logitech M720 mouse feels really good in hand. Compared to the Logitech MX Master that I reviewed some time ago, the M720 is smaller which is more suitable for my small hands (note: I'm a fingertip user). It also has the right contour around the mouse which makes it really comfortable to grip and use. It may not look proportional but the unique design fits my thumb and the whole hand well.
According to its specifications, battery life is around 24 months.
Logitech MK850 Review Conclusion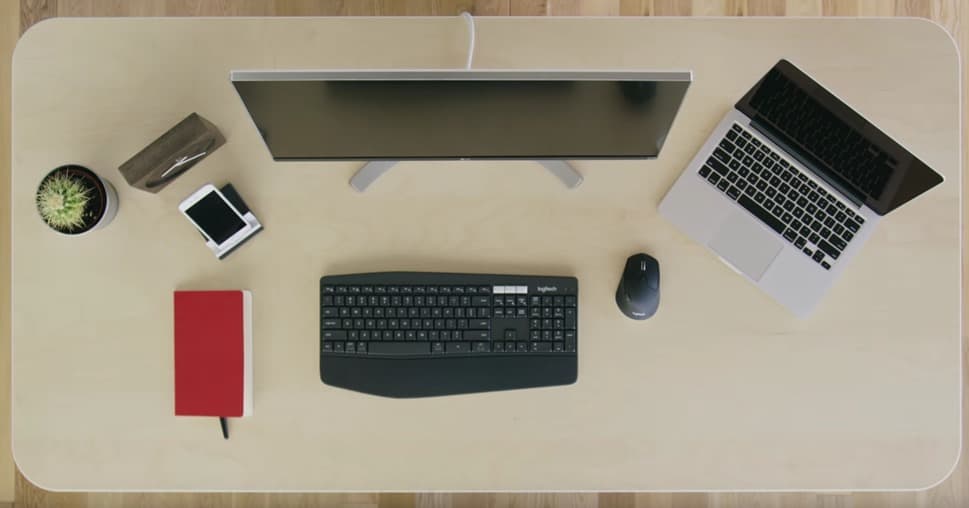 If you normally work with multiple devices at home or the office, you'll fall in love with the Logitech MK850. It can pair up to 3 devices at the same time and switching between one device to another is as easy as a key press and it works instantly. As you are browsing or coding on a PC, you can quickly switch to using the keyboard for your phone to reply messages, then switch back to your PC. It's easy, smart, and seamless.
The battery life for both keyboard and mouse is commendable as well with roughly over than a year long.
Disclosure: Logitech MK850 Review sample was supplied for reviewing but all opinions are mine and not paid