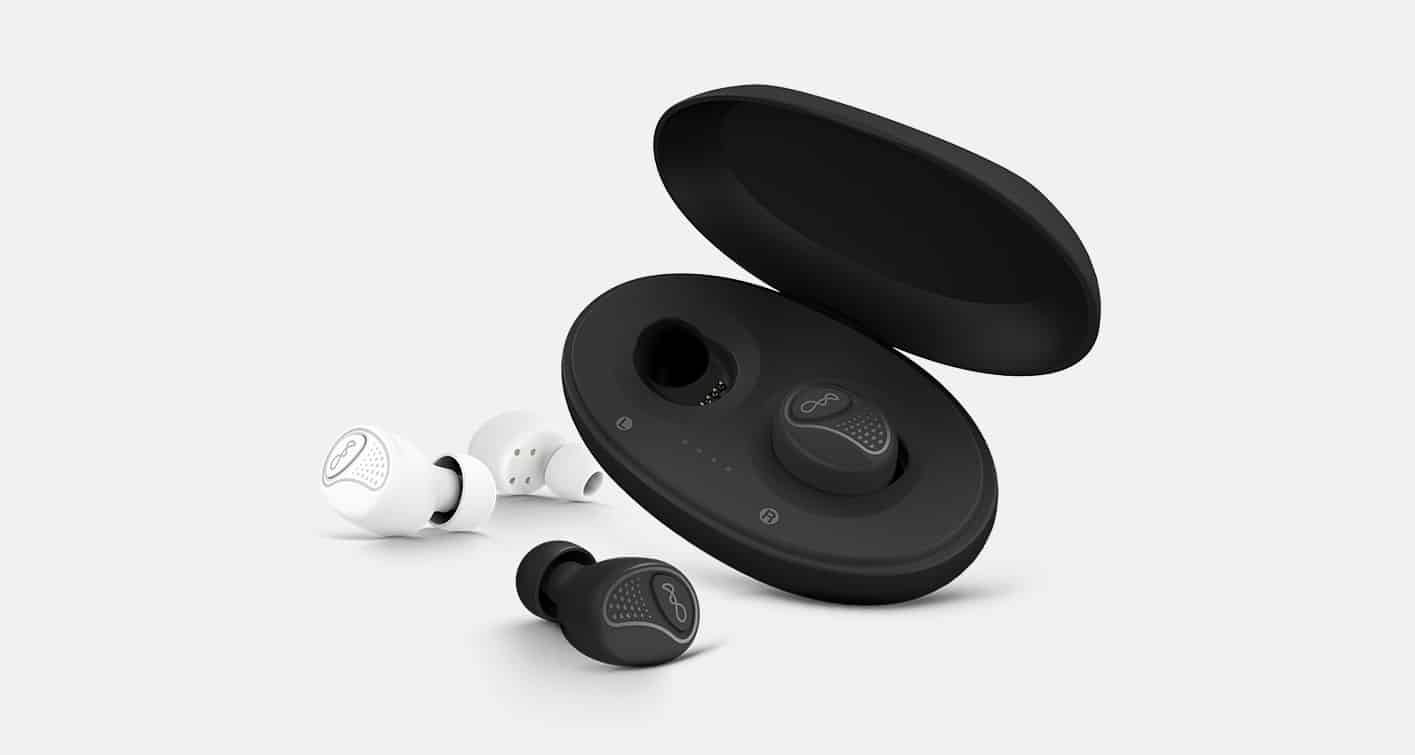 BlueAnt Pump Air Ear Buds Review – While many cordless or wireless Bluetooth earphones actually have wires or cords still, Apple has gone to making something unique with their AirPods – cordless earphones that really offer no cords. However, they look kinda ugly (my opinion anyway) as if you have something dangling around your ears.
Compared the the AirPods, BlueAnt Pump Air ear buds look better and offer the same cordless look. I like the design but I heard a feedback saying that it looks like I'm wearing hearing aids when I have the Pump Airs. However, it sounds better than being told that you look like you're wearing an electrical toothbrush head with the Apple AirPods.
The problem with cords is not so much on the looks, but that they can be quite distracting and annoying when you are exercising. While weight-lifting in the gym, for example, you may have to re-adjust the cord position on the back of your neck every now and then. And some just don't like the idea of having a cable touching their sweaty neck while exercising.
BlueAnt Pump Airs are completely cordless and gives you that freedom of movement you need while exercising!
The packaging comes with a variety of ear buds' sizes, even for someone with with smallest ears. The Ear Buds have the IP54 coating with sweat-proof material so you can listen to music while having an intense workout. The Comfort Seal tips fit really well inside the ear canals and the ear buds would not go off even if I run or jump around. I wish that BlueAnt can add softer padding around the buds surface that touches the ears though.
The Pump Airs are powered by Bluetooth 4.2 and each ear bud can be turned on by holding and pressing its Bluetooth/Power button for a few seconds. Turn one off, and both ear buds will shut themselves down.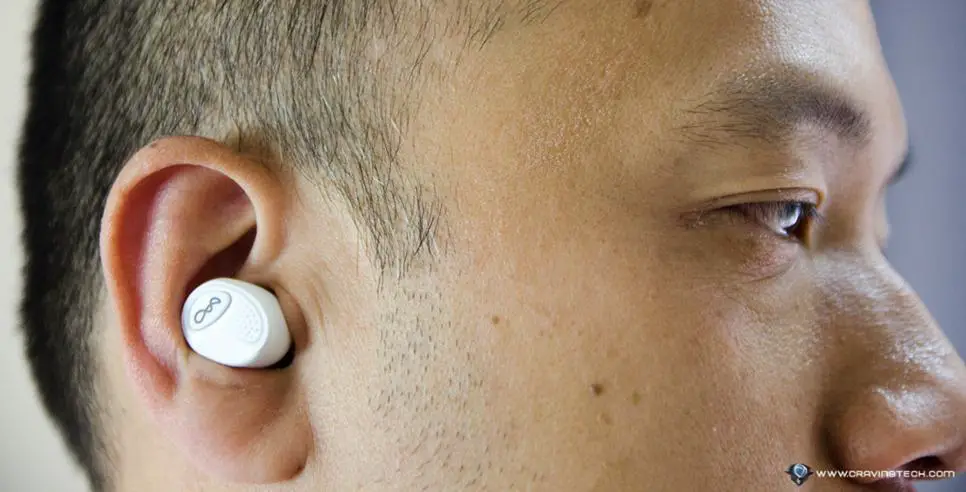 With Siri/Google Integration and a built-in microphone to pick up calls, you should not need to reach for your phone too frequently while exercising. According to BlueAnt, the Pump Air has around 15 hours of battery life with less than 1 hour of charging for a full charge, or 20 minutes charging for a 1 hour of play time. A really cool and handy auto-charging + carrying case is also included in the packaging.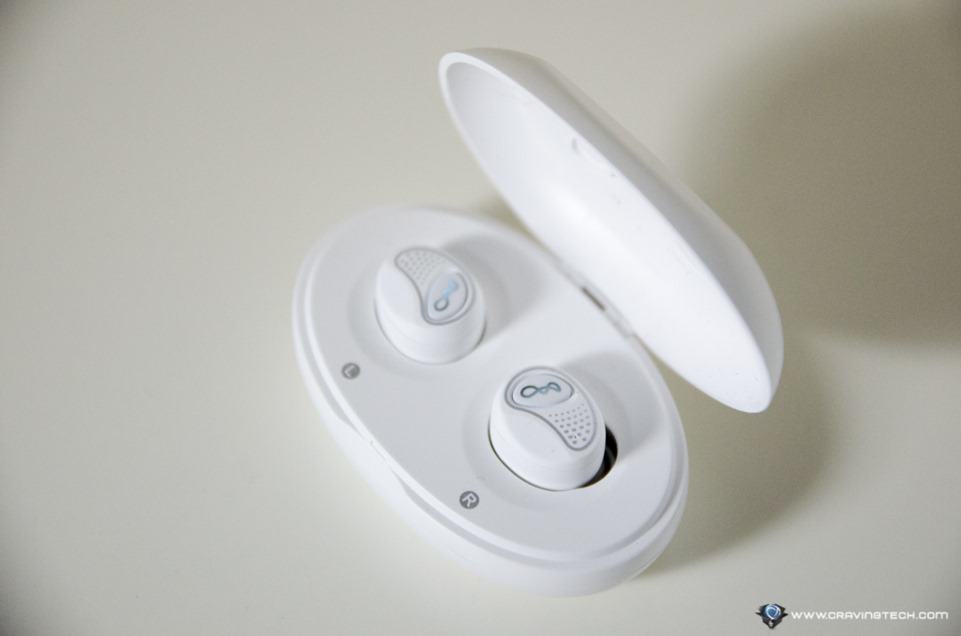 I really like the case as it's of high quality and looks stylish too. It fits the ear buds well and has an LED indicator to see how much battery it has left. The case itself is compact enough that you can carry it with you while you go to gym, and place the ear buds inside after to make sure you don't lose the ear buds (which can happen quite easily if you are of the clumsy type).
Considering the compact size and battery life of the ear buds, the sound quality is pretty good. Obviously, don't expect the Pump Air to replace your headphones with larger speaker drivers, but for casual music listening while you are working out, it's perfect. The volume is loud, and the sound is quite rich. The perfect fit can completely seal the noise from outside and the Bass can be felt enough to add more immersion into your music and workout at the same time.
BlueAnt Pump Air is definitely a great companion while you are working out, giving your total freedom from cords and letting you focus on your exercises and reps.
You can purchase BlueAnt Pump Air at JB Hi-Fi, Harvey Norman, and Tech2Go in Australia for AUD $169.99.
Disclosure: BlueAnt Pump Air review sample was supplied for reviewing but all opinions are mine and not paid