The gaming world is still celebrating the release of Razer Phone, but looks like it's not enough for Razer.
At CES2018, they further announce why you should celebrate even more if you have a Razer Phone and a new, exciting wireless gaming technology that we'd never think of. But first, let's talk a bit on the Razer Phone update.
Netflix on Razer Phone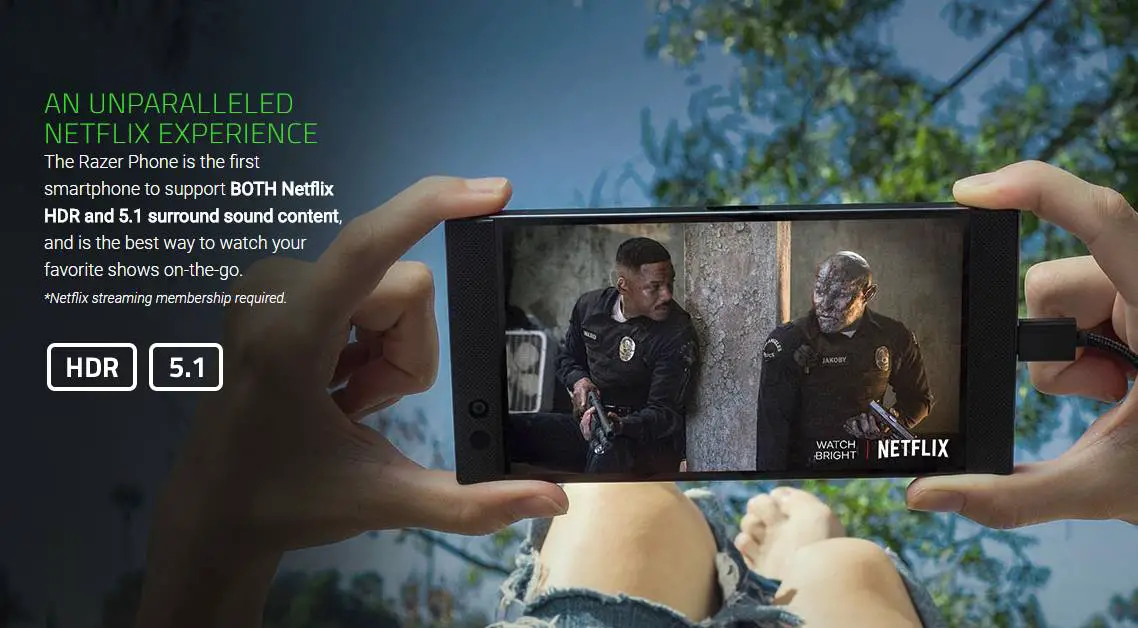 Do you watch Netflix? Do you own a Razer Phone or thinking to get one yourself? You are in for a treat then. According to Razer press release, Netflix will be supported in HDR and Dolby Digital Plus 5.1 on the Razer Phone. It is the first smartphone to support both premium audio and video formats for Netflix (Windows 10 had that support a few weeks back if you have a Microsoft Edge browser and a decent graphics performance).
So if you like to watch your favourite TV shows on a phone, I'd say the best experience to watch it at the moment is on the Razer Phone obviously.
There will be an update to Netflix app and Widget for Razer Phone owners coming later this month. It also requires you to be a premium subscriber to Netflix to access the HDR contents. Movies that support HDR includes "Bright", "Stranger Things" (watching Season 2 now), and the entire Marvel series.
Razer HyperFlux Wireless Technology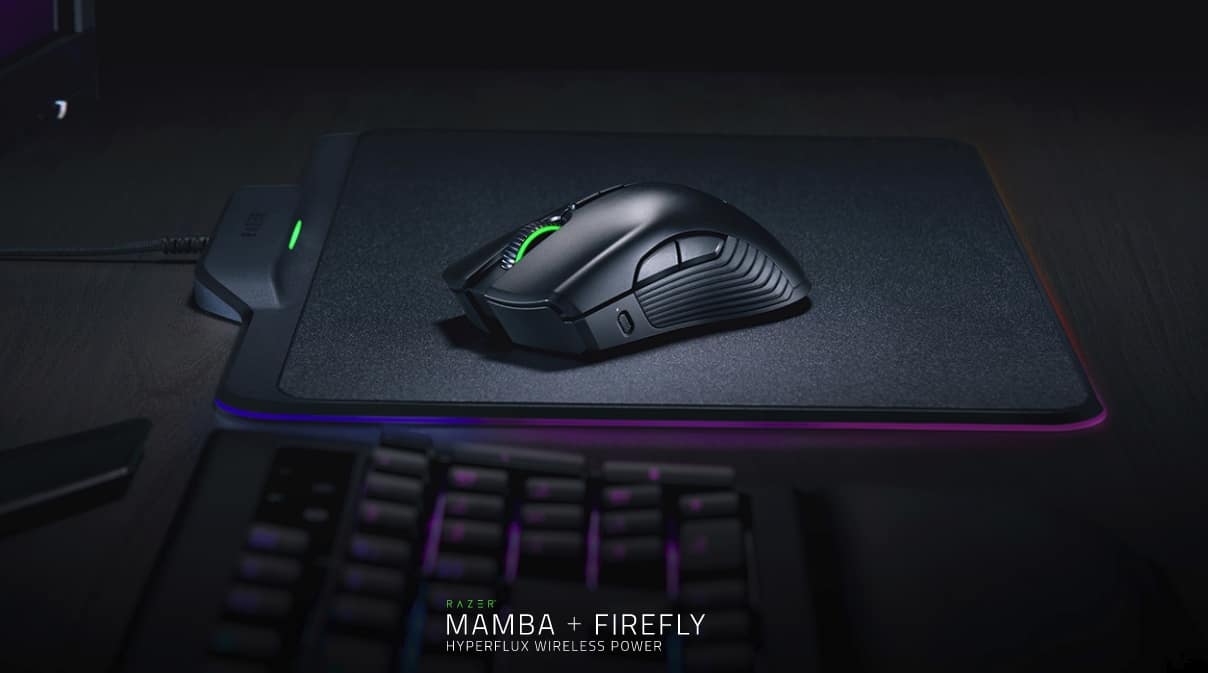 The new Razer HyperFlux technology allows the mousepad to power a mouse while you are using it. We've heard similar technology used by Logitech G POWERPLAY (check out our review on the POWERPLAY with the G903 gaming mouse) and the recently announced Corsair MM1000 – though they are somewhat different. Logitech use the entire mouse pad to charge the mouse. Corsair use Qi charging tech so you can charge other devices like your smartphone. But Razer is on a new level. Stay a while and listen.
We all know how obsessed Razer is by being "the world's first" so here is what's different. Razer HyperFlux technology creates a magnetic field that transfers power directly to the mouse, rather than to be used to charge batteries. In short, it eliminates having a battery (that adds weight) to the gaming mouse completely so you can achieve the same/similar weight to a wired gaming mouse! Other competitors use the pad to charge the battery inside the mouse itself, while Razer use the technology to directly power the wireless gaming mouse. Cool, eh?
The Razer Mamba HyperFlux and the Razer Firefly HyperFlux are Razer's first product that will take advantage of this new technology.
"It is a game changer in the world of wireless gaming" – Min-Liang Tan, Razer co-founder and CEO.
We expect the Razer Mamba Hyperflux to be a superior gaming mouse and that adding the Hyperflux technology should not reduce any performance or compromise at all.
I love the Razer Mamba or the Razer Lancehead, but due to the feel and weight of the mouse, I much prefer the DeathAdder Elite and Basilisk (I'm using the Basilisk now for my Overwatch competitive matches).
Having a wireless gaming mouse that weighs similar to a wired gaming mouse, while never have the need to plug a charging cable (or replace its battery) is gamer's heaven!
The Razer HyperFlux wireless hardware combo is available on RazerStore.com and select retailers in Q1 2018.
We'll definitely be in touch should we ever have the chance to review these exciting, new Razer products at Craving Tech!
HardwareCanucks has a hands-on video at CES 2018 if you want to know more about it (i.e "Can I use it without the mouse pad?" etc)
https://www.youtube.com/watch?v=DpKZ-3hsz50