Razer has just announced two new, flagship mouse and keyboard – the Viper 8K Gaming Mouse with 8000Hz polling rate and Huntsman V2 Analog with Analog Optical switches.
While I'm quite happy fragging with their latest DeathAdder V2 Pro and BlackWidow V3 Pro, these two new products look to shake the gaming market even further with new innovation.
The Razer Viper 8KHz mouse is the world's first esports gaming mouse with true 8000Hz polling rate, which surpasses the industry-standard 1000Hz polling rate. Polling rate is the frequency in which mouse click and positional data is transmitted to the PC.
Now that we all have faster PCs and very high monitor refresh rates, it looks like the new Viper 8KHz will set a new standard in competitive gaming.
The real question is, I guess, will this make a difference? According to Alvin Cheung, Senior Vice President of Razer's peripherals business unit, the team found that many competitive players and mouse enthusiasts during their testing and development process reported: "significantly smoother and more responsive input when using the HyperPolling Technology featured in the new Viper 8KHz esports gaming mouse."
Nikolay "Nikobaby" Nikolov from Dota2 team Alliance said: "I'd instantly tell the difference between 1000Hz and 8000Hz".
Now, that is definitely the claim we want to hear and we can't wait to review the mouse and give it a try ourselves.
As for the other specs, the new Razer Viper 8KHz has up to 650 IPS with 71 grams of weight, and equipped with 2nd generation of Razer Optical mouse switches. It has an ambidextrous design which has a similar look and feel to the Razer Viper Ultimate and Razer Viper (check my reviews out).
Razer Viper 8KHz retails for A$134.95 and available now.
Razer also announced a new cutting-edge switch innovation with Razer Huntsman V2 Analog that comes with Razer Analog Optical Switch combining three components: analog input (emulates an analog joystick input for smoother, more nuanced control and maneuverability), adjustable actuation (custom tune each key's actuation point from 1.5mm to 3.6mm similar to the SteelSeries Apex Pro), and dual-step actuation (where one keystroke can activate two programmed functions set at two different actuation points.).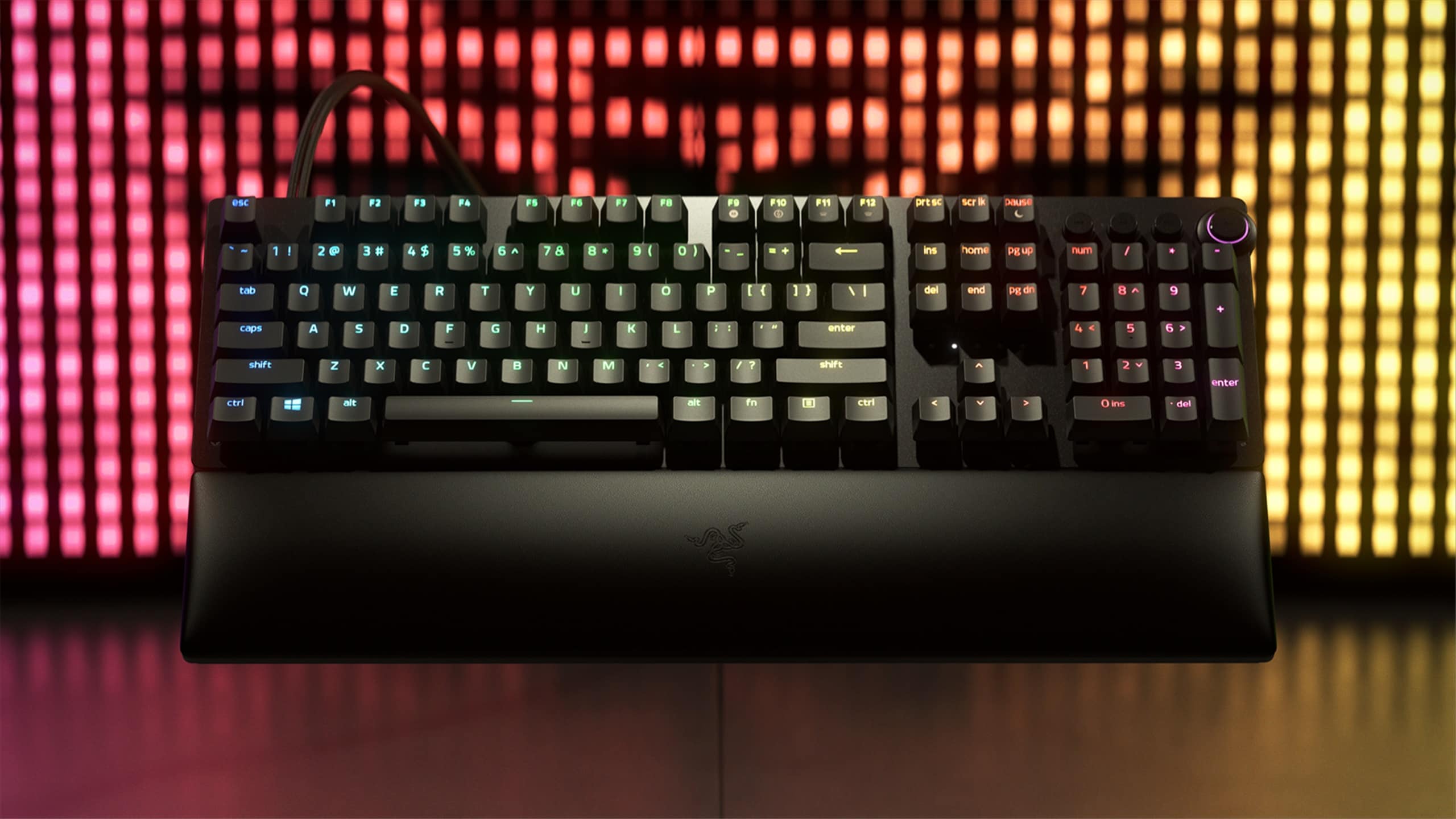 Razer Analog Optical Switches uses the speed of light to actuate each key, a technology borrowed from the Razer Optical Switches. With fewer moving parts compared to traditional mechanical switches, the keys will last much longer (up to 100 million keystrokes).
The keyboard is also equipped with Razer Doubleshot PBT Keycaps, a USB 3.0 passthrough with Type-C to Type-A adapter, wrist rest, digital dial, and underglow lighting.
Razer Huntsman V2 Analog retails for A$379.95 and available now.