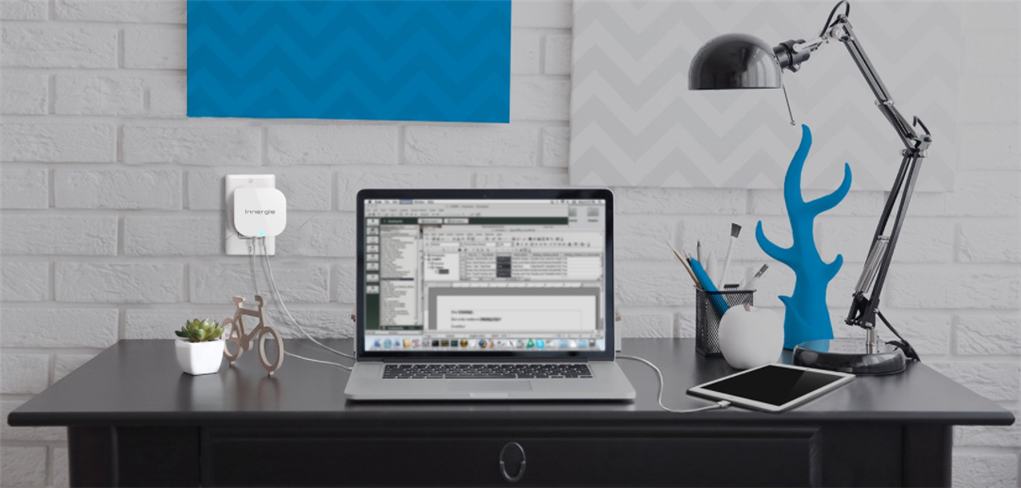 PowerJoy 30C USB-C Wall Charger Review – Each time I travel, one thing always comes to mind while I pack: Have I put my chargers or powerboard in to charge all my devices later?
Some of us would carry several power adapters to charge different things, and man, they can be bulky to carry. Or alternatively, I bring my powerboard with USB slots to charge my devices but it charges quite slow without the corresponding device power adapters.
For this kind of situation, the PowerJoy 30C USB-C Wall Charger from Innergie will indeed bring you joy. Despite of the naming, PowerJoy 30C works for charging both USB Type-A and USB Type-C devices.
Without the plug, the PowerJoy 30C has an almost flat, compact design that can fit into a bag's pocket easily. You can rotate the unit around when plugging to a socket and the design also allows you to change the plug to another if you are travelling to a different country. Unfortunately, there is no plug for Australia included, so I have to add another extra AU plug on top of the included plugs (which is not ideal).
It has 2 ports only (one for each USB Type) so you can't charge a smartphone and a tablet simultaneously unless if they are using different USB Type connectors.
The device also smartly adjusts the power output depending on the device you plug into. Along with added protection from over-current, over-voltage, over-temperature, over-power and short-circuiting, you get yourself a worry-free complete package.
Thanks to the USB Type-C support, you can charge modern devices such as Google Pixel or Nintendo Switch on the go. According to Innergie, the PowerJoy 30C can also be used to charge modern USB Type-C laptops like a MacBook Pro or Razer Blade, though I don't have any to test it with at this stage.
As a travel buddy, Innergie PowerJoy 30C is great to have around, especially if your business requires you to travel to different countries quite frequently. Swapping plugs is straight-forward and you do not need to bring an extra multi-adapter into your luggage.
And don't forget, the PowerJoy also charges fast and supports charging 2 devices simultaneously (assuming they both have different USB connectors)!
Disclosure: Innergie PowerJoy 30C review sample was supplied for reviewing but all opinions are mine and not paid