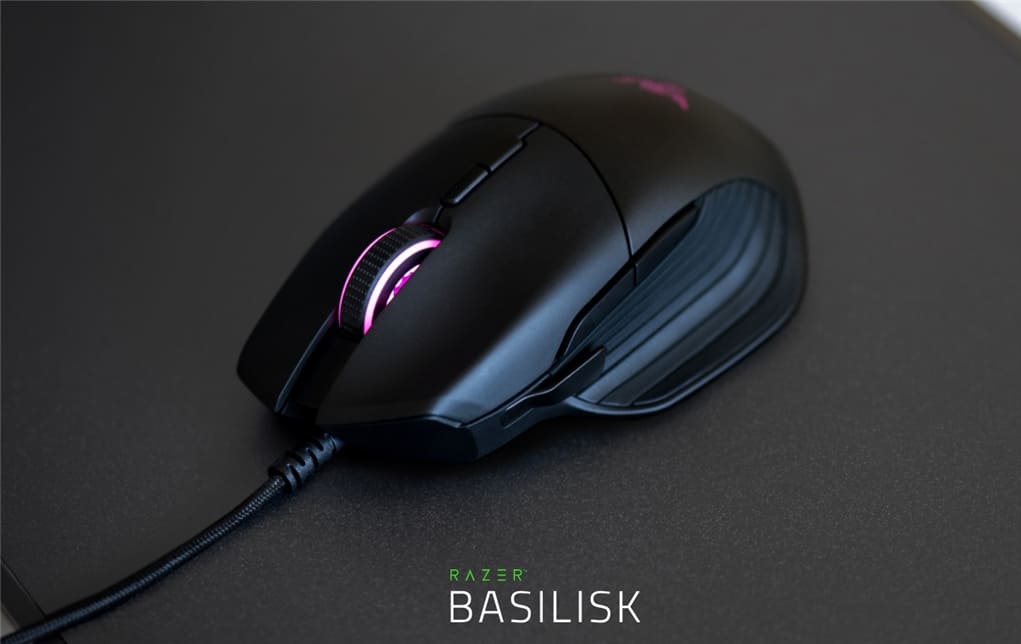 Razer has just announced a new gaming mouse named the Razer Basilisk, aimed towards FPS (First Person Shooter) gamers.
Equipped with Razer's 5G optical sensor, it actually has the same sensor as the Razer DeathAdder Elite and Razer Lancehead TE (we reviewed the Razer Lancehead Wireless Edition). The Razer Basilisk also features the Razer Mechanical Mouse Switches (up to 50 million click lifespan).
What separates the Basilisk from the other Razer's new gaming mice is probably the customisation options. For a start, the scroll wheel's resistance can be adjusted to fit your preference. Then, there is also a removable clutch for easy access to more mouse actions. By default, you can use this as a "Sniper mode" where you can lower your DPI instantaneously for a more accurate, precision shooting. This can be later be changed to a push to talk button, or performing other actions.
If you prefer not to use the clutch, there is a rubber thumb cap included.
With the weight of 107 grams, the Basilisk may not make all gamers happy (i.e those who prefer using a below-100-g-mouse), but from the shape and spec, the Basilisk looks like a comfortable and powerful gaming mouse.
I don't see enough reasons to get this for now if you already have a Razer DeathAdder Elite or Lancehead (unless if you really need that DPI Clutch functionality), but will have to wait for reviews before we can judge.
Razer Basilisk will be available in September 2017 at Razerzone.com website, and Q4 2017 worldwide for AU$109.95 RRP.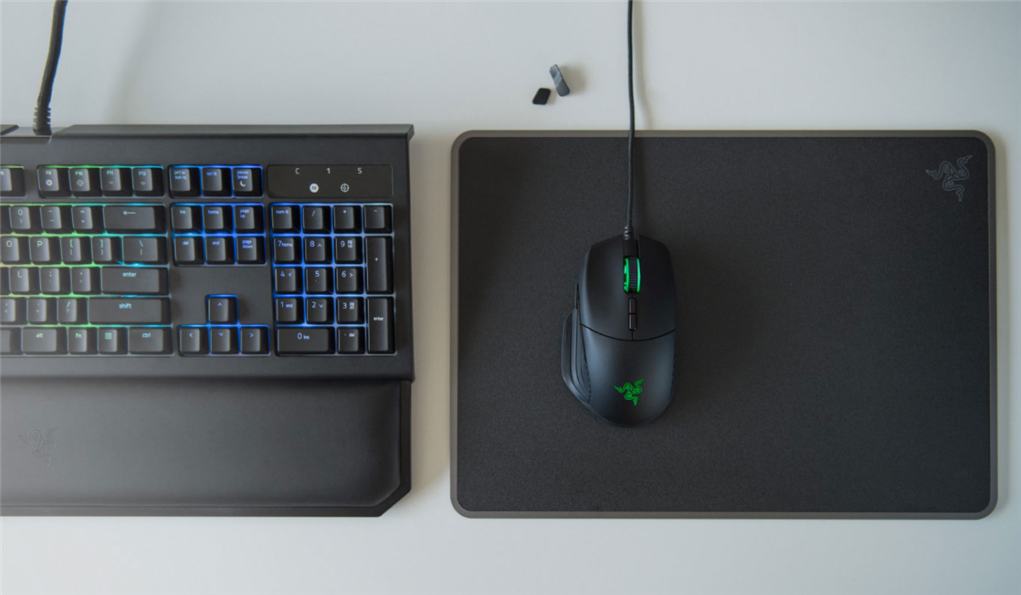 Razer Basilisk Full Product Specifications
Razer 5G optical sensor with true 16,000 DPI
Up to 450 inches per second (IPS) / 50 G acceleration
Gaming-grade tactile scroll wheel with customizable resistance
Two removable clutch (short/long) buttons and a rubber thumb cap
Eight independently programmable Hyperesponse buttons
RazerTM Mechanical Mouse Switches
Ergonomic right-handed design with enhanced rubber side grips
Razer Chroma™ lighting with true 16.8 million customizable color options
1000 Hz Ultrapolling
Razer Synapse 3 (Beta) enabled
Approximate size: 124 mm / 4.88 in (Length) X 75 mm / 2.94 in (Width) X 43 mm / 1.69 in (Height)
Approximate weight 107 g / 0.24 lbs