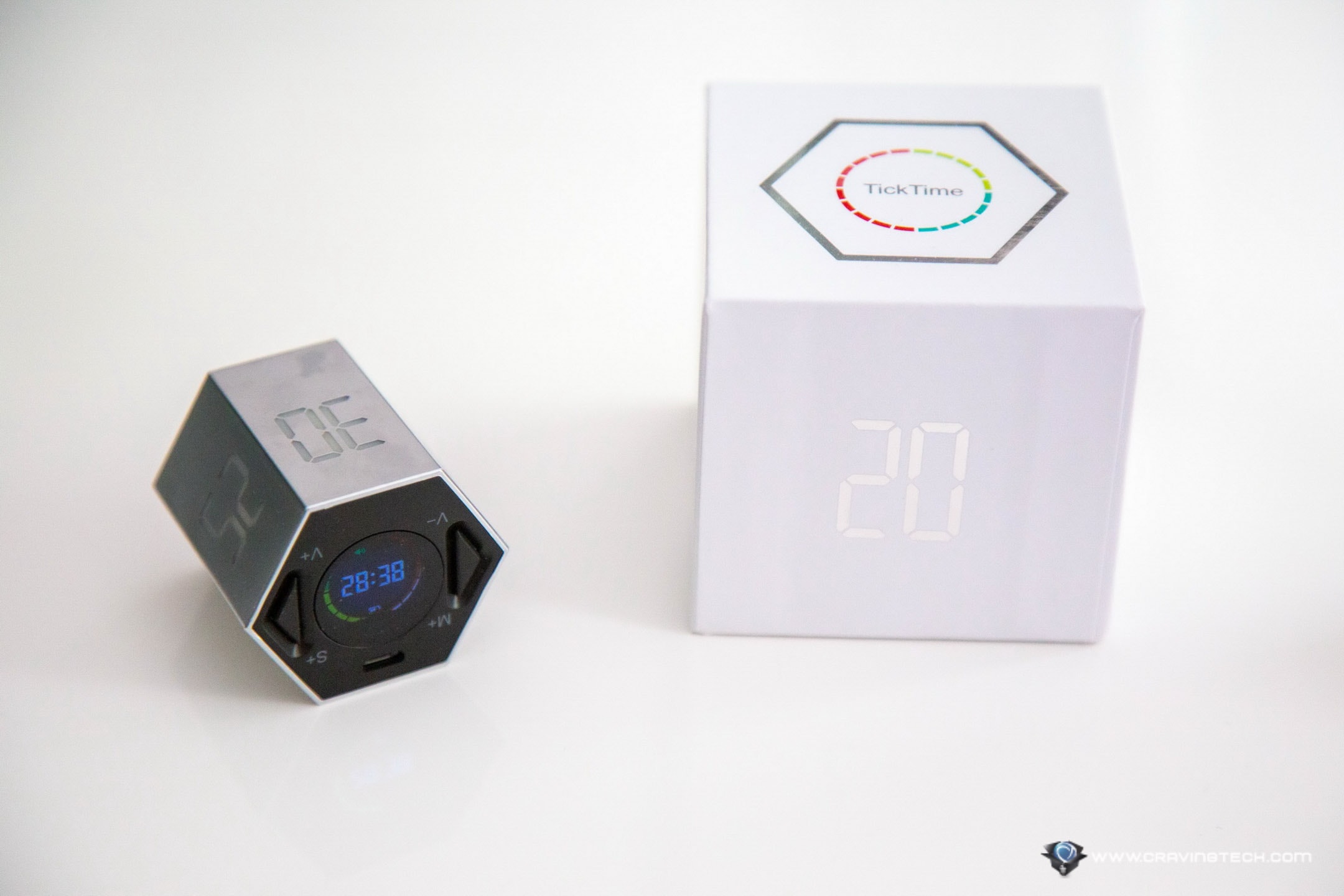 Ticktime Review – I've always kept myself informed when it comes to productivity hacks. The latest gadget that I've come across is TickTime.
Ticktime is a 4.5cm height device that acts as a timer and it's purposely designed for you to focus on what you are doing right now in a highly efficient way with fewer distractions.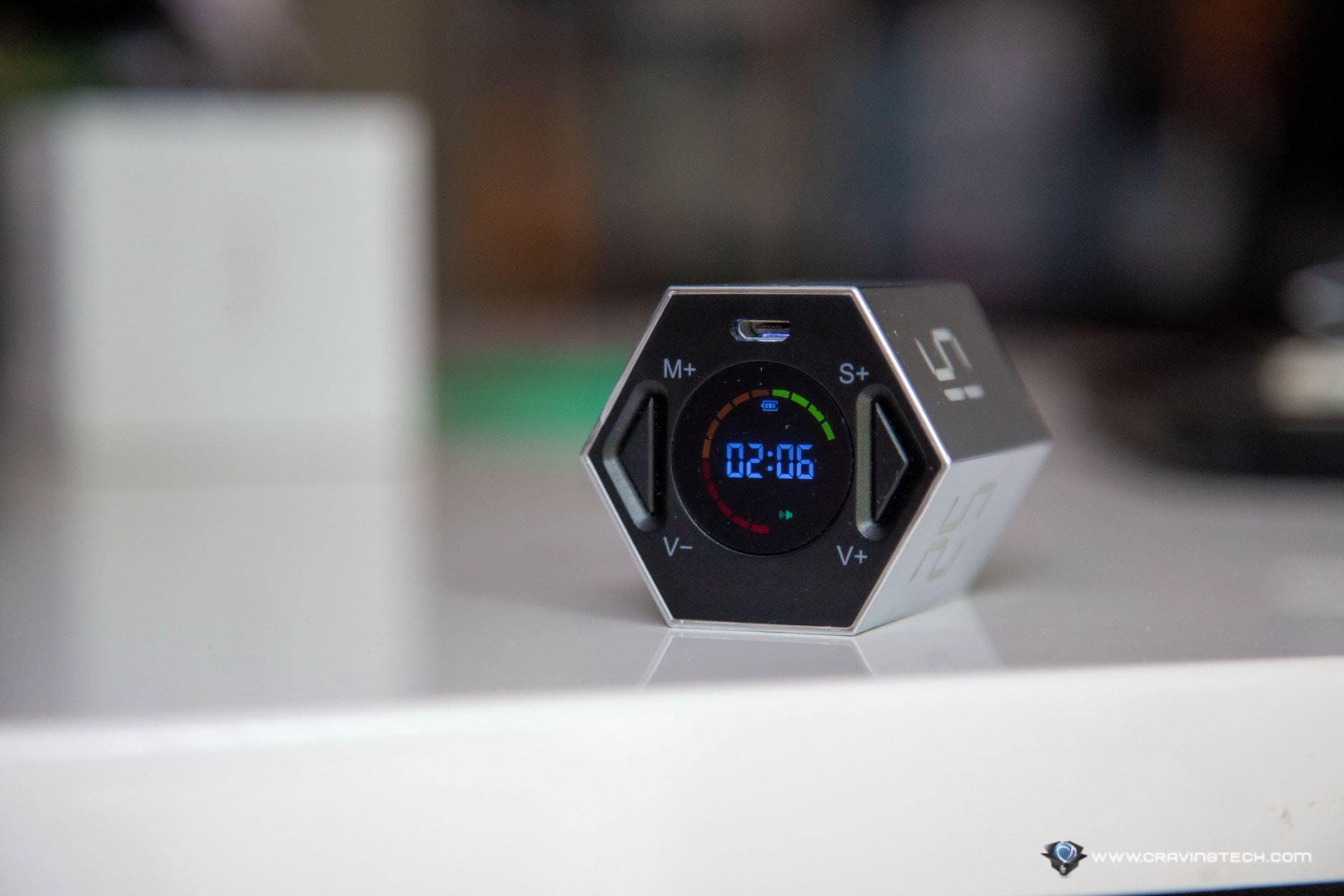 Key features:
Volume adjustable
Silent mode
Easy to read LED display
Flip and switch mode
Adjustable timer
Magnetic surface
When I first heard the concept, I immediately thought of Pomodoro technique. For those who have never heard Pomodoro technique, it is a time management method developed by Francesco Cirillo in the late 1980s. The technique uses a timer to break down work into intervals, traditionally 25 minutes in length, separated by short breaks. Each interval is known as a pomodoro, from the Italian word for 'tomato', after the tomato-shaped kitchen timer that Cirillo used as a university student.
TickTime is small enough to carry around so that you may use it for exercising, cooking, games or working. However, I've been using it for work for the past two weeks and it's been great.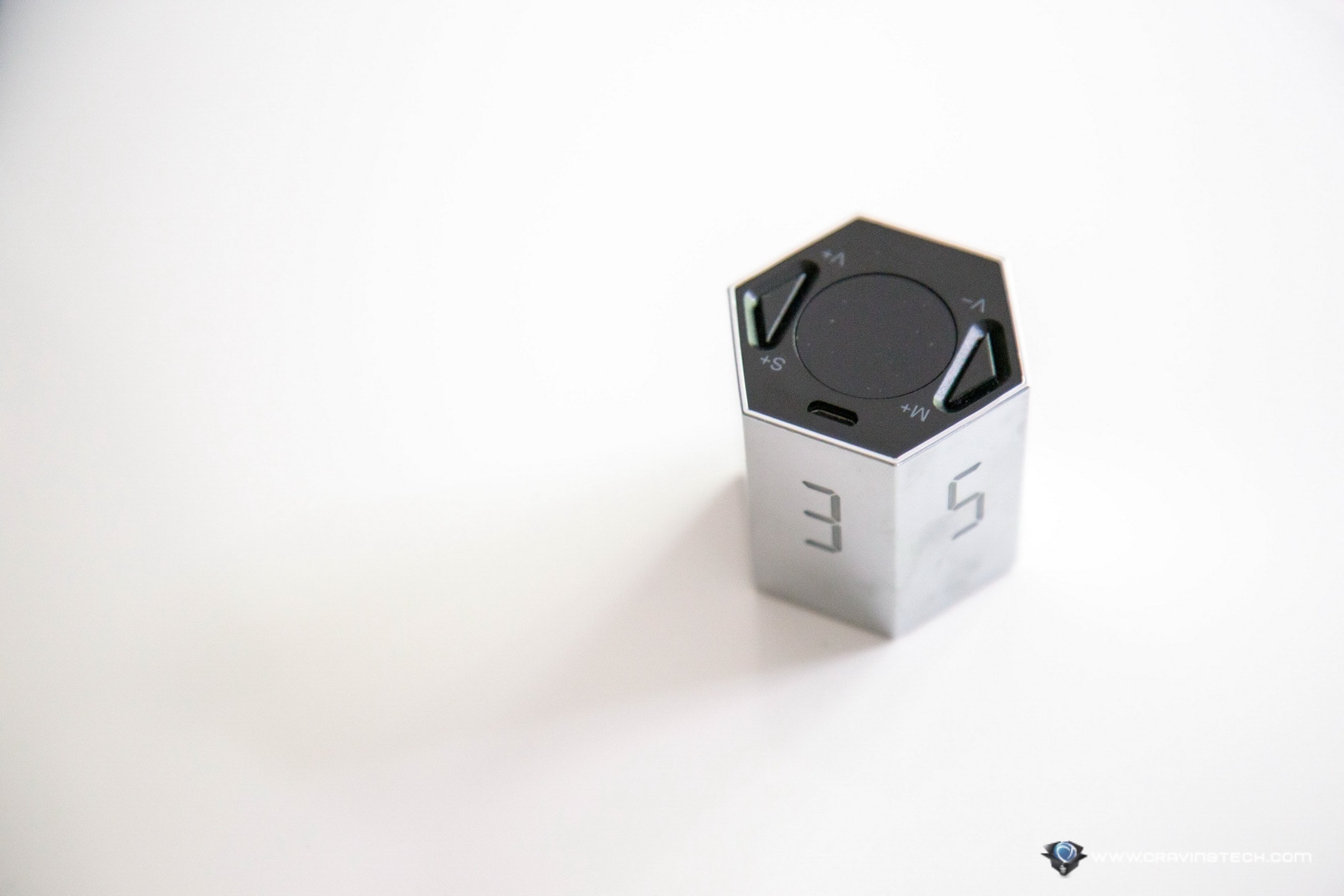 For someone who sometimes has trouble concentrating on one task at a time (thanks to our smartphones with their constant interruptions), this is the perfect gadget. I'm sure this would resonate with many people too.
I find it super useful to force me to focus on one task at a time within a specified period. For instance, I used it whilst writing this article :) After turning it on, you simply flip it to select 3 min / 5 min / 10 min / 15 min / 25 min / 30 min, that's it. You can switch it whenever you want, even if the timer is still ticking.
Alternatively, you can customise your timer, which is not necessary in my opinion. When you're done, you can check the timing by turning the screen up.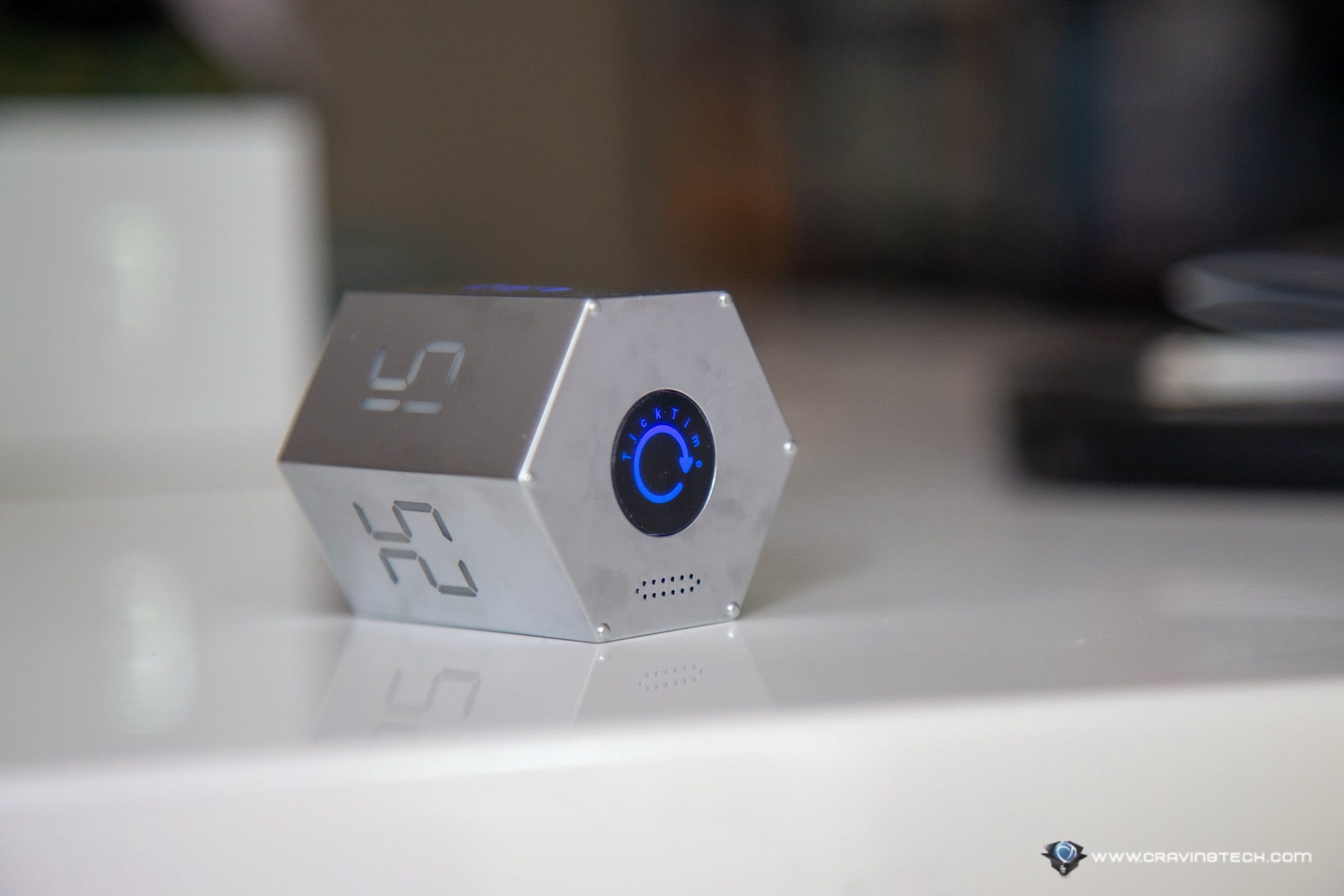 Plus, you can use it for planking exercise or any other forms of exercise for that matter.
It's been so cleverly designed that you don't actually need an owner's manual for it. It's charged with a micro USB cable (which is provided in the box), but no charger though. So far, the battery lasts more than two weeks for a single charge with moderate usage.
TickTime Review Conclusion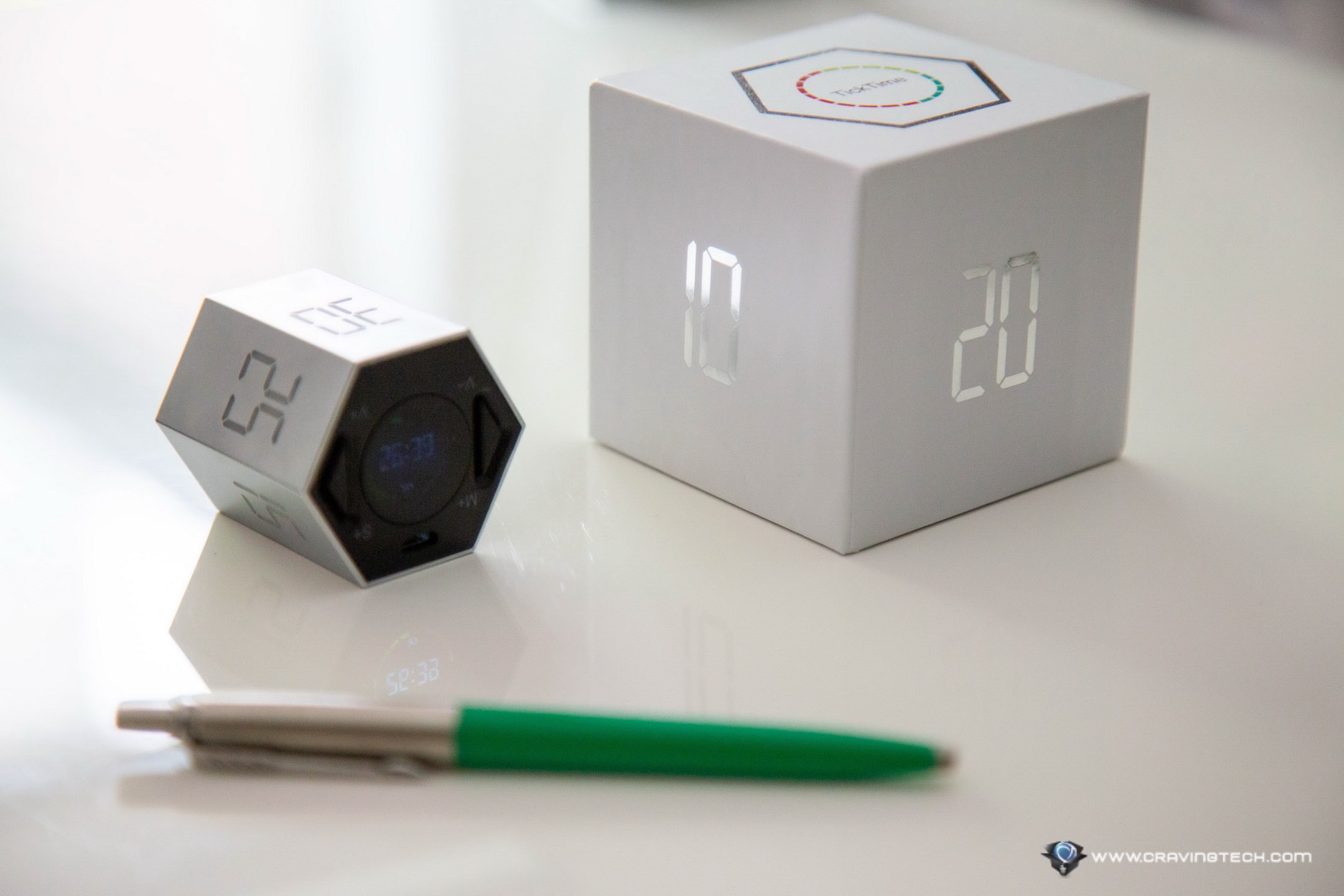 Ticktime a nifty timer that helps you become a better time manager and helps you focus better on one task at a time. You should give it a go if you're into productivity hacks like I am. Make sure to sign up to Ticktime updates to get an early bird discount for the launch day on the website!
Disclosure: Ticktime review sample was supplied for reviewing but all opinions are mine and not paid