Aspera Gem Review – Aspera Gem is Aspera's latest product in the range of affordable Android smartphones with 4G dual-sim slots for just AU$149.
So.. let's just cut to the chase.. at AU$149 pricepoint, is Aspera Gem worth it? The answer is that depends on what you look for on a phone.
Surprisingly, on paper Aspera Gem is decently packed with features:
Android 9 Pie
Fingerprint unlock
5.5″ display
4G dual sim (nano + micro)
8MP rear + 5MP front camera
Quad-core 1.5 GHz
SD card 64GB max
2GB RAM, 16GB ROM
2,500 mAh battery
Performance
Despite not having the latest Android 10, Android 9 Pie is still an adequate operating system to have. One of the good things about this is that it's running pretty lean without all the regular bloatware that most manufacturers install by default.
However, by having only 2GB RAM, 16GB ROM, this is where Aspera Gem is lacking that extra oomph.
It's simply too slow for general use (i.e. opening an app, watching YouTube, or browsing the internet). It took a few seconds just to open anything. I've used entry-level phones before and I must say this is the slowest one to date. 
The fingerprint sensor is located behind the phone and its responsiveness can be improved. Although I find it sometimes it's faster just to unlock it with the usual pattern lock.
It's worth noting though that the Aspera Gem still has a headphone jack. What a pleasant surprise!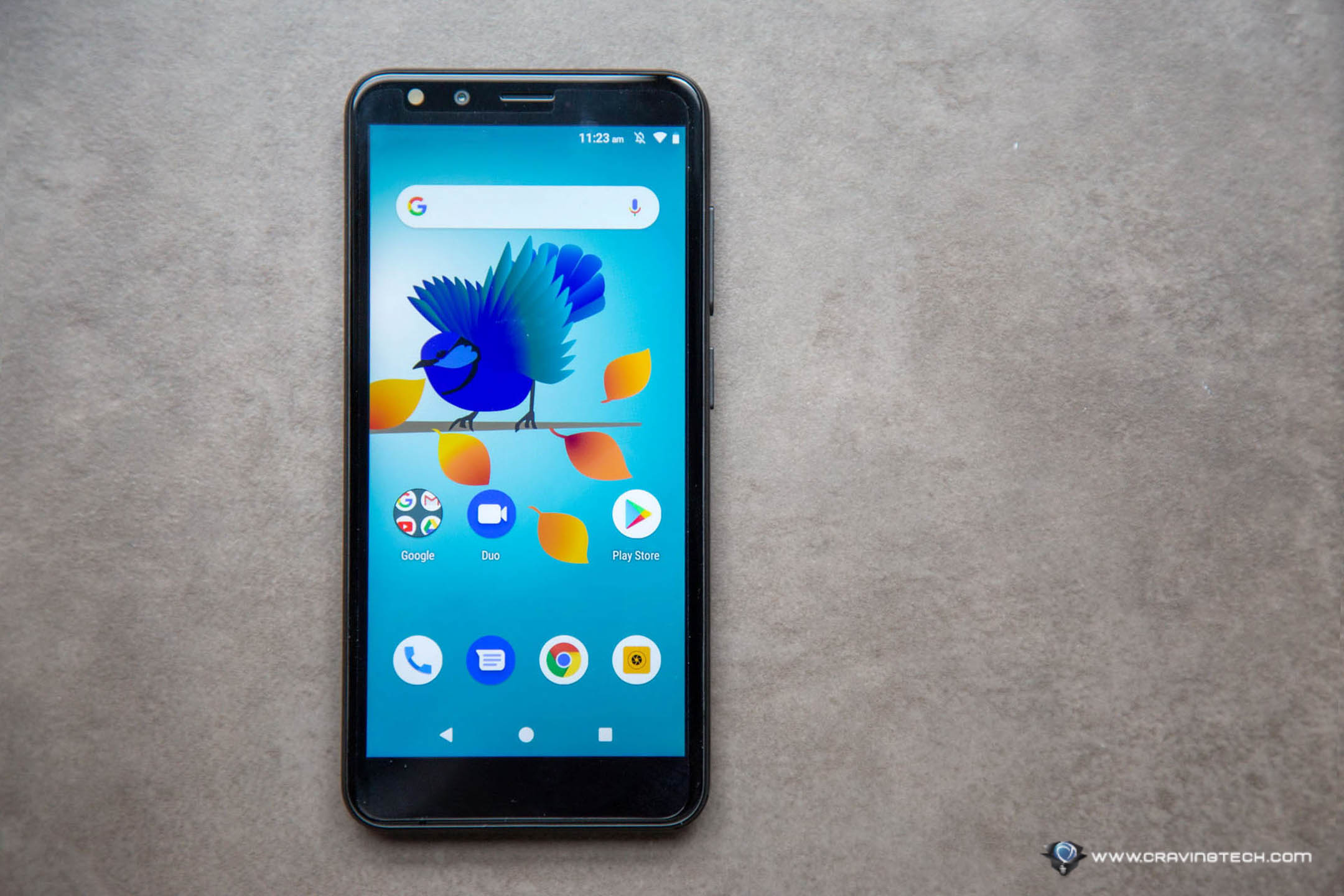 Battery
It's commendable that Aspera Gem comes with a 2,500 mAh replaceable battery. The key operative word here is replaceable which is rare in today's world! For example, Apple charges quite a hefty amount to get the iPhone's battery replaced and newer Android phones don't even allow you to replace batteries easily.
Furthermore, you can survive with a full charge in one day, thanks to Aspera Gem's 2,500 mAh battery.
So it's got decent juice, I reckon.
Ergonomics
Aspera Gem's 5.5″ display screen size is great for those who don't like carrying huge phones that do not fit your pocket size perfectly. The IPS display resolution is 1440 x 720 pixels which are ample for this segment.
In a world where every phone is getting bigger and bigger, this Aspera Gem does feel just right when holding it. Plus, given its 163 grams of weight, it does feel light in your hand.
Camera
With 8MP rear + 5MP front camera specifications, the phone produces a decent quality of photos assuming good amount of light, like these below photos taken in my garden (no editing whatsoever).
Aspera Gem Review Conclusion
In my opinion, this phone might be more suitable for a secondary phone due to its performance. The slugginess has been a deal-breaker for me. Considering the specification looks adequate on paper, it's sad that it does not seem to perform as good as it should be in reality.
But if you are using the phone for calling and doing just basic stuffs like texting, the AU$149 phone is good enough, plus it has a 4G dual-sim slot if you ever need it for work related calls.
Disclosure: Aspera Gem review sample was supplied for reviewing but all opinions are mine and not paid

Pros
Affordable
Replaceable battery
Dual SIM
Headphone jack