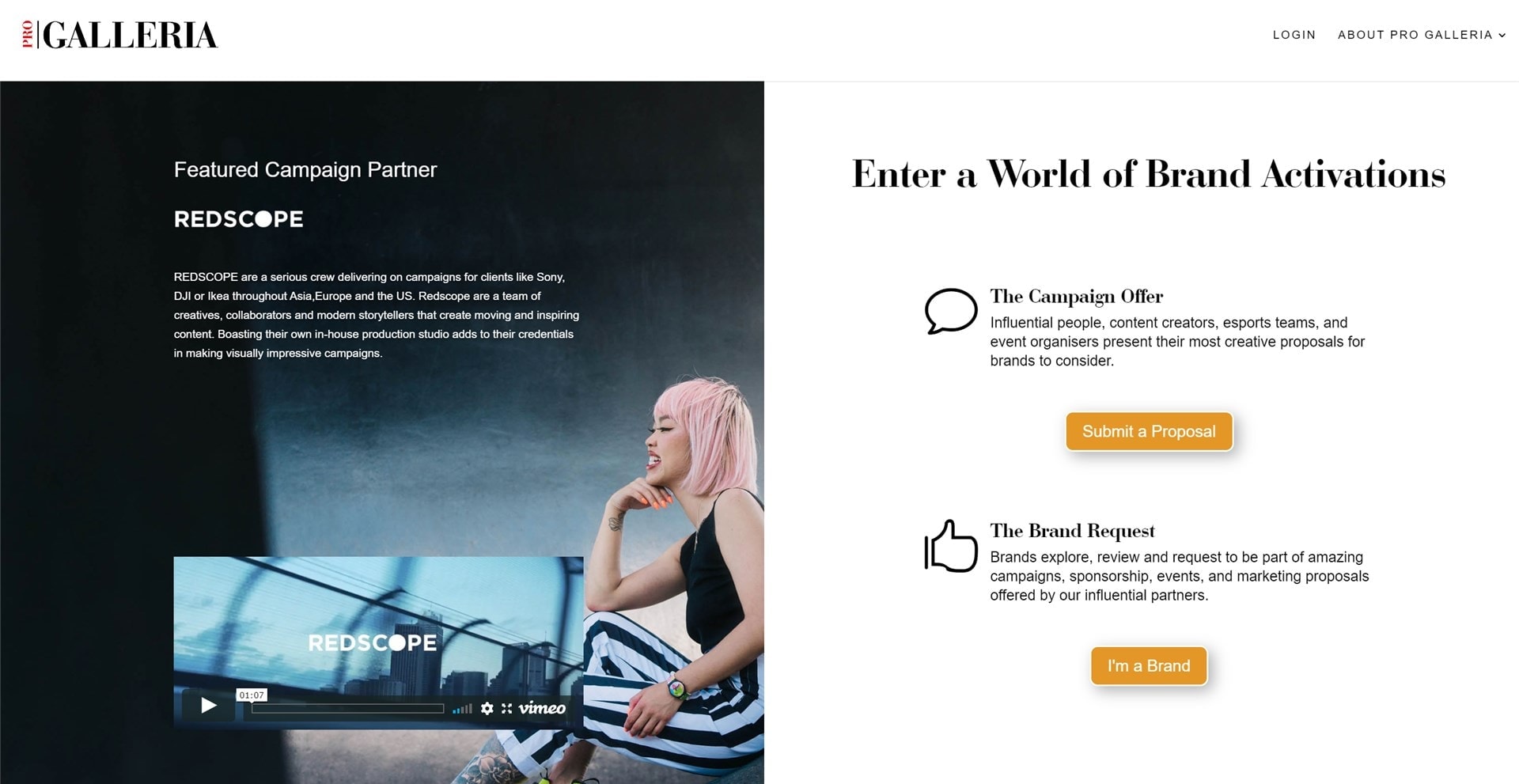 Some of our reviews here at Craving Tech were managed at PR Galleria, a place where influencers like myself can come and check to see what review opportunities are available. Tailored specifically to Craving Tech's niche, checking PR Galleria daily is a fun and exciting chore. "Is there something new to review?" is always on the top of my mind every morning. PR Galleria helps in connecting and introducing Brand products to content creators and influencers easily.
Now, from the same team behind the success of PR Galleria comes "Pro Galleria" where content creators, influencers, eSporst teams, and event organisers can submit proposals to become partners with brands, or when they are looking for sponsorships. They can submit as many proposals as they like – which will go into proposal gallery, and be promoted to campaign partners and brands.
On the other hand, brands can also come and search for many proposals and be connected with the content creators.
Behind Pro Galleria is "a team of account managers, publicists and digital marketing professionals with a track record in technology, gaming, esports, lifestyle and events" who will actively promoting the proposals and campaigns to the right people.
These are not just limited to reviewing opportunities, but on contents, advertorials, long term campaign & partnerships, and more at your fingertips and managed by the Pro Galleria team (they will take a small percentage from the campaign budget).
Make sure to check out their FAQs for Campaign Partners and Brands.