Lumen is the world's first hand-held, portable device to accurately measure your metabolism. This technology was previously only available to top athletes, in hospitals and clinics, however, metabolic testing is now available to you and me. 
In a nutshell, metabolism is the chemical reaction in your body's cells that change food into energy. 
Have you ever wondered whether your body is burning your body fat or not? This is the ultimate question that many of us have been pondering. Ideally, you want to burn your body fat first to lose weight. 
What does it do?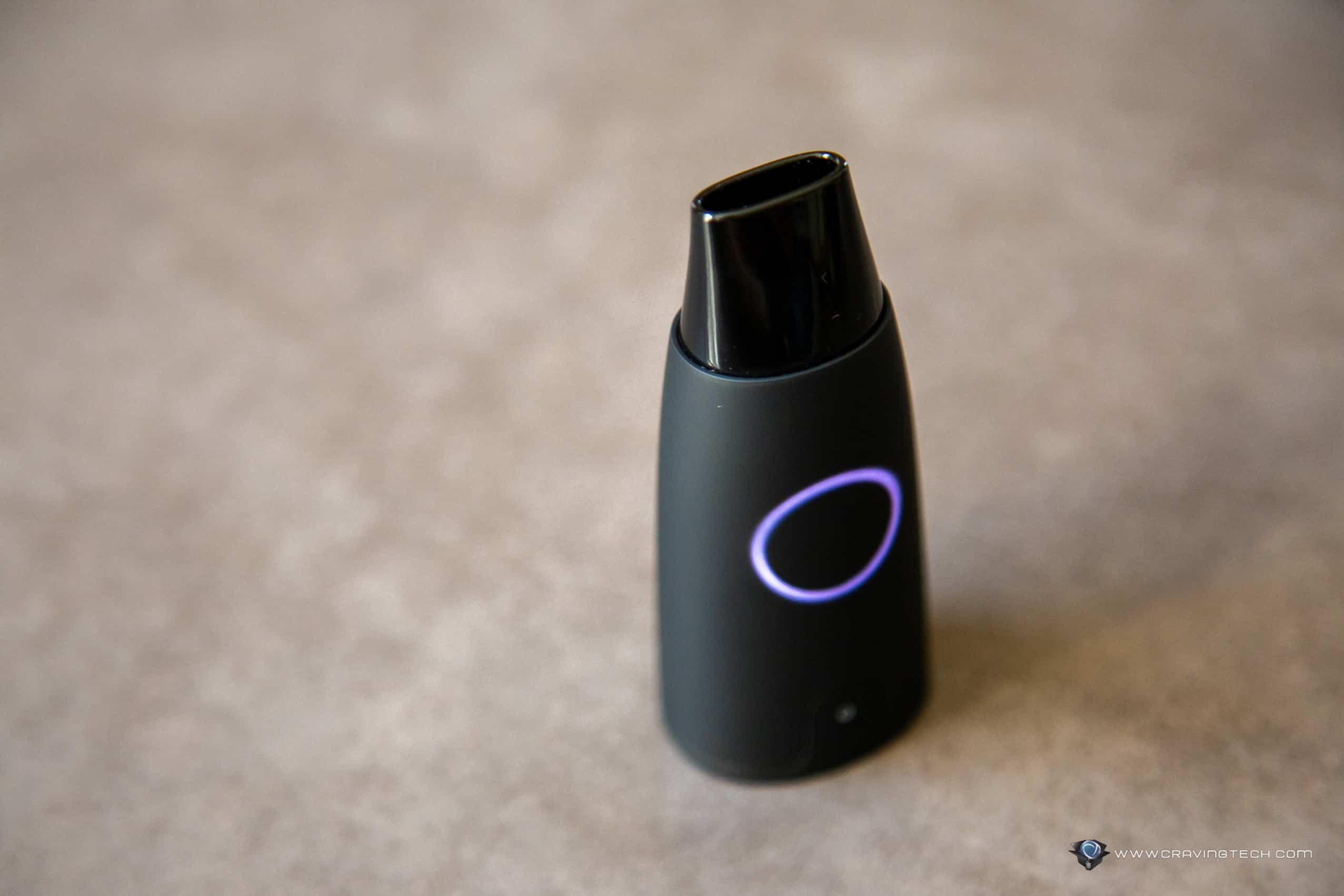 Lumen is a portable device that can measure your metabolism from your breath. 
All you have to do is inhale for a few seconds (it takes some practice at first), and exhale for a few seconds.
Sometimes it requires you to inhale or exhale two times to get an accurate result.
Then, Lumen uses a CO2 sensor and flow meter to determine the CO2 concentration in your breath. It suggests the type of fuel your body is using to make energy.
If you've used a breathalyzer before, you will be familiar with such a process.
It gives you a daily measurement of your source of energy (either fats or carbs on a scale of 1 to 5, based on your RER). The Respiratory Exchange Ratio (RER) is the ratio between the metabolic production of carbon dioxide (CO2) and the uptake of oxygen (O2).
As a rule of thumb, an RER around 0.7 shows that fat is the dominant fuel source, on the other hand, an RER of 1.0 means that carbohydrate is the main fuel source, and a value between 0.7 and 1.0 suggests a mix of both fat and carbohydrate.
Lumen then uses these metrics to provide you with a flex score, showing how flexible your metabolism is. The measurement is a comprehensive evaluation of your metabolism initially based on 4-8 weeks of measurements and other tracked metabolic factors to determine your flexibility.
First impression
The packaging is sleek, everything comes in black (from the box to the device). The Lumen itself feels premium when you hold it and is well-built. The cap is made of solid steel which is a nice touch.
For first time use, you need to download the Lumen Metabolism Tracker app (available on both iOS and Android). Once installed, you'll have to create an account and then you turn on the device by pressing the power button. It's been pre-charged so you can use it straight away. 
The pairing process is seamless, the app will automatically look for the Lumen device. 
What do you get in the box?
Lumen
USB-C cable
Charging dock
Pouch
Does it work?
I've been using it for the past two weeks and I must admit it's been helpful for me in reaching my health goal.
Let me give you a bit of background. 
My height is 1.8m and my weight was around 76.5kg at the beginning of this year. The early indicator has always been my pants, if the waist feels tight, it's an infallible sign that I've gained weight. This has prompted me to reduce my weight to 71kg by Easter. Effectively, I must lose at least 1 kg per month on average. 
Please note that I've always considered myself to be healthy, however, my weight has been always fluctuating between 71kg and 76kg in the past three years.
I routinely have my blood checked once a year. I don't smoke nor drink. I ride my Peloton bike for 20-30 mins every day and I also do brisk walking for around 45 minutes almost every day. 
However, I've been struggling to lose that 1 kg per month goal. But everything changed since I started intermittent fasting early last month. 
So the timing couldn't be better. I got to use Lumen to gauge how effective my intermittent fasting has been.
Previously, without Lumen, I had no way to know whether I'm burning fat or calories. The only way for me is to measure my weight on a scale every day.
The way I structured my intermittent fasting is that I have a 6 hours eating window. I typically have my breakfast (oats) at noon, lunch at 2.30 pm and dinner at 6 pm. So when I ride my Peloton bike, I am running empty. 
I've measured my metabolism with Lumen at least once a day in the past two weeks. I've only managed to score 1 (the best score) once and the majority of the time would be between 3 to 5. 
There are 5 Lumen levels:
Level 1: Total fat burn (84%-100% fat – this is your morning goal)
Level 2: Serious fat burn (63%-80% fat)
Level 3: Fat & carb burn (42%-60% fat)
Level 4: Serious fat burn (60%-77% carbs)
Level 5: Total carb burn (80%-100% carbs)
It's recommended to measure your metabolism the first time in the morning (before exercise or before breakfast). 
Please note that you are advised to measure your metabolism as often as possible, to get the full metabolic range. 
These are some guidelines on when you should use Lumen:
Morning
30-min before exercise
30-min after exercise
Before eating
After eating (wait 1-2 hours)
After fasting
Before sleeping
Based on these data, the app gives you a daily plan which includes nutrition and lifestyle recommendations.
I must admit I didn't follow the nutrition advice as I'm following my regime (low carb). 
Plus you can set your daily activities in the app, and also log your food intake (just like a food journal).
How's the battery?
The battery is really good, it lasts up to two weeks after a full charge. You can charge it using the provided charging dock via USB-C cable. 
Verdict
After two weeks of usage, Lumen has helped me in achieving my health goal as my weight is now 72.6 kg and my BMI is now 22.5 (which is in the healthy range).
Please note that Lumen gives you the insight but you will still need to have the discipline to do the necessary tasks (like fasting, exercise, etc).
I would recommend Lumen to someone who wishes to improve his/her metabolism by getting a better insight on how to burn fat efficiently.
You can buy one at the Lumen website for AU$439 and use CRAVINGTECH30 at checkout for $30 off any purchase. There is no subscription required in Australia at the time of writing
Disclosure: Lumen review sample was supplied for reviewing