Turtle Beach Elite Atlas Aero Review – As a gamer, it would be a dream to have a headset that gives you superhuman hearing. Well now, it is no longer a dream as the giant gaming headset company, Turtle Beach, has brought us the Elite Atlas Aero. This new and improved headset now offers high customisability, better sound quality, and most importantly, a wireless setup.
Is this "ultimate high-performance" headset good enough to improve my K/D (Kill and Death ratio)?
Packaging & Unboxing
Turtle Beach Elite Atlas Aero Wireless Gaming Headset comes with the headset unit, removable microphone, wireless USB transmitter, 3.5mm mobile cable with inline microphone, USB charging cable, and a user manual.
Look and Feel
The Elite Atlas Aero does not look like a typical gaming headset. It does not carry their overly aggressive design or the dazzling RGB lights, but rather sleek and modern. The overall matte finish, premium looks are supported by the sturdy metal headband.
I like the design details that are incorporated; how they integrate the adjustment straps to the headband and the exposed speaker inside the cups. The build quality of Elite Atlas Aero is solidly durable.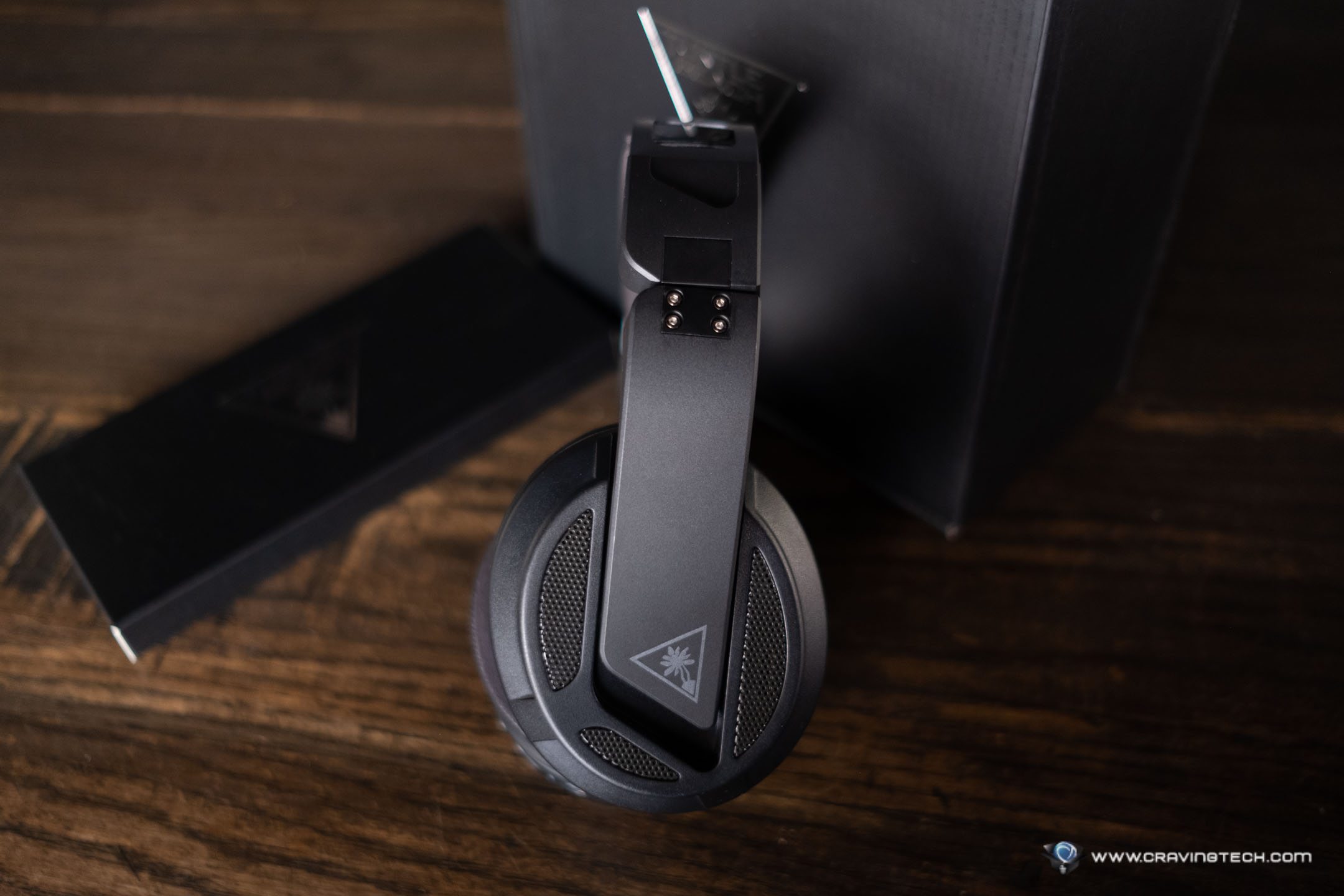 I am impressed by the cushioning of this headset. The thick memory foam earpads firmly grasp the contour around your ears without being too harsh. They feel comfortable even after a long session of gaming. The suspended head support is wrapped with a soft fabric, relieving a bit of the headset's weight while not hindering your gameplay.
I needed a few hours of usage to get used to the tight fit of the Elite Atlas Aero, but it does latches on securely to your head while you celebrate your victories. Unfortunately, I have to take the headset off a few times during my gaming session as I felt a slight pressure around my ear. The bulkiness of the ear cups and overall weight of this feature-packed headset are also slightly bothersome. You will always feel this headset on your head, even after hours of usage.
The left ear cup houses the volume wheel, microphone monitoring wheel, USB charging port, power button, "Superhuman Hearing" button, 3.5mm jack port, microphone port, and the mic's mute button. Due to the position of the volume wheel, I accidentally changed the volume while holding the headset at times. The wheels' resistant does not help much either as they are easy to trigger with only a little resistance.
Performance and Features
Sound Quality
The Elite Atlas Aero with its 50mm Nanoclear speaker sounds great for gaming, listening to music, or watching movies. It produces a balanced all-around sound that is more than enough for your gaming needs. The speakers are clear as it picks up a wide range of frequency with no fuzziness. From a little reload sound, in-game chattery, to feint ambience noises, every sound comes out sharply. Even though this headset does not pack a powerful bass, I am happy with the gaming experience accompanied by it.
Superhuman Hearing
Turtle Beach's Superhuman Hearing feature blew my mind! It boosts specific sound frequencies, highlighting steps and gunfires while distinguishing them from other background noises. The enhanced footsteps sound helped me prepare for oncoming enemies in Counter-Strike: Global Offensive, Rainbow Six Siege, and Overwatch. Besides the competitive advantage, the crisp sound of gunfire has improved my overall gaming experience.
While playing shooting or tactical games with the Superhuman Hearing is "cheatingly" fun, having it on while listening to music or videos is not. This feature boosts vocals and high pitch voices (such as acoustic guitar and piano), overpowering other deeper tones. It does not make these activities unenjoyable, but it decreases the whole package offered by the music or movie. It might not suit atmospheric games as well. Turning this feature off will solve this problem.
Waves Nx 3D Audio
Paired with the Superhuman Hearing, the Waves Nx 3D Audio offers you a significant competitive edge which will help you detect the location of your opponents as they shoot or move around. While most games have a built-in spatial sound generator, the Waves Nx 3D narrows down the source of sounds, from a relatively large area to almost a point. It helped me guard a room in R6 Siege as I can accurately detect the direction of my opponents with not much of a problem!
ProSpec
ProSpec is Turtle Beach mechanism for glasses-wearing gamers out there. It relieves the pressure from your glasses by pulling a small part of the ear pads backward. The ProSpec tension is adjustable through the back of the easily removable ear pads, to accommodate different frame thickness. Unfortunately, I cannot test this feature as I do not wear glasses but you may read a similar feature on the Turtle Beach Stealth 600 reviewed by Alvin who happens to wear glasses.
Microphone
The Elite Atlas Aero provides a detachable microphone for your team communication needs. The recording quality is decent enough to chat with my teammates. It successfully filters much of the background noise, including my laptop's fan noise. However, while testing this microphone on Discord, my friends detected a small static noise at the end of my communication, but it is nothing overly disturbing.
Turtle Beach Control Studio
Turtle Beach Control Studio is a companion app for this headset that is only available to Windows 10 users. It is a powerful tool that allows you to customise your audio preference, adjust the Superhuman Hearing level, remap one button and wheel, and create macros. You will have access to your game, chat, and microphone EQ where you can fine-tune your experience. I am impressed by the high level of customisability that Turtle Beach has to offer. Amazing!
Note that the wireless setup, Superhuman Hearing, Wavex Nx 3D Audio, and Turtle Beach Control Studio are only available to Windows 10 PC users. Connecting to other devices requires the 3.5mm jack.
Turtle Beach Elite Atlas Aero Review – My Verdict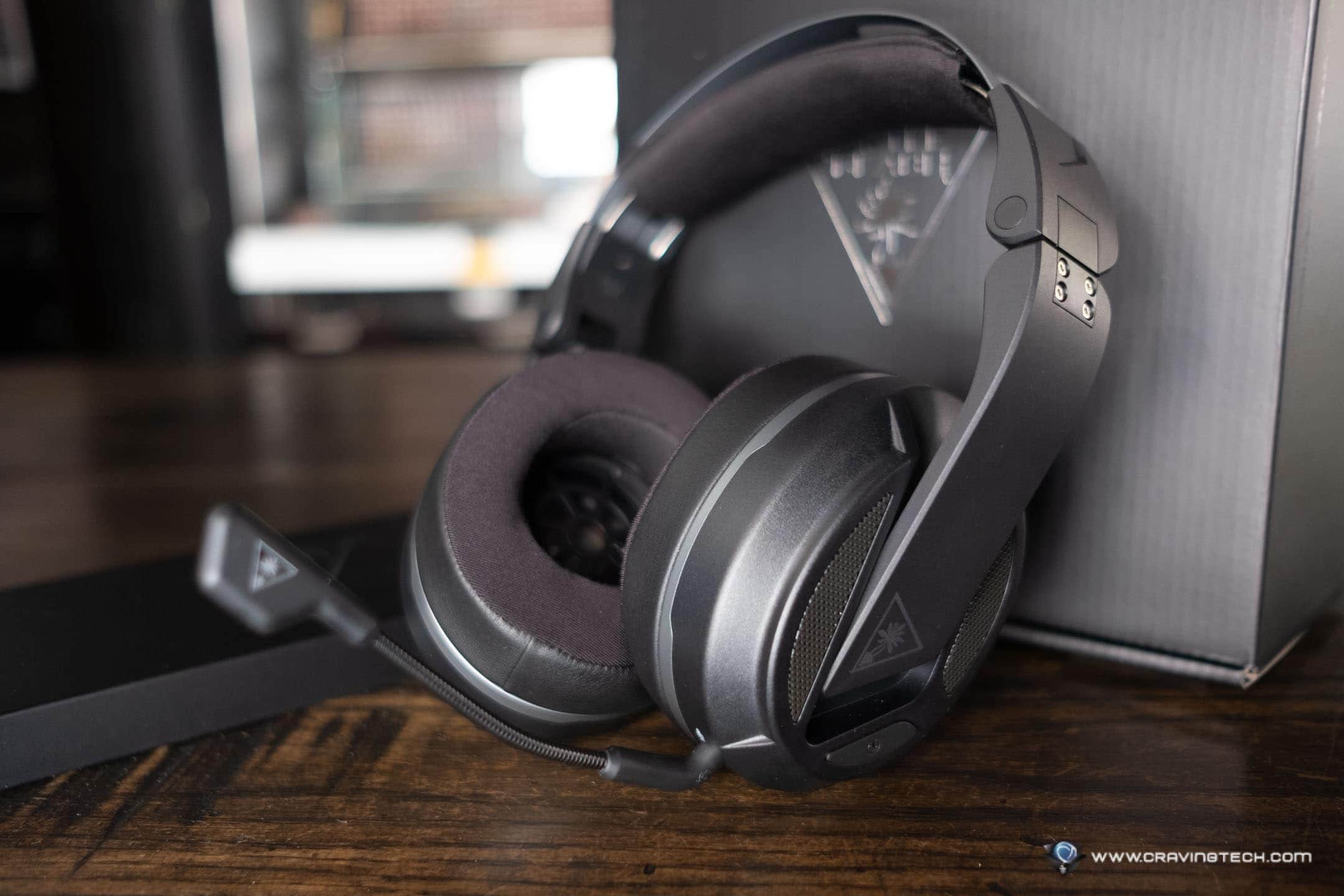 Turtle Beach Elite Atlas Aero offers a substantial competitive edge by enhancing gunfire and steps. The thick and firm cushioning help alleviate most of the headset's weight. With what this headset packed within its slightly bulky build, I am satisfied. My overall gaming experience is further improved, not only by its sound quality but also its impressive look. For AU$269.00 at JB Hi-Fi, you are sure to get a wireless headset that will improve your gaming awareness with impressive sound quality. Just make sure that the headset fits your head nicely as they are a bit tight.
Now, to answer the ultimate question, does this wireless headset increase my K/D? Well, it should have, but my mechanical skills are just that bad. Sadly, not hearing the enemies is not a viable excuse now.
Disclosure: Turtle Beach Elite Atlas Aero review sample was supplied for reviewing but all opinions are mine and not paid
Turtle Beach Elite Atlas Aero Review
Summary
Impressive sound quality with Superhuman Hearing mode to improve your battlefield awareness
Pros
Superhuman Hearing feature paired with the Waves Nx 3D Audio
Non-gaming headset aesthetic
30 hours of wireless usage
Great sound quality overall
High level of customizability through the app
Cons
Tight fit and slight hefty weight
Features are only available in Windows PC