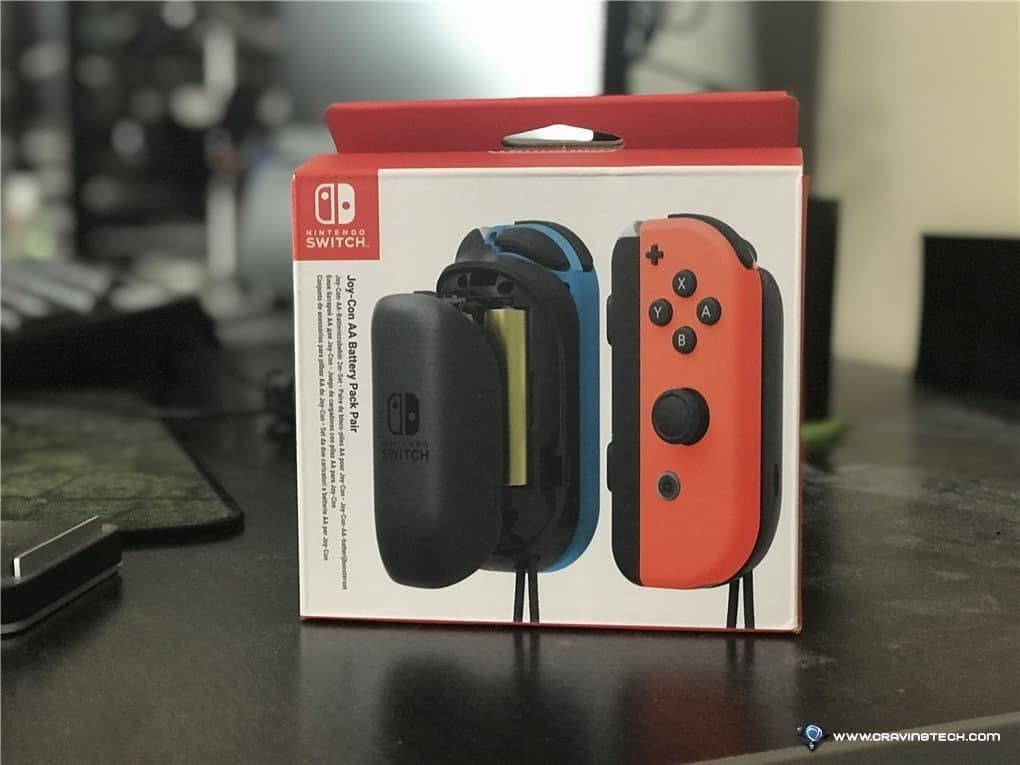 Nintendo Switch's versatility with its Joy-Con controllers has made many console gamers happy, including myself (check out my review on the Nintendo Switch). When the TV is used by a family member to watch Soap Opera, I could take the console out from its cradle and play on the couch. When friends come over, I could split the controllers into two and play Mario Kart 8 Deluxe.
The Joy-Con controllers have great battery life (around 20 hours) and easy to charge. However, there were times when we forgot to charge our Joy-Con controllers and the battery was running low. We then could not play because charging the Joy-Con requires them to be plugged into a charging device (i.e the console, or other charging solutions).
But thanks to this Joy-Con AA Battery Pack, you can now charge your Joy-Con Controllers on the go with the help of 2x AA batteries.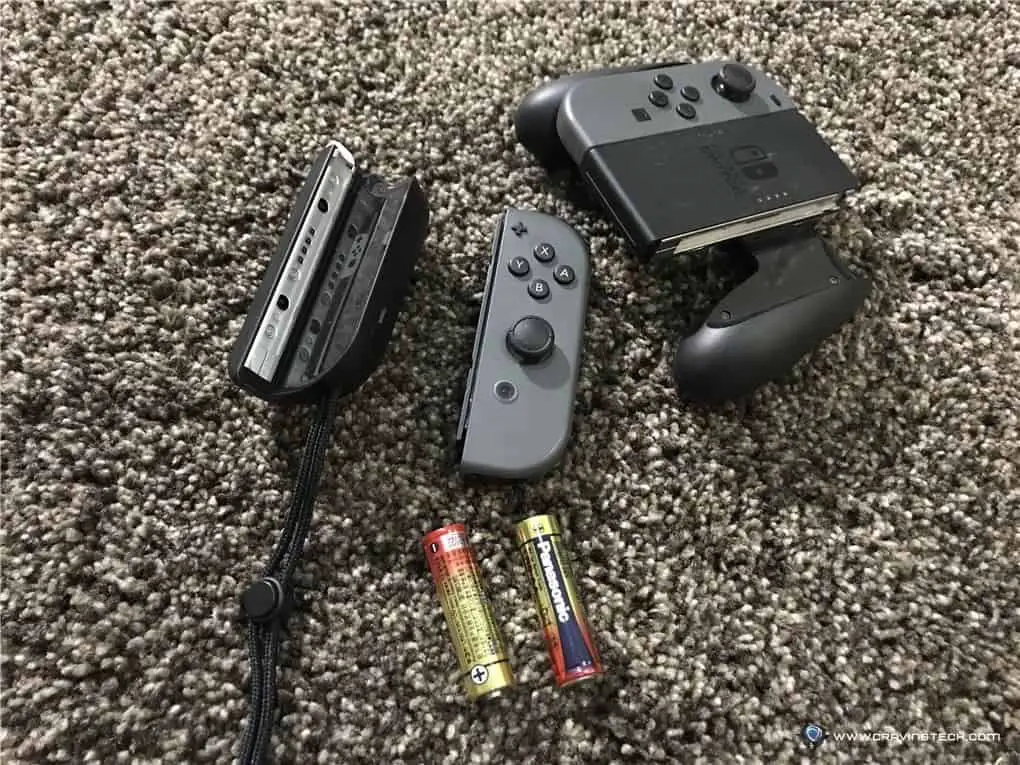 Note that the product is not a Joy-Con controller that runs on AA batteries but rather, an extension to it (so, the packaging itself does not come with the Joy-Con controllers). The Battery Pack needs to be attached to an existing Joy-Con controller, which will then charge the controller while you are using it.
It adds bulk to the existing Joy-Con controller in a good way, especially if you have larger hands. More comfort, more battery life, we really can't complain. There is no on/off switch button, so if you just want to use the Battery Pack for the comfort, you should take the AA batteries out of the compartments.
We have friends coming over on the weekend to play Mario Kart 8 (4 players) so batteries tend to fall short if we have not charged all controllers evenly beforehand. Thanks to this Nintendo Switch Joy-Con AA Battery Pack, we now always has a backup plan.
According to Nintendo, the included Alkaline AA batteries (2 on each unit) can fully charge the Joy-Con controller approximately one time. That means another extra 20 hours or so of playing time.
Definitely worth getting if you always find yourself in a flat battery situation while you game on the Nintendo Switch!
Nintendo Switch Joy-Con AA Battery Pack can be purchased for AU$49 at the retail stores by the time this article is written.
Disclosure: Nintendo Switch Joy-Con AA Battery Pack review sample was supplied for reviewing but all opinions are mine and not paid.