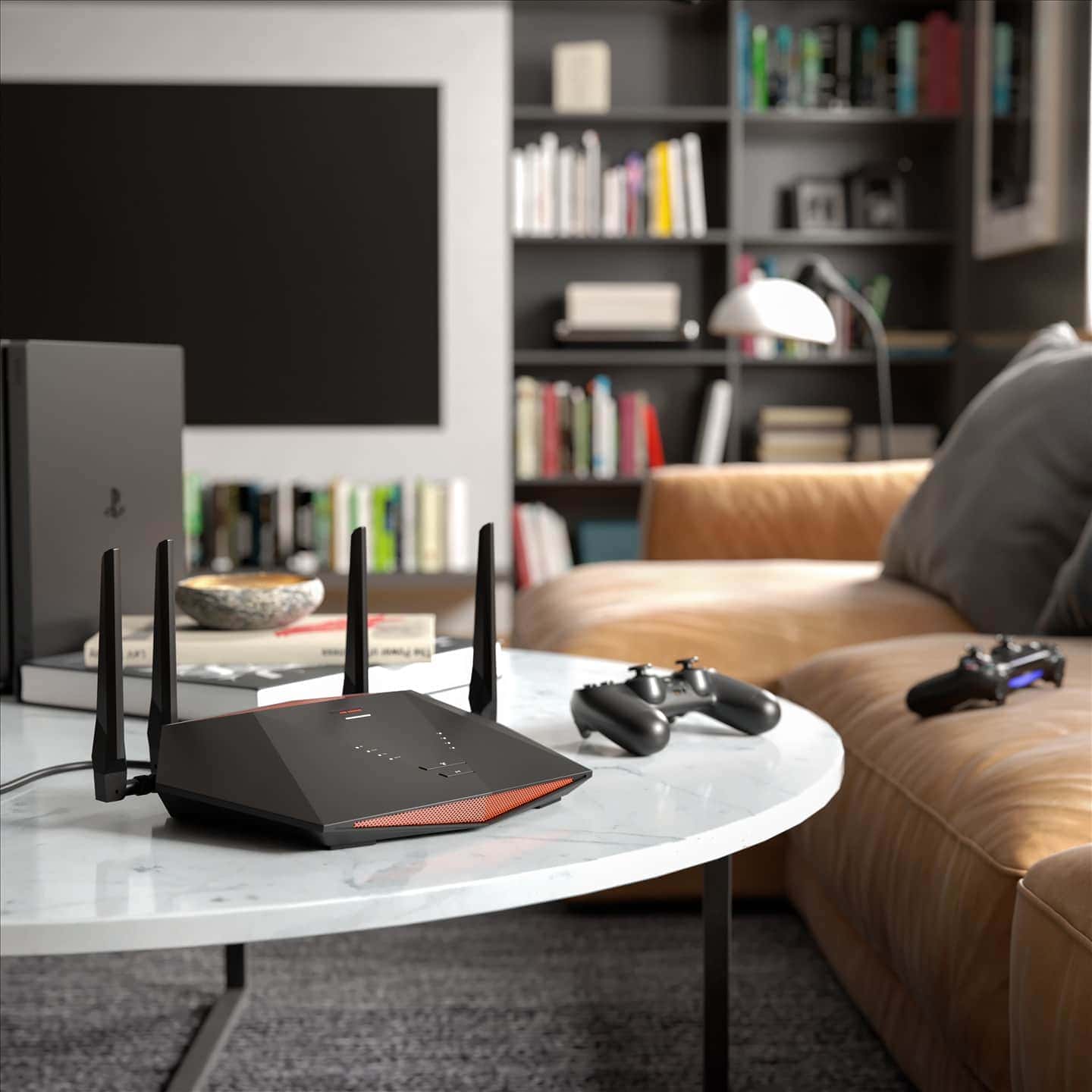 NETGEAR Nighthawk Pro Gaming XR500 is still one of the most stable routers I've ever had and reviewed so far, plus it is powered by the advanced DumaOS well known to gamers. But this is late 2020 and it's all about WiFi 6.
With that, NETGEAR has just launched the latest, most sophisticated WiFi 6 gaming router, the Nighthawk Pro Gaming XR1000.
The Nighthawk Pro Gaming XR1000 is the first WiFi 6 gaming router powered by DumaOS 3.0 gaming software. It is made specifically for gamers to ensure network stabilisation and performance during gameplay, such as reduction of lag spikes.
I've had great experience with the XR500 on WiFi 5 where the OS could identify that I was gaming and made sure I've got the traffic and bandwidth prioritisation, among other things.
The latest DumaOS 3.0 includes:
Customisable Geo-Fencing – customise and filter the game servers to connect and play on
Ping Heatmap – ping your favourite game servers and display their connection quality on the world map
Application QoS with Bandwidth Allocation – ensuring your gaming devices get the priority
Connection Benchmark – test your connection speed, ping, and performance under peak congestion
Traffic Controller – blocks traffic by device or application on a schedule
The XR1000 is a WiFi 6 AX5400 router, which looks similar by spec to the D-Link X5460 WiFi 6 router I'm still reviewing, but it's definitely the DumaOS that makes a whole world of difference offering stable network and advanced, customisable options.
NETGEAR Nighthawk Pro Gaming XR1000 is the top tier WiFi 6 gaming router NETGEAR has to offer at the moment. It also has 5 Gigabit Ethernet ports (1 WAN and 4 LAN) and a powerful 1.5GHz Triple-Core processor.
The Nighthawk Pro Gaming XR1000 WiFi 6 AX5400 router will be available in Australia from late-November 2020 with an RRP of $549 (AUD), and will be available initially through JB HiFi in Australia.