NAVIGON 2 for iPhone and NAVIGON 4 for Android devices are coming in a few weeks. NAVIGON is one of the most popular navigation apps for the smartphones – check Craving Tech's NAVIGON for iPhone review among the other GPS apps.
The new version includes a new interface update (a simplified user interface), map updating features, and a few more such as monitoring drivers' behaviors.
According to Gerhard Mayr, NAVIGON vice-president, they went back to the drawing board to investigate on how to take the smartphone navigation to the next level. According to him, most of their users want a better way to update maps and to have a more intuitive user interface. These two points made it to the top priorities. The company listens and delivers.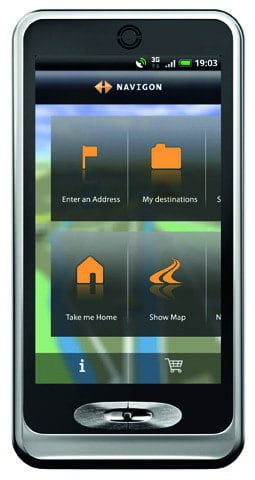 NAVIGON's navigation apps for Android devices and the iPhone will include the following new features:
New Map Update Capabilities
Quarterly map updates will be offered by NAVIGON FreshMaps and will ensure the most accurate maps possible for a one-time fee for the lifetime of the product.
Simplified User Interface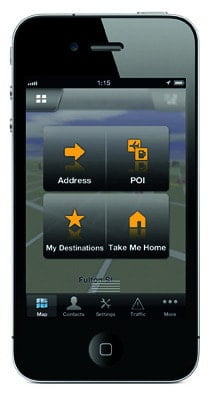 Each application for different devices will be customised to take advantage of the platform and to provide the best experience in it. NAVIGON'S iPhone app allows users to use multi-touch gestures, for example.
Other Features
The new Android app will have a new cockpit function that displays real-time driving data to monitor driving behaviors. This will ensure the best customised experience for different drivers and users of the app.
If you have a Samsung Galaxy S II, you'll also get the NAVIGON for free (a simplified version, I should say as it doesn't include spoken street names and a few other goodies).