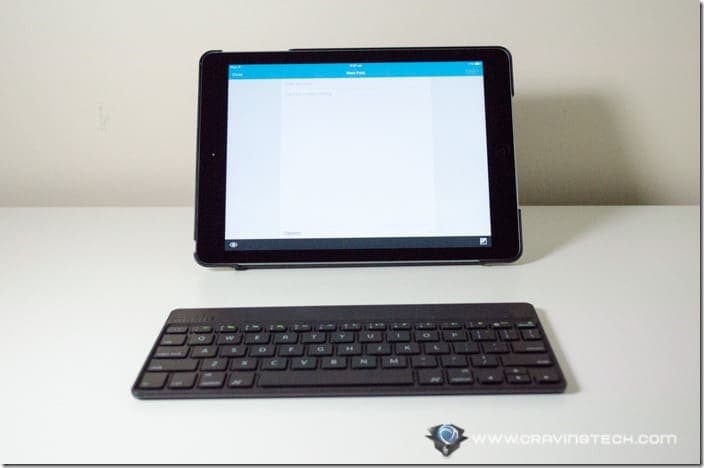 It's one of those "why no one has ever thought of this before" moments when I first saw the Moshi VersaKeyboard case for the iPad Air. A keyboard case normally takes the experience of simplicity away from using your iPad and a separate Bluetooth keyboard takes too much of a hassle to be carried around separately.
The guys at Moshi come up with something cool: an iPad folio case with a hidden, detachable Bluetooth keyboard.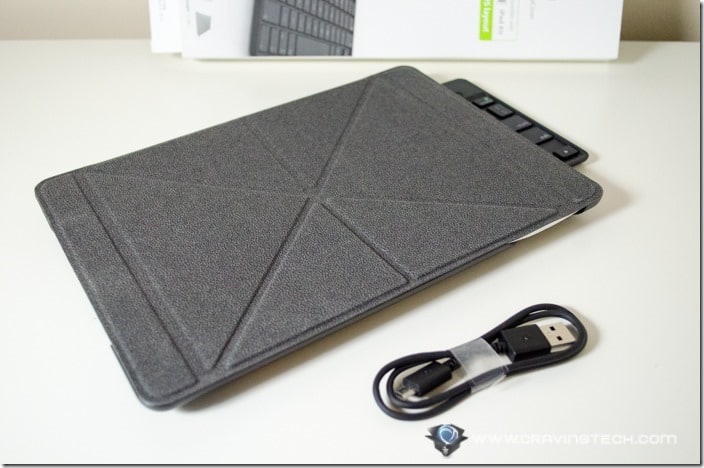 Moshi VersaKeyboard case itself is really slim, but the cover is really thin (for a purpose that I will explain later) – which means that the case is only good for providing minor protection.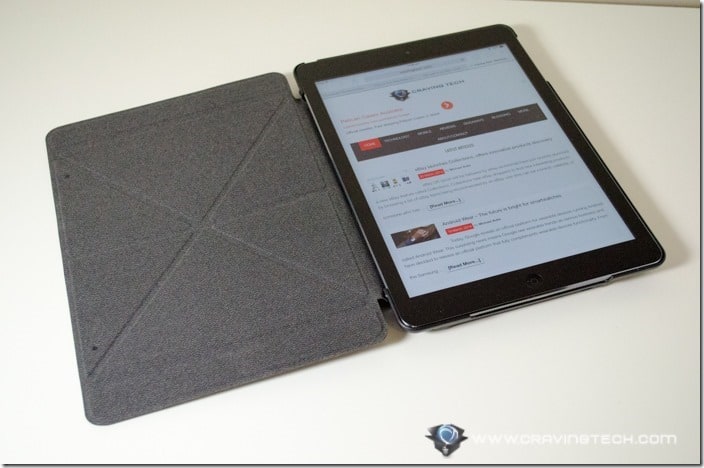 Concealed well inside a mini storage box, the Bluetooth keyboard will give you a better typing experience on the iPad Air, when you need it. For reading or activities other than typing, the keyboard can be stowed away inside the case itself.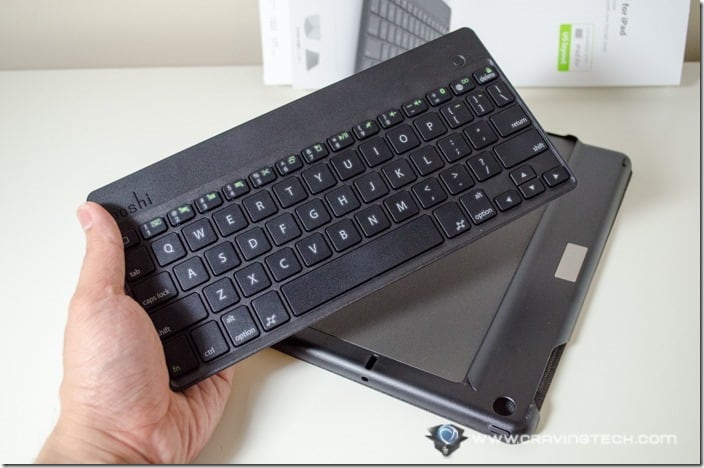 This gives iPad owners flexibilities and a better experience, compared to having the keyboard attached to the case at all times. For example, you can also choose not to carry the keyboard on the case if you don't feel like you are going to need it for the day.
The keyboard keys have great tactile response like the ones on a real keyboard. Typing email replies, iMessages, or an article such as this is a no brainer on the VersaKeyboard. It definitely improves the iPad typing experience by a great margin.
Fold the cover around and you'll have a magic stand, which is great for watching movies or for typing (both on-screen and with the keyboard). Unlike the stand solutions on most iPad folio cases, VersaKeyboard gives you an option to use your iPad in both Portrait and Landscape mode.
You only need to fold it in one direction and the stand can then be used in any of these instances:
For watching movies or typing with the keyboard:
Reading magazines in Portrait mode:
For typing on screen (in case your keyboard runs out of battery):
Overall, the case protects the iPad Air from minor scratches and provides easy access to ports, cameras, and buttons at the same time.
Make no mistake, however. Having a keyboard anywhere on a case will always make the case bulkier than a plain portfolio case. The case weighs around 380 grams (almost as heavy as the iPad Air itself which weighs around 469-478 grams, depending on your model). It's a price that you have to pay if you want to include a keyboard on any case. Moshi Versa Keyboard, however, gives you that flexibility of having a unique folio case design and better typing experience with a solid keyboard when you need one.
Official video of Moshi VersaKeyboard case for iPad Air:
Disclosure: Review sample was sponsored by Moshi. All opinions are 100% mine
[AMAZONPRODUCTS asin="B00IA6T4IA"]