Just got your shiny, new iPhone 14/14 Pro/14 Pro Max? While it looks really good, the iPhone is kind of slippery and you might be wondering when you are going to accidentally damage or even make a minor scratch on it. But worry not, because this luxury leather case from Mujjo can protect your iPhone from the daily bumps and scratches, while making sure that it still looks as good.
Mujjo case is made with vegetable-tanned Ecco leather from Netherlands that ages beautifully over a period of time and also gets a Gold rating for environmental standards.
The promise of the leather is that over time, the colour will become richer and unique as you use the iPhone within the case. It does sound pretty good on paper so we'll have to see how it holds up over the months (and years).
It's available in three different colours: Black, Tan, and Monaco Blue (which is the sample I have here). It looks really good under different lighting conditions and angles – elegant and professional at the same time. Note that in real life, it actually looks much better than the photos here as I think the lens can't capture its unique colour properties. Though, please also check the official product photos on their website as it looks more consistent with how it looks in real life.
The case offers plenty of protection. There is a raised bump around the rear camera lenses which protects them while you lay the iPhone 14 flat on the table. A 1mm raise above the edge of the glass protects the iPhone screen and keeps abrasive surfaces away from the screen. Metal buttons cover the side buttons to give it extra protection while still keeping them responsive from clicks. The charging port and speakers are left uncovered.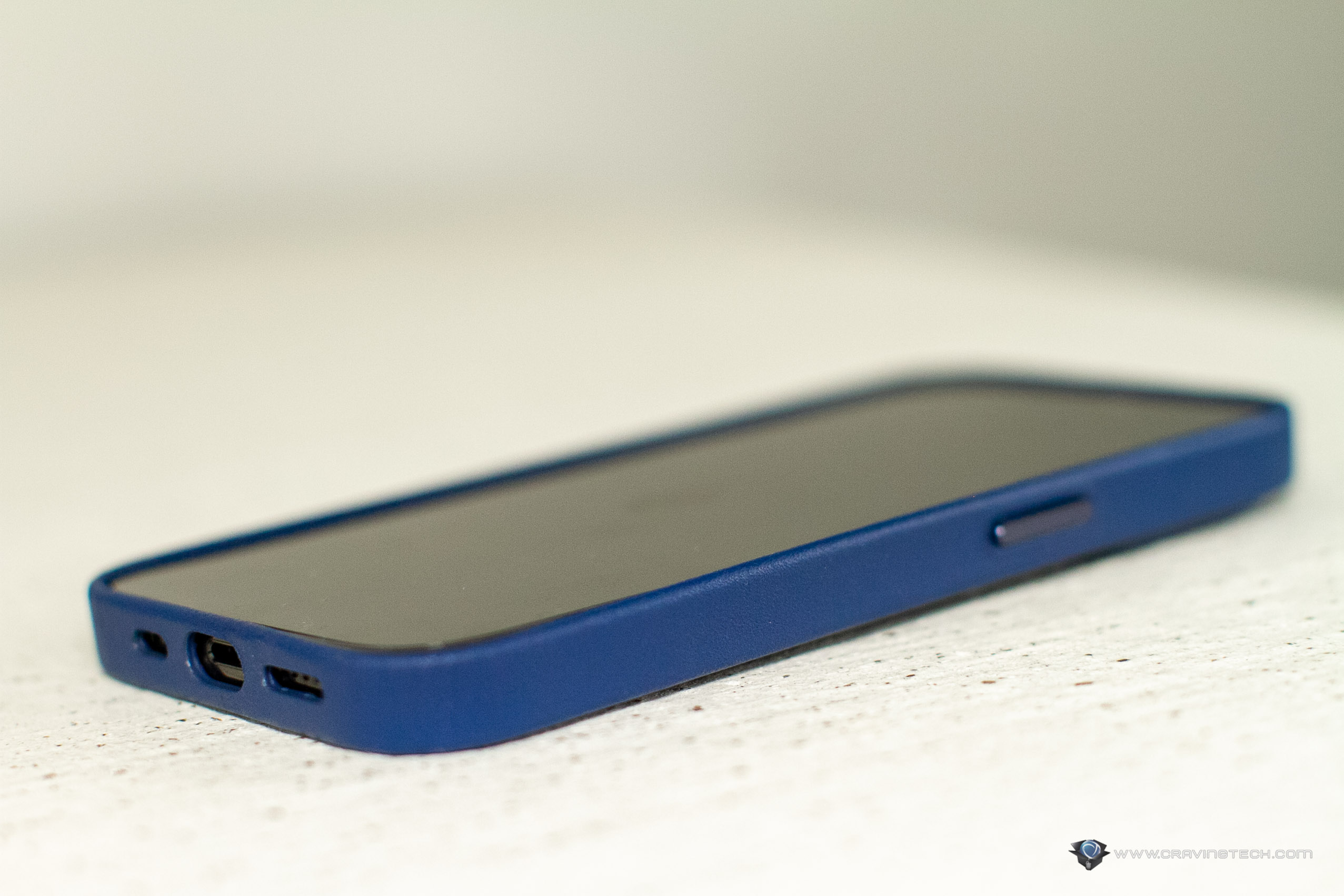 Mujjo iPhone 14 case also supports Apple MagSafe so you can still use your iPhone with MagSafe-supported wireless chargers like these mophie snap+ wireless charger and Belkin BOOST CHARGE PRO 2-in-1.
Mujjo iPhone 14 Leather Case (also available in Leather Wallet Case) retails for US$54 and available now at mujjo.com.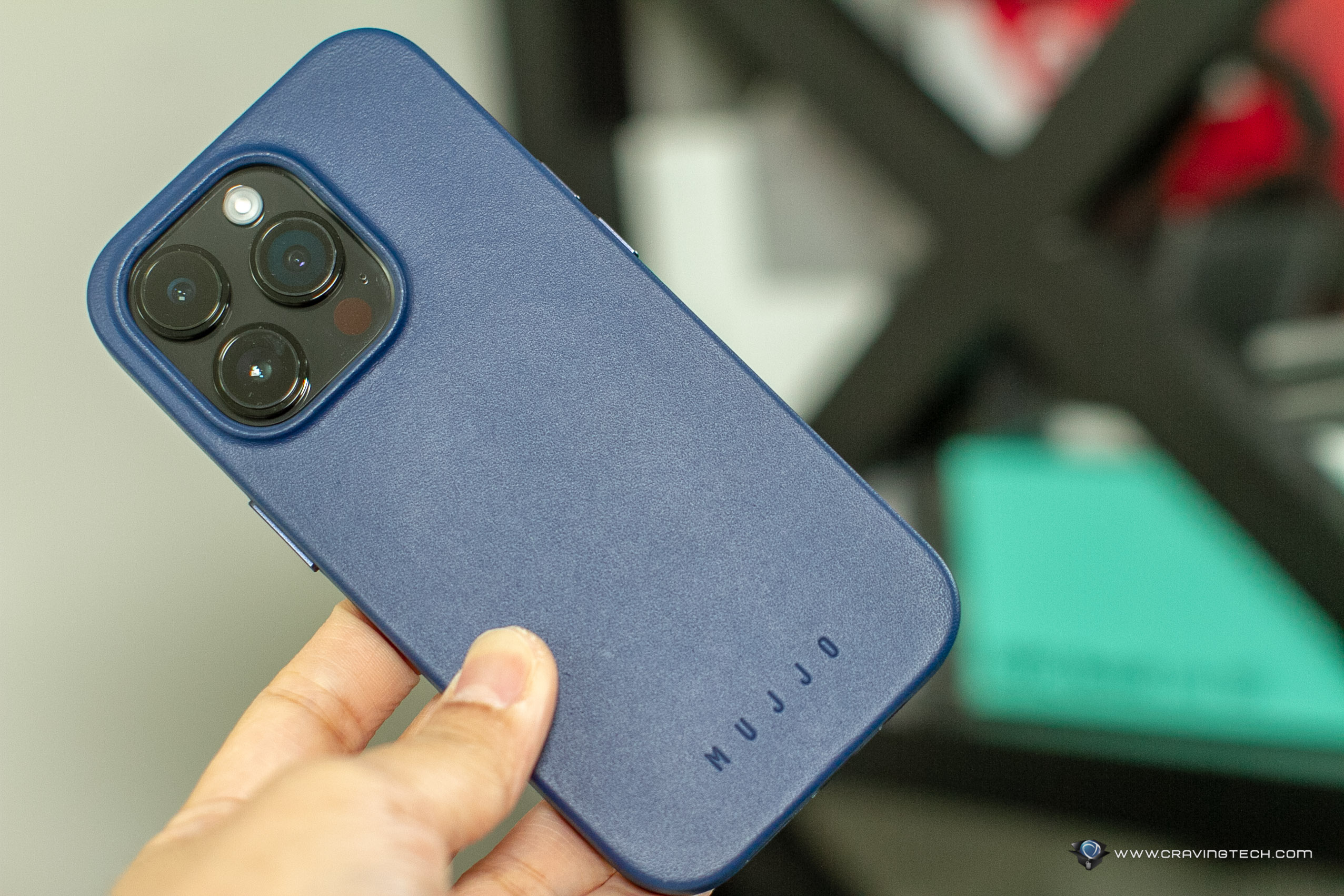 Disclosure: Mujjo leather case review sample for iPhone 14 Pro was supplied for reviewing