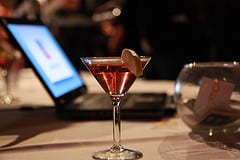 I've established good relationships with a lot of Public Relation agencies (with big clients) and also some technology vendors directly these few months through this blog. I've decided to add a few more categories under the "News" category to include press releases, new product innovation, or industry news from certain vendors. I hope that having more posts on your RSS reader/email from my blog doesn't necessarily mean a bad thing to have :)
Don't worry, I know some of you like my blogging tips' posts so I'll still have those in my agenda every now and then.
Anyway, I'm planning to have a few extra sub-categories such as:
Industry News (Any tech related news & press releases)
Software Release (If a software has a new version release, I'll publish it here)
What do you think? What other sub-categories do you think are good to have under this blog's News section?