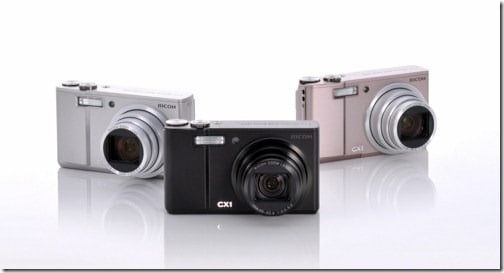 Ricoh sees the light through dynamic new 'eyes'
Ricoh's new CX1 digital camera seems to be made specifically for those who are more concerned to shoot great pictures rather than focusing on the technical aspect of photography.
The Ricoh CX1 features the double retracting 7.1x optical wide-angle zoom lens (28-200mm). It also uses a 9 Megapixel CMOS sensor usually reserved for digital SLR cameras to shoot continuous speeds of up to 120 frames per second.
One of Ricoh CX1 main features is the innovative dynamic range double shot mode which enhances camera's ability to process different light intensities. This innovation makes the CX1 to take 2 images with different exposures almost simultaneously then combines the best part of each image into a final recorded version.
There is also a multi pattern auto white balance function which addresses difficult light conditions. Ricoh CX1 delivers a more natural outcome by setting a white balance for each light source.
The macro photography functions of Ricoh CX1 also allow the user to shoot as close as 1 cm to the subject for the wide angle and 25cm for the telephoto.
Not to mention that Ricoh CX1 offers powerful editing functions on the camera itself so you don't really need a photo editing tool to make it happen.
Ricoh CX1 is available in three colours – black, silver, and champagne rose. RRP AU$599 incl. GST.
I should be getting a sample of Ricoh CX1 in my possession in the next few days. So stay tuned for my Ricoh CX1 review post :)
Ricoh CX1 Digital Point & Shoot Camera Kit, Hi Speed Shooting – Black Finish – U.S.A. Warranty with 2 GB SD Memory Card, Spare DB-70 Type Lithium-ion Battery, Camera Case,