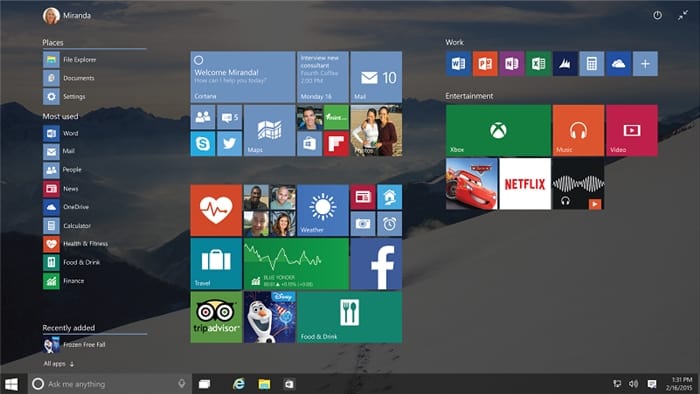 In a special event today, Microsoft officially unveiled Windows 10 to the public, along with its upcoming new browser, Spartan (goodbye, IE), DirectX 12, and a really interesting virtual reality headset called Microsoft HoloLens (make sure to watch the video on the site).
To those who haven't been following tech news, Windows 10 is the next version of Windows (skipping Windows 9) that should be available later this year. A public preview that you can download and install will be available some time next week.
For Windows 7 and Windows 8 owners, Microsoft Windows 10 will be a free upgrade, assuming you upgrade your existing Windows within the first year of Windows 10 release (no exact date yet). Once you upgrade, Windows 10 will be yours forever (you don't have to pay an annual fee or subscriptions after). It's unclear whether a subscription model will indeed be introduced when Windows 10 is out, however.
Here is Joe Belfiore explaining what's new on Windows 10:
Stay tuned for some coverage after I give Windows 10 Public Preview a whirl some time next week.
Source: Microsoft blog