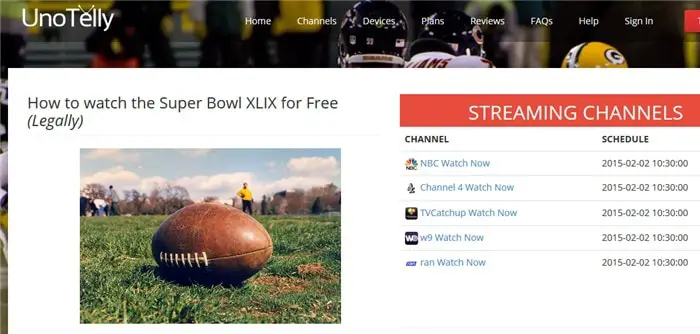 I'm not a fan of Super Bowl, but if you are, you'll be glad to know that UnoTelly is offering a free, legal service just for you to be able to watch Super Bowl from the comfort of your home. It will be streamed from channels such as NBC Sports, Channel 4 and a few others. If you have a Chromecast, Roku, Apple TV, or similar gadgets, you should also be able to stream the Super Bowl into your TV by configuring your router or do a direct stream from your PC.
UnoTelly (check our UnoTelly review) offers SmartDNS and VPN services to legally unlock websites that are geoblocked (I've been using it to access U.S Netflix in Australia, which works well with Google Chromecast setup in my router) .
Though UnoTelly services normally incur a subscription fee, they are happy to let you stream Super Bowl 2015 for free, even if you are not a UnoTelly subscriber. You do have to put in your email address (which, I assume will be used by them later on to entice you to join their paid service after – which you don't have to do).
It requires a bit of a set up by changing a DNS setting on your computer, but their page gives step-by-step instructions so you don't need to be a tech wiz at all.
Make sure to check their UnoTelly Super Bowl offer page for the instructions.