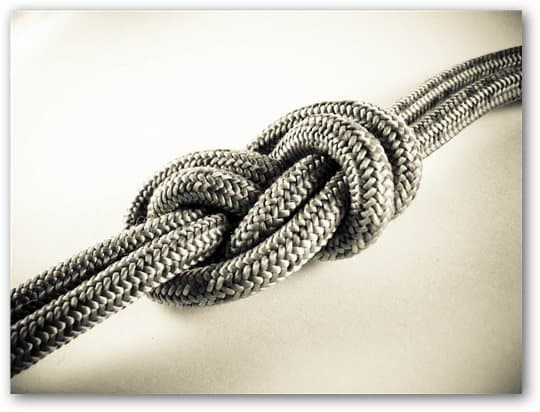 Note: This is a guest post written by Gareth Mailer
If you have even the first inkling as to what Search Engine Optimisation (SEO) is "all about" then you will have probably heard two words repeated more than any others: "content development" and "link building".
However, the advice surrounding these two vital facets of SEO is typically ambiguous to say the least: "you need to create quality copy for your website and you need to build quality links to your web pages". That sounds really simple – it's not.
It's true, you do need to create quality copy (and I will leave that to you) and you do need to build quality links, but the real question is: where and how do you build these links? And how will this process contribute to your search engine rankings?
Link Building 101
Quality links are not easy to acquire, they're not supposed to be. Google is predominantly an "off-site" search engine, this means they rely predominantly on off-site factors to determine your position in search – if it was easy to source quality links, then Google's ranking algorithms would fail to produce the most relevant results for users.
When it comes to link building, the majority of webmasters need to start from the ground up – one quality link can do the work of 100 low-quality links, but unless you are best friends with the editor of BBC sport, you're going to have to start from the ground up and rely on incremental gains in visibility to naturally accrue higher quality links.
So, let's look at the "how" to build links part…
How To Build Links 101: Get The Most From Your Efforts
When it comes to link building, there are a number of "rules" you should abide by. Now, I can't detail them all in one post, but here are three which should help you stave away from mistakes in the future:
Anchor Text Diversification: Search Engines look to anchor text (the text found in a link e.g. "click here") as an indication of what the link to page is "all about" – creating anchor text relevant to your target query will help boost your overall relevance to a range of terms.
However, don't go overboard. Search Engines are looking for a natural link profile – if you build 20 "appliance repair" anchor text links to your homepage, it will start sending off alarm bells.
Rather, try "appliance repair Company", "washing machine repair service" or "broken appliance". Targeting these links to relevant pages will help build up your overall relevance and make your pages more relevant to a wider-range of terms.
Deep Linking
As above, search engines are looking for a natural link profile. Your homepage will likely be the most "important" page on your website, but the last thing you want to do is position it as the only page on your site that is actually linked to.
If you want your homepage to rank for the term "Appliance Repair", then point some of those keyword-focussed anchor text links to deeper pages on your website.
Linking to The Same Page Twice
Search Engines may discount the second instance of anchor text from contributing value if you create two links from one page of content to the same page of content on your website.
This means if you acquire two links on one page of content, and both of your links point to the same page on your website, the second link's anchor text may be disregarded.
Where To Build Links 101: Diversification
Link Building is essentially about the following:
Acquiring links on authoritative or important pages.
Acquiring links on pages relevant to your own website
Diversifying the sources from which you acquire links.
So, where do you need to build links? This could be developed out into a very extensive list, but here are a few options to get you started:
Article Marketing


A strategy that could be perceived as ever-diminishing in value (particularly in advent of Google's recent "Panda" update), article marketing is still a popular recourse for anyone looking to acquire links to their website. The idea here is simply create a unique page of copy, submit it to an external article directory, and then create two links back to your own website from within the resource box.

Press Release Marketing
Much like Article Marketing, the idea here is again to create unique copy (newsworthy content relating to your business) and distributing you release through various PR hubs.


Some of the more popular hubs include PR Web, Online PR News and if you're budget can stretch, Market Wire.

Guest Posting
Guest Posting is great for building up relationships with other webmasters and naturally, getting some valuable links back to your website. 

If you like the idea of guest posting, then head on over to My Blog Guest to find potential guest blogging opportunities.

Zemanta
A relatively new service, Zemanta will display your most recent and relevant content in the eye line of bloggers (via a WordPress plugin) right at the very moment they are sculpting their next creation. 
Note: This guest post is written by Gareth Mailer. He is an SEO guy who spends the majority of his days generating revenue for his clients via search. Read more from Gareth at SEO Manchester