HyperX Cloud II Wireless Gaming Headset Review – The HyperX Cloud Flight and Cloud Alpha S were some of the most comfortable gaming headsets with affordable price and great sound for gaming. Its simplicity in the design actually works quite well for gamers who focus more on functionalities.
HyperX's latest Cloud II Wireless gaming headset borrows the same principles and thankfully, still is one of the most comfortable gaming headsets I've ever tried to date. It feels light, looks minimalist, and sounds great for playing both competitive and non-competitive games.
HyperX Cloud II Wireless Review – Packaging & Unboxing
HyperX Cloud II Wireless Review – Design & Features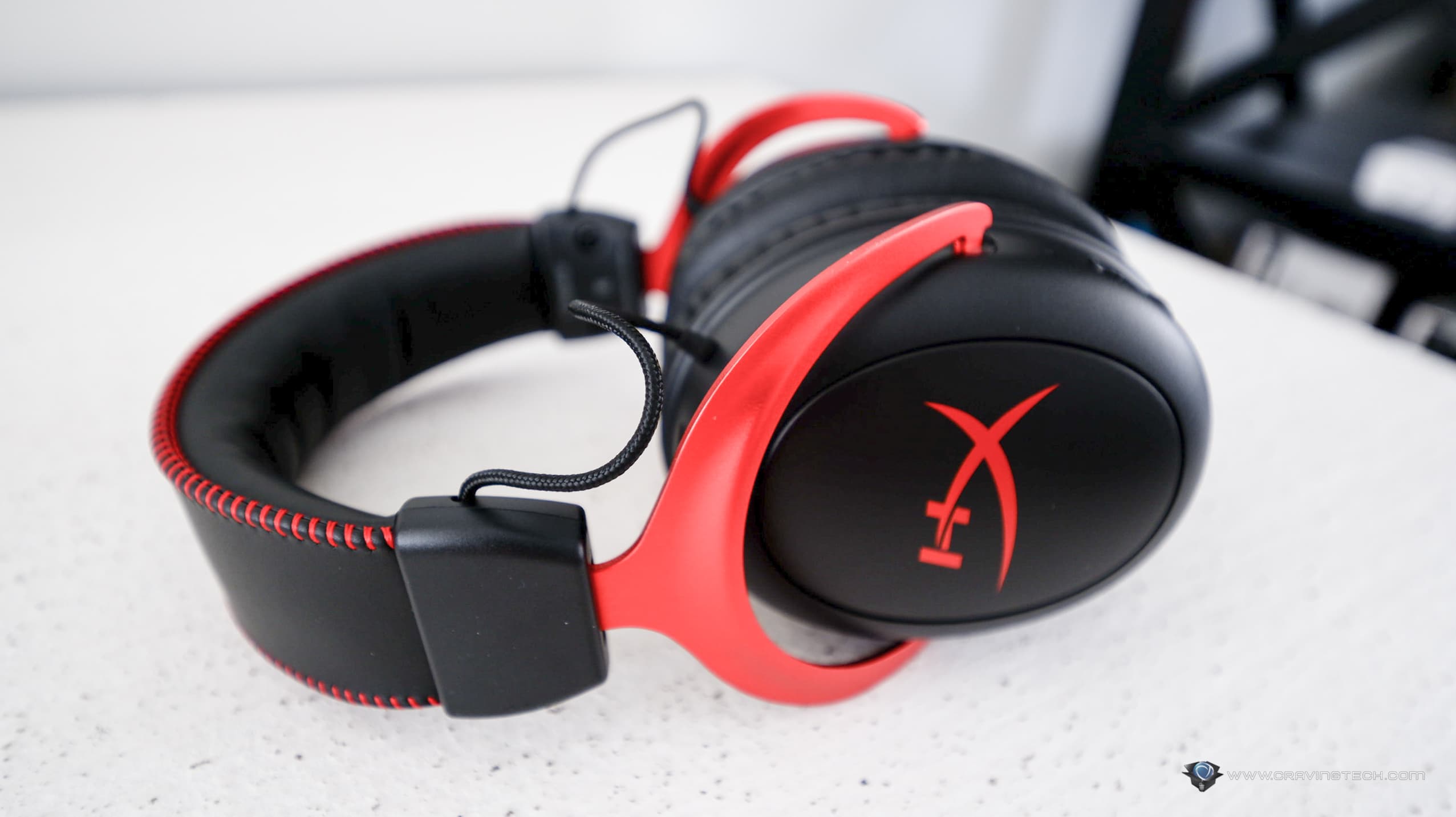 Those who own HyperX's Cloud Alpha S or CloudX Flight will feel straight at home with the design. The Cloud II wireless features a mix of Black and Red colour palette and looks pretty slim & sleek.
It has the HyperX Signature Memory Foam and Premium Leatherette that is soft to the touch and comfortable to wear. It also has an aluminium frame for extra durability and feels sturdier than the Razer BlackShark V2 Pro.
The microphone is detachable and quite good too as I communicate with my teammates in Overwatch. I needed to speak a bit louder than usual (I was on the Logitech G Pro X Wireless before) but the sound was clear according to my teammates. The microphone is a Bi-directional, Noise-cancelling and through HyperX NGENUITY software, you can also enable Mic Monitoring.
There's not much here and simplicity is at its best. If you like tinkering with stuff however, you might be disappointed with the lack of advanced options and features here.
Microphone can be muted through a button and you can see a Red indicator light on the ring surrounding the base of the microphone boom.
HyperX Cloud II Wireless comes with 53mm drivers and supports virtual 7.1 surround sound. It's nowhere Dolby but you have the option at least and it's not bad either. I tested the headset for a couple of weeks in Stereo mode while playing Overwatch with its in-built Dolby Atmos.
So far, I'm quite impressed with the sound quality and its audio positioning. In competitive, first person shooter games like Overwatch, knowing where the enemies are before you see them can make the difference between life and death.
In the clip below, I could hear the sound of the enemy's Widowmaker's high heels inside the room next to where my teammates are. I completely surprised her and finished her off:
In the second clip below, I could hear the enemy's Bastion unleashing his ultimate ability from behind. I managed to pin him before he could manage to kill anyone through a somewhat lucky charge:
In the last clip, I heard the enemy's McCree unleashed his Deadeye ultimate ability and quickly turned around and shielded my teammates (I could hear the sound coming from behind quite clearly with the headset). It's a split second but I managed to hold him off (plus, I had help from our team's D.Va Shield Matrix).
According to HyperX, the headset has around 30 hours of battery life and can be charged with the included USB-C cable. I also like how far the wireless range is, as I can go around the floor to have my toilet break but can still hear the banter of my teammates in the background.
HyperX Cloud II Wireless Review Conclusion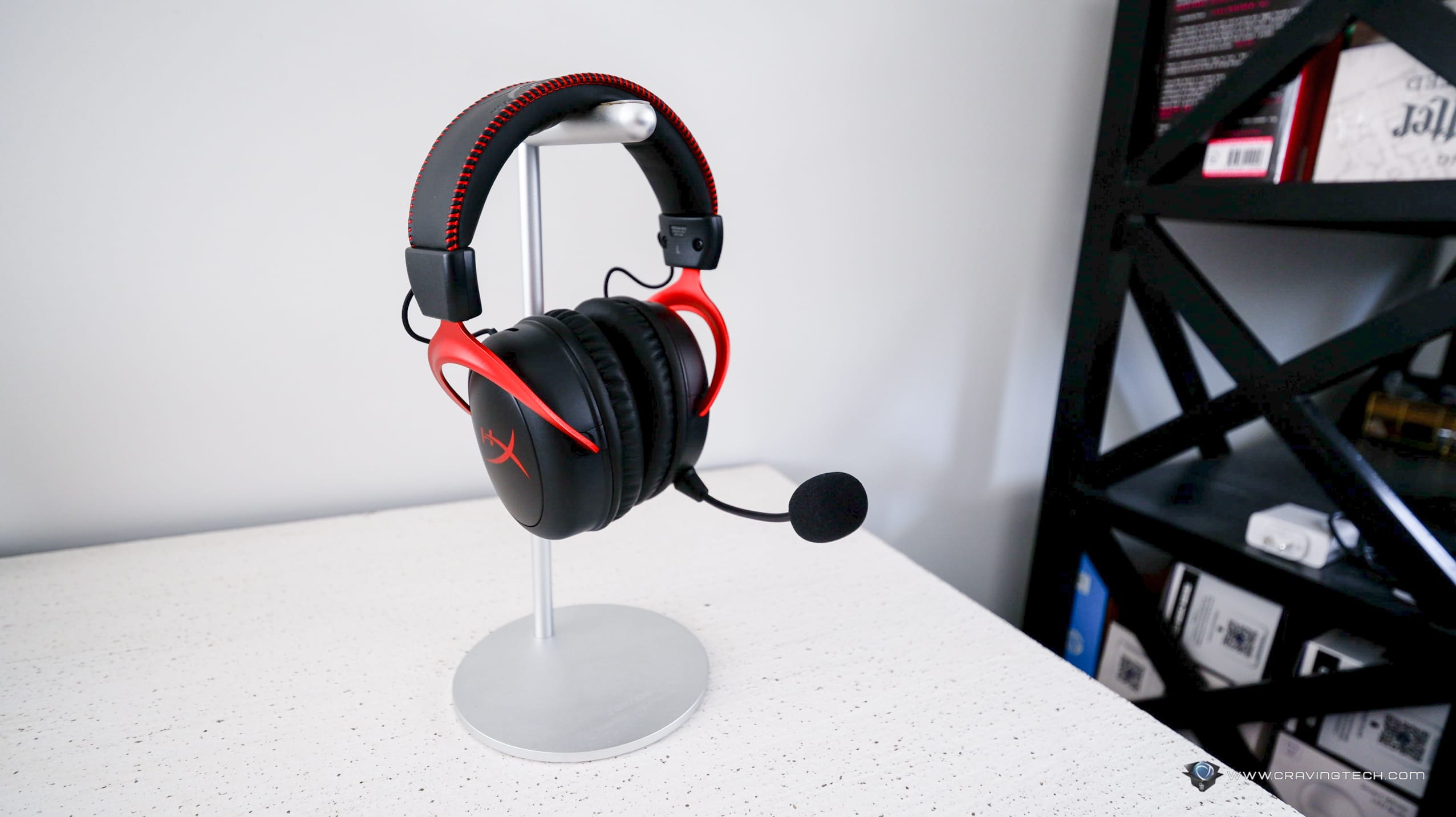 HyperX Cloud II Wireless gaming headset offers comfort, minimalist design, and sound for your gaming (and non-gaming) needs. At around 300 grams, it's one of the lightest and most comfortable wireless gaming headsets to date. The memory foam feels comfy on the ears and the frame doesn't feel like it's pressing your head and creating discomfort.
The microphone is clear and the sound quality isn't bad either. With support for virtual 7.1 surround sound, you can turn it on and off to suit the games you are playing. Its audio positioning is flawless and I could hear all the smallest audio cues during frantic battles in Overwatch that I could make quick decisions to save my teammates.
Sure, it has no RGB and there aren't many options to tinker through the software, but if you are looking for functionalities and simplicity, you won't be disappointed gaming with HyperX's new headset.
HyperX Cloud II Wireless retails for AU$299 and is available now at retailers around Australia.
Disclosure: HyperX Cloud II Wireless review sample was supplied for reviewing
HyperX Cloud II Wireless Review
Summary
Comfortable, wireless gaming headset from HyperX
Pros
Comfortable to use
Minimalist, sleek design
Great audio quality & positioning
Long wireless range
USB-C charging cable
Cons
Not much customisation through the software
No RGB 
No 3.5mm or Bluetooth option