Razer BlackShark V2 Pro Review – The Razer BlackShark V2 gets glowing reviews around the world, including here at Craving Tech (check our review out). It has a lightweight design, plus an option of either plugging it into a 3.5mm port or USB.
But gamers who are used to gaming with wireless headsets may be turned off by its wired-only option and look elsewhere. Well, they don't need to now because Razer is cutting the cord on the BlackShark V2 and releases the BlackShark V2 Pro in its wireless glory.
Packaging
Design & Features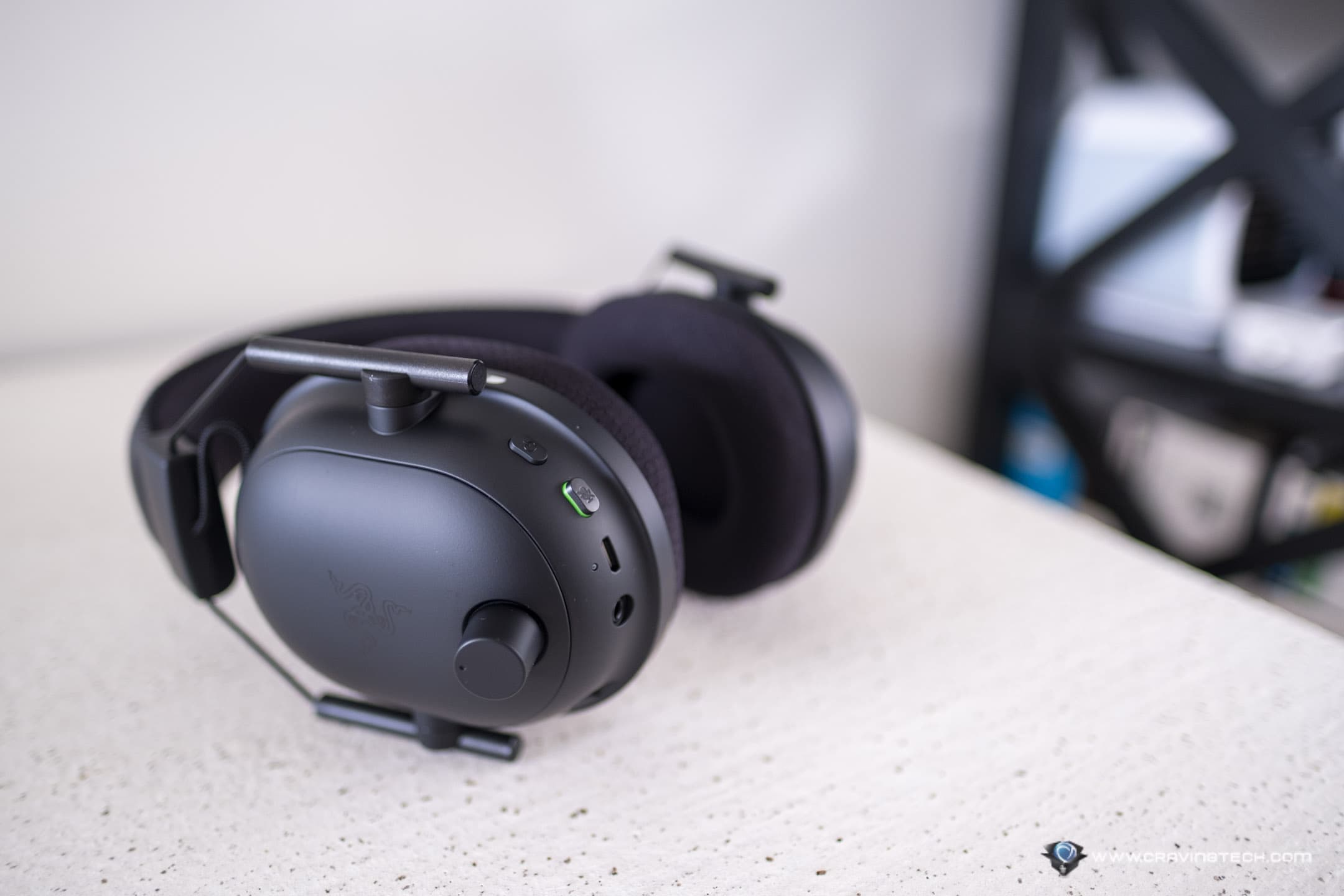 There is no mistake. The design, the feel, and the material are very similar to the BlackShark V2. The Razer logo is quite subtle without the glow, the volume knob that I love is there, and the wireframe hinges are here as well whether you like them or not. Compared to the wired BlackShark V2, the Pro weighs 58 grams more but barely noticeable.
Similarly, the microphone has more noise rejection from the sides compared to a cardioid mic, so your teammates can hear you clearly though they will still be able to hear your mechanical switches in the background (especially if you are on the BlackWidow V3 Green Switch).
This time around, you'll be pleased with freedom from the cable clutter. BlackShark V2 Pro utilises 2.4GHz wireless connection and with Razer HyperSpeed Wireless Technology, Razer is confident enough to be calling this wireless gaming headset esports worthy.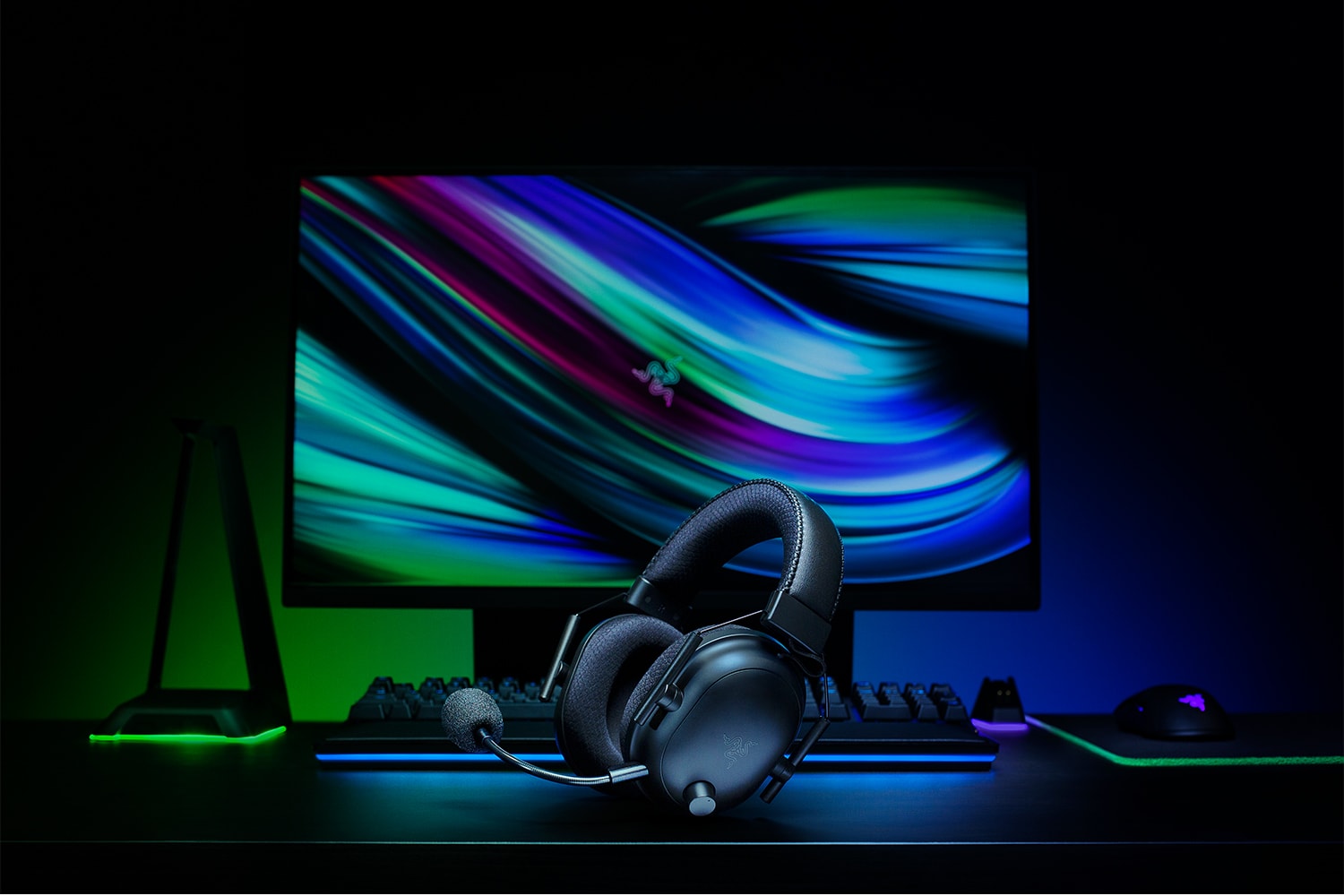 Being wireless, the fun must come to an end at some point and you have to charge it. Razer BlackShark V2 Pro can last up to 24 hours according to Razer and since I can only game about 2-3 hours a night, the headset lasted for about a week before I heard the warning beep to get it charged. While there are other gaming headsets like the GSP 370 from Sennheiser that can last up to 100 hours, the BlackShark V2 Pro has a much slimmer, lighter profile and also THX Spatial Audio.
And you can also connect the headset to a 3.5mm audio jack as a wired option – so you get the best of both worlds with the BlackShark V2 Pro.
Razer BlackShark V2 Pro Review – Gaming Experience
While it's a little bit heavier than the wired version due to the internal battery, I don't feel any noticeable difference while playing with the Razer BlackShark V2 Pro. It has the same, great audio positioning and I can differentiate every different sound in Overwatch even in the midst of intense battles. There were multiple times where I could pinpoint flankers just from sound cue alone like Tracer's quick successive steps or a Reaper's teleport trying to unleash his ultimate ability on our team. I would then either communicate the situation to my teammates quickly or prepare to handle the threat myself (like hiding if I'm playing Support).
Here are the two clips to show that good audio positioning can win games. At the end of first clip, I could hear a Tracer coming to flank us even before I could see her coming. While my aim sucks here and that I'm a "right-clicking McCree", I did get her good.
On the second clip, I could exactly pinpoint where the enemy's McCree was unleashing his Deadeye ultimate skill and quickly hid behind the pillar. As you can see from the clip, I had not seen him at all. I knew exactly where he was based on audio positioning alone on the BlackShark V2 Pro.
Razer BlackShark V2 Pro Review Conclusion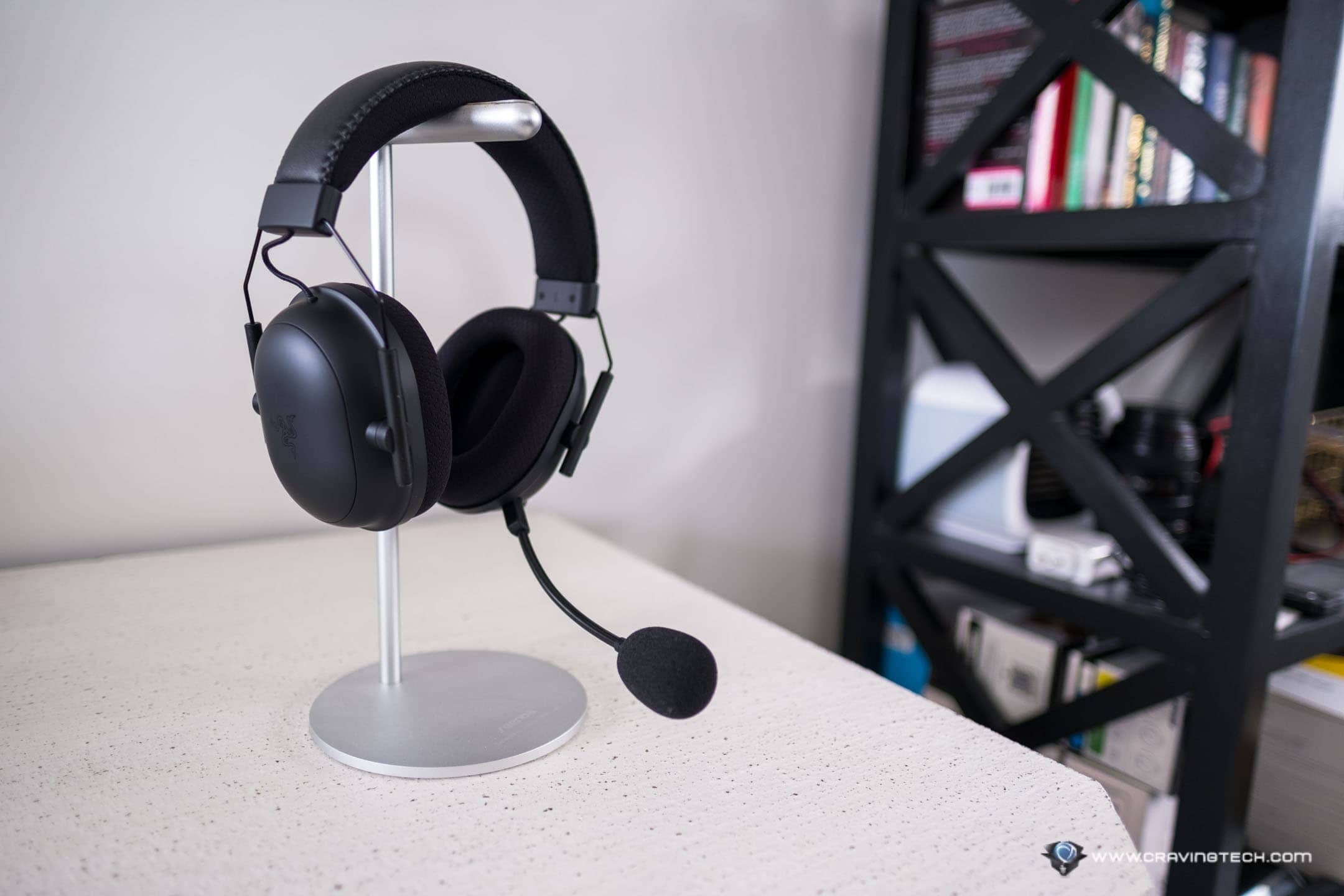 Razer BlackShark V2 Pro is definitely my most favourite wireless gaming headset at the moment, though I'm about to review the Logitech G Pro X next (it's going to be a tough competition).
The BlackShark V2 Pro has a slim and lightweight design that I love, comfortable to use as it doesn't press up against my ears, and has great audio positioning + quality. While I don't really use the THX Spatial Audio much, I'm pretty sure it will be a cool & useful additional feature for you to add into your arsenal, either for watching movies or playing other first person shooter games.
Razer BlackShark V2 Pro is available now at Razer's website and retailers around Australia for AU$299.95 RRP.
Disclosure: Razer BlackShark V2 Pro review sample was supplied for reviewing but all opinions are mine
Razer BlackShark V2 Pro Review
Summary
Razer's esport gaming headset goes wireless with the same quality we all love on the predecessor
Pros
Lightweight design
Comfortable
Option to go 2.4GHz wireless or 3.5mm wired
Great sound quality and positioning
Love that volume knob still
Good, detachable microphone
THX Spatial Audio
Cons
microUSB, ugh
Hinges feel flimsy and loose