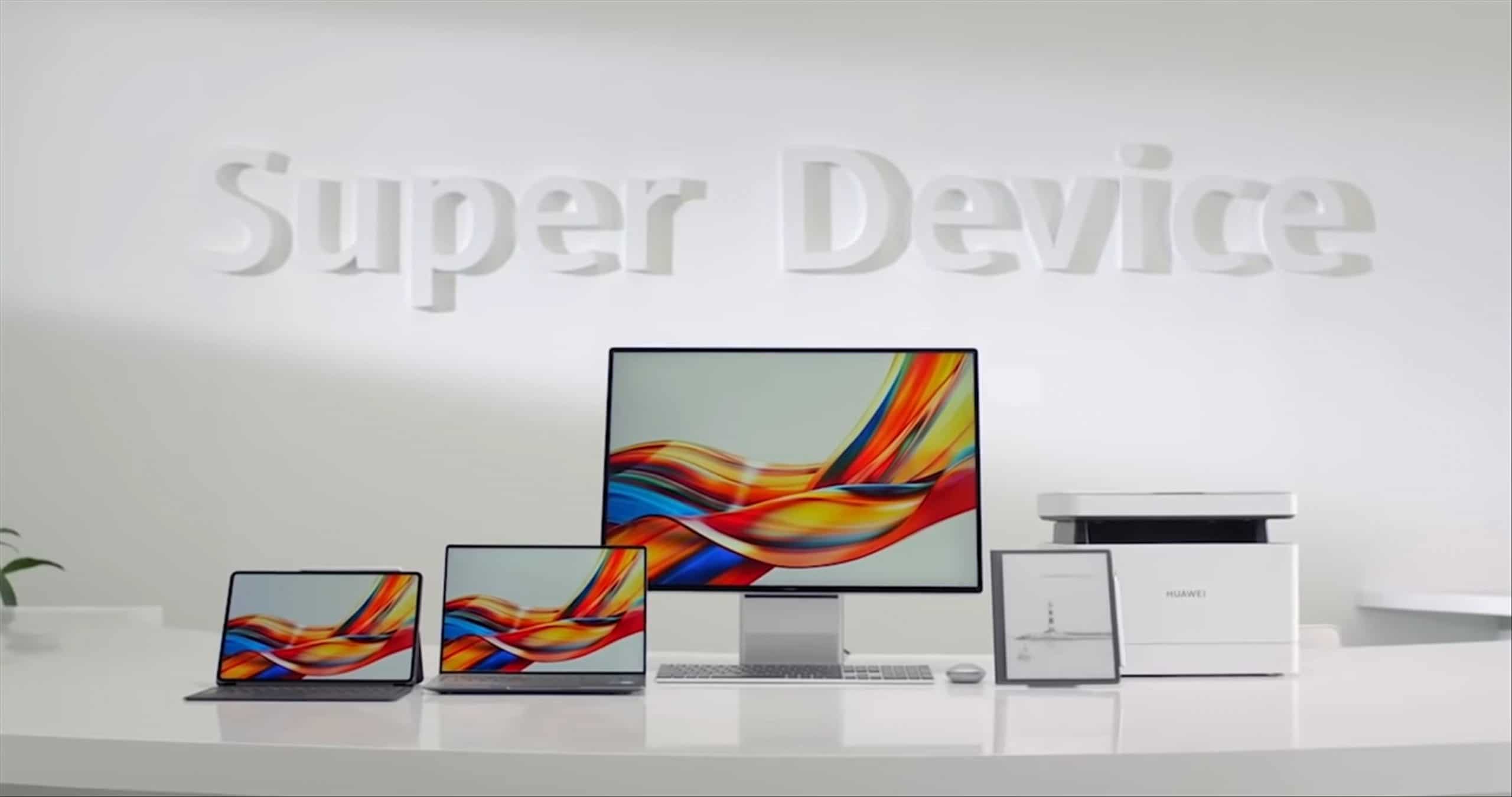 At MWC Barcelona 2022, HUAWEI announced seven, new, exciting products from a variety of categories: the updated flagship laptop HUAWEI MateBook X Pro, their first OLED laptop MateBook E, their first all-in-one PC MateStation X, their first E-Ink tablet MatePad Paper, a new HarmonyOS tablet MatePad, their first printer PixLab X1, and their first portable speaker called Sound Joy.
There are a lot of HUAWEI's first in the list so it'll be exciting to see how they turn out after reviewers get their hands on them.
HUAWEI MateBook X Pro (2022)
I'm still in love and using their 2020 version of MateBook X Pro. It's an amazing laptop in terms of design, performance, and features. The addition of touchscreen capabilities wasn't necessary in my opinion, but I find that I'm using it more frequently than I thought I would.
The latest MateBook X Pro 2022 comes with a 14.2-inch Real Colour FullView Display (3.1K resolution) with a 92.5% screen-to-body ratio which is awesome. According to HUAWEI, it's the world's first product certified by TÜV Rheinland for pro-level dual colour gamut colour accuracy.
It weighs 1.38kg (which is only 50 grams heavier than the 2020 model) and has a six-speaker system.
HUAWEI MateBook E
HUAWEI MateBook E is HUAWEI's first OLED laptop that combines the advantage of traditional laptops and tablets thanks to its slim size. At just 7.9mm in thickness and 709 grams of weight, well, it is light!
It also supports HUAWEI M-Pencil and Smart Magnetic Keyboard so you can work more efficiently with a various of productivity Windows apps running.
HUAWEI MateStation X
The MateStation X is an all-in-one PC with 28.2-inch screen featuring a minimalist aesthetic design with dynamic hinge. It features a 4K+ resolution display with a colour accuracy of ?E ? 1.
Thanks to the 92% screen-to-view ratio, it's almost borderless and oh, it also supports 10-point multi-touch so you can do lots of cool things with it.
HUAWEI MatePad Paper
For reading, the HUAWEI MatePad Paper features a 10.3-inch E-Ink FullView Display with 86.3% screen-to-body ratio. Though its primary focus seems to be for e-book reading like a Kindle, it also supports multiple input methods like handwriting, voice recording, and handwriting-to-text conversion (when used with a 2nd generation HUAWEI M-Pencil).
HUAWEI MatePad
If you are looking for a traditional tablet experience however, there is the new HUAWEI MatePad. It boasts a 10.4-inch 2K FullView Display with 84% screen-to-body ratio. It's certified by TÜV Rheinland as low-blue-light and flicker-free, and supports a Natural-Tone feature for more eye protection.
HUAWEI PixLab X1
A surprising move, HUAWEI has now also entered the printing market with their first printer, the PixLab X1. It's a laser printer that can print, scan, and make copies. It features a toner cartridge drawer for easy pigment replacement.
If you have a Huawei phone or tablet, printing will be made even easier with the PixLab X1.
HUAWEI Sound Joy
It's not Huawei's first time in the sound department (make sure to check our review on the amazing HUAWEI FreeBuds Pro earphones), but it's certainly their first in creating a portable speaker. It has a huge 8,800mAh battery which supports up to 26 hours of continuous playback on a single charge, IP67, and is actually a four-speaker-unit system.
---
We'll have to wait to find out when they will be available in Australia, and how much.