CORSAIR MP600 PRO LPX M.2 SSD Review – If you are one of the lucky ones to be able to get a hold of a Sony PlayStation 5 (PS5), you might already start to fill the storage up with awesome PS5 games like Elden Ring, FFVII Remake Intergrade, Horizon Forbidden West, and more.
The PS5 comes with an 875GB SSD but you only have around 660GB available for you (the rest is filled by the operating system). With many modern games needing between 40-90GB, you'll fill that space pretty fast.
Thanks to this PS5-compatible CORSAIR MP600 PRO LPX M.2 SSD, out of space will be in the past and you'll also get improved loading time at the same time.
It comes in different capacities with up to 4TB in total. My review unit comes in 1TB and it already helps tremendously in taking the load off the system (as I've also installed older PS4 games in my PS5).
Adding the NVMe SSD into your PS5 is pretty easy and you can do it yourself by simply watching a simple video instruction around YouTube. It only took me minutes to do and there is no need to worry about damaging any internal circuitry in the process as the PS5 has the internal parts protected.
The whole process of installing an extra NVMe SSD into the PS5 is like changing AA batteries with extra screws and bolts.
The CORSAIR MP600 PRO LPX has up to 7,1000MB/sec read and 6,800MB/sec write speed – which is really fast and on par with the other recent NVMe SSDs in the market like the Seagate FireCuda 530 and WD Black SN850.
I love how fast loading times are, especially when playing open-world games that require you to load areas or games where you die pretty often and have to reload – like Elden Ring.
I've been playing FFVII Remake Intergrade and Horizon Zero Dawn (want to finish the game before I start reviewing the Forbidden West) using the MP600 PRO LPX and have no complaints about its incredible speed. Saved games are being loaded within just a few seconds and I've never stumbled upon corrupted data files. Even transferring my old games from the PS5 internal storage to the MP600 PRO LPX was super fast too.
I should thank the low-profile aluminium heat spreader on the SSD. It definitely helps in keeping things cool even when I played for hours, which means you'll get steady, high performance out of it.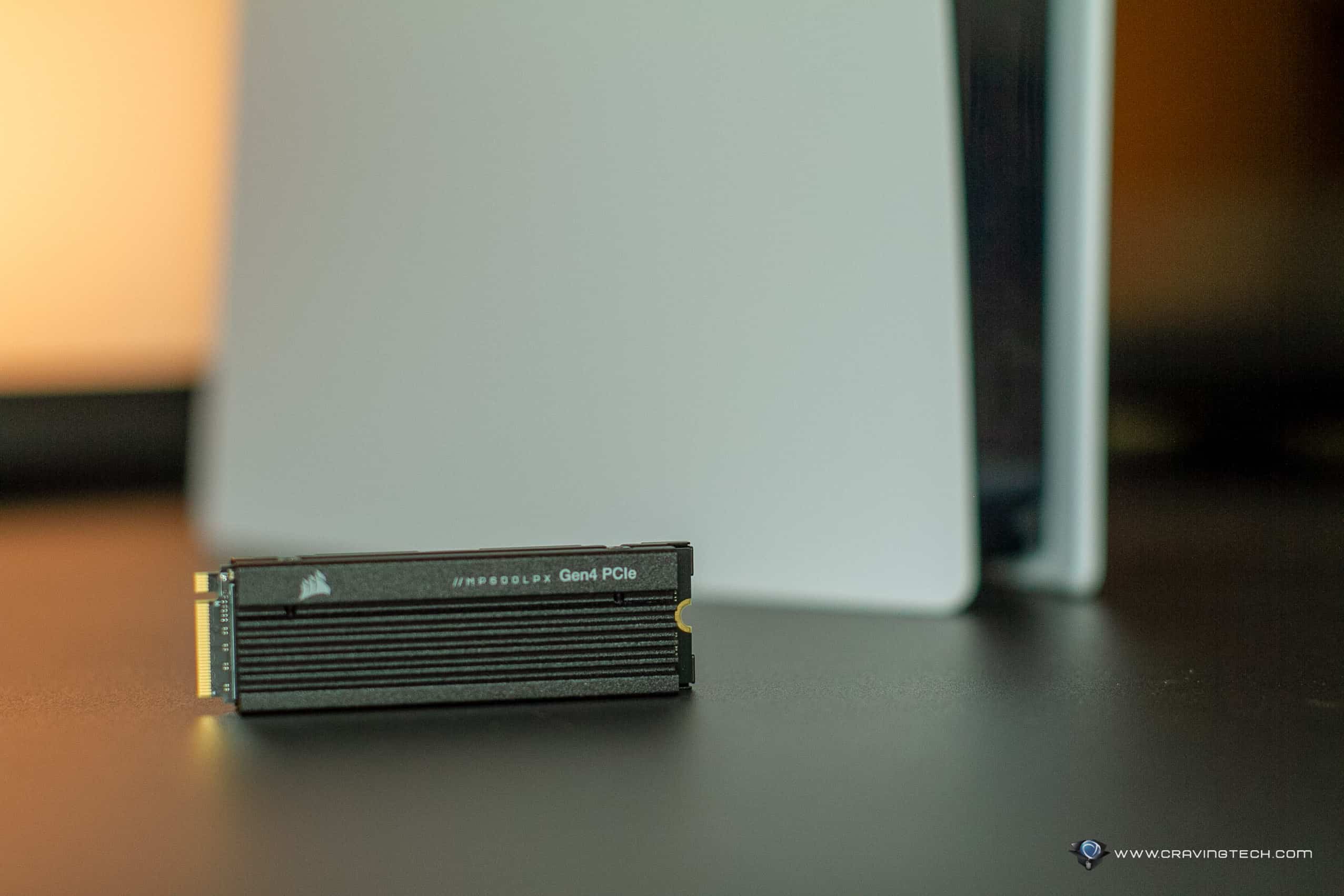 Compared to the other brands, CORSAIR also has a 5-year warranty so you'll have longer peace of mind. CORSAIR MP600 PRO LPX M.2 SSD is available now for purchase in 500GB, 1TB, 2TB, and 4TB capacities at retailers around Australia. Also available at Amazon.com.
Disclosure: CORSAIR MP600 PRO LPX review sample was supplied for reviewing
Summary
A fast NVMe SSD with built-in heat spreader that is compatible with Sony PlayStation 5 console. Also available in different capacities for your needs