Huawei launched its latest Hi-Res certified True Wireless Stereo (TWS) Active Noise Cancelling Earbuds, HUAWEI FreeBuds 5i, which are certified with Hi-Res audio.
The HUAWEI FreeBuds 5i is an ideal choice for an entry-level option, offering a high-quality listening experience at an affordable price. These earbuds provide an exceptional listening experience with a tuned design, noise cancellation, and audio capabilities, inheriting the exceptional sound quality and active noise cancellation (ANC) from the FreeBuds series.
The HUAWEI FreeBuds 5i is available in three stylish colours – Isle Blue, Nebula Black, and Ceramic White, and is shorter in length and 11% lighter than its predecessor (check our review on the FreeBuds 4i).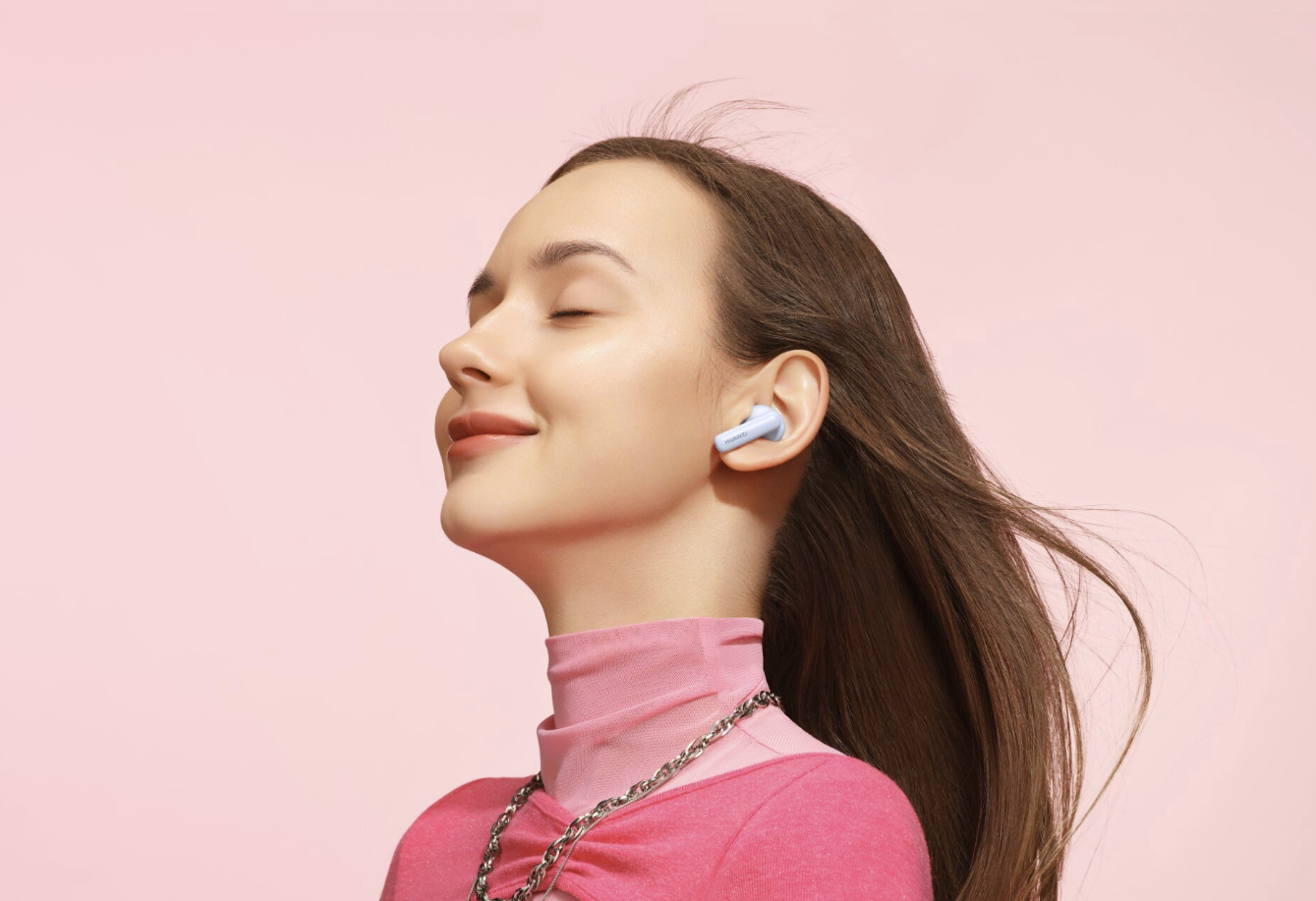 Additionally, the earbuds feature three different silicone ear tip sizes to provide a customized and comfortable fit for any earlobe. The HUAWEI FreeBuds 5i also boasts a wider frequency response and full-link high-resolution sound, providing audiophiles with a more immersive and detailed listening experience for high-definition audio sources, with greater clarity and richness of sound at low, medium, and high frequencies.
With many people nowadays opting to wear a single earbud to multitask, the FreeBuds 5i minimise low frequency loss while still delivering crystal clear audio through its 10mm dynamic driver unit and through its polymer composite diaphragm. This unique feature ensures that the listener can hear every drumbeat, string, and key sound.
The HUAWEI FreeBuds 5i features smart AEM EQ, which recognises the shape of your ear canal and adjusts the EQ settings accordingly with every press of the play button.
Weighing only 4.9 grams, the FreeBuds 5i are the perfect companion for listening to music, taking phone calls, watching movies and videos, gaming, or exercising. Equipped with active noise cancellation, call noise cancellation, and a transparency mode, the HUAWEI FreeBuds 5i offers three versatile options that adapt to the surroundings wherever you are.
HUAWEI FreeBuds 5i deliver up to 28 hours of battery life when used with the charging case. A simple 15-minute charge will give the user an additional four hours of use.
The RRP of the HUAWEI FreeBuds 5i is AU$159, and they will be available for purchase in Australia from 20 February 2023 from Amazon and Huawei Authorised Experience Stores. As a launch offer, from 20 February to 30 March, customers can receive the HUAWEI Scale 3 as a gift when purchasing the HUAWEI FreeBuds 5i, which is valued at AU$79.