Note: This is a guest post written by Jeeva Shanmugam –
A strong tool that keeps users connected and organized while they are on the road is the Apple Watch. Using ChatGPT, consumers can now obtain tailored responses to their inquiries right from their Apple Watch.
Absolutely, a number of developers got on board as soon as the chatbot's developer API became accessible and started creating apps and experiences. We will examine ChatGPT's utilization of the Apple Watch in this post.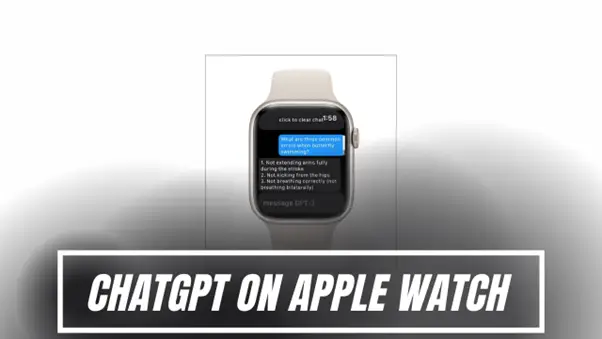 Use ChatGPT on your Apple Watch
You would need to download the recently launched app watchGPT in order to integrate ChatGPT into your Apple watch. But, bear in mind that this is paid software. If you choose to purchase it, the procedures detailed below will enable you to easily set it up and begin using it.
1. Visit the App Store and get the watchGPT app for $3.99 to begin going. Following completion, the software is immediately installed on the watch.
2. When the app is first opened, the watchGPT mascot will welcome you. Just put your question in the "Ask me Anything" box and touch it. The moment you click "Done," the application will start to reflect.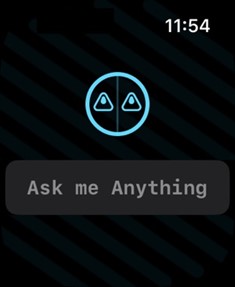 3. After a small interval, watchGPT displays the answer, which you may browse through to read. The capability of ChatGPT is now available on the Apple Watch.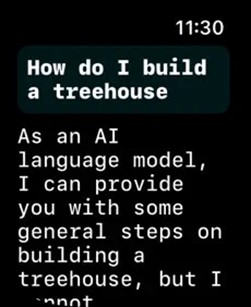 4. If you wish to share the outcome, scroll down and select the "Share" option. iMessage or Mail can then be used to send the ChatGPT answer that was created.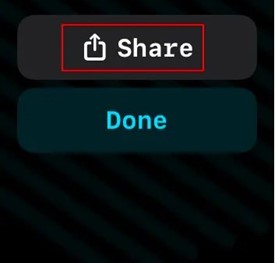 Note: Like ChatGPT, the program can write essays, exchange jokes and recipes, work out arithmetic problems, and more. Sadly, it seems that there is a word limit that prevents the program from displaying an error warning when extensive replies are requested.
The developer plans to add support for longer talks in the future, along with the possibility to add your own API keys and other features.
Wrapping it All
You may obtain rapid and specialized answers to your inquiries by using ChatGPT on your Apple Watch. You may install the WatchGPT app and begin using it right away in just a few simple steps.
You can get the most out of ChatGPT on your Apple Watch by using the advice provided in this article. So why not give it a shot and see how WatchGPT can support your on-the-go informational and organizational needs?