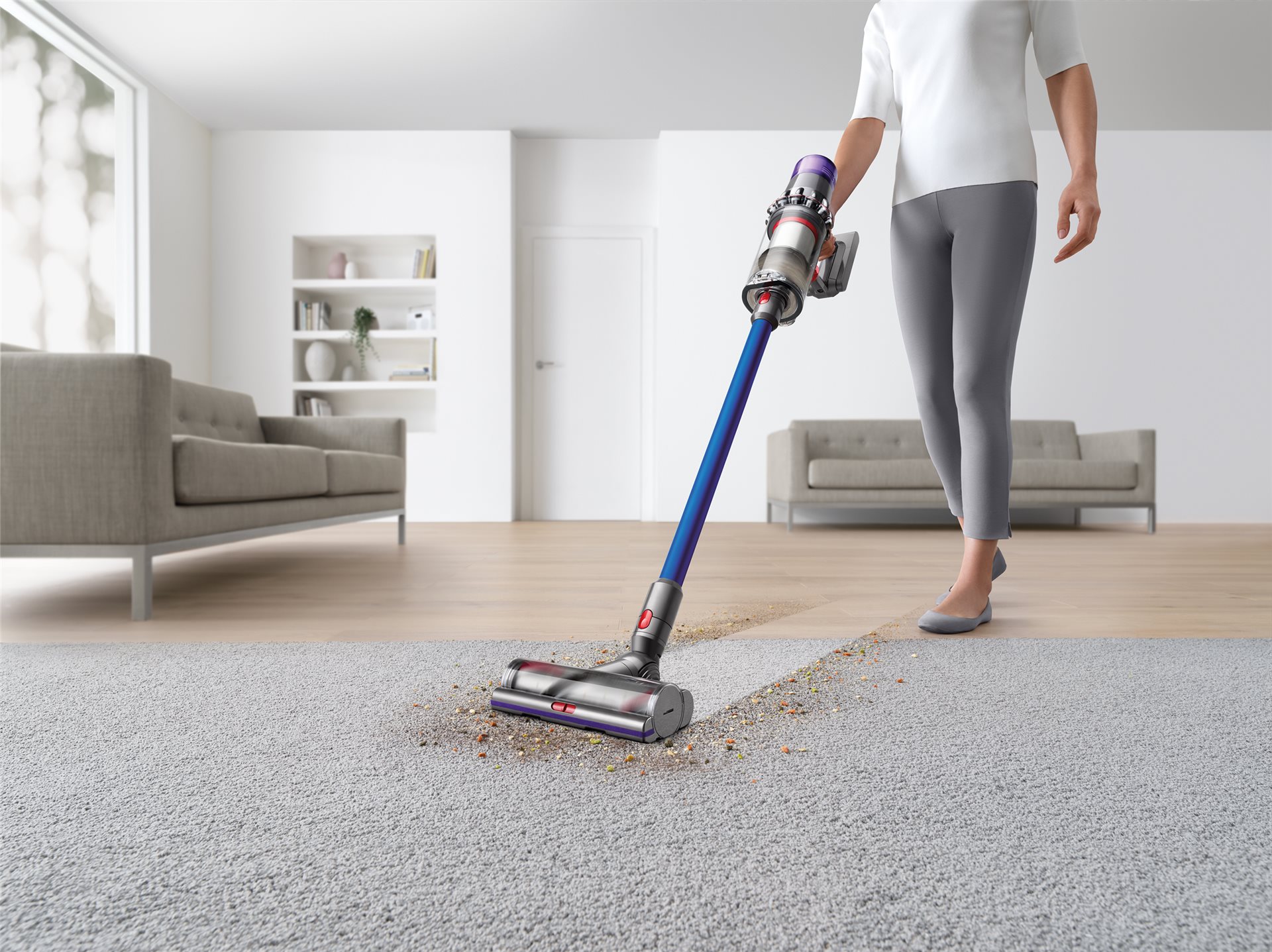 If you think that Dyson cordless vacuum cleaners like the latest V11 (check out our Dyson v11 Absolute review) still doesn't have enough battery life to cover the whole house, you might want to stay and listen. Or if you wish they have bigger bins so you don't have to make that bin-emptying trip a few times in a single vacuuming session, you're in luck.
With the handy click-in battery mechanism, Dyson's now got you covered with their newest Dyson V11 Outsize and Dyson V11 Absolute Extra cordless vacuum cleaners.
The new Dyson V11 Outsize now has a 150% larger bin than the standard model, 25% bigger cleaner head, and practically run for up to 120 minutes thanks to the new click-in battery system (i.e you can purchase an additional battery and swap them on-the-fly, extending the machine run time from up to 60 minutes to 120 minutes). This gives you the flexibility to vacuum even more rooms, longer.
If you are wondering how big the bin is now, i.e 150% larger, here is a comparison picture with the standard bin: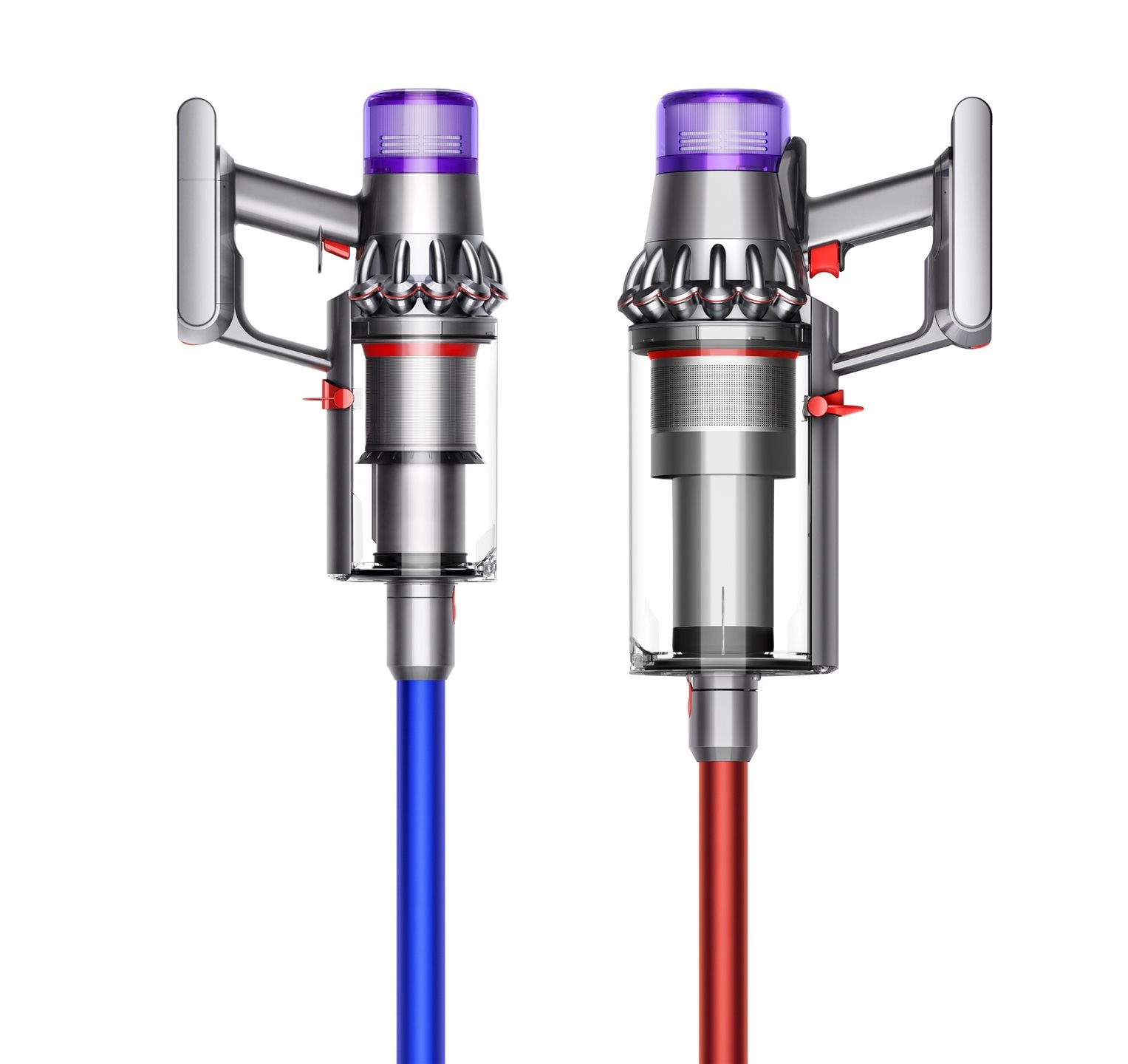 The Dyson V11 Absolute Extra costs the same as the Dyson V11 Absolute at the moment, and it seems to have the click-in battery pack (i.e swappable battery) like the Outsize from what I can see.
The Dyson V11 Outsize cord-free vacuum will be available in Australia from 19th March with an RRP of $1,299 (Red colour) or $1,349 (Gold colour).

The Dyson V11 Absolute Extra cord-free vacuum will be available in Australia from 19th March with an RRP of $1,199 (Blue colour) and $1,249 (Copper colour)