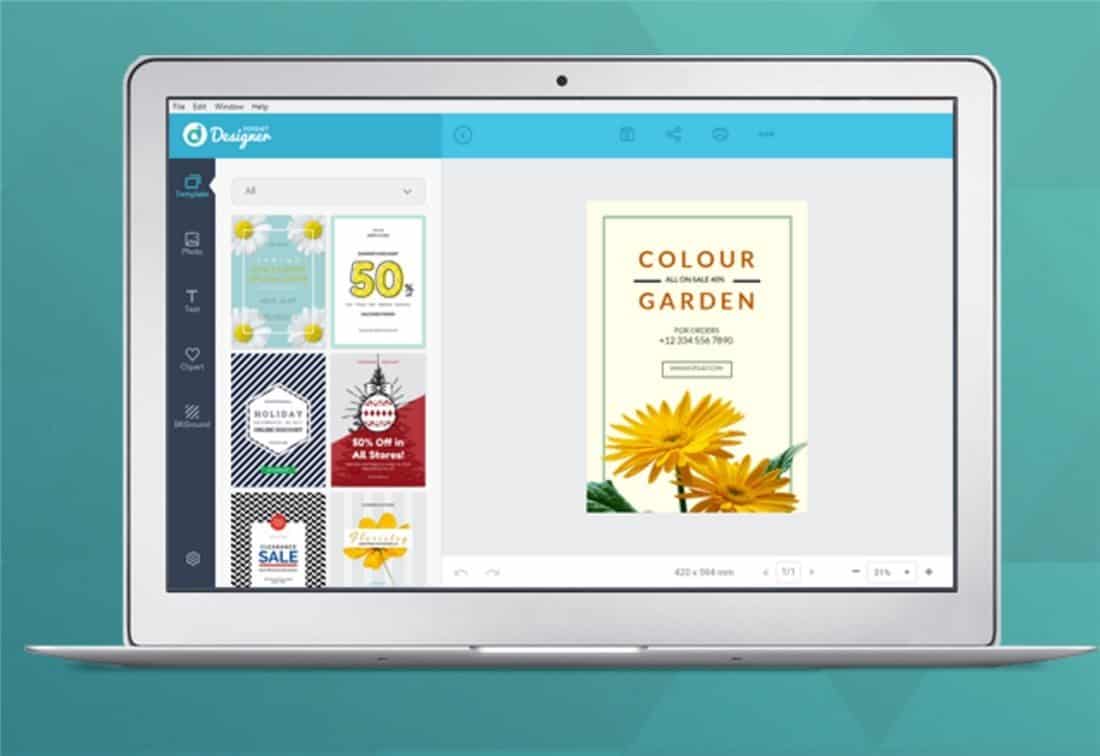 FotoJet Designer License Giveaway – Not long ago, I reviewed the FotoJet web service that allows you to design brochures, social media profiles, invitations, cards, and many more like a professional without having any Photoshop or Illustrator skills as you can just do an easy drag and drop to create something awesome, fast and easy.
Craving Tech and FotoJet are giving away 6 FotoJet Designer software license, for both PC and Mac (3 for PC and 3 for Mac). FotoJet Designer will be installed on your machine with the premium features and since it's running on your desktop, things will be smoother and offer a far better experience than a web service.
With FotoJet Designer, you'll have access to over 900 templates, resources, fonts, and many more to complement your creation.
How to win FotoJet Designer license worth $240 in total
Simply answer a question through the giveaway widget below, plus what platform you have (PC or Mac). Thanks to FotoJet, we have 3x PC and 3x Mac license so we will pick the winners accordingly to distribute these licenses.
Full terms and conditions:
Eligibility: Worldwide
Giveaway ends on 7 August 2017, 10PM AEST.
The prize is one of 6 FotoJet Designer License (3 for PC, 3 for Mac), valued at US $39.99 each
Prizes cannot be exchanged or redeemed for cash.
Six winners will be picked (assuming we have 3 on a PC and 3 on a Mac)
The licenses will be sent to the email used on the giveaway widget
This is a game of skill, not chance. Winners will be picked based upon the best answer to the question.
Giveaway Widget:
FotoJet Designer PC/Mac Giveaway