Every once a while, you will be faced with a moment where you have to design an invitation to a party, or make a photo collage of your recent holiday.
While many of us who don't know how to use an Adobe design software would quickly turn to Microsoft Word and start knocking up something, there's a far better and easier way.
FotoJet is a free online service that lets you create invitations, brochures, flyers, social media covers/headers, and more with powerful and easy to use designing tools.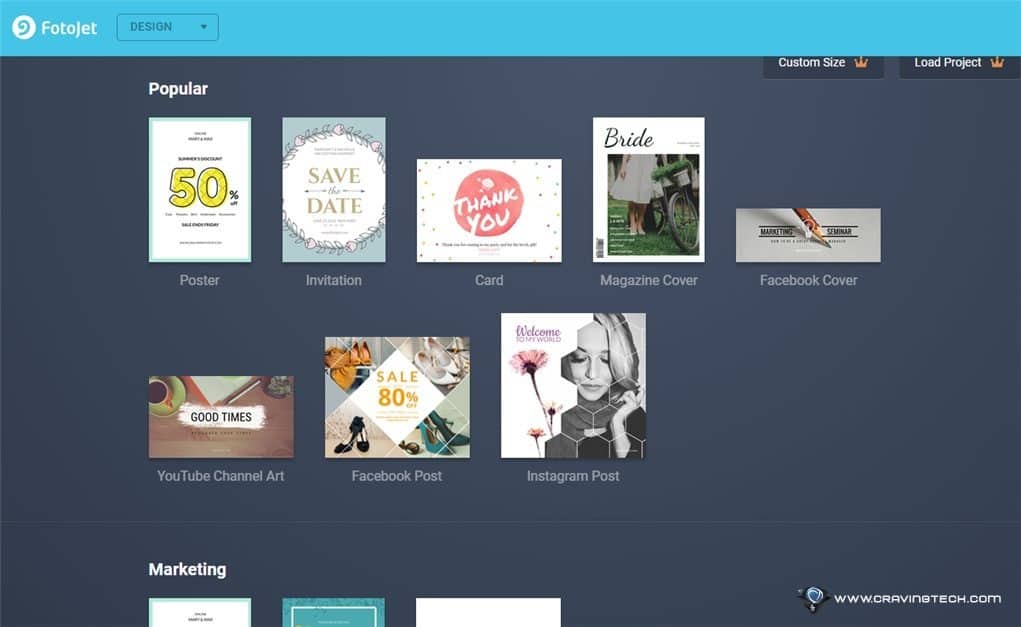 As a result, it's quick to knock up something good and professional with FotoJet, even when you do not have any graphic designing skills.
Creating an account and using FotoJet is free to a certain extend, i.e some more premium fonts and features can only be unlocked through a monthly fee. However, in most cases you do not need one and can enjoy FotoJet in almost all occasions.
FotoJet has also provided some preset templates to start with. So if you are designing an invitation for a birthday party, you can pick an existing design and just need to change a few things here and there. If you are feeling creative, you can also start from a blank canvas.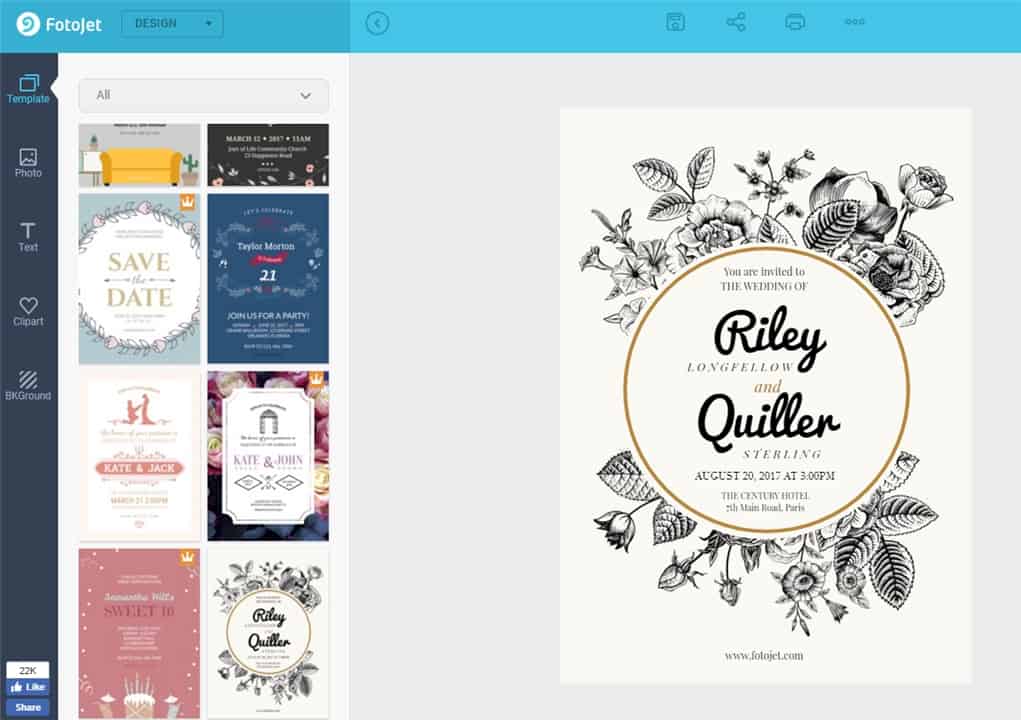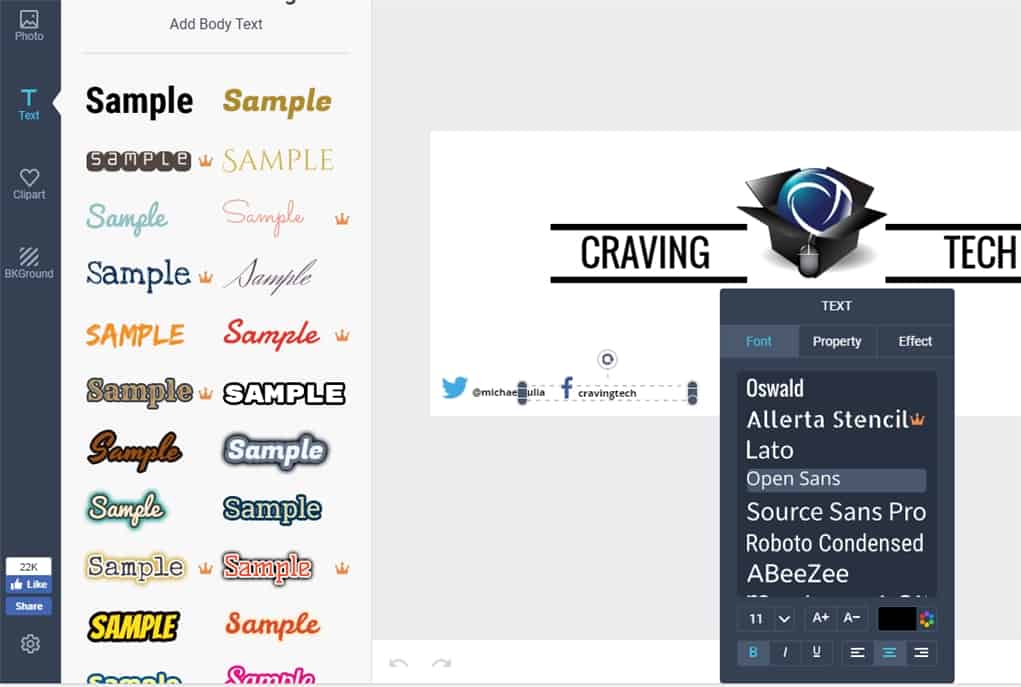 You can add your own photos, insert clip arts, backgrounds, and also texts. You are limited to the fonts provided on the system, but there are some funky text selections as well with shadow and colour effects to help you out.
If you don't have your own photos and images, fret not. With an integration to pixabay on FotoJet, you can search for more than a million stock of photos that you can use, even commercially.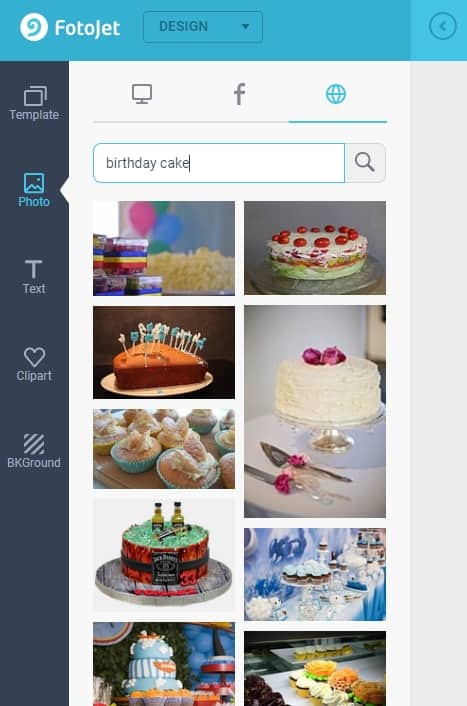 You can also search for ClipArts if you do not want to use real photos on the design. You can then tint or make it semi-transparent through the Effect panel of the object.
FotoJet does not just provide you with designing tools, but also a way to collage photos in a quick and creative manner through its "Collage" module.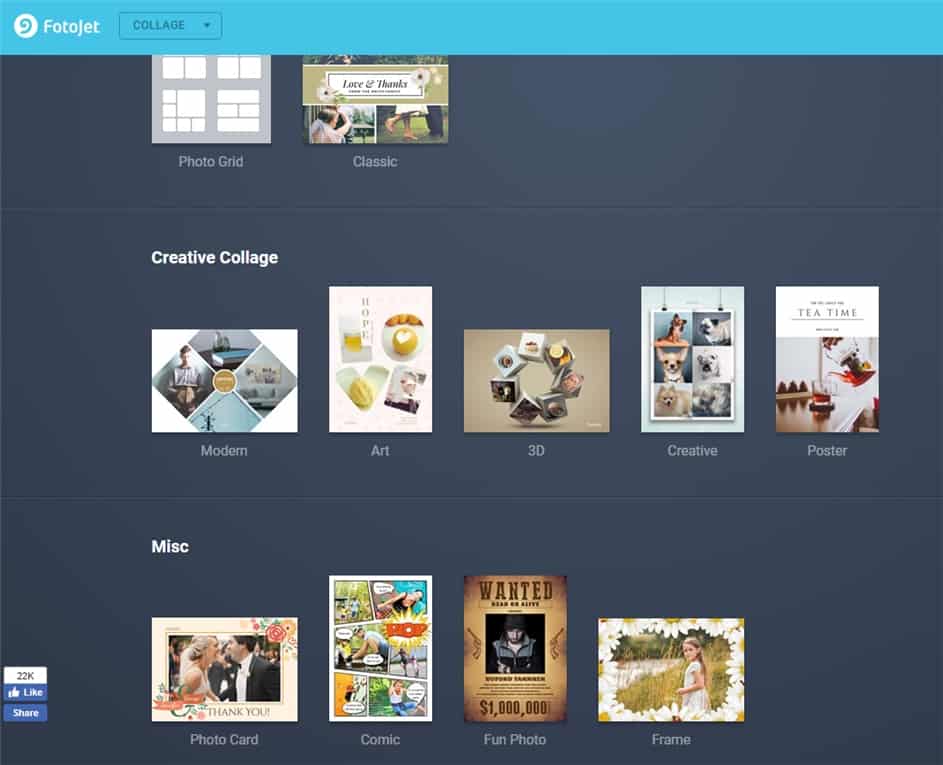 For creating a piece that includes many photos, the Collage feature is easier to use than the Design (especially if you are not on the creative side). After selecting a Preset Template that you'd like to use, you simply click on the Photo placeholders on a Template and start adding the photos in one by one. Can't get any simpler than that.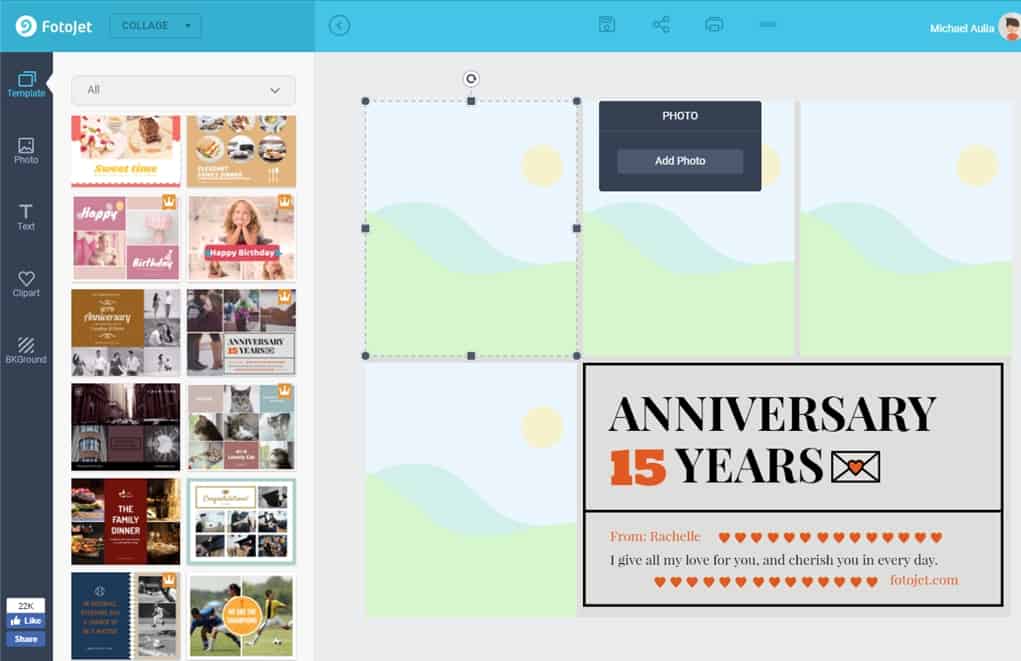 You can then still be able to add more stuffs in like ClipArts and Texts, and also tweak them (i.e adding shadow effects, do a quick photo editing, etc).
If you like FotoJet and plan to use it frequently, the Premium features will unlock more templates and resources (more fonts, editing tools, etc), ad-fee, and more advanced stuffs such as the ability to save your design to a disk and import it back to continue later, and also to create a custom size project canvas.
The FotoJet Premium will cost you $2.91/month (if billed annually) or $4.99/month (billed monthly). However, as I already mentioned before, you do not have to go for the premium to use FotoJet and most of the time, you probably don't need to upgrade unless if you really want more out of the service.
Would definitely encourage you to give FotoJet a try.