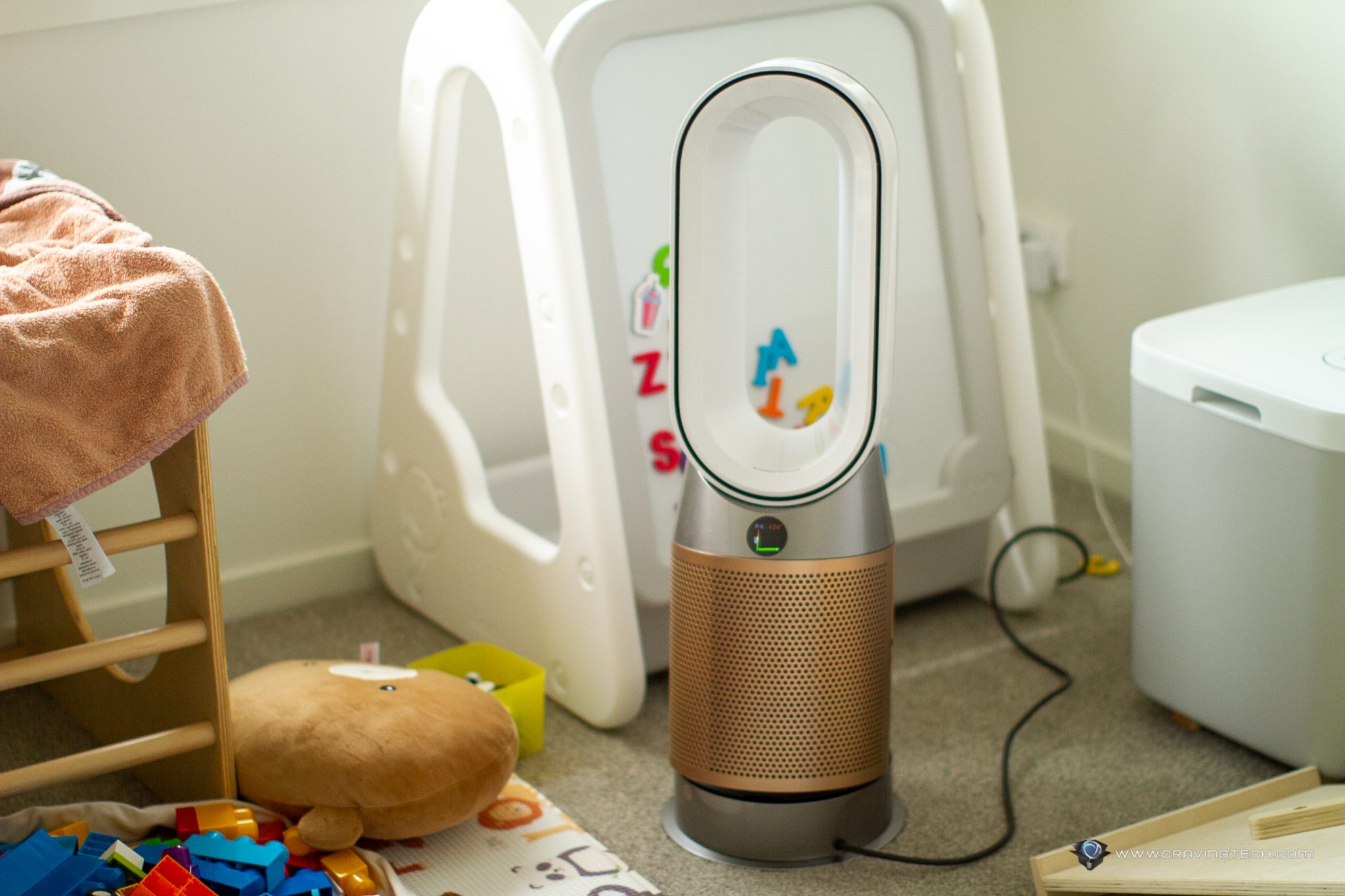 Spring is here in Melbourne and that means higher pollen levels (which I hate as I have a hayfever), among other things like rising humidity, etc. This also means our Chihuahua is getting more active as he's looking for some sun in our living room area. So, more pet hair, more pet dander, more pet allergens, you name it.
Own one of those awesome Dyson air purifying machines like the Hot+Cool Formaldehyde (which is running in our Master bedroom)? Or even the much older Hot+Cool Link Purifier (which is running in our nursery)? That's great. But how many times have you replaced the air filter inside? Have you ever even checked how dirty they are?
Sure, the machines are awesome in trapping all the dangerous and nasty stuff, but remember that they are all trapped on the filter within. So yes, you should check your filter every now and then to see if they are already getting dirty and in need of a new replacement.
To raise this awareness, Dyson is offering Dyson owners of a complimentary filter. What you need to do to get a free Dyson filter replacement is to post a snap of the filter with #DysonDirtyFilter hashtag on Instagram or Facebook, and tag @Dyson_ANZ. Once posted, complete the online form to finalise and get the free Dyson filter replacement sent to your home.
The free Dyson filter replacement is open to all Dyson purifier owners in Australia & New Zealand who have purchased their machines before 6th of September 2021 (so new owners unfortunately can't take this challenge since your filter is most likely still looking excellent).
The application also runs until the 16th of October, unless 300 successful applications have been received. So time is running out and you should get in quick. More terms and conditions can be read here.